Whether you are a seasoned camper, or a newbie to this outdoor experience, cabin camping is undoubtedly worth experiencing.
For already-avid campers, cabin camping is a great way to shake things up and to experience the wilderness through a completely different lens. Taking a break from dealing with the hassles of setting up tents and worrying about the weather is something you will surely welcome.
And, for those of you who want to ease your way into the world of camping, cabin camping is the ideal way to do it. You'll get a taste of the outdoors, without having it be too rugged of an experience.
All of this is especially true if it's not just you embarking on this camping experience, but rather your entire family.
You may feel the pressure is on to create the perfect cabin camping adventure for the whole family, and trust us, we know the feeling.
However, we are simplifying things for you to ensure that not only your family members have fun on this expedition, but to ensure that you do too — without the stress.
So read on for our top tips on planning the perfect family cabin vacation, and prepare yourself to have some serious fun!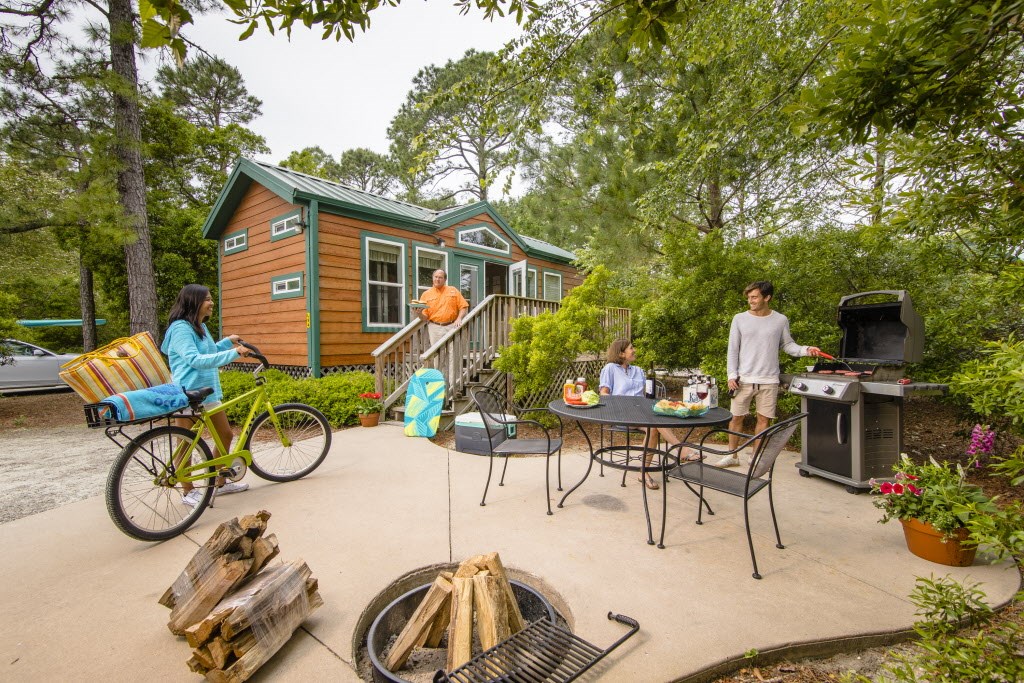 8 Tips for Planning a Family Cabin Trip
1. Decide What Experience You're Looking For
Are you looking for a cabin camping experience that will have your days action-packed with activities, and where you'll really only be staying indoors to sleep?
Or are you looking for a cabin camping experience where you'll be spending the majority of your time inside, taking it easy and enjoying the perks of being indoors?
Choosing the experience you want to have is where you want to start your cabin vacation planning.
2. Choose a Location
Now that you know the type of adventure you're on the lookout for, you can determine where you'd like to go.
With nearly 500 KOA locations throughout the United States and Canada, there are some truly wonderful cabin camping experiences awaiting.
To see what KOA campgrounds offer cabin camping, head to Find a KOA and use the filter feature to search for locations with cabin options.
Each campground offers a unique experience for travelers, so call the sites you're interested in to see what special fun they have for you and your family.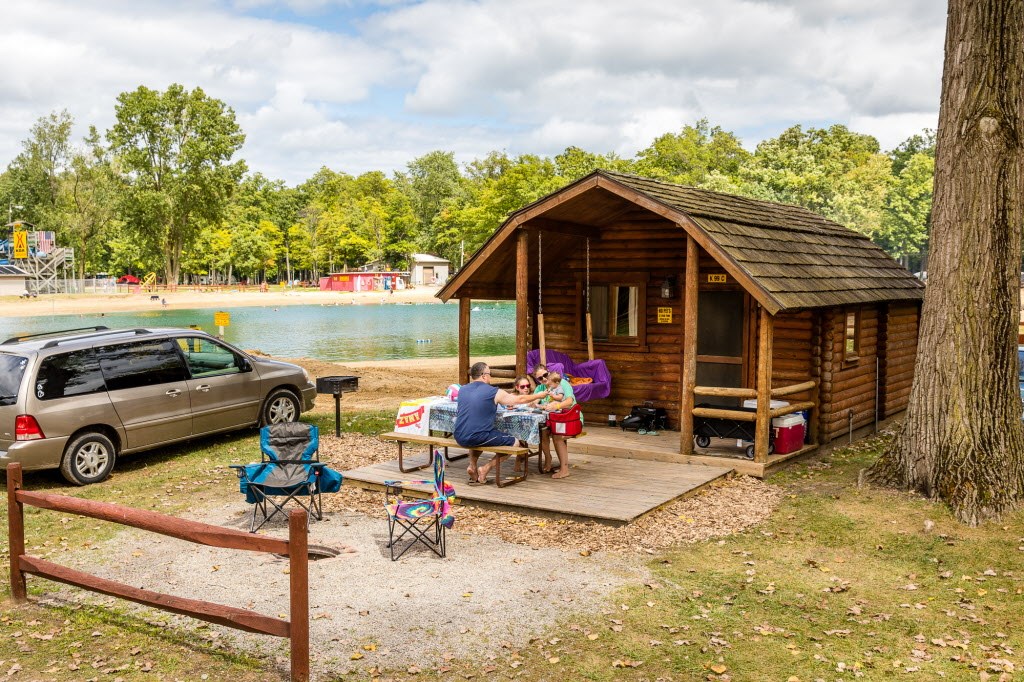 3. Research the Amenities
The amenities offered with a cabin can vary massively, so you definitely want to put in some leg work ahead of time to determine what amenities you'll need for the type of experience you want to have.
At KOA, we offer two different types of cabins: our Camping Cabins and our Deluxe Cabins.
Here are the things included with a standard Camping Cabin:
Electricity
Room for 4-6 people
Beds and bunks
Patio or porch
Fire pit
Pet-friendly
And with a Deluxe Cabin, you will get all of the above PLUS:
Private bathroom
Extras like TVs & grills
Kitchenettes in most units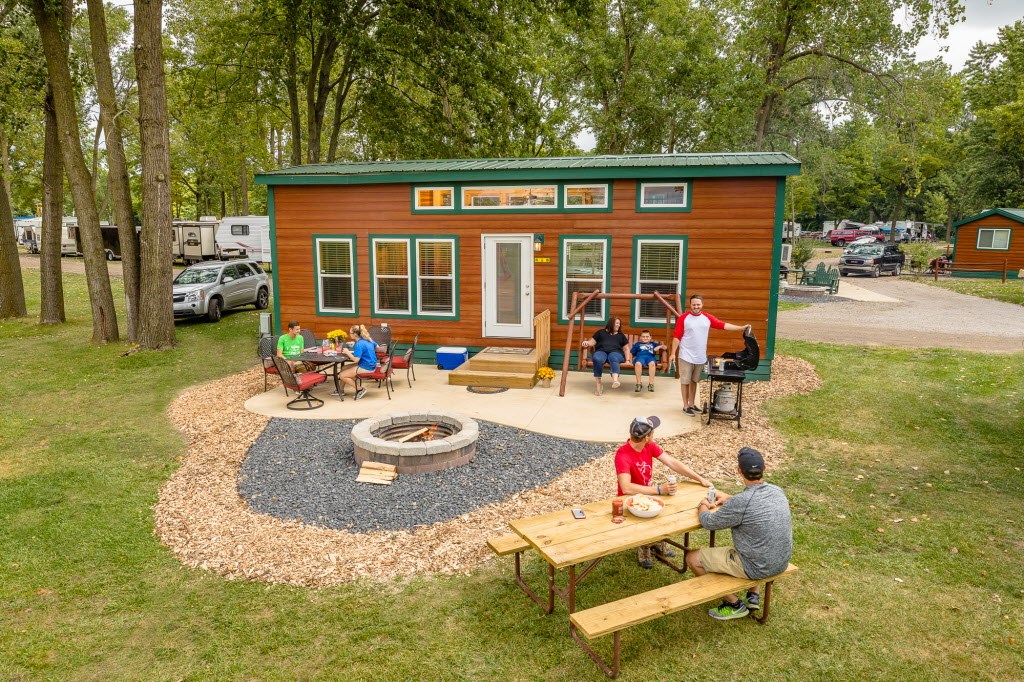 4. Know What to Bring
Though you will be staying indoors, packing for a cabin vacation is not that much different than packing for a regular camping trip, minus the tent and weather-proof gear.
There are some basics that you will need to pack for nearly any cabin you find yourself staying in.
Here are  the things to bring to a cabin:
Bedding
Though the cabins do come with beds, most Camping Cabins and some Deluxe Cabins will not come with linens. However, each cabin may be different, so be sure that you call the specific campground ahead of time to see whether they will supply your bedding. If not, you can either opt to bring full bedding with sheets and comforters or blankets, or you can take the easy route and roll up some sleeping bags that make for great hassle-free bedding.
Towels
You will rarely find cabins that supply towels for their guests, and towels are not something you want to forget. Whether you have a standard KOA Camping Cabin with access to a public bathroom, or a KOA Deluxe Cabin with your own private restroom, you will want towels in order to make your experience feel as comfortable as possible. Do note that, if renting a Deluxe Cabin with provided linens, towels are usually included.
Coolers
If you're staying in a Deluxe Cabin, you probably won't need to worry about a cooler, as those cabins are often equipped with a refrigerator. However, if you've reserved a Camping Cabin, a cooler is a must to keep your food nice and chilled. Some of our Camping Cabins have a mini-fridge, so call ahead of time to see what your refrigerator situation is, and plan accordingly.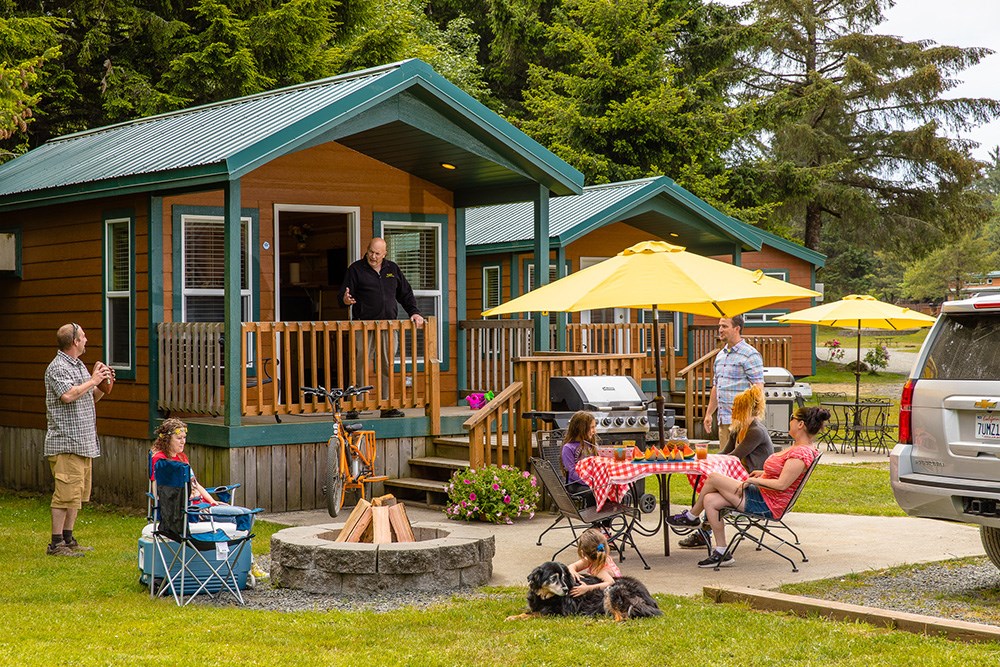 Toiletries
Pack toiletries for camping in a cabin just as you would if you were camping in a tent. But be sure to throw in a few rolls of toilet paper.
As with any camping trip, make sure you bring the following:
Sunscreen
Bug repellent
Soap
Shampoo
First Aid kit
Kitchen and Cooking Tools
All of the cabins at KOA offer fire pits, and some of them even provide barbecues for campers. (Again, call ahead to see what your specific location supplies). However, any utensils you'll use in your cooking, any pots and pans, any mixing bowls, plates, or cutlery you will need to bring on your own in most cases.
Whether in a cabin or in a tent, we recommend making as much food ahead of time as possible so that you don't have to fuss with packing extra gear, and also so that you don't spend your camping time stuck in the kitchen.
Fun & Games
One of the best things about camping in a cabin is that regardless of the weather, you can still have fun. Rather than being stuck out in the cold, or hiding in your tent during a downpour, you can enjoy the comforts of home while staying warm and dry in your cabin.
If the weather does make a turn for the worse and you're left to hang out indoors, or if you're looking for a relaxing way to enjoy your vacation, you will want to bring along some games.
Here are our top picks for entertainment while camping:
Books
Puzzles
Deck of cards
Apples to Apples
Monopoly
Life
Pictionary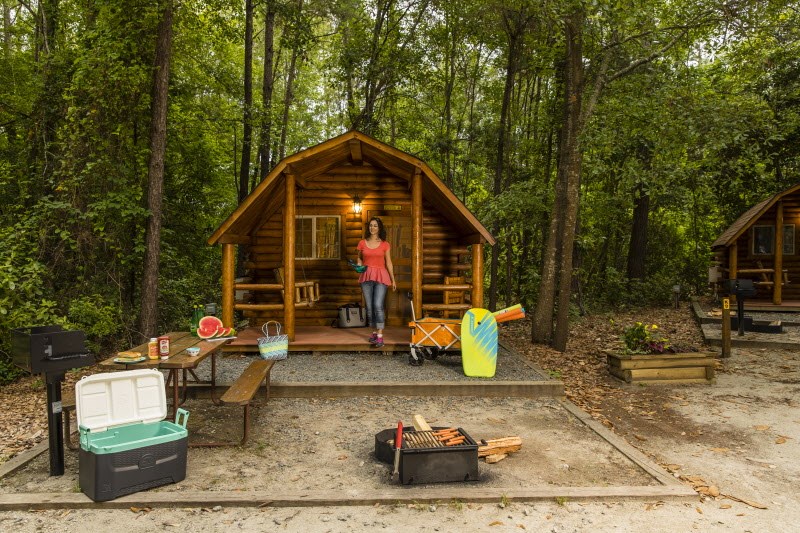 5. Plan Activities . . .
We return again to how important it is for you to determine what type of camping experience you're looking for, this time so that you can plan what activities you'd like to do.
If you're looking for a more relaxed, low-key family cabin vacation, then you'll want to plan activities that are more indoors-related. Think games, books, puzzles, et cetera.
If you're ready to take your family on some outdoor adventures, research what activities exist around your campground. From hiking to shopping; amusement parks to museums, there will be no shortage of things to partake in while using your cabin as your homebase.
6. . . . But Don't Be Too Strict With Your Plans
As is the case for any vacation, you'll want to plan some room for changes in plans because they will happen.
You may end up spending more time at the museum than you originally thought, or you may decide to stay inside the whole day and play Monopoly.
And guess what?
You're on vacation, so you're allowed to change plans.
Be sure you also book some downtime into your itinerary so that you can take the time to truly relax and enjoy your vacation, rather than feel stressed to be constantly on the go.
7. Prep Your Meals
Regardless of whether you'll be using the fire pit at your KOA cabin, or the barbecue if there is one, you'll want to know ahead of time what meals you'll be eating so that you can pick up the items you need before embarking on your trip.
Also, planning meals ahead of time gives you more time to relax while you're there, and also ensures you only bring the food you need, so you limit the risk of waste or having to pack in a bunch of extra weight.
For our favorite camping foods and camper-approved meals, head to KOA's recipes page and you'll find more meal ideas than you will know what to do with. If that's not enough, be sure to check the cook section of our blog for even more awesome recipes.
8. Have Fun
Regardless of how you end up spending your cabin camping vacation, your number one goal should be to make sure that everyone has fun.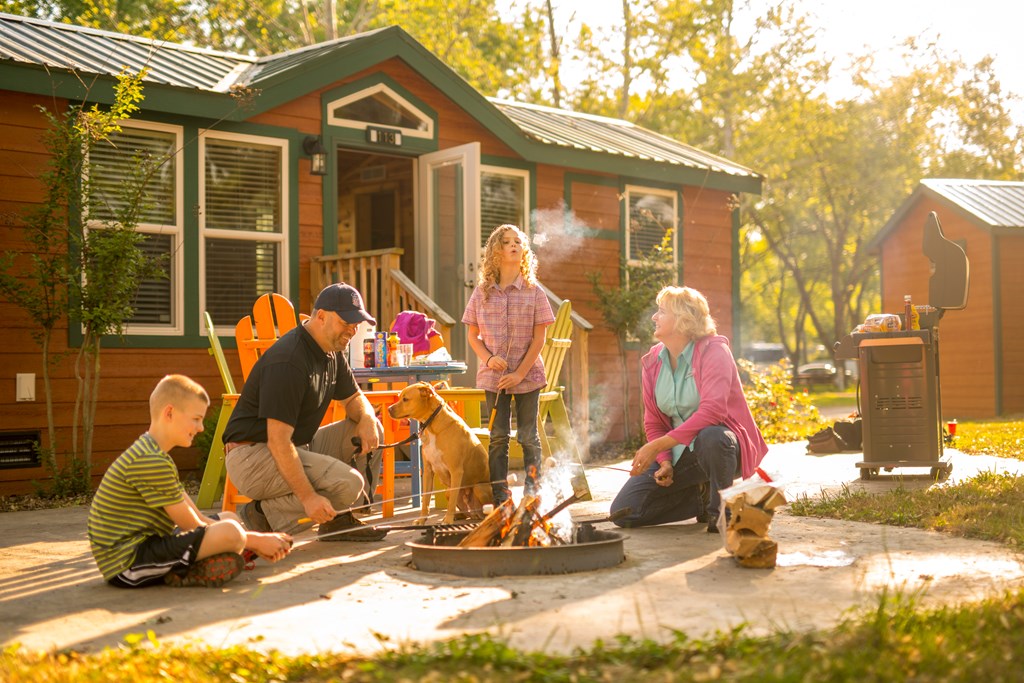 Benefits of Cabin Camping
Just in case you're on the fence about whether you should give camping in a cabin a try, we are going to share with you some of the fabulous benefits this style of camping provides.
Longer Camping Season
Because weather is not a concern while cabin camping the same that it is when you are tent camping, the opportunity to enjoy a longer camping season is there. If this is your first cabin camping experience, we guarantee it won't be your last.
Steer Clear of the Wet and Cold
You're always taking a risk when cabin camping that you'll get stuck in the rain, and sometimes the cold, depending on the time of year. When you've opted to stay in a cabin, however, that is not an issue. You can stay warm and dry within the walls of your cabin, and still have tons of fun.
More Comfortable
Unless you're investing some serious money into comfortable tent camping gear, we'd be lying if we said it was an especially comfortable adventure. Your sleeping while camping can make or break the entire experience, so we suggest going with the bed options that a cabin provides. You can bring as much of your own bedding as you'd like to make it feel like home.
Less Expensive
Because you need quite a bit of gear to make your tent or RV camping experience comfortable, you'll actually be saving money in many cases by booking a cabin. In a KOA cabin you'll need only bare minimum gear to make things comfortable for a good night's rest (though you can always bring more if you'd like). Plus, compared to a hotel you'll be saving big – and having an unbeatable outdoor experience too!
Connection to Nature and Your Family
If you don't want a full-blown "roughing it" camping experience, but want to be able to appreciate nature, cabin camping is perfect for you. It allows you that time and space to connect with nature unlike a hotel can do.
Get some fresh air, hear the crickets chirp, and enjoy your family all at the same time when vacationing in a KOA cabin.
Different Experience
Sometimes family vacations can start to feel as if you're reliving the same thing over and over again. Why not shake things up a bit and plan a cabin vacation? Your family will surely appreciate the excitement of something new, and we bet they'll want to make this vacation the new family tradition.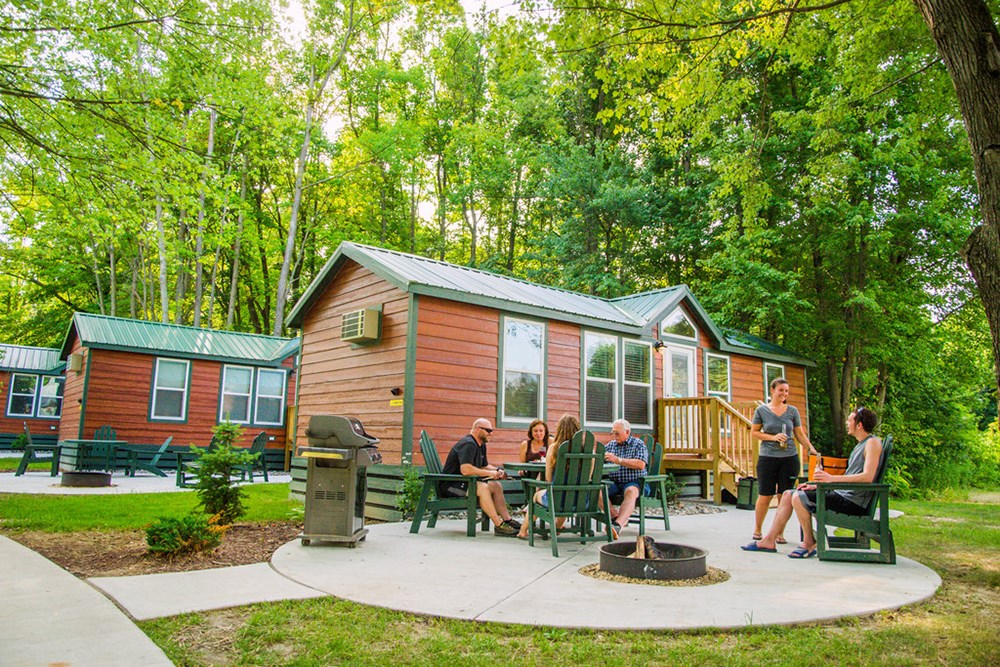 So how does all of this sound to you? The benefits of cabin camping go on and on, and the planning to make this type of vacation fabulous doesn't take nearly as much effort as many other family vacations.
And with the help of KOA, planning your perfect family cabin vacation is even easier — dare we say easier than baking a cherry pie to bring along with you?
Start planning your fabulous family getaway today by visiting www.koa.com.
---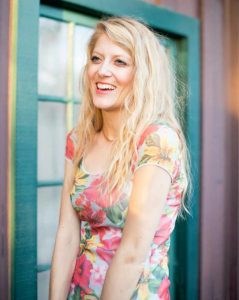 Leslie, a.k.a. Copy Girl, is a copywriter who gets butterflies from telling stories through words.
Her voice comes from a place filled with passion, dreams, and lots of sugar. "Cake over steak" is her go-to motto.
With over 10 years of experience in crafting words, and years of embarking on travels that have taken this Montana girl to some incredible places, Leslie love the adventures of both body and mind her writing takes her on.
Everywhere she goes, she takes this advice with her:
"Hold on to your divine blush, your innate rosy magic, or end up brown." – Tom Robbins, Jitterbug Perfume
To see what Leslie's up to in the writing world, visit her website here.
---