Financing a new RV? Here's what you need to know.
In a perfect world, we'd win our RVs in raffles, benefiting charities that are making the world a better place. In reality, we get our RVs after obtaining financing—a process that can seem confusing and time-consuming if you're not the type of person who can recite interest rates and credit scores in your sleep. Fortunately, there are some easy do's and don'ts to remember. The following is insight from the experts, and fellow campers.
Know thy interest rate
The biggest misconception customers have about RV financing? Russell Dill, Finance Manager at Big Sky RV, says it's their perception of the interest rate: "Customers are usually behind the curve of what the interest rate turns out to be. I say that because interest rates are rising." Dill likes to refer to the fact that earlier this year the Federal Reserve raised interest rates for the seventh time in three years. Unfortunately, a lot of customers expect the same interest rate they got the last time they purchased an RV. Still depending on when you got your last RV, that could actually be good news. "Conversely, when interest rates are dropping, customers are pleasantly surprised," adds Dill.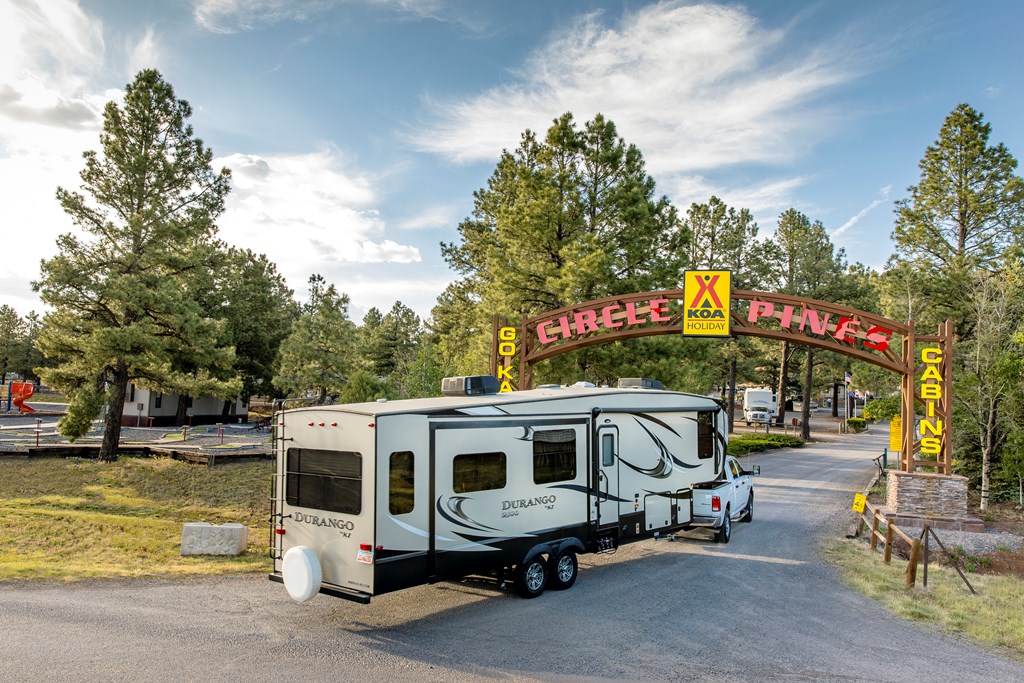 Remember, you're buying a camper, not a car
"Our interest rate perception is influenced by things that are not RV-related," explains Dill. "For example, auto manufacturers offering 0 percent APR. That's not a real interest rate." Instead, expect to see numbers that you'd find if you monitored Market Watch which tracks the current national averages for different loans.
Shop around—from lots to factories and front yards
Before figuring out how you're going to pay, figure out how much you have to pay. The best way to do this is to shop around. In addition to supporting dealerships—they often have the biggest selection—sometimes you can save money, or find more unique inventory, by thinking outside the lot. For example, David R. Busse, a California-based camper, flew to Ohio to visit the Airstream factory. After doing his homework there, he knew the bottom line for an Airstream trailer and was able to negotiate with a local dealer to arrive at what he calls "the best decision ever." Alternatively, Derree Kamp bought her beloved 1959 Shasta trailer when it wasn't even listed for sale. "We saw it in a yard in Lincoln, MT," says the Montana-based camper. "Then we asked the owners if they would sell it, negotiated a price and paid cash. We restored it and named her Stella."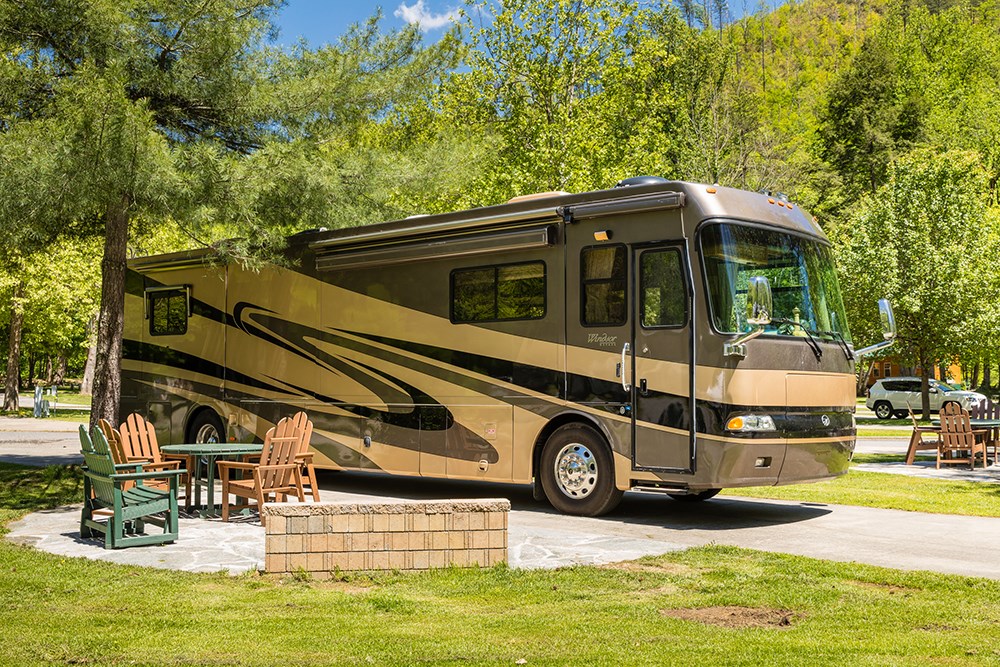 Consider self-financing with home equity
Derek Hagen, founder of Hagen Financial, is an avid camper based in Minneapolis. He says if you own your home, it may be advantageous to use a home equity line of credit. Sometimes, their interest rates are lower than an RV loan's and they're always lower than credit card rates. Bill Westrom, creator and cofounder of Truth in Equity, agrees. "When you self-finance your RV you have greater control over its repayment and the associated interest costs." However, it's important to remember that your house is the collateral. If you fall behind in payments, your home could go into foreclosure.
But ALWAYS ask the dealership what they can do
Dill cringes when customers walk in with checks already made out for the full amount of their new RV. "The most frustrating thing is when customers don't bother to check with me or the financing department before arranging their own financing." Because he's in the business, Dill can almost always improve a buyer's circumstances. "I can get either a lower rate, lower payment or less money down. Sometimes, all of the above." Plus, if you go through Dill, or the dealership's financing department, you can probably avoid paying loan processing fees and prepaid finance charges which are common at banks.
Just because you can pay cash, doesn't mean you should
Dill estimates that around 40 percent of Big Sky RV customers pay cash. Interestingly enough, the people who come in for the big-ticket items, and can afford to even buy the whole dealership, are a lot less likely to pay cash. "They know how to use their money in a more effective way," observes Dill. "They're not dropping it into a depreciating asset such as an automobile or an RV. They're using other people's money for that." Basically, if the same amount of money invested in something else could be earning more in interest or appreciation than what you'll end up paying in interest on that RV loan, you're better off taking the loan.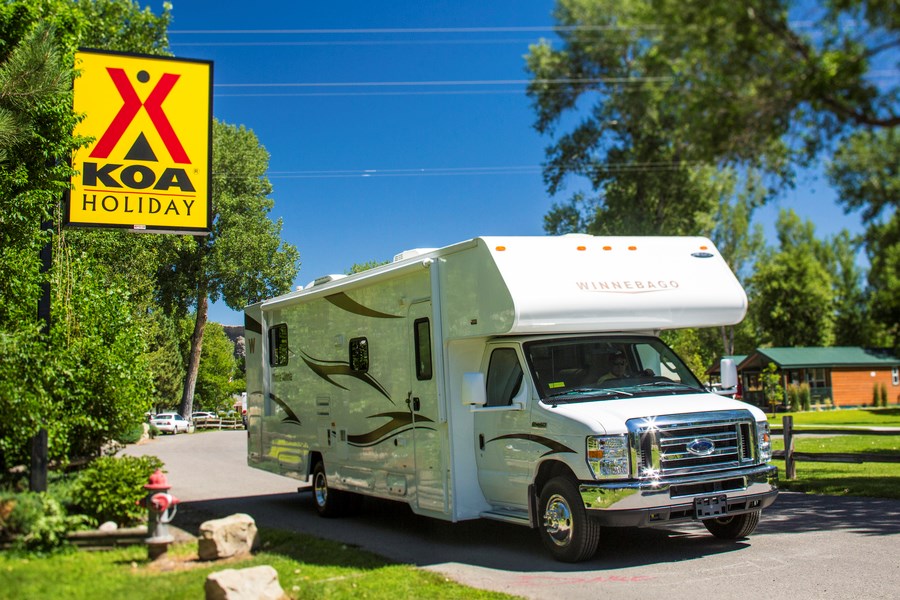 You are more than your credit score
Yes, your credit score is important. For example, while Big Sky RV doesn't require a minimum credit score, the lenders they work with do. "That number varies from lender to lender," says Dill. "The bottom floor is pretty much a 650—and that's on a TransUnion credit report that goes up to a maximum of 850." However, what's more important than that number is whether or not you have anything past due. According to Dill, if a buyer has a great credit score but has an open collection on their report, it will be "problematic."
Ask about tax advantages
"The single most important tip that our customers have found helpful is the fact they can open their coach loan in the name of a business or LLC," says Ellie Reineck, National Market President for IncredibleBank—an online bank specializing in motorhome financing. "There are tax adventages when structuring the financing this way." It also might be worth itemizing your taxes. "Make sure you ask about the tax deductible aspect of the interest on an RV loan," Dill advises. This deduction—being able to write off your RV loan interest as home mortgage interest—is applicable to "self-contained" units. Self-contained units are described as having cooking, sleeping and toilet facilities.
---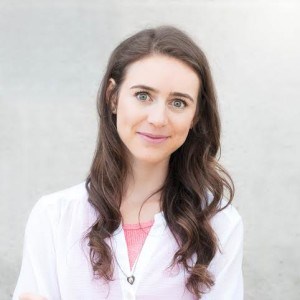 Katie Jackson is a writer and media specialist based in Montana's Big Sky Country. Living and working everywhere from New York to Nicaragua, Katie is no stranger to adventure. When she's not traveling the world (or writing about it!) she's busy chasing after a Leonberger named Zeus. Follow Katie's travels on Instagram @katietalkstravel.

---