Nighttime Camping Activities
There's always plenty to do during the day on your camping adventure, but some would argue that the only reason to go camping is the wide range of nighttime activities you can pursue. The best thing is, nighttime camping activities are great for any age, whether you're an old timer who prefers staring into the burning embers of your campfire or a kid bursting with excitement because it's your first time sleeping outside.
With the stars shining overhead and your campfire blazing away, nighttime offers plenty of great camping activities. The options are nearly limitless as to what you can do at night in the great outdoors. If you need help planning a few fun nighttime activities, here are some options that the whole family is sure to love.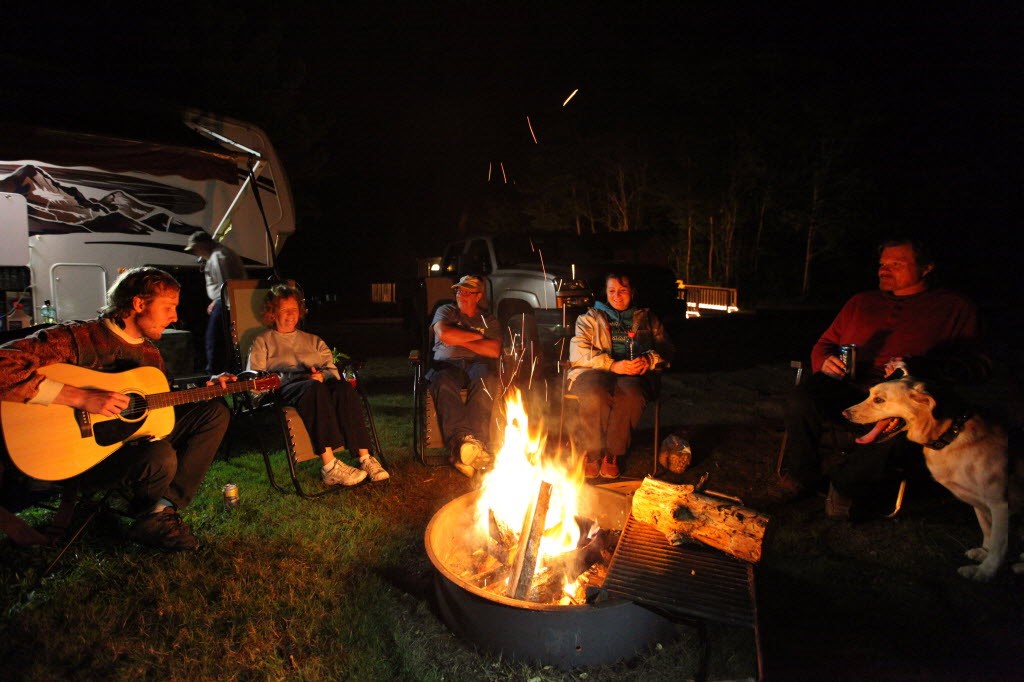 1. Stories Around the Fire
With the darkness making everything obscure, there's nothing like a good old-fashioned ghost story to get your group excited. Of course, it depends on how well your littlest campers can handle these kind of stories. If you're afraid it may be too much for them, why not bring along a few books of silly poems? You can also tell funny stories from your childhood that your kids have never heard before.
2. Kumbaya and Other Musical Memories
Whether it's a rousing rendition of "Kumbaya" or someone pulls out a guitar to lead the group in your favorite tunes, you can't beat singing around the campfire at night. A camping tradition that's not performed as much today is rounds, where each person sings a melody at different starting points. Songs that make great rounds include "Row, Row, Row Your Boat" and "Frère Jacques." Just remember to be considerate of your camping neighbors and of campground quiet hours.
3. Night Walk
If you're ready to get away from the campfire and set off on a little adventure, it's time to embark on a night walk. You can use flashlights or lanterns if you wish, but you'd be surprised at how well your eyes adjust to the darkness if you give them a chance. All it takes is about 15 minutes with no lights. Explore the paths around your tent or cabin, and let your ears get acquainted with the stillness. You may even be able to pick up the rustling of some nearby nocturnal animals.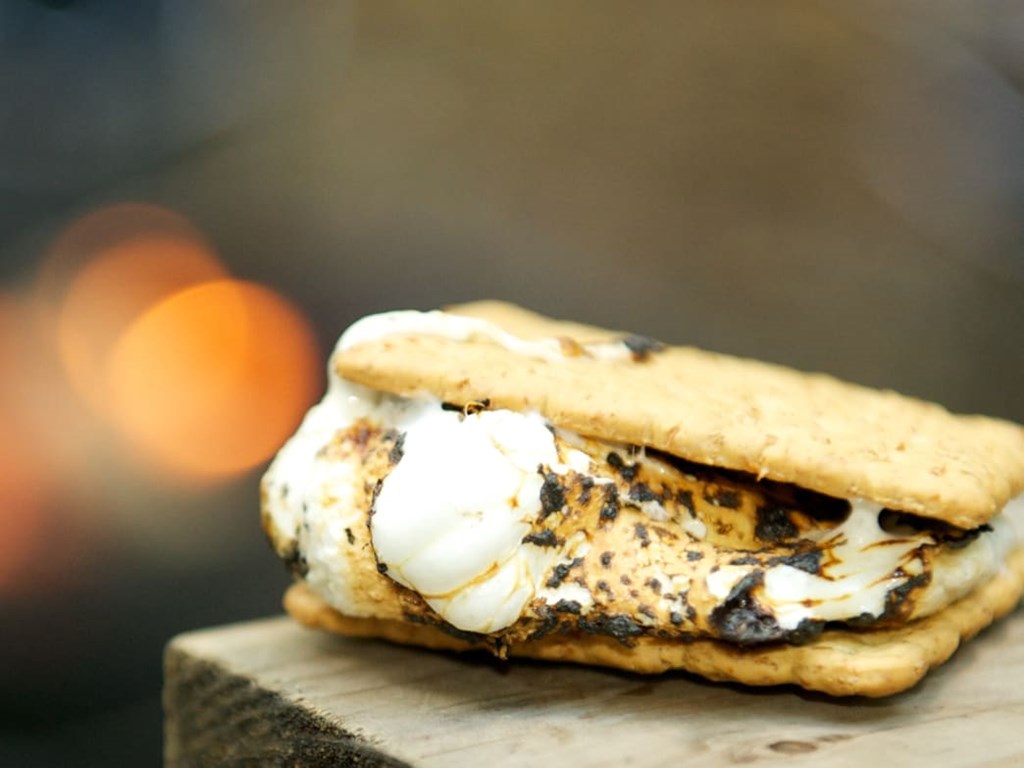 4. S'mores
It may be a cliche, but no list of nighttime camping activities would be complete without at least mentioning these must-haves. Grab a few sticks, some marshmallows, chocolate bars and graham crackers, and you're good to go! Whether they like your marshmallows burnt to a crisp or slowly roasted, everyone loves this traditional camp treat.
5. Games in the Dark
The nighttime can be the best time for some late-night games. Two classics that will never go out of style are nighttime hide-and-seek and flashlight tag. The darkness adds an extra dimension of interest. Just be sure to keep everyone safe during the games, especially the younger campers. If your group has very little campers, try pairing up in teams to make sure that they have a buddy!
6. Campfire Skits
If you've got some campers in your group with a flair for the dramatic, it's time for those performers to put on a show. Whether it's a scene from their favorite movie or TV show or something they make up on the spot, chances are, everyone will be rolling with laughter by the time they're through. Even if drama is not your forte, try playing a few rounds of charades to give the whole group a chance to act.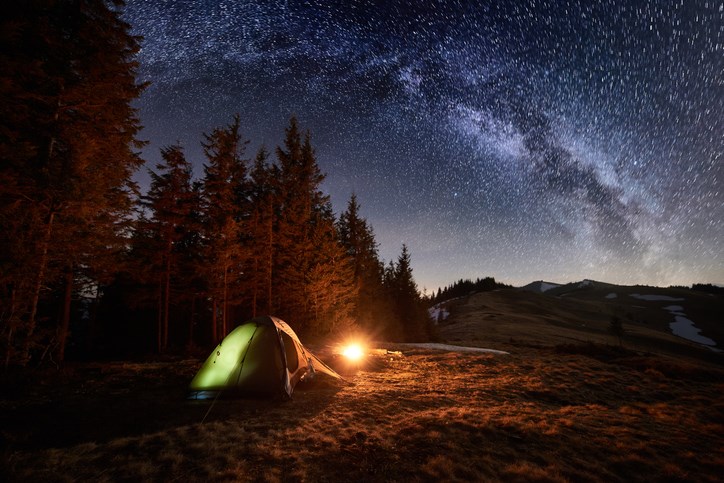 7. Stargazing
If it's time to quiet down, but you're still not sleepy, you can opt for a quieter nighttime activity. There's nothing quite like gazing up at the stars, especially in the great outdoors. Look up some constellations ahead of time, and see if you can spot them. You can also just gaze at the wonder and beauty of an open sky.
Nighttime Fun at KOA Campgrounds
One way you can ensure that your entire group has an amazing time is to choose a campground with oodles of activities both day and night. Many KOA campgrounds offer planned activities, even at night. How does an outdoor movie sound? An organized dance? Be sure to check with a specific KOA campground to see what's happening.
No matter what nighttime adventures you have planned for your camping trip, keep in mind that most campgrounds have quiet hours. So have fun, but also be respectful of your fellow campers and campground rules so that everyone can enjoy their camping trip.
---