Ideally, every American can say they've been to all of our nation's 63 National Parks. But, it's far more likely that most people have only been to popular parks like our three most-visited. They are Great Smoky Mountains National Park (14.1 million annual visitors), Zion National Park (5 million annual visitors) and Yellowstone National Park (4.9 million annual visitors). What do these three parks have in common? They're all in the Lower 48, and they're relatively easy to access. If you're willing to travel a little further, and to go a bit off the beaten path a bit, there's more adventure to be had. According to the NPS, here are our eight least-visited national parks, and according to us, plenty of valid reasons to visit. 
Which National Park is the Least-Visited? Here are the 8 Least-Visited National Parks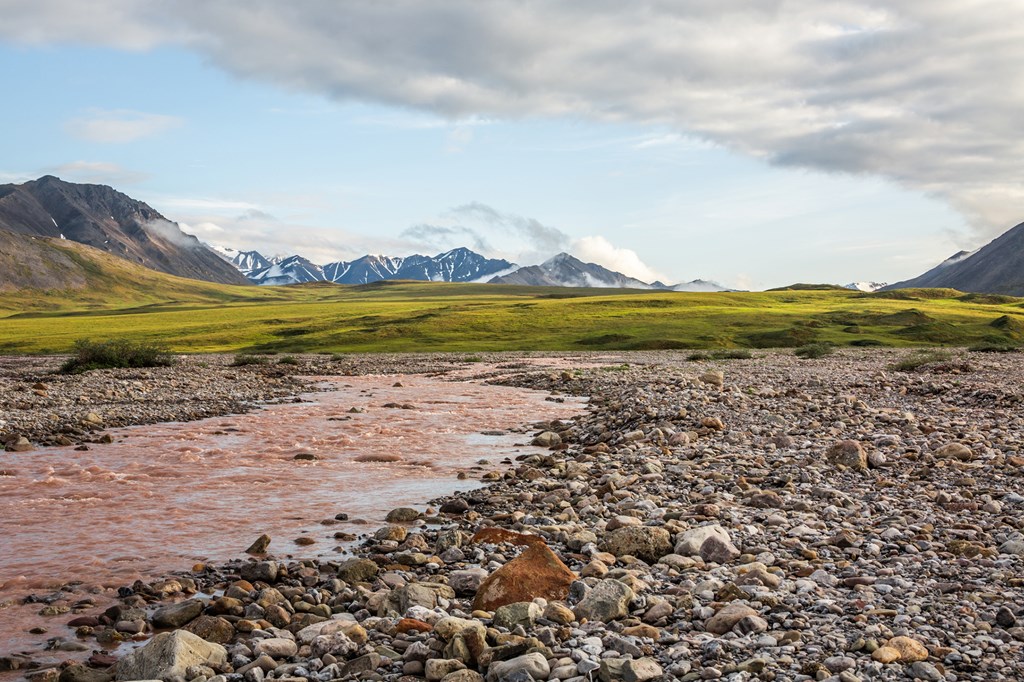 1. Gates of the Arctic National Park & Preserve
(7,362 annual visitors)
Why it's worth visiting: This 8.4-million-acre national park and preserve is in central Alaska (the nearest town is Coldfoot, about a six-hour drive north of Fairbanks). With very few park services, you need to be pretty self-sufficient and have backcountry skills to survive in Gates of the Arctic National Park & Preserve. But if you're after a truly wild experience (that very few people have been privy to), this is your place. Popular activities include rafting – the park is home to six designated Wild Rivers – flight-seeing tours, fishing and even hunting and trapping (in the preserve, not the park).
Nearest KOA: Valdez KOA Journey, a veteran-owned campground, is a six-hour drive south of Fairbanks.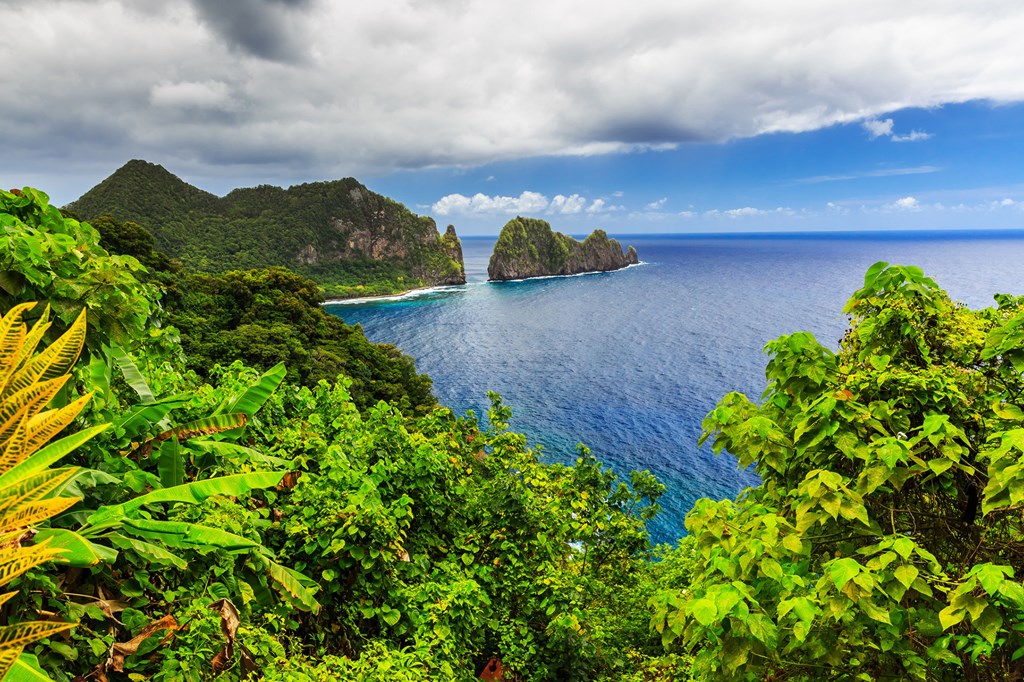 2. National Park of American Samoa
(8,495 annual visitors)
Why it's worth visiting: Located in the South Pacific, National Park of American Samoa seems worlds away. It is hard to get to (according to Kayak.com the average trip requires 24 hours of flying), but once you're snorkeling in the tropical turquoise waters or relaxing in the shade of a palm tree, you'll have no regrets. If you're a birder, you'll appreciate colorful birds like the Collared Kingfisher who call the park's three islands home. While the relatively new park (it was designated in 1988) lacks park infrastructure, there are remote villages to visit, and you can even stay with a local Samoan family as part of the NPS' Homestay program.    
Nearest KOA: Not unsurprisingly, the nearest KOA is in Southern California, about 5,000 miles away.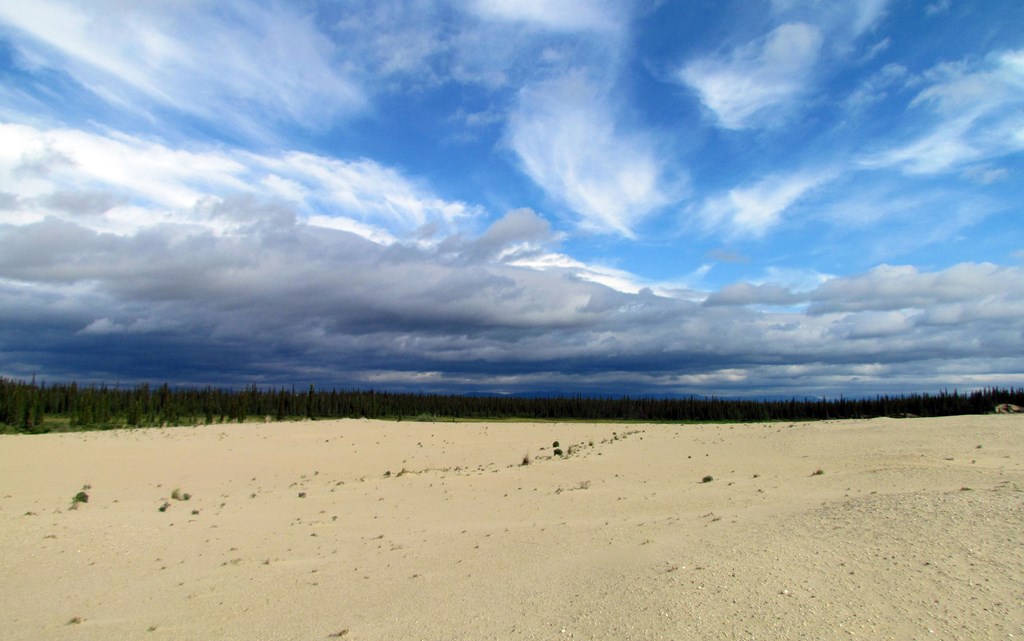 3. Kobuk Valley National Park
(11,540 annual visitors)
Why it's worth visiting: Kobuk Valley National Park, which is found in northwestern Alaska, is accessible only by air taxi, snowmobile or dogsled. Among the select few who've had the privilege of visiting, it's famous for its ancient sand dunes. They're the largest active dunes in the Arctic and are the results of retreating glaciers grinding rock into fine particles. The park is also mountainous, and both the forests and the tundra are home to an abundance of wildlife. Twice a year, more than 200,000 caribou migrate through the park making it Alaska's equivalent of Kenya's great wildebeest migration.
Nearest KOA:  The closest KOA is probably Seward KOA Journey in Seward, about 125 miles from Anchorage. 
4. North Cascades National Park
(17,855 annual visitors)
Why it's worth visiting: Given its proximity to Seattle (just a 3-hour drive away) and Vancouver (2.5 hours by car), it's surprising more people don't visit North Cascades National Park. The 500,000-acre park is home to 300 glaciers, making it the country's second most glaciated state (behind Alaska). Biking and boating are popular activities, and with more than 400 miles of trails, it's a paradise for hikers. That said, the hiking season is quite short given how much snow the park receives. In fact, it gets so much snow the park's only road stretching from east to west closes for the winter months.
Nearest KOA: Concrete / Grandy Creek KOA Holiday is about 30 miles east of North Cascades National Park.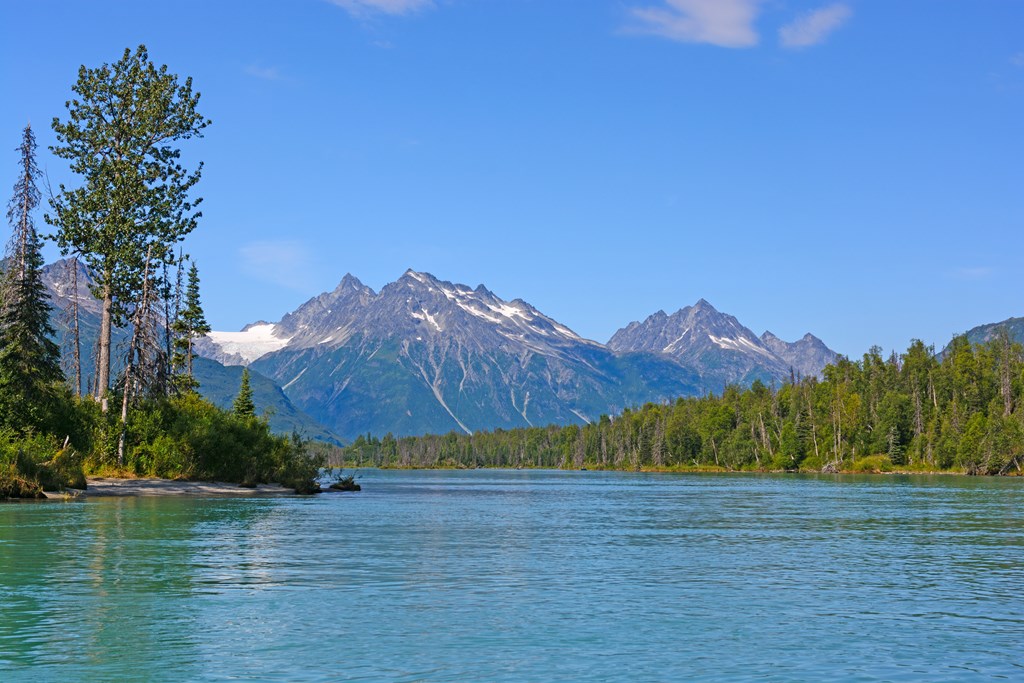 5. Lake Clark National Park & Preserve
(18,278 annual visitors)
On its website, Lake Clark National Park & Preserve is described as a land of stunning beauty where "volcanoes steam, salmon run, bears forage and craggy mountains reflect in shimmering turquoise lakes." Although the park is just 120 miles from Anchorage, it's not accessible by car. You need to arrive via air taxi or boat. Once you're in the park, take advantage of world class bear viewing, especially during the salmon run. As with Gates of the Arctic, hunting and trapping are permitted in the preserve.
Nearest KOA: Built on the banks of Resurrection River, Seward KOA Journey is 125 miles south of Anchorage.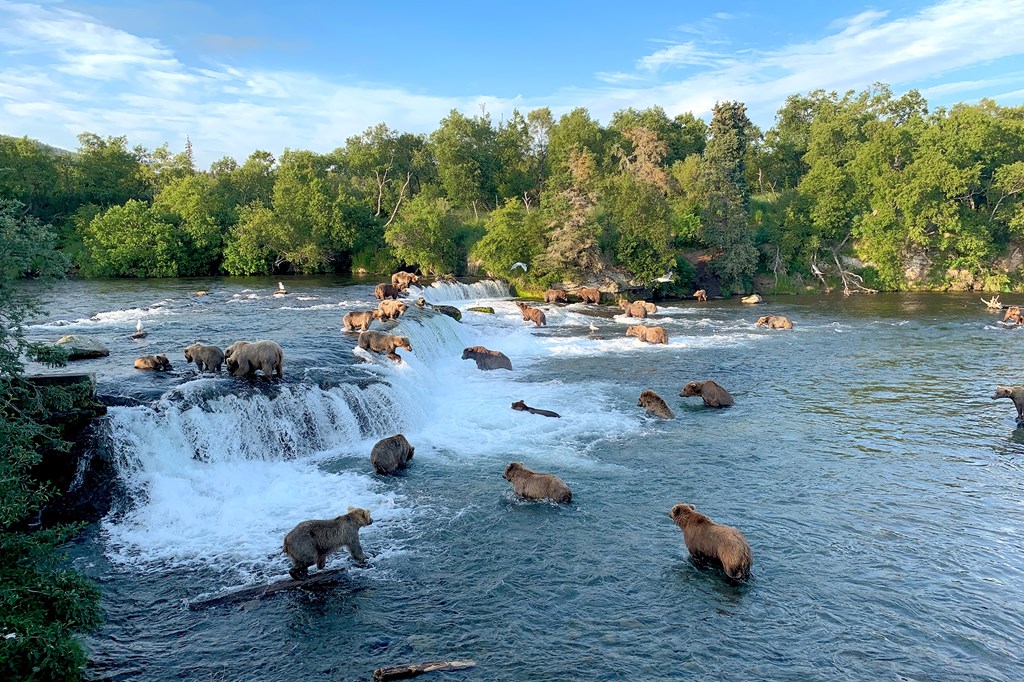 6. Katmai National Park & Preserve
(24,764 annual visitors)
Like Lake Clark, you're going to need a plane or boat to visit this park and preserve located on a rugged peninsula opposite Kodiak Island. The park's most popular attraction, Brooks Camp, is where visitors come to see a seemingly endless stream of brown bears fish at the mouth of the Brooks River (a bear safety talk is mandatory). Katmai's live bear cams are even viewed worldwide. The park is also a great place for sport fishing. Anglers here catch trophy-sized everything from Pacific salmon to Arctic char.
Nearest KOA: As the crow flies, the nearest KOA is Homer / Baycrest KOA Holiday which is across Cook Inlet.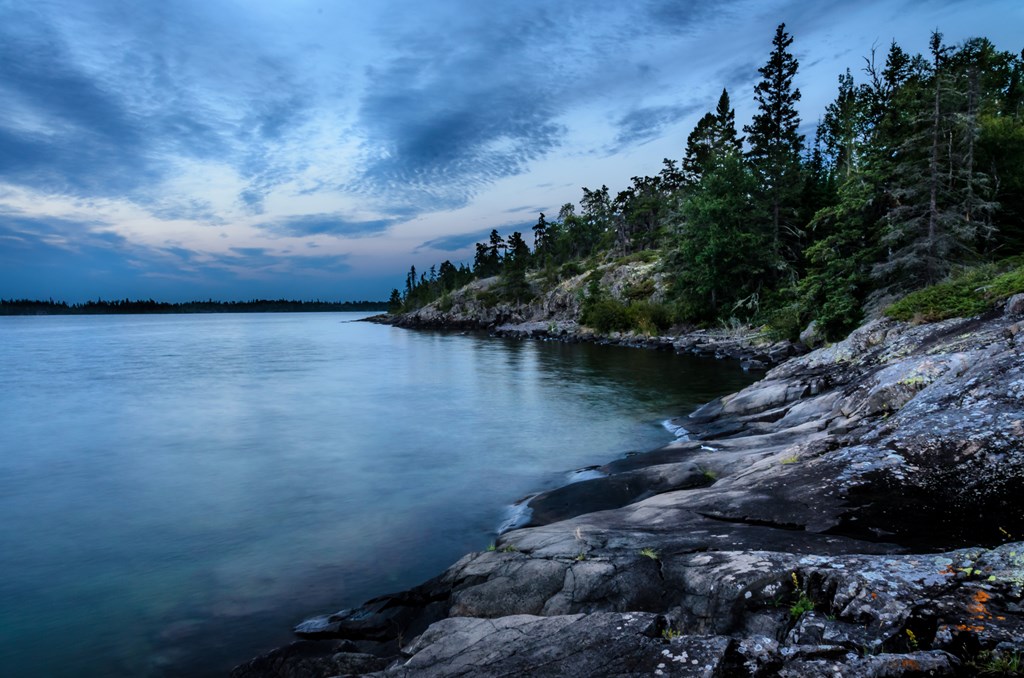 7. Isle Royale National Park
(25,844 annual visitors)
Why it's worth visiting: Located on northern Lake Superior, this 893-square-mile national park is actually closer to Canada than mainland Michigan. Accessible by ferry, sea plane or boat, it's comprised of one main island and more than 450 smaller islands. They're home to just 19 mammal species including wolves. In fact, now in its 64th year, an ecological study of the park's wolves is the longest-running large mammal predator-prey study in the world. While hiking, kayaking and guided boat tours are popular ways to explore the archipelago, it's also a fantastic place to scuba dive. Lake Superior, the world's largest freshwater lake by surface area, is home to hundreds of shipwrecks  
Nearest KOA: Again, as the crow flies, Thunder Bay KOA Holiday, located in Ontario, is the closest campground. But if you're not going into Canada stay at Munising / Pictured Rocks KOA Journey, about 200 miles southeast along the way.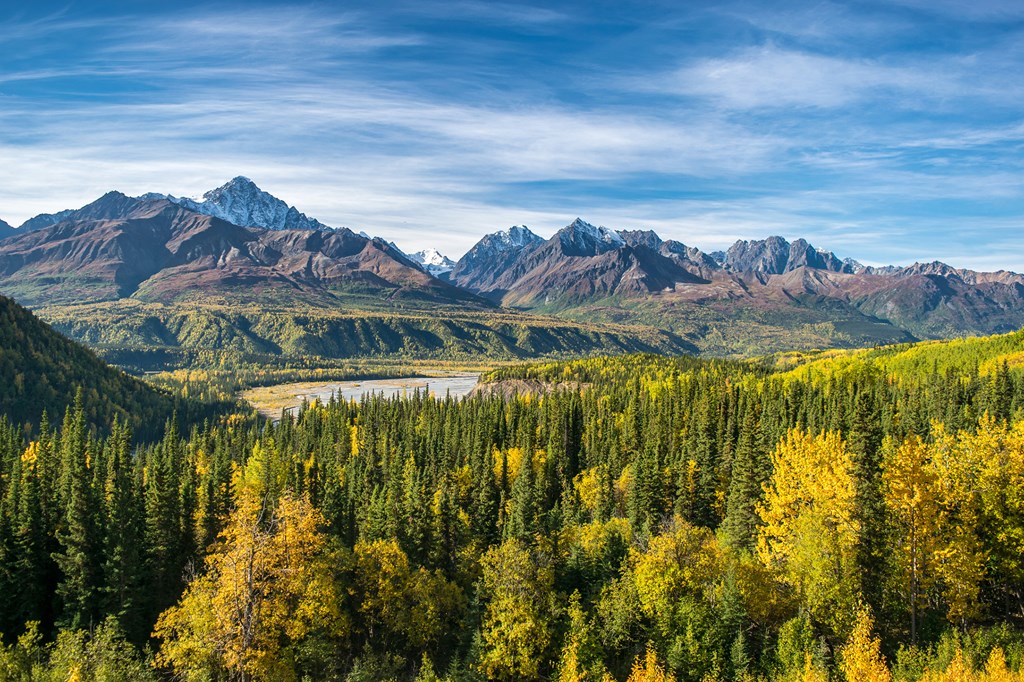 8. Wrangell-St. Elias National Park & Preserve
(50,189 annual visitors)
The last Alaska park on this list, and the largest park in the National Park System, Wrangell-St. Elias National Park is the size of Switzerland, Yellowstone and Yosemite combined. Its topography is diverse – ranging from sea level to 18,008 ft. – and it's one of very few places where you can see volcanoes and glaciers on the same trip. Unlike other Alaska parks on this list, it's also relatively easy to reach. The visitor center, accessible by road, is 200 miles north of Anchorage and about 250 miles south of Fairbanks. While summer is peak tourist season (although the 13-million-acre park never feels crowded), winter can be a fun time to visit if you're into snowmobiling and winter sports.
Nearest KOA: Valdez KOA Journey is only 115 miles west of the park entrance at Chitina.   
---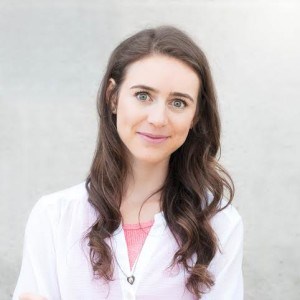 Katie Jackson is a writer and media specialist based in Montana's Big Sky Country. Living and working everywhere from New York to Nicaragua, Katie is no stranger to adventure. When she's not traveling the world (or writing about it!) she's busy chasing after a Leonberger named Zeus. Follow Katie's travels on Instagram @katietalkstravel.

---