The Ultimate Louisiana Vacation Guide | Featured Region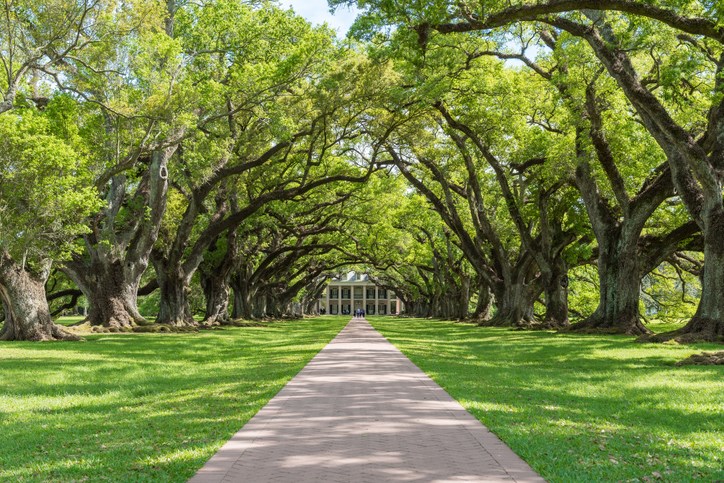 The Only Guide You Need For Your Next Louisiana Adventure
Do you hear that? It's the great state of Louisiana calling your name. Home to a variety of cultures, iconic film locations, and rich history, there is something to do in Louisiana for everyone. Have an interest in hiking? Louisiana has nearly two dozen state parks for you to explore. Want to try some of the best flavors in the country? Immerse yourself in the state's Cajun and Creole food scenes. Want to learn more about the history of the Pelican State? There are countless historical experiences to nurture your inner history-fanatic. No matter what you choose or where you go, you are sure to have an incredible experience and stay in Louisiana.
10 Interesting Facts About Louisiana
The highest point in Louisiana is Driskill Mountain, sitting at 535 feet above sea level. Whereas the lowest point, New Orleans, sits 8 feet below sea level.
Louisiana boasts the world's largest bridge over a body of water. The bridge, named the Lake Pontchartrain Causeway, is nearly 24 miles long.
Louisiana's state bird is the Brown Pelican, hence its nickname "The Pelican State."
One of Louisiana's first patents was for Tabasco Sauce in 1870.
New Orleans is home to one of only two mobile national monuments in the United States, called the Saint Charles Streetcar.
When Thomas Jefferson purchased the Louisiana Territory from France for only $15 million in 1803, it doubled the size of the United States. The territory has since been divided into 13 states.
Louisiana's state fruit is the strawberry. In April, you can attend the state's largest free festival, known as the Ponchatoula Strawberry Festival.
Louisiana is the leading producer of crayfish and shrimp in the country.
The state is credited as the birthplace of American Jazz music.
The Superdome in New Orleans, home to the NFL's Saints, is the world's largest steel-constructed room unobstructed by posts.
Things To Do In Louisiana
Fontainebleau State Park
This 2,800-acre park is situated on the edge of Lake Pontchartrain, home to the world's largest bridge over a body of water. It is the perfect place to enjoy a variety of activities. From tanning on the sandy beach while enjoying your favorite book to taking a sailboat out on the water, there is an activity that will make everyone in your crew happy!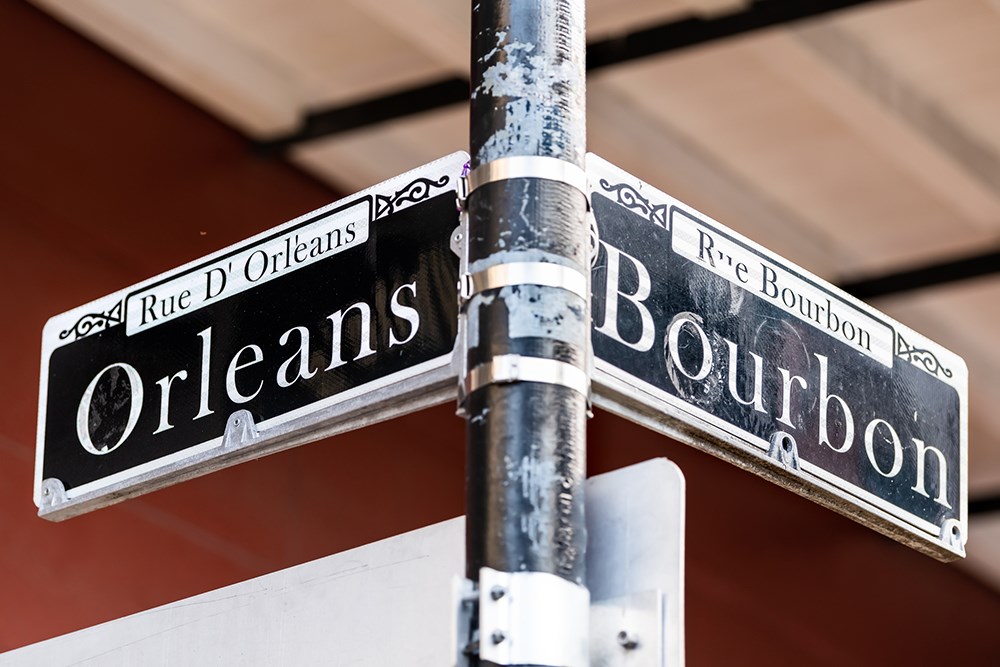 New Orleans' French Quarter
The French Quarter in downtown New Orleans is packed with history, entertainment and culture. Each turn you make will lead you down an exciting new path. Make sure you check out Cafe Du Monde for their world-famous beignets, explore the work of local artists in Jackson Square and take a ride on Steamboat Natchez in the Mississippi River.
Downtown Lafayette
The city of Lafayette is at the center of the state's Cajun & Creole country and has been named the Best Food City in the USA. Dive into the delicious restaurants this city has to offer, and make sure to snap a picture with the "Lafayette" sign in Parc Sans Souci.
Vermilionville
Home to 18th-century Acadian settlers, Vermilionville is a restored period village with plenty to do and see. The village educates visitors on the history, culture and natural resources of Vermilionville's past inhabitants with boat and walking tours, educational presentations, and skilled art demonstrations by local artisans.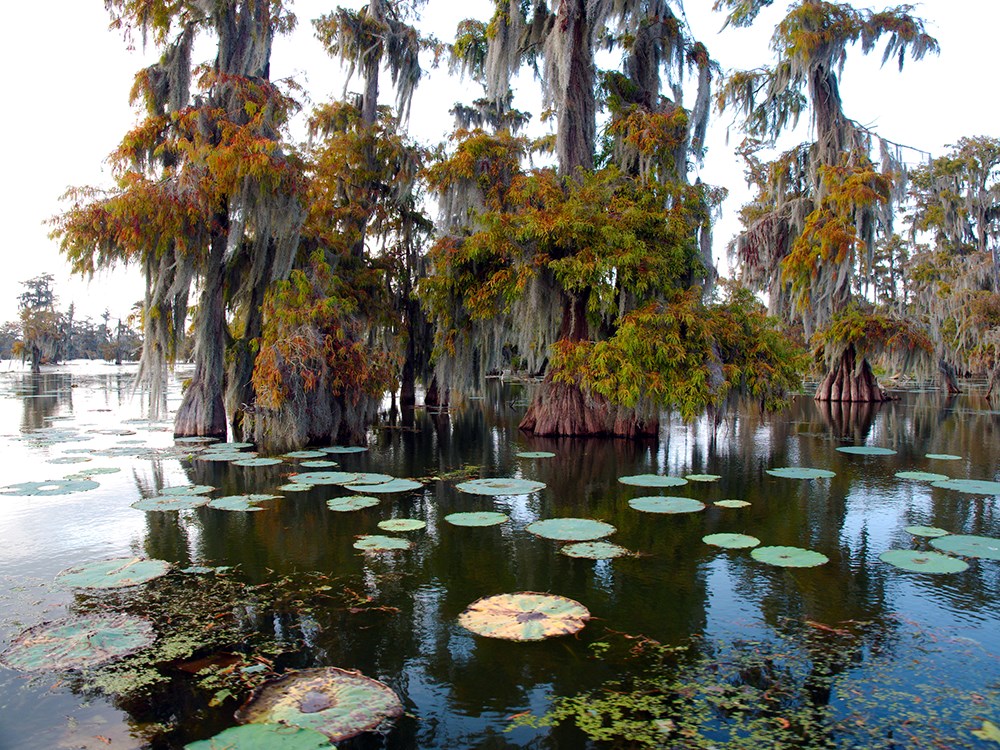 Lake Martin
Fishing enthusiasts, rejoice! Lake Martin boasts an incredible amount of fish and wildlife, giving you plenty of opportunity to spot a species you may never have seen before. Staying nearby and in the mood for a scratch dinner? Try this delicious seafood recipe.
USS Kidd
A veterans nonprofit museum located near Baton Rouge, the USS Kidd & accompanying museum spotlights the role that Louisiana has played in U.S. military history. It features a variety of traveling exhibits, visiting ships and incredible views of the Mississippi river. The ship is recognized as a National Historic Landmark and is a fascinating space for kids to explore.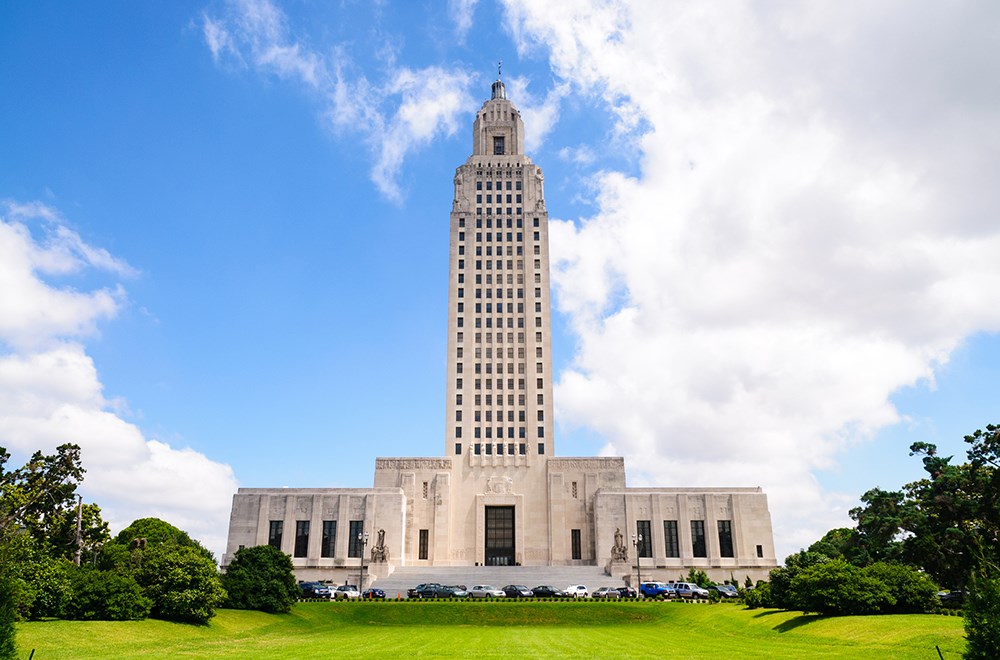 The Louisiana State Capitol
As the largest state capitol in the United States, this building is a must see if you're visiting Baton Rouge. The site has a rich history that you can learn about once you walk inside. Take a look out at the city of Baton Rouge atop the building's Observation Deck. However, please note that the deck is closed on weekends, so you'll want to plan accordingly.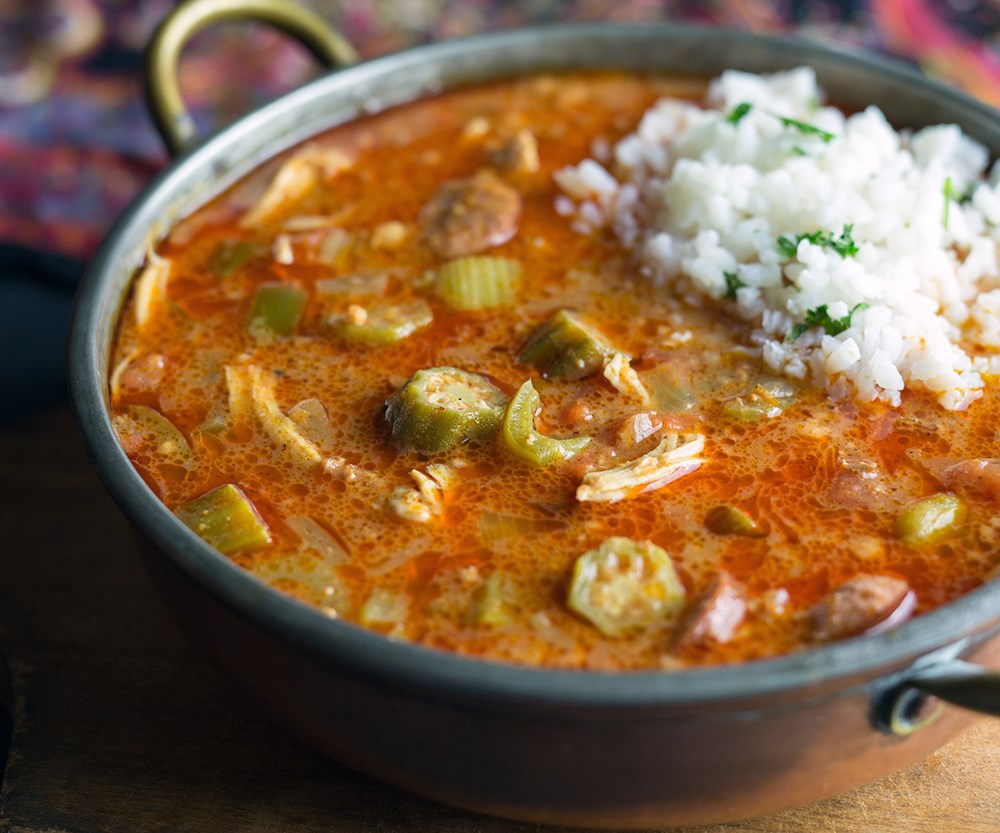 Orlandeaux's Cafe
Located in Shreveport, Louisiana, Orlandeaux's Cafe is the oldest continuously operated African-American, family-owned restaurant in America. This family operation has been serving guests "Just the Way You Like It" since the early 1920's and are known for their flavorful gumbo, piled-high po'boys and other endless seafood selections.
Gators & Friends Adventure Park
Take a walk – or a zip – on nature's "wild" side. At Gators & Friends Adventure Park, you get all that the name guarantees: Gators, friends and adventure! Go zip-lining over alligators, pet the baby gators and witness daily feedings at this adventure park located in northwest Louisiana.
Fatty Arbuckles Pub
For our adult adventurers taking on the great state of Louisiana, take a pit stop at Fatty Arbuckles Pub for craft cocktails, famous whiskies and live entertainment. Make sure to complete your vocal warm ups too! They have weekend karaoke that guests can take part in.
Where To Stay In Louisiana
No matter what kind of adventure you're looking for, Kampgrounds of America has plenty of options for camping in Louisiana. Each campground in Louisiana offers a variety of campsite types, diverse lodging options and amenities, ensuring you and your crew have a memorable experience. Explore our Louisiana locations below.
Ready to start planning your Louisiana adventure? Book your home away from home today.
---
About the Author: Kampgrounds of America
Kampgrounds of America is the largest system of open-to-the-public campgrounds in the world, with over 500 locations across the United States and Canada. Founded in Billings, MT in 1962, KOA's family of campground brands – KOA Journey, KOA Holiday and KOA Resort – today serve more than a million camping families each year. KOA is dedicated to "connecting people to the outdoors and each other" by providing people with a variety of camping experiences and the information they need to make the most of their camping trip. Read more of their camping and travel resources by visiting KOA.com/blog.
---