The Ultimate Gift Guide for Dads who Camp or RV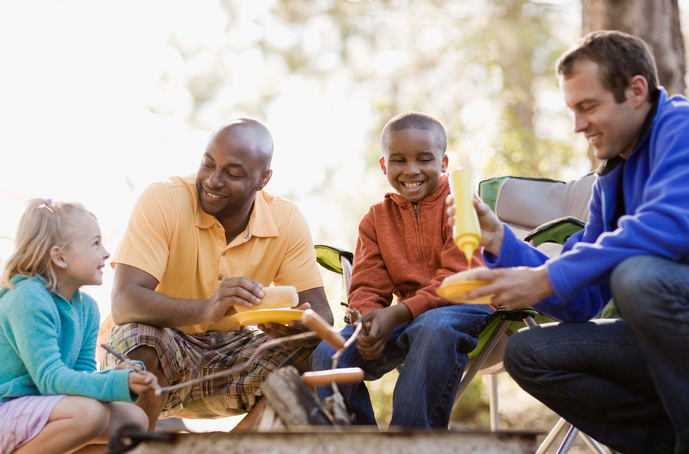 Father's Day is right around the corner, and chances are good you're struggling with what to get that special father figure in your life. It can sometimes feel impossible to take all of your love and appreciation and show it through a gift. The best way to tackle this problem is to think about the things your dad enjoys. And if you landed on this article, we are guessing your dad is a fan of the outdoors.
Thankfully, we can help you with that. We've put together a list of gifts that your father may want but isn't about to buy himself. And that's where you come in – to grab the present your outdoor-loving dad has been coveting and surprise him with it.
Whether you've got a budget of $1000 or $10, there is a gift on this list that your dad will love, and that you will love giving to him. It's not always true that a more expensive gift shows more love – the gift that shows the most love is the one that is the most thoughtful, and most meaningful.
So, take a look at our favorite Father's Day gifts below and see which one(s) jump(s) at you as something that your dad would go wild for.
The Best Father's Day Gifts for The Adventurous Camping Dad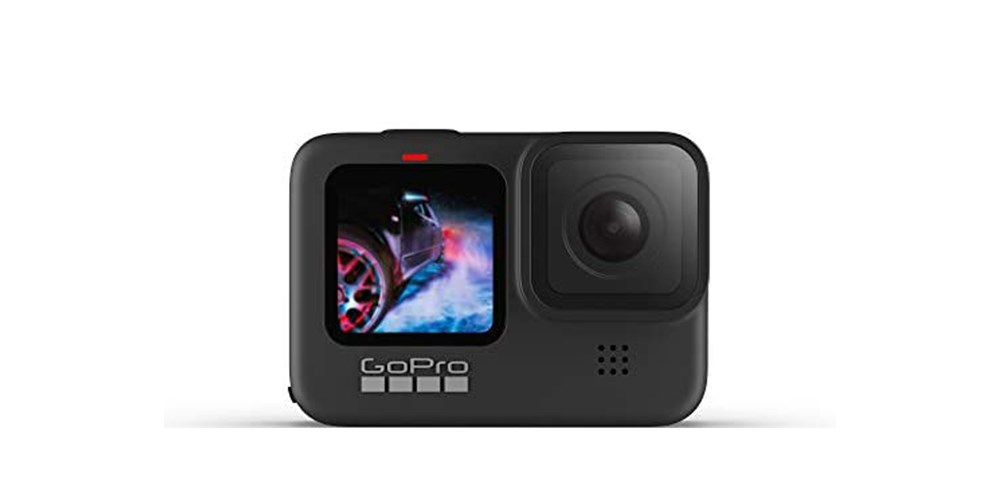 GOPRO HERO9
For a dad on the go who loves an adventure outdoors, there is no better camera to gift him than the GoPro Hero9. This little camera is lightweight, easy to pack around, and much more durable than bigger, professional cameras. Plus, it can withstand rugged conditions such as rain, and your dad will love that he can take it underwater with him when he swims. This new version of the GoPro has features that take this camera to the next level. This includes things such as a front display that shows a live preview of the photo or video your dad is taking, 5K video resolution, 20 MP photos, a detachable lens, in-camera horizon leveling to help him stabilize his extreme adventure videos, and much more. In short: If this gift is in your budget, your dad will go crazy over this camera.

JUNESHINE HARD KOMBUCHA
Does your dad enjoy a drink at the end of the day, or love to open a cold one after a long day of hiking? Instead of him grabbing for a beer, gift him some Juneshine hard kombucha to shake things up a bit. His health will thank you, and his tastebuds will, too. This hard kombucha is gluten-free, low sugar, organic, and full of probiotics that may help keep your dad's gut health in check. The drinks contain real fruit in a fun way that will refresh your dad, while also cooling him down and giving him just a little bit of that nice buzzed feeling. The unique flavors are something your dad will love. They include things like: chili mango, iced tea lemonade, blood orange mint, acai berry, honey ginger lemon, and more. There is a flavor for everyone with Juneshine. The alcohol content of this drink is 6%, so it comparable to beer but won't leave your dad feeling heavy after a couple of drinks.

APPLE WATCH SERIES 6
Let your dad's inner competitive spirit fly with the gift of an Apple Watch. This allows him to compete against himself, or anyone else who has the watch too. In addition to being a great way for your dad to push himself in his activity, the Apple Watch is a great tool to have when it comes to him monitoring his health. The Series 6 version of the watch allows your dad to measure his blood oxygen level and take an ECG anytime he wants. This information is important, as it can let your dad know how good of a job his body is doing at absorbing oxygen, and how much oxygen is delivered to his body. On top of that, he can keep track of all his fitness metrics with the watch so he can set goals to stay in shape.

EXPED MEGAMAT DUO 10LW+
One of the hardest things about camping is that you don't have the comfort of your own bed. Unless your dad has the right gear, trying to sleep while camping can quickly turn into his worst nightmare. All it takes is a few nights of bad sleep and an aching back to make him realize that he doesn't have what he needs to make camping comfortable. Thankfully, there is something you can do about it. You can gift him this sleeping mat from Exped. It is 10 cm thick and is the closest thing your dad will get to his own bed while out in the wild. We love this bigger-sized one for him so that he can stretch out and enjoy a spacious sleep. The mat provides great support thanks to its high-quality foam insulation and stretch tricot surface.

DEUTER SPEED LITE 20 PACK
Every dad that hikes needs a good day pack to put their snacks, their water, and any other things they may need while speeding down the trails of the great outdoors. This pack from Deuter is super light – it weighs in at just over 1 pound, so your dad won't have any problem carrying this thing around (unless he packs it with lots of gear). It gestures a padded back panel that has an air-mesh lining, which means your dad will be comfortable and will stay as cool as possible while hiking. The hip belt is there for extra support and to take a load off his back if the pack is heavy. The shape of the shoulder harness is ergonomic for extra comfort and air circulation. This bag is also hydration compatible, so he can put his bladder of water in the bag and be able to access the tube without having to take the bag off. Talk about convenience! No dad needs to be stopped on the trail for water when he can drink and walk at the same time.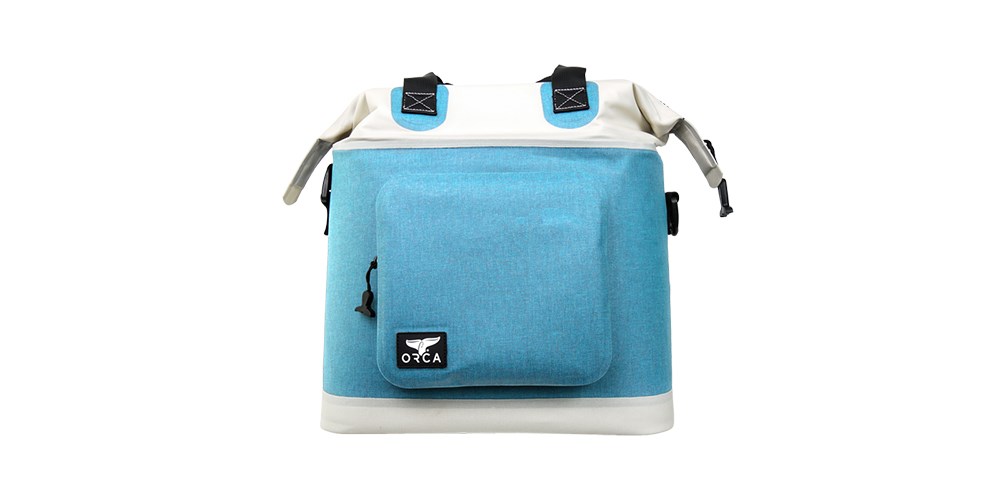 ORCA WALKER COOLER
Help your dad look cool while also keeping his drinks cool by gifting him an ORCA cooler. This soft cooler is perfect for day hikes and short trips, or for storing his drink of choice to indulge in after a day in the sun. These coolers are built to maintain cold temperatures for days at a time (when properly packed with ice) and feature 28mm insulated walls made of Meta-Polymer. We love that the cooler is FDA food-grade, as well as BPA-free and anti-microbial. It can hold up to 20 pounds of ice and will keep that ice for 24 hours. If wine is your dad's drink of choice, then he's in luck – this cooler is the perfect heigh for wine bottles. It also has a front pocket that is water-resistant, so he can store his phone or other accessories in that pocket.

WACAO NANOPRESSO PORTABLE ESPRESSO MAKER
Early mornings are tough. Especially those early mornings camping where the birds wake you up a little bit earlier than you would like. If your dad is an outdoorsman, chances are good he's experienced quite a few mornings like this and knows that these mornings call for some heavy-duty coffee. As much as we love cowboy coffee, ending up with grounds in your cup is less than ideal, especially if you're functioning on few hours of sleep. That's why we love this portable espresso maker from Wacao. This little device will give your dad a nice espresso shot finished with some tasty crema that will have him feeling like he just ordered a shot from his favorite cafe. The design of this means everything is packed into one piece, and that one piece takes up very little space. It is easy to use, and he will get the hang of morning espresso in no time.

MATADOR POCKET BLANKET
Extra blankets when camping are always a good idea. You never know when the night temperatures will drop low and you really start to wish that you had brought more layers, or even better yet, a blanket. This blanket is ideal for your dad to take with him camping because it folds up into a tiny rectangle the size of a pocket (hence, its name). It won't provide the greatest amount of warmth, but every little bit counts. And we love that this doubles as a place to sit if your dad is in the mood for a picnic or a nap while adventuring around. It is big enough to comfortably seat 2-4 people and it both water and puncture-resistant so you will stay dry and not have to worry about the blanket getting ruined.

MOUNTAIN HARDWEAR MEN'S GHOST SHADOW HOODY
If your dad is someone who doesn't let cold weather get in their way of enjoying some time outdoors, then you need to make sure he has a good coat to keep him warm. This one from Mountain Hardwear is a favorite amongst all sorts of outdoor lovers and is a brand that we and millions of other people trust. The coat features a hoody that provides extra warmth and protection from the rain or show, should your dad get caught in a downpour. What put this coat on the list for us, however, is the fact that it is made of recycled materials. Mountain Hardwear used trash to make the synthetic insulation, the fabric, the liner, and more of this coat, so your dad can feel good knowing he's wearing something that is contributing to making this planet a better place, rather than contributing to the addition of even more trash.

NEMO STARGAZE RECLINER LUXURY CHAIR
Every camping aficionado needs a good camping chair, and we think that your dad deserves the best. And that means you need to gift him this luxury reclining chair from NEMO. It is the first-ever swinging and reclining camp chair, which means your dad is about to experience a whole new level of comfort. In the upright position, the chair allows him to swing and relax after a long day in the wild. And when the stars come out, he can lean back in the chair, which will activate the mechanism that automatically reclines and gives him the perfect spot to watch the stars from. The chair works great on all sorts of surfaces (even rocky ones!). On top of that, it also had an adjustable headrest, a cup holder that will keep spills from happening, and a stash pocket for him to keep any goodies in.

NOCS PROVISIONS STANDARD ISSUES 8X25 WATERPROOF BINOCULARS
Help your dad get a good look at the birds and other wildlife while he's camping by getting him this pair of binoculars. These were built not to sit on his shelf at home, but rather to be taken outside into the rugged wild to enjoy. They are weatherproof, so he doesn't need to worry about anything happening to them, even when conditions are rough. The magnification on these is 8x, which is equivalent to a 400 mm lens. If he decides he wants to take these things underwater to see creatures there, these binoculars are safe being submerged for up to 30 minutes. They feature a rubber grip that provides a high level of comfort to your dad while he's peeking through them. They also have nitrogen-filled internal chambers that keep these babies from fogging up when it's rainy or humid outside.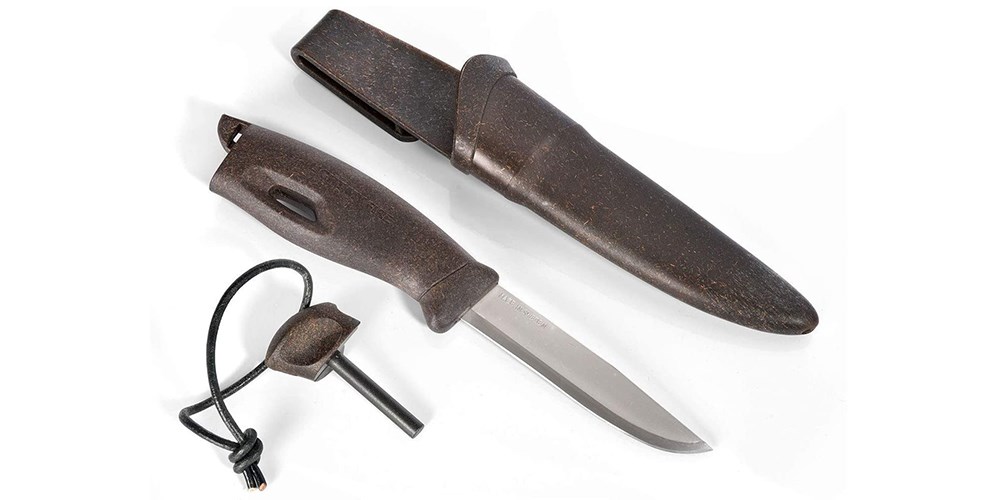 LIGHT MY FIRE SWEDISH FIRE KNIFE
It seems difficult (dare we say, impossible?) to embark on a camping trip and not have a campfire at some point in your trip. We are willing to bet that your dad if he's an outdoorsman, is also a man who loves campfires. If so, we've got just the gift for him: a fire knife. It looks like those Swedes sure do know how to start a fire because they have created a fire knife that will help your dad get the bark he needs to make tinder for an epic fire. At the base of the knife, there is a flint that is safely and securely stored to help your dad get that fire going. The fixed blade is made up of 90% recycled stainless steel, and the sheath it comes in is made of a 100% bio-plastic blend that contains coconut fibers.

HOYLE WATERPROOF CARDS
Let your dad risk it all while playing a round of poker with these waterproof cards. Few things are worse than getting rained on during a card game and not only having the game come to an end, but also getting the cards wet and ruining them. You won't have to worry about any of the above with these cards. Your dad can play through the rain to win that last hand of poker. This deck is not only waterproof but ultra-durable and made of plastic to last longer. They are great to use in games for all ages and are washable too, in case anything gets spilled on them. You would think the plastic cards would be harder to shuffle, but your dad will quickly find out that they are just as easy to shuffle as any other deck of cards.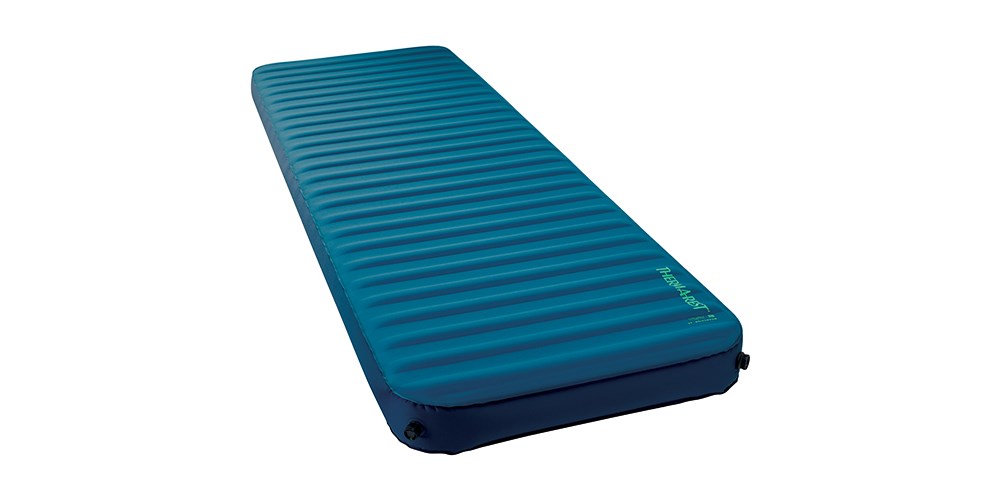 THERM-A-REST 2 X MONDOKING SLEEPING PAD + SYNERGY COUPLER
One of the hardest things about camping is getting a good night's sleep. If your dad is someone who struggles with sleeping in the while, we have the set-up for him. We are talking about two sleeping pads and one sheet that will create the camping bed of his dreams. The Mondoking Sleeping Pad from Therm-a-Rest features 4.25 inches of premium foam for him to count his sheep and fall into a deep sleep. It is self-inflating and features a TwinLock valve that lets the pad inflate three times faster and deflate five times faster than competitors. Get him two of these to make the perfect large bed that can be put together with the Synergy Coupler sheet. This sheet fits snuggly on the two mattresses and has a luxurious feel thanks to the extra soft polyester fabric. It also features perimeter loops that make the sheet work well with Therm-a-Rest quilts and blankets.
Get the mattresses here!
Get the sheet here!

AMERICA THE BEAUTIFUL PASS
If your dad is looking to visit more national parks this year, help him reach his goal by getting him the pass that will grant him access to every national park in the United States: the America the Beautiful Pass. Not only will this pass get him into all national parks without paying an entry fee, but it will also get him into national wildlife refuges, national forests and grasslands, and lands managed by the Bureau of Land Management, Bureau of Reclamation, and the U.S. Army Corps of Engineers for free. The pass will cover entrance fees, standard amenity fees, and day-use fees for your dad and anyone else he's got riding along in his car.

SEA TO SUMMIT AEROS DOWN PILLOW
Help your dad drift off to sleep and into a land of wonderful dreams while he's camping, thanks to this pillow. This isn't just any camping pillow, this is a down pillow that features a premium, down-filled cushion top made from light 10-denier fabric. Now that's a pillow. The pillow is surprisingly light and provides the highest level of support for your dad while he sleeps. It has a mini valve that makes inflation easy as well as deflation and anywhere in between that your dad deems the comfortable amount of air for him to feel comfortable. The pillow comes with a stuff sack that the pillow can be stored in to minimize the amount of space it takes up, and when it comes time to wash it, your dad can easily do so by hand and letting it air dry.

SUUNTO M-9 WRIST COMPASS
Is your dad someone who tends to wander off and get lost, and next thing you know, nobody knows where he is and he can't seem to find his way back? If so, then this wrist compass is the perfect gift for him. It looks just like a watch and can be worn comfortably on his wrist when he heads out for an adventure. The hands-free aspect of this is great, so your dad's hands can do other things, such as carry his binoculars. It features a velcro strap for easy sizing and does not need any sort of battery to work. It's a pretty basic compass, and that's why we love it. There is no reason to get too technical and confuse your dad so he doesn't even know where north is when he's looking right at the compass.
---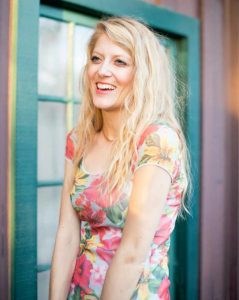 Leslie, a.k.a. Copy Girl, is a copywriter who gets butterflies from telling stories through words.
Her voice comes from a place filled with passion, dreams, and lots of sugar. "Cake over steak" is her go-to motto.
With over 10 years of experience in crafting words, and years of embarking on travels that have taken this Montana girl to some incredible places, Leslie love the adventures of both body and mind her writing takes her on.
Everywhere she goes, she takes this advice with her:
"Hold on to your divine blush, your innate rosy magic, or end up brown." – Tom Robbins, Jitterbug Perfume
To see what Leslie's up to in the writing world, visit her website here.
---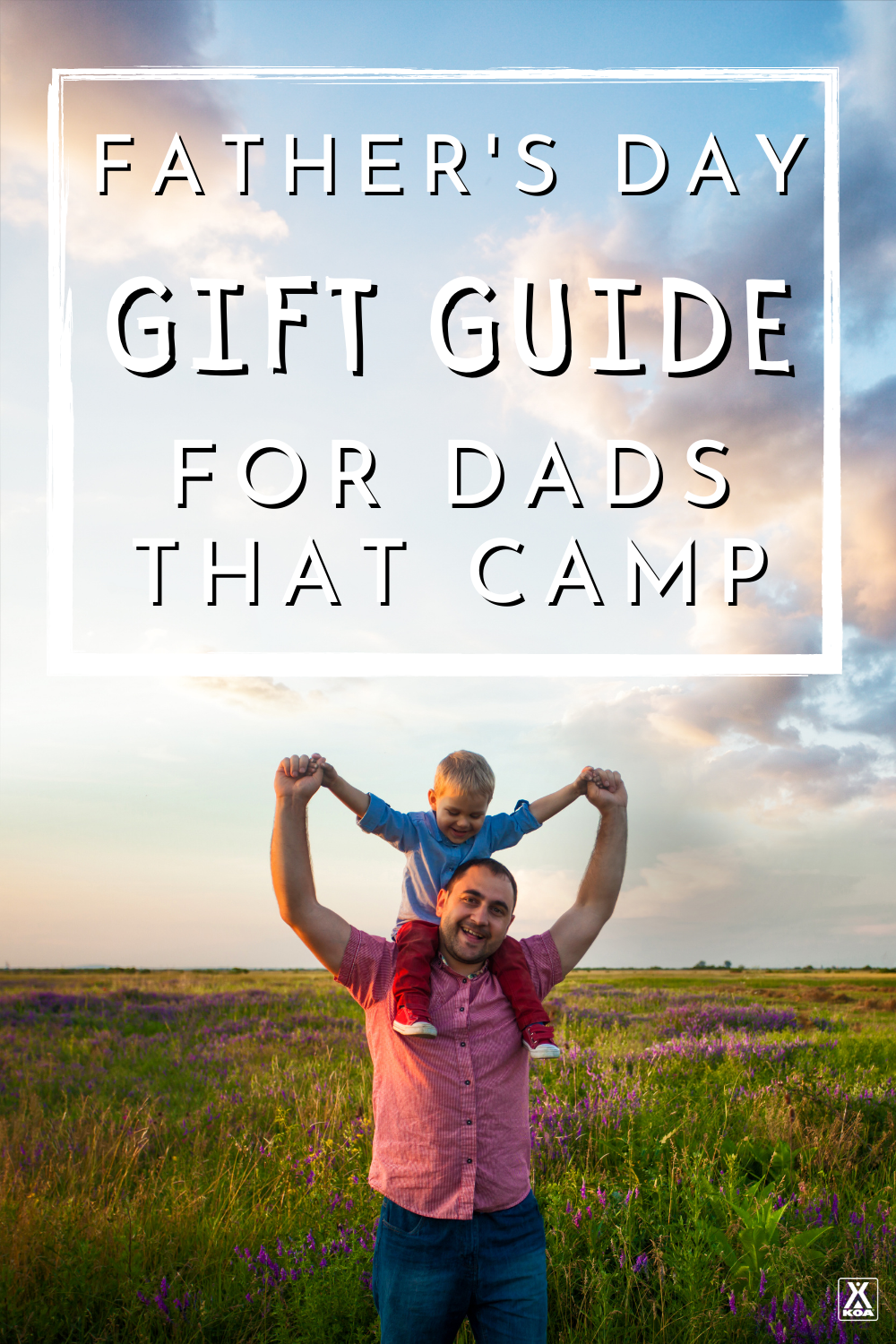 Kampgrounds of America, Inc is a participant in the Amazon Services LLC Associates Program, and affiliate advertising program. Some links may be affiliate links and Kampgrounds of America, Inc may get paid if you buy something or take an action after clicking one of these links.
Prices are accurate at time of publishing. Note that are subject to change at the discretion of Amazon or their marketplace sellers.