Learn more about the Tennessee KOA that's turning 50 this year
Turning the big 5-0 is a pretty big deal for anyone – even a campground! That half-century mark is exactly what Pigeon Forge / Gatlinburg KOA Holiday is celebrating this year. Located in the scenic Great Smoky Mountains, the family owned campground was the first KOA east of the Mississippi when it officially opened for camping in 1966. While they can't claim to be the only eastern KOA anymore, 50 years marks a new claim to fame.
"To be the oldest family-run KOA in the nation is pretty awesome," says Heather Kelch. "I wish my Dad was here to see it. He would be very happy, the way it's grown and that we are still at it."
LaVerne and Glayds Kelch found themselves in the camping business after a 1964 Alaskan road trip introduced them to a man named Dave Drum in Billings, Montana. Dave had started a campground concept in Big Sky Country and he was expanding.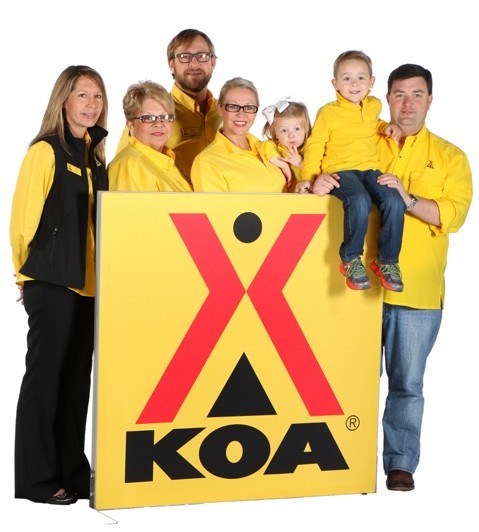 So the Kelch family , who loved fishing, the outdoors and especially the Smoky Mountains, opened a campground in Pigeon Forge, Tennessee. And when we say "family," we mean it! Since purchasing the original property in 1965, three generations of the Kelch family have made their mark on the campground. In fact, Eric, who currently operates the campground with his wife Leslie, and his sister Heather even grew up on the campground.
"I had new friends all the time and returning friends each year," says Eric as he recalls his childhood at the Pigeon Forge / Gatlinburg KOA Holiday. "There was always someone to play with. I'd have my local school friends over here because we had a pool and playground and summer activities—and of course we had the river to play in."
Sounds pretty awesome, right? Now at the helm of the family business, Eric has made it a point to keep those sorts of memories alive for guests new and old. With 50 years of happy campers, it's pretty apparent the Kelches have been doing a good job by listening to their campers and keeping their needs forefront as they grow what started as a few sites on 10 acres.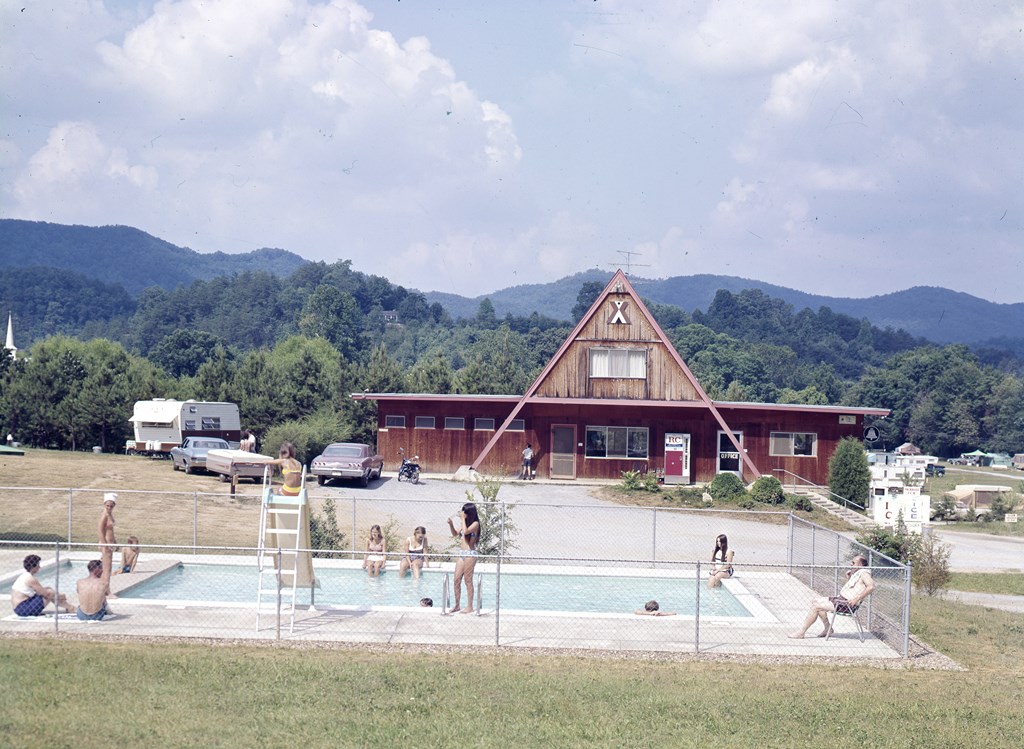 In the last 18 months alone the Kelches have added and/or developed:
Nine additional acres of camping and recreation
Doubled their popular Deluxe Cabin accommodations
Completely renovated their cozy Camping Cabins to include flat screens and other amenities
An interactive gem mine and jumping pillow
A quaint café lovingly-named "Sweet Momma's Café"
That last addition is a tribute to Eric's mother who picked up the nickname Sweet Momma from a former campground employee.
"There is a gentleman from France who started working with us years ago," Eric says. "He'd been in New York City and then came to Pigeon Forge. He'd never even seen a lawnmower. Mom and Heather taught him about tools, and he became our maintenance supervisor. He started calling Mom 'Sweet Momma' and when we were coming up with names for the café, we knew what it needed to be."
It's safe to say that what started as a family business 50 years ago is still very much the same thing today. While the rates have changed (just $3 a night in 1966!), the care for campers from near and far certainly hasn't. Behind Pigeon Forge / Gatlinburg KOA Holiday Yellow Sign they're certainly doing something right.
Reserve your spot at this historic KOA today! Or find a great KOA campground near you perfect for own family memories.