You've just purchased your new motorhome, fifth wheel or travel trailer and are ready to drive it off the lot.
Now what?
How do you turn one of these things around? How do you back up a 32-foot fifth wheel? What's it like to tow a travel trailer on the road? How will your Class A motorhome maneuver through a city or on the highway?
Owning an RV is much more enjoyable when you truly understand the ins and outs of its systems and how to best travel in it. One way to help you do this is to take an RV course from a local instructor.
Most RV dealerships offer a pre-delivery inspection (PDI) and walk through to familiarize a buyer with their new RV.
"Our PDI makes sure the safety side of the RV is reviewed. If there's propane or gasoline if it's motorized, that there are no water leaks in the coach, everything from tire pressure up to tongue weight," said Jon Delarosa, service manager at Courtesy RV Center in Klamath Falls, Ore.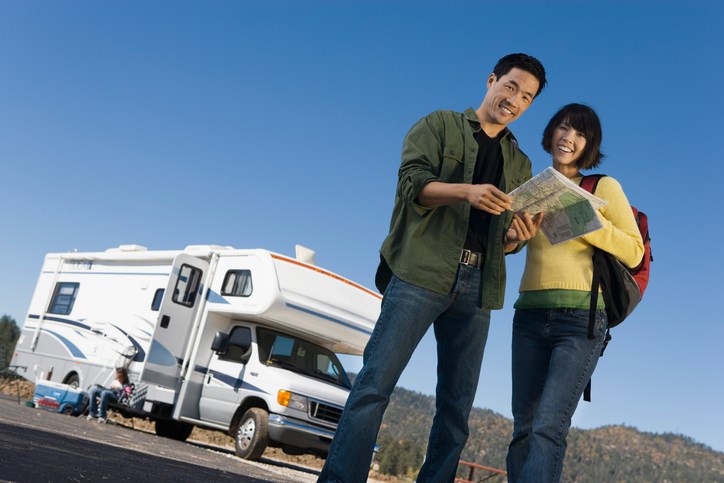 The walk through is like a get-to-know each other event for the customer and their RV.
"In a walk through we show them how everything works. Technology has really come a long ways and some RVs have remotes for their slideouts, stabilizers, awning and lights. It's really neat. We show them all of that, going room by room and asking if they have any questions along the way."
This is a great start for a new RV buyer to begin to feel comfortable with their RV.
But how about out on the open road? Too often new RV owners find themselves with financial loss or injury because of their unfamiliarity with operating their RV.
"So many times a customer is given the keys and told 'see ya later,' before the ink is even dry on the check. That's a scary proposition for some folks," said Jeff Gaston, director of training for My RV School. "We offer confidence and give people the ability, through training, to go out and operate their RV safely."
There are many resources available at reasonable rates for new RV owners to get a hands on lesson in operating their new RV. Many places coach you in your own RV. Some even take you to a local campground where they help instruct you in safely pulling your rig into a campsite.
My RV School is located in Riverview, Fla., where they offer one-on-one, behind he wheel instruction for RV owners. Whether motorized or towable, they coach you in your own RV on an hourly basis. A one hour hands on driving lesson is $160, a two hour hands on driving lesson is $260 and a three hour hands on driving lesson is $360.
"We do hands on training and custom tailor that training to the individual. It's not a one size fits all training plan," Gaston said. "The biggest thing we find customers want us to teach them is how to back up. People are comfortable driving down the road but backing it up and parking it, we call that portion marriage counseling. A lot of times that's the most stressful part of the trip."
They offer services such as: weighing your RV, safe operation behind the wheel and on the road, hitching and unhitching of trailers/tow car, proper turning techniques, backing into a campsite, towing a trailer or car, setting up and tearing down at a campsite, tire safety, RV care, RV maintenance, proper holding tank maintenance and how to use the equipment in the RV. They also offer specialized training to meet any needs.
"A lot of times we see that whatever bad habits a person has driving a vehicle they transfer over to driving their RV. So it's very beneficial for even a seasoned veteran to take a refresher course."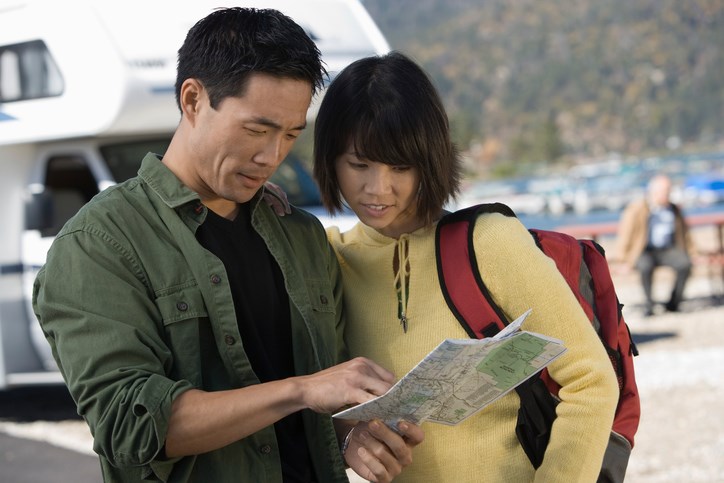 Places such as My RV School often offer training at major rallies or shows, where out-of-state customers who want coaching can receive it. Some schools even offer travel to out of state for training at an additional cost. For more information, visit www.myrvschool.com.
At RV Driving School their professional instructors develop training courses across the country near recommended RV parks that provide the ideal setting to best teach needed skills in those traffic conditions. You schedule a lesson by visiting their website at www.rvschool.com/school-locations/ and click on an area to view that instructors availability and type of RV they coach.
Another benefit of taking this course is that some insurance companies will even offer a discount if you present them with a certificate of completion.
"Not only is it important to learn how to properly operate your RV, but it's important to get it weighed and make sure the tires are properly inflated as well," Gaston said. "If you don't get your training from us, get some from somewhere. Our training is cheaper than an insurance deductible."
If you can't find the time or resources to travel to a hands on class, there are other options to learn safe driving techniques such as RV driver DVD and downloads from places like RV Education 101. Mark and Dawn Polk have been educating RVers since 1999 with RV Education 101. For more information, visit their website at www.rveducation101.com.
A little education can go a long way to ensure a safe and successful journey in your new RV. Safe travels!
---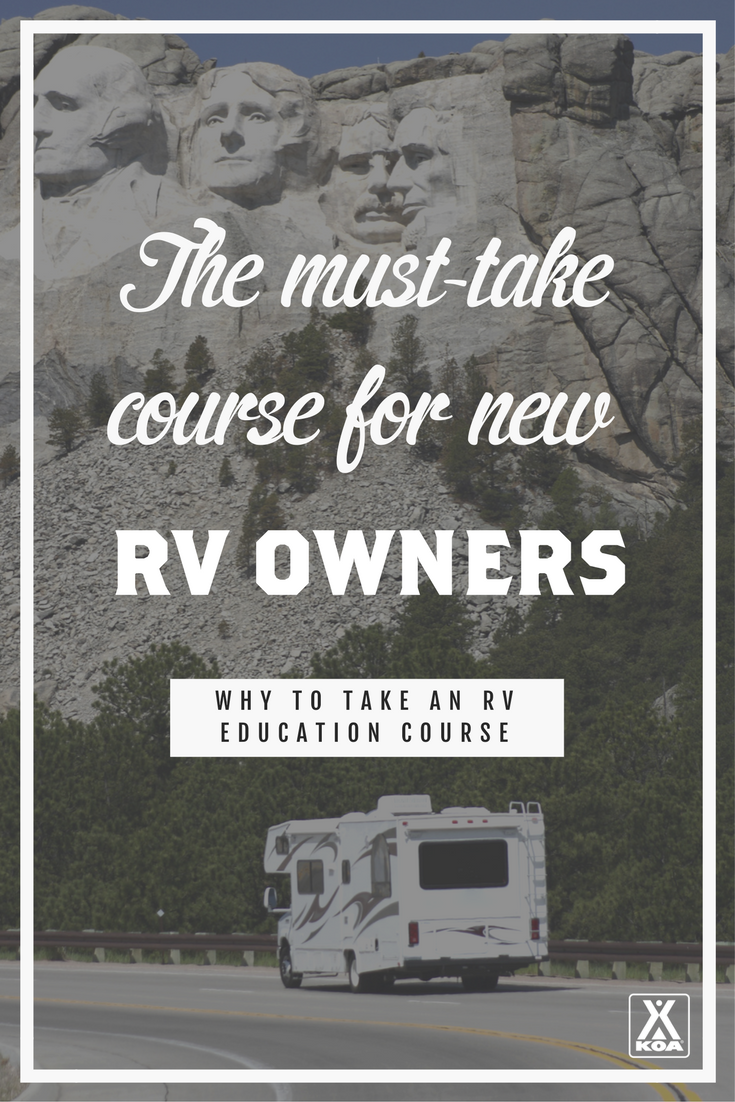 Save