How to Teach Your Child to Live Sustainably
Protecting the environment is vital to ensuring future generations can experience and enjoy the same beauty of nature. Practicing sustainability is one way people can start being kinder to the environment. While you can implement sustainable practices at any age, starting young is an excellent way to ensure sustainability becomes second nature for the next generation.
Learn how to teach sustainability to your kids in a fun and easy way to help them prioritize sustainable living as they grow older.
Why Teaching Sustainability Matters
Keeping the Earth healthy, safe and beautiful allows people from future generations to enjoy it for years to come. Adults already know the impact our lives have on the environment and that change is essential, but kids usually need to learn about it from family or school. You can teach your kids about sustainability to give them a head start on doing their part in protecting nature.
Teaching sustainability to kids helps prepare them for the future. They will grow up with an eco-conscious mindset and already have established environmentally friendly habits because you fostered teaching them about sustainability early. They will carry the knowledge they learned as they get older, likely continuing to practice eco-friendly activities.
What Is Sustainability for Kids?
When teaching sustainability to kids, ensure they learn about the term in an easy way. A simple sustainability definition for kids includes how people can make small daily changes to help keep the environment healthy and safe. You can teach your children how the actions you take to be more sustainable in your everyday life helps protect wildlife, plants and other natural resources for a long time.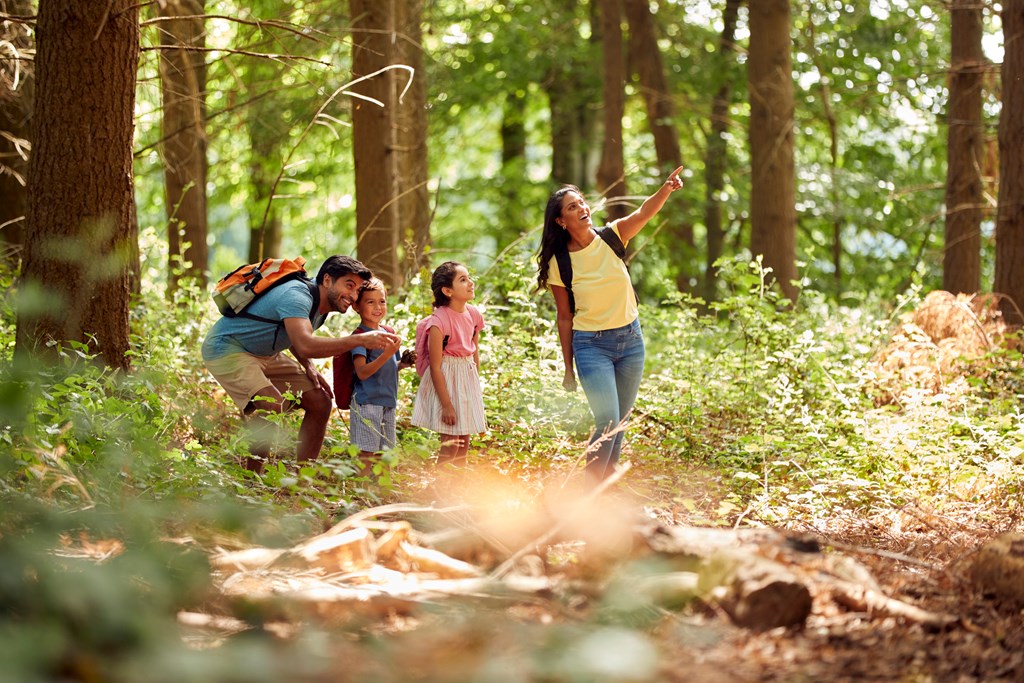 10 Fun Sustainability Activities for Kids
While sustainability is a robust concept, teaching it is easier than you think. Here are some exciting hands-on sustainability activities you could use to teach about sustainability and encourage sustainable living for children.
1. Teach About Reducing, Reusing and Recycling
One of the first concepts of sustainability to teach kids is the three R's of helping the planet: reduce, reuse and recycle. The three R's can help children learn the basics of sustainability every day. Create projects or implement new family practices to show your kids how to reduce, reuse and recycle.
2. Grow Your Own Food in a Garden
Sustainability is about the small changes people can make to impact the Earth positively. A fun activity that leads to bountiful results is starting a garden at home. Teach your kids how your family provides for itself by growing your own vegetables.
3. Create a Compost Bin
Instead of throwing all your food scraps away, you could add them to compost to make rich soil for your garden. Composting is an excellent way to prevent food waste from entering landfills. It is also an excellent hands-on science activity for kids and helps teach them about the benefits composting can provide for the environment.
4. Repurpose and Upcycle Objects for Crafts
Put your reduce, reuse and recycle lesson into action while crafting. To make innovative crafts, you could use everyday objects like empty:
Milk jugs
Tissue boxes
Glass jars
Paper towel rolls
Most things have another life when you reuse or repurpose them for something else.
5. Visit a Recycling Center
Take a trip to a recycling center to show kids what happens to the materials they recycle at home. They can learn about the recycling process and see how each recyclable material gets sorted, cleaned and prepared for transportation to another facility they will repurpose the items.
6. Take a Camping Trip for a Vacation
Whether your family likes to get away for the weekend or go on a week-long summer trip, camping is an excellent and sustainable choice. Spending time in nature with limited use of a vehicle lessens the emissions going into the air. Camping also opens the doors for people to practice sustainability.
Your family can continue implementing the three R's and other sustainable practices while camping. Stay at a campground like Kampgrounds of America when you want a safe place to camp that also honors the environment.
7. Go on Nature Walks and Hikes
Kids can also learn about sustainability while going on nature walks and hikes. As they see the beautiful views around them, they will understand the value of protecting the environment. You could take advantage of your walks and hikes by talking about how our actions affect nature and what steps we can take to reduce the impact.
8. Turn Picking up Litter Into a Game
Littering is harmful to the environment. Whenever you see litter, it is best to pick it up to dispose of it properly, if possible. While out shopping or during nature walks, take a bag with you to gather any litter you see. You could turn the activity into a game with your kids to see who can collect the most litter.
9. Read About Environmental Sustainability Together
Do you and your kids read before bed? Choose age-appropriate books that focus on protecting the environment and the effects of climate change. Reading helps children build their vocabulary and learn lessons. There are many children's books that help teach about sustainability, so you could start instilling its importance while helping your kids learn to read.
10. Volunteer for Eco-Friendly Activities
A wonderful way to show your kids the importance of sustainability is by volunteering for environmentally impactful activities with them. You could go to beach cleanups, help plant trees or work with animal rescues. Many of these are kid-friendly activities, so your children can participate and see how rewarding it is to take care of the environment and wildlife.
Teach Sustainability While Camping at KOA
Implementing environmental sustainability activities into your child's routine can help them develop an appreciation and awareness for maintaining nature's beauty. Show your kids how they can practice their new sustainability knowledge outside the house by camping at KOA.
You and your family will love spending time surrounded by fresh air while going eco-friendly camping. Get ready for your trip by finding a KOA near you!
---
About the Author: Kampgrounds of America
Kampgrounds of America is the largest system of open-to-the-public campgrounds in the world, with over 500 locations across the United States and Canada. Founded in Billings, MT in 1962, KOA's family of campground brands – KOA Journey, KOA Holiday and KOA Resort – today serve more than a million camping families each year. KOA is dedicated to "connecting people to the outdoors and each other" by providing people with a variety of camping experiences and the information they need to make the most of their camping trip. Read more of their camping and travel resources by visiting KOA.com/blog.