Camping seems to be more popular than ever. It feels like a safe way to travel, see the outdoors, and get outside of your home where we have all been spending way too much time over the last year.
And the numbers prove this to be true. In the 2021 North American Camping Report, there are some stats about camping that will blow your mind. This annual research initiative dove into the trends in camping, and the main takeaway is that camping is really trending.
In fact, we set records in 2020. The number of households that identify as campers but don't necessarily camp every year grew by 3.9 million households. That is massive growth over one year. The total number of camper households in 2020 was 94.5 million and in the United States, 10.1 million households camped for the first time.
We love seeing seasoned campers come back to enjoy more time in nature and we also love to see new campers getting out there to experience the fun and excitement that is the great outdoors.
However, with this many people exploring Mother Nature, we must do our best to protect her. 94.5 million households is a lot of people, and that number of people has the potential to damage nature. That's why it is so important to leave your campsite and all of the outdoors better than when you found it.
Sustainable camping is the only way to ensure that our nature stays strong and stays in good enough shape for us to enjoy, for our kids to enjoy, and for generations to come to enjoy.
And, you may be surprised to find that it doesn't take much effort on your part to make your camping sustainable and to keep the environment happy and healthy.
So, before you head out on your next camping trip, check out these easy ways to be a responsible camper that has the lowest possible impact on the environment.
7 Sustainable Camping Practices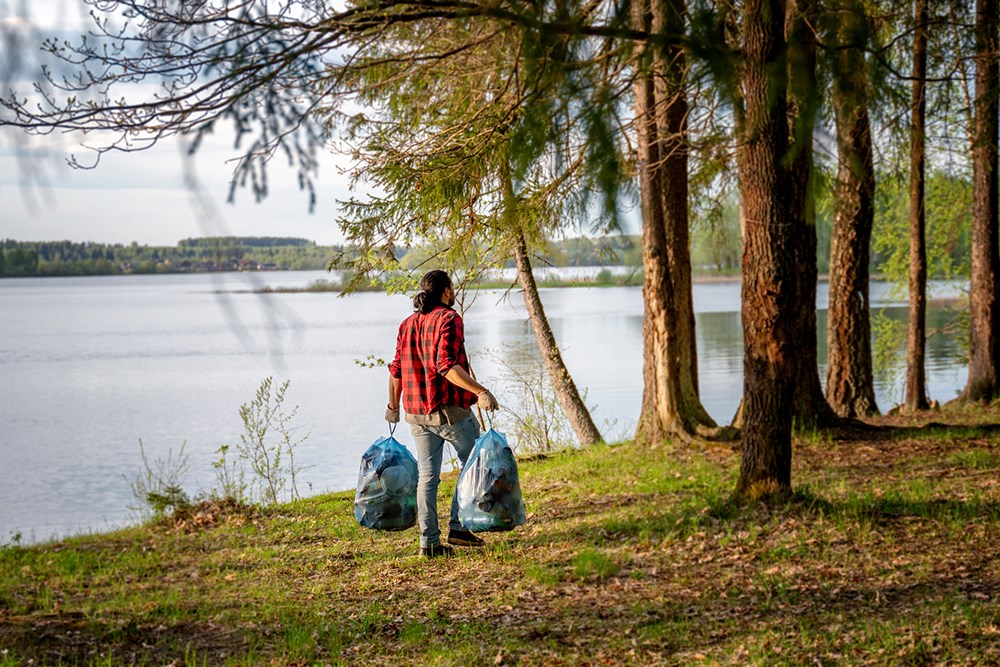 1. Leave No Trace
If you've ever camped before, you've likely heard of the "leave no trace" concept. It is what many people recognize as the most important rule of camping. And it essentially means that you leave no trace behind after you finish camping.
In fact, in an ideal world, you would leave your campsite even better than you found it. This could mean something as simple as picking up garbage that previous campers left behind.
Leaving no trace looks like not moving any natural items that you find in your adventures and ensuring that you do not introduce any sort of invasive species to a new location. Don't mess with Mother Nature and she will be here for us to enjoy for much longer.
A way to look at it is that you are a guest of nature when you travel to the great outdoors. And, as a guest, you wouldn't trash the house of the person hosting you, would you? So treat nature the same.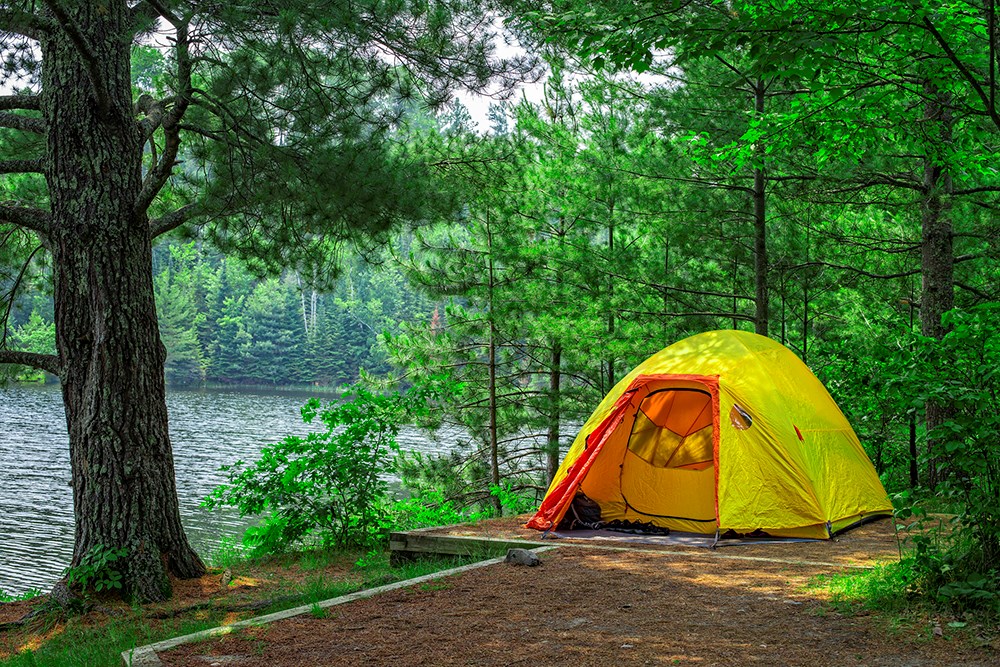 2. Location, Location, Location
As much as we love a major road trip that takes us to places far from home, those are the type of trips that should be done once in a while, and not on a regular basis.
By choosing to camp at locations that are closer to home, you are able to help the environment by using fewer fossil fuels, which in turn reduces your carbon footprint. This is also a great reason to explore what's right in your backyard.
I know that over the last year I have experienced some of the best camping of my life in places just a couple of hours from home. You may be surprised at what you find!
On top of that, the less time you spend driving, the more time you have to relax and soak in the beauty of nature. If you're limited to camping on the weekends due to work, there are likely options for a great KOA campsite nearby.
Also, be sure that when you camp you only camp in designated areas. Though it sounds like a lot of fun to go off the beaten path and camp where others haven't camped before, you're actually causing a great deal of harm to nature by doing so. Designated campgrounds in national parks, state parks, protected areas, and KOA campgrounds were chosen for specific reasons, largely due to the safety of the campers as well as the safety of the environment.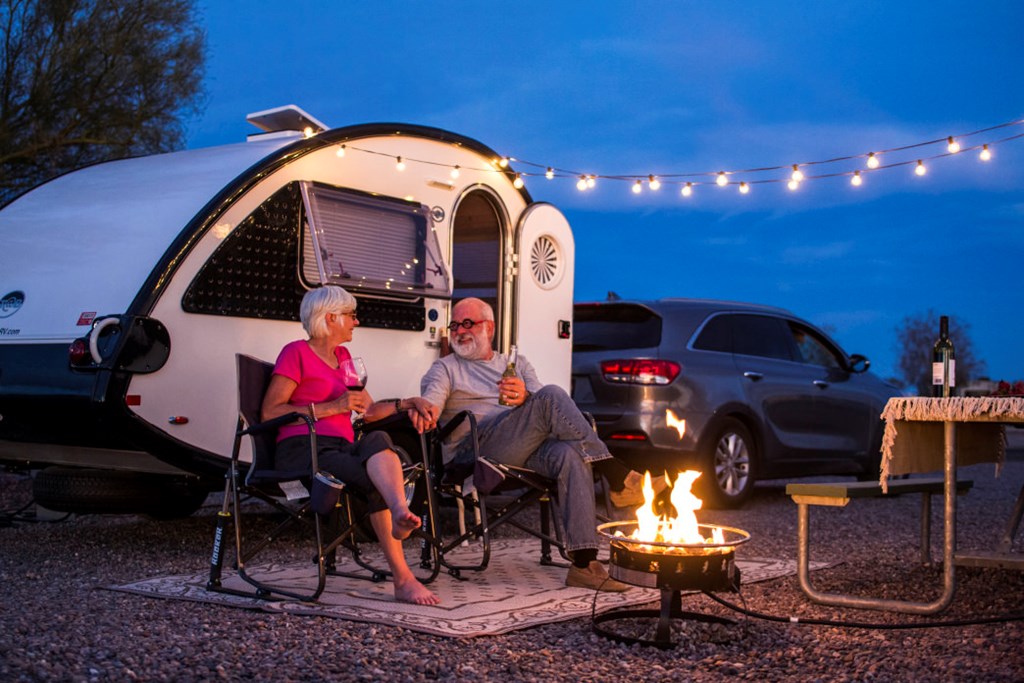 3. Aim For As Little Waste as Possible
As much as we would love for camping to be zero waste, that is a nearly impossible feat, so instead, we will settle for camping with as little waste as possible.
A great way to do this is to divide up your garbage into three separate piles:
One of the best ways to reduce the amount of trash you create while camping is to make as much of your own food as possible. Things like protein bars and other snack bars are great for on-the-go when you're hiking or when you don't have time to cook a full meal, but they do create a lot of garbage.
Instead, strive to plan out your meals ahead of time as best as you can, so you only bring what you need. This keeps you from coming out of camping with a lot of waste, or with lots of plastic wrappers.
Since you will likely need some sort of packaging to carry your food in, opt for reusable packaging. Think about getting bags that are alternatives to Ziplocks so that you can use them over and over again. Beeswax wraps are a great addition to your camping kitchen tools as well since they can be reused too.
Water bottles are where it is really key to minimize waste. Instead of choosing single-use plastic water bottles, spend a bit more money on a reusable water bottle that will last you for many, many camping trips and will come in handy while you're at home too. Stainless steel bottles are great for keeping your water cold and your coffee hot, so consider getting one of those. This is not only a better option for nature, but a cheaper option for you in the long-run.
Another underrated area where you can minimize waste is batteries. Batteries are necessary for a lot of different things while camping. Flashlights, headlamps, and more. So, instead of using disposable batteries, get yourself some rechargeable ones that will keep your camping gear going for days and will help the environment.
If you really want to level up from this, take a look at getting portable solar chargers that require nothing more than the power of the sun to work.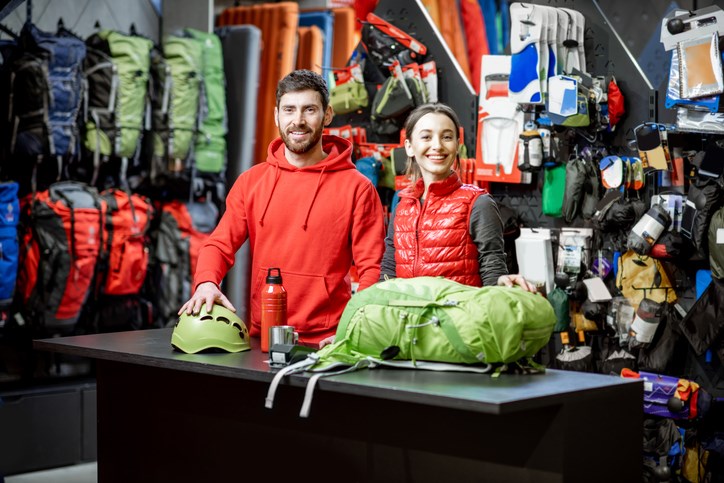 4. Rent or Borrow Gear
Camping gear is no joke. One of the things that often deters some people from camping is the investment in gear it takes. It's a different form of travel that requires you to find a smaller, easier way to bring the conveniences of home out in nature. From a tent to a stove to a special towel and everything in between, camping can require a lot of gear that has the potential to get quite expensive.
So, if you are someone who is just getting into camping or are someone who doesn't camp very often, rather than spend the money and create potential waste when you decide to leave the gear sitting in your garage 98% of the year, rent or borrow gear.
There are some great options out there for renting camping gear, or you can reach out to friends who camp to see if they have some of what you need for your outdoor adventures. Borrowing or getting old gear from friends and family makes camping a more affordable thing and also makes it more eco-friendly.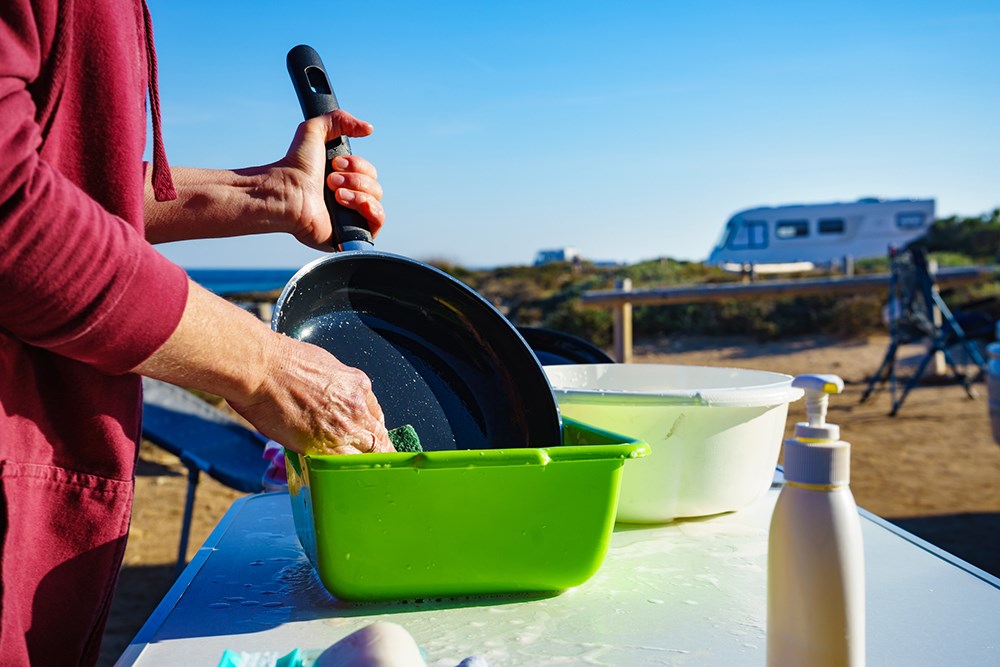 5. Opt for Biodegradable Products
Chances are good you've been hearing and reading the recent concerns about how specific sunscreens are causing a lot of damage to oceans, lakes, and rivers. Make sure you're not part of the problem. You can do this by choosing to get biodegradable sunscreen. Other sunscreens not only have chemicals in them that may be sketchy for you to use, but they also have chemicals in them that can affect bodies of water.
Some of these sunscreens can take years to break down. And guess what? They aren't just bad for bodies of water but also for dry land.
To combat these problems, ensure that you use only biodegradable sunscreen as well as biodegradable soap, toothpaste, and bug repellent. Non-biodegradable version of all these things can cause damage to Mother Nature so be gentle and opt for products that won't harm her, or you.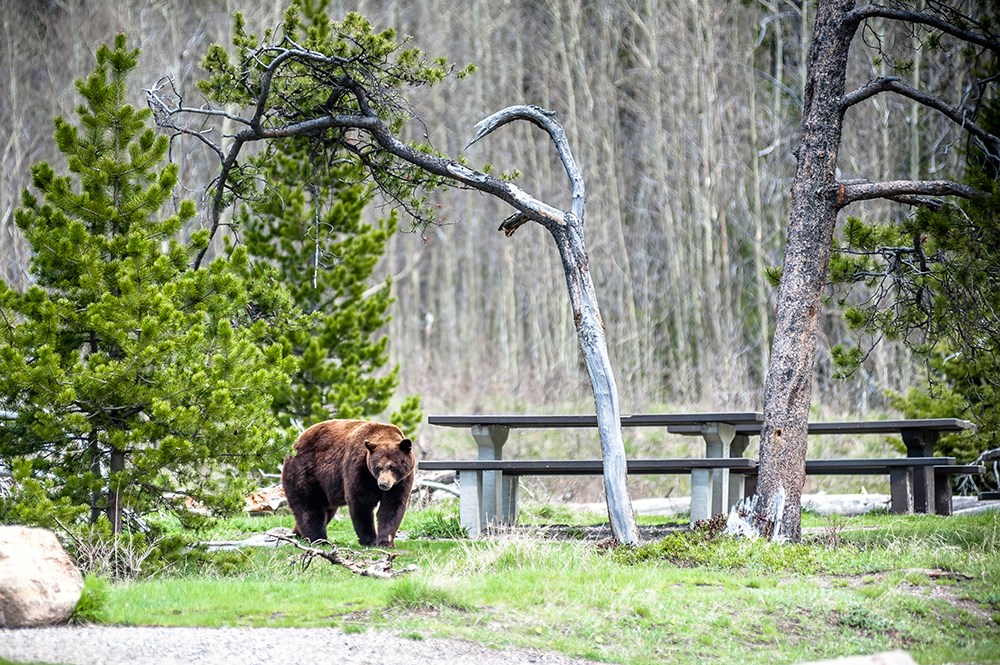 6. Protect Wildlife
We are guessing you've seen viral videos of people messing with wildlife, including the recent one of a couple putting a wild baby bison in the back of their car, which later led to the bison's death.
This is one of the worst things that you can do. Like nature, wildlife is there for you to enjoy, not to meddle in. By touching wild animals or feeding wild animals, you mess with the natural balance of their ecosystem, which is life-threatening for them, and potentially you.
Even if you aren't touching or feeding them, you don't want to be interacting with them. This can lead to issues with the animals becoming too comfortable and too trusting of humans, or, on the other hand, can lead to the animals becoming more aggressive.
In short, don't mess with the wildlife.
In addition to leaving them alone, you need to ensure that you keep your food out of reach. Here are some quick tips on how to take care of food at your camp to keep it free and clear of potential animal interception:
Don't leave any food scraps on the ground
Use bear-resistant containers
Store your trash, food, and cooler in your car or in a park bear locker
If you don't have anywhere separate to store your food and trash, then use a tree and a rope to hoist your goods at least 10-15 feet above the ground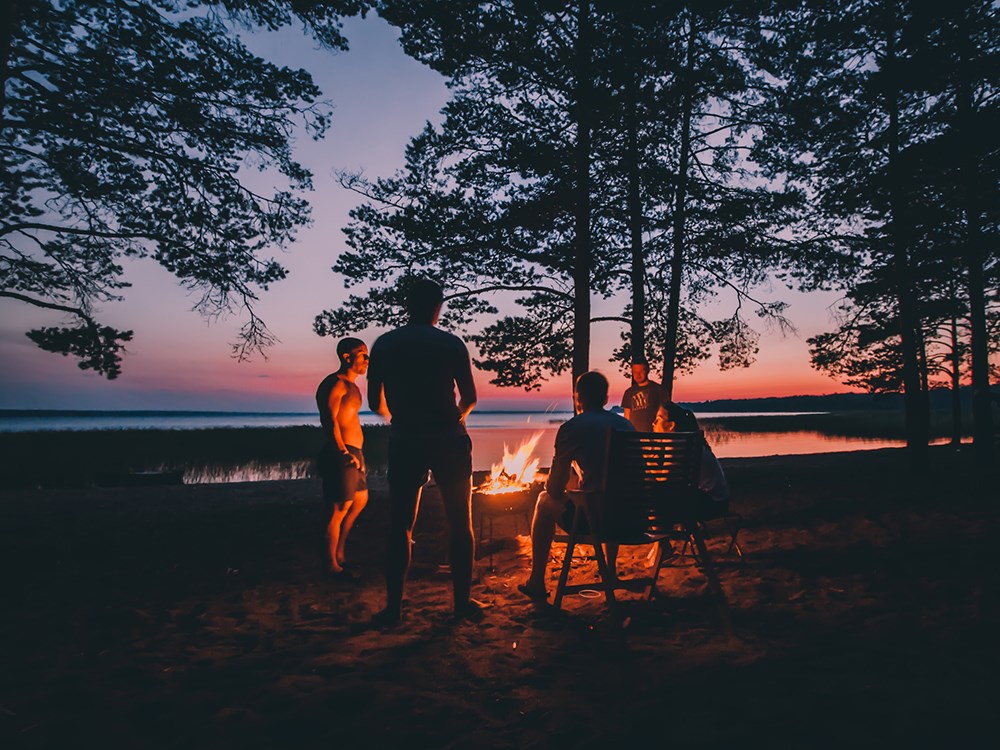 7. Be Responsible About Fires
Fire danger is no joke, especially in the western United States. When the warmer months hit, it seems that the fires explode and this entire part of the country is engulfed in flames.
Thus, it is very important for you to always practice fire safety when camping.
The first thing you need to do is read about the fire rules and restrictions in the area where you're heading to camp. Some campsites don't allow fires during certain times of the year, so make sure you pay attention to those restrictions.
If building a fire is allowed where you're camping, then keep your fire to designated fire areas. Don't just start a fire wherever you feel like it.
When choosing the firewood for your campfire, it is best to opt for wood that came from near your campsite (ideally with 50 miles of it). This helps to make sure that no invasive species exist on the wood that may cause damage to nature where you are visiting.
And how you got about putting out the fire is important too. When you feel like the night is starting to wind down, begin to extinguish the fire. This is something you should consider doing 45 minutes before going to bed.
Why?
Because you want to wait that length of time to make sure that the first is completely out and cold. To start this process, dump water on the fire, give the ashes a little stir, add more water and wait.
Those are the major ways to make camping sustainable and safe for everyone involved. Here are some other things you can do to make your camping eco-friendly.
Use public bathrooms when possible
Dispose of human waste the right way
Bury your human waste
Drive at a steady speed to use less gas
Be considerate of other campers
A lot of sustainable camping is just about using common sense. If it seems like you shouldn't do it, then don't do it. If it has even the slightest potential to cause any harm to nature or wildlife, then it's an automatic "no."
By following these simple guidelines, you can enjoy your camping guilt-free and know that you are helping to preserve the beauty of nature for years to come.
---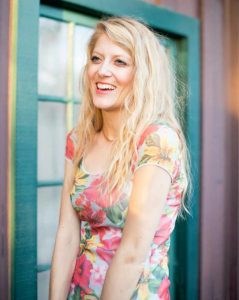 Leslie is a travel writer, copywriter, and web designer who gets butterflies from telling stories through words and visuals.
Her voice comes from a place filled with passion, dreams, and lots of sugar. "Cake over steak" is her go-to motto.
With over 10 years of experience in crafting words, and years of embarking on travels that have taken this Montana girl to some incredible places, Leslie loves the adventures of both body and mind her writing takes her on.
To see what Leslie's up to in the writing and design world, visit her website here.
---