Starting a travel blog can be easier than you think! Follow these tips and you'll be taking off in no time.
We've all dreamt of travel the world. Nowadays it's more do-able than ever before. I mean, you can book a campsite on your phone for tomorrow with a couple of clicks. The world really is your oyster.
During your internet travels, you may have come across a travel blog. Maybe it even inspired you to travel in the first place? However, now is the time to start your own. Not sure how? Don't worry, today we're sharing everything you need to know to create your own successful travel blog.
Choose Your Name
The first thing you'll want to do is to pick your website's name. You'll want to pick something that best describes you as a traveler and will match the style of your blog. Likewise, you'll want to pick something that's easy to remember and is available to be your URL name. Keeping this in mind, make sure to choose something that's not only memorable, but web browser friendly and easy to quickly type in a search bar.
Creating Your Blog
Now you'll need actually to create the blog itself. You can do this easily using website services such as Bluehost or HostGator. Simply sign up, look for the package that best suits you and purchase it. Please note, for this tutorial; you're going to want to pick the option that sets up WordPress for you automatically. You'll also be able to buy and link your URL using these services.
Using WordPress
Now that you're all set up, it's time to start building your blog. The first thing you'll want to do is pick a theme. This can be any theme you like and will suit your style. For some ideas, simply search 'travel blog WordPress theme' and you'll get thousands of results back.
Once your theme is installed, you'll need to create the pages of your blog. There is a ton of website tutorials out there that will show you how to do just this in the exact style that you want.
Start Writing Content
Once your blog is all set up, it's time to start writing the content and blogs that your readers and followers will want to read. If you're already on the road, you could start by creating pages for the first part of your trip. If you haven't started, you could start writing your planning stages.
You really get creative freedom with this part of the travel blog, and you're free to write about whatever you want to write about, just be sure that you experiment with finding out exactly what works for you.
Use Online Tools
Starting a successful travel blog is a time-consuming task. Even after it's set up, you still have to post content for your readers and followers continuously. To help save you time while maintaining quality, here's a list of tools that can help.
The grammar of your web pages and your needs to be spot on. This will help to increase the readability of your blog. Use this grammar writing guide website to ensure your grammar is perfect.
Before you upload any of your work, it's essential that you proofread to ensure accuracy.  This can be incredibly time-consuming. Instead, upload your work here to have it read over by a professional writer.
Whether you're creating your website copy or your blog content, check here first to make sure that you're using the right structure for the content that you're writing.
Editing your content, especially your blog posts is also an essential part of blogging. To have your content edited by a professional writer, head over to the Paper Fellows Community.
When writing your blogs, you want to be sure that you're writing directly to the point and not 'babbling on'. Use this free online tool to track your word count in real time.
If you're looking to improve your writing skills in the long term, head over to this website for some professional writing tutoring with an expert writer.
When adding references, quotes and citations to your content, do so using this free online tool which will help them look professional while being formatted correctly.
Enjoy Yourself
As a final note, just have fun. The whole point of traveling is so you can get out there and see the world so don't get stressed out if you miss a post here and there because you're busy. Just enjoy this potentially once in a lifetime experience.
---
Mary Walton is an editor at Dissertation Help service, there she helps PhD students with thesis editing and proofreading. She also helps people write appealing cover letters at Reliable Resume Service. Mary loves working with students, that's why she started working at OXEssays, educational portal.
---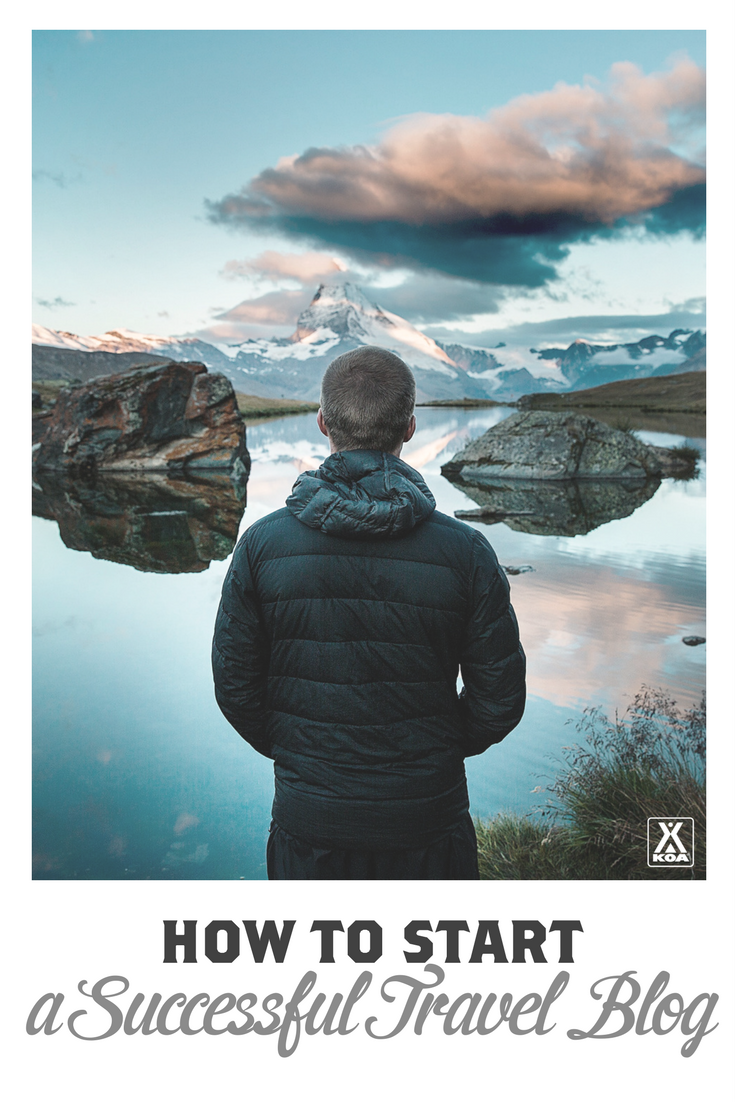 Save