Who needs the hassle of selecting airline flights, waiting in security, choosing a rental car and checking into a hotel room? When you have an RV, you can just pick up and go anywhere you want. The popularity of RV's is on the rise. More than just a vehicle, they have become a lifestyle, offering the freedom and flexibility to roam across America to any destination whenever you are ready to go.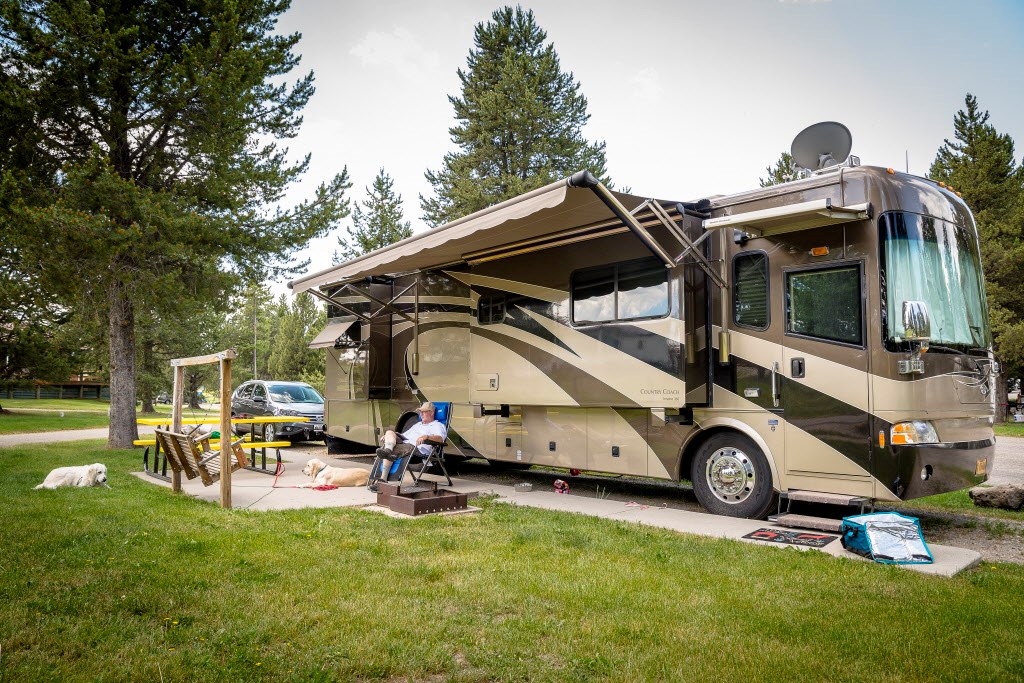 As your home away from home, RV's are an excellent way to spend time with family and friends, visit great destinations and connect with a growing legion of other RV enthusiasts. According to the Recreational Vehicle Industry Association's June 2015 survey of manufacturers, the RV market continued to track upward in the first half of 2015 with total RV wholesale shipments reaching 202,653 units through June, an increase of 5.5% over the 192,065 units shipped during the same time frame in 2014.
---
The rise in RV popularity can be attributed to factors such as affordability compared to other forms of vacation travel and access to a growing number of new RV resorts and parks that offer upscale amenities such as tennis courts, golf courses and high-end health spas. RV manufacturers have also done a good job to create vehicles catered to people in every stage of their lives. From temporary living quarters to travel, recreation and camping, there is an RV to suit nearly every taste and budget.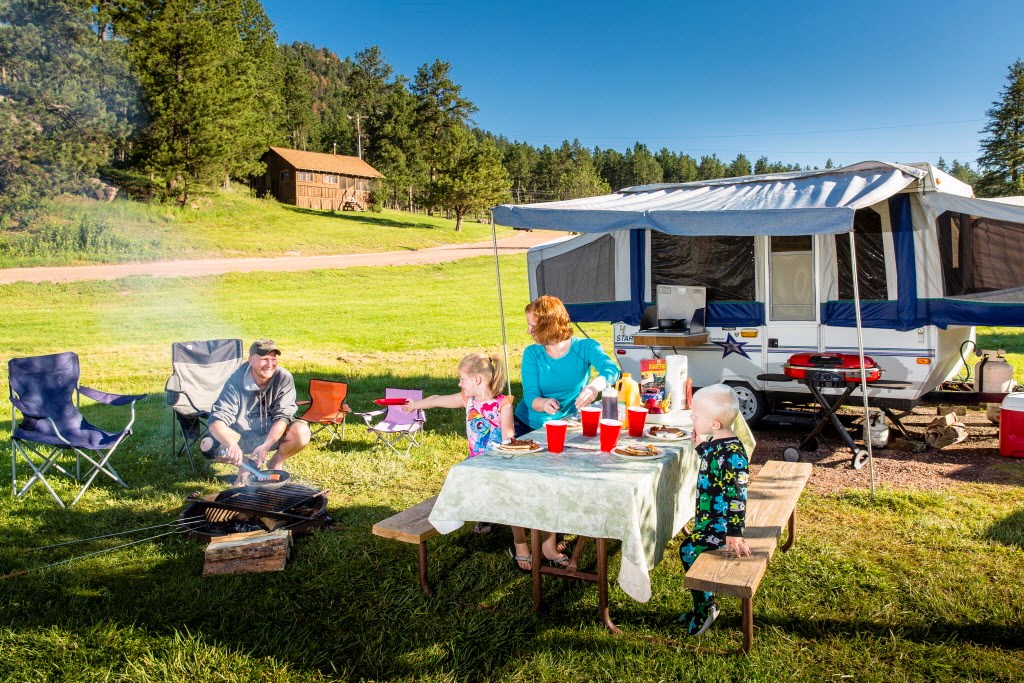 Owning an RV is an investment that comes with an abundance of rewards. As with any investment, there are precautionary measures for protecting yourself from a financial pitfall. With millions of drivers on the nation's roadways, the potential for an accident is always a present reminder of the risks involved. So anyone venturing out in their home away from home will need to have some RV insurance.
Insuring an RV is one of the most important precursors to getting out on the open road. RV owners should take the time to fully understand what's on the surface of their policies and coverages. But RV insurance doesn't come in a one-size-fits-all package. There are different types of RV insurance coverage options and plans available to help you steer clear of bumps in the road.
---
Types of Coverages
Total Loss Replacement – This coverage provides you with a new, comparably-equipped RV if your RV is totaled within its first four model years. When the RV is in the fifth through seventh model years, the settlement is the higher of the actual cash value at the time of loss or the original documented purchase price. After the seventh model year, the settlement is on an actual cash value basis
Replacement Cost Personal Effects – Unlike an auto policy where you are only covered for a limited amount of contents in a vehicle, this coverage pays for the replacement of your personal items in your RV that resulted from a covered loss. $1,000 or $5,000 of Replacement Cost Personal Effects coverage is automatically included at no additional cost with Comprehensive and Collision coverage depending upon the state in which the RV is rated.
Collision Coverage – Collision coverage is typically sold with a deductible of $250 to $1,000 and pays for damage to your RV resulting from a collision with another RV, car, or object on the road.
Comprehensive coverage – This coverage insures an RV for non-accident damages that include fire, theft and weather related incidents.
Full-timer liability – Similar to homeowner's insurance, this policy offers liability coverage when the RV is parked and is used as a residence. This coverage also includes $50,000 for emergency medical expenses for others injured in or around your RV.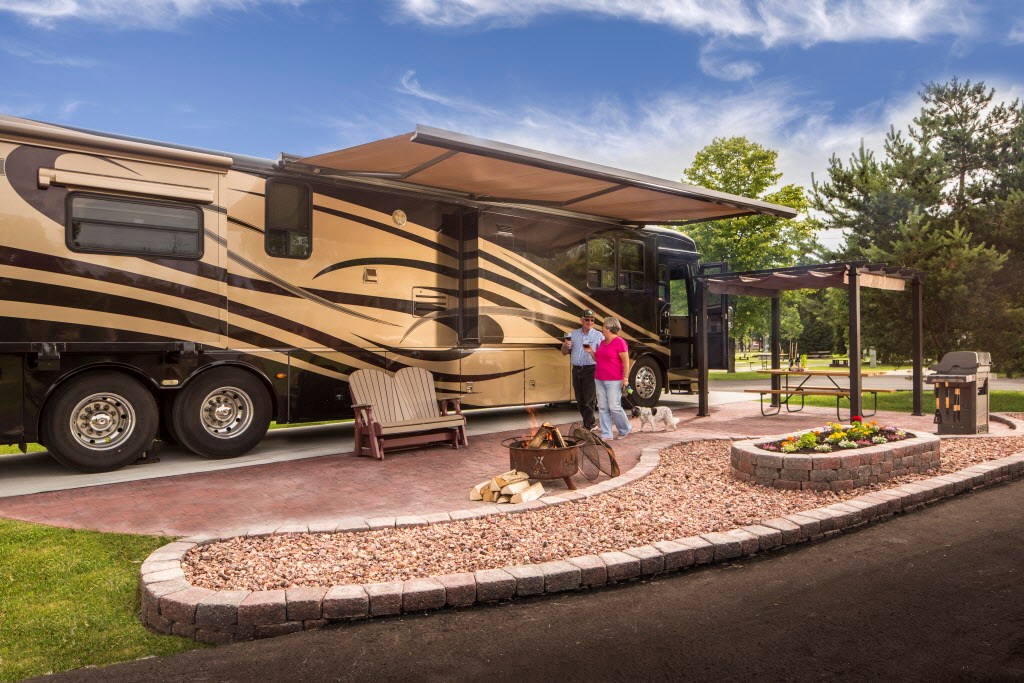 Campsite liability – This coverage is similar to full-timer liability but designed for short-term vacationers.
Vacation Liability – This coverage pays for bodily injury and property damage losses that occur at your vacation site. $10,000 of Vacation Liability coverage is automatically included at no additional cost with Comprehensive and Collision coverage.
Emergency Expense Coverage – This coverage pays your expenses for hotels and transportation related to living outside the RV while it is being repaired due to a covered loss. $1,000 of Emergency Expense coverage is automatically included at no additional cost with Comprehensive and Collision coverage.
Special Windshield Deductible – covers windshield repair and up to $50 for RV windshield replacement.
Keep in mind that insurance rates for RV's depend on a number of factors and variables that may include:
– Your driving record.
– The model, type and age of your RV.
– RV Usage: Vacation or primary residence.
– Where your RV is stored.