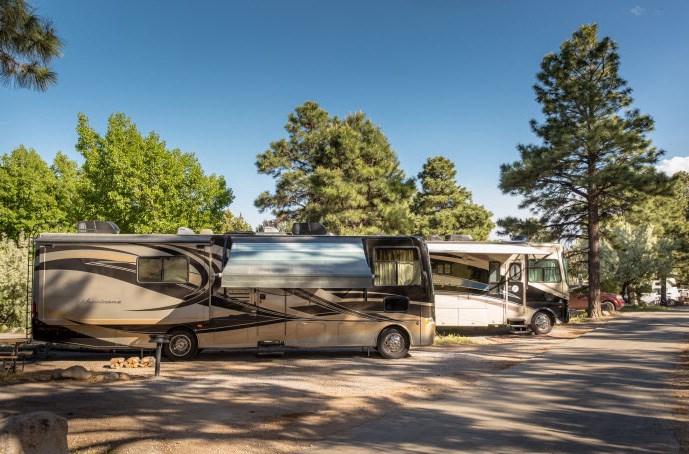 Unsure about the different classes of RVs? Our quick guide is the perfect recreational vehicle reference.
If you're new to the world of recreational vehicles, you may not yet know the difference between a diesel pusher and a fifth wheel. Not to worry: We've got the details for you in a quick guide you can reference as you shop for your first RV. Looking for more? Hop over to our extended guide to learn everything you need to know.
Before we give you the rundown on RV classes, let's take a minute to cover basic vocabulary. A 'trailer' is anything towed by another vehicle. (There are two different kinds, more about that below.) A 'motorhome' is a self-propelled RV. Got that? Good! Let's keep going with our guide to RV classes.
Motorhome Classes
Class A Motorhomes are the big daddies of recreational vehicles, built on heavy-duty frames like those of busses or commercial trucks. Here are the Class A basics:

They come with either a gas or diesel engine, with the 'diesel pusher' being the most popular model.
Diesel pusher motorhomes have a rear engine and can be up to 45 feet long.
As you begin looking for a Class A motorhome to buy or rent, you'll find that these diesel-driven giants are the most luxurious.
The diesel engine also offers the best fuel economy.
Class A motorhomes normally feature a separate bedroom area, two or more slide-outs and at least one other space where couches fold out for sleeping.
They're the RV of choice among those who plan to live in, or spend a lot of time traveling in, their motorhomes.
Many Class A motorhome owners also tow a smaller vehicle for traveling outside the campground.
---
Class B Motorhomes are the smallest of motorhomes, commonly known as 'van conversions.' Here's what to know about Class B motorhomes:

They're built on a van chassis and they're no more difficult to drive and park than a regular full-size van.
A Class B RV will normally have a small kitchen, a small 'wet bath' with a tiny sink and the toilet inside the shower, and a fold-down couch for sleeping.
They get the best gas mileage of all motorhomes.
---
Class C Motorhomes are in between a Class A 'bus style' RV and a van conversion.

In a Class C motorhome, you'll see a decent-sized kitchen, a separate dining space and a three-quarter bath with shower.
A popular configuration includes a rear bedroom, over-cab bunk and two twin beds in the converted dinette and living area.
In some models, there's even an area in the rear for hauling ATVs, motorcycles and other recreational equipment.
It's common to see a Class C motorhome hauling a towed vehicle behind, to be detached and used for local travel.
---
Trailer Classes
As we mentioned above, towable trailers come in two forms. Here are the differences to know.
Fifth Wheel Trailers are those that overlap the bed of the truck towing them and are connected by a kingpin on the front of the trailer that fits into the 'fifth wheel,' or yoke, installed over the truck's rear axle. Here are more details on what makes the fifth wheel trailer unique:

Fifth wheels are usually more expensive than bumper pull trailers of the same length, but are also taller inside and have more amenities such as a 'step-up' bedroom and bath at the front.
The overlap of trailer and truck make the fifth wheel trailer more stable while towing, have a tighter turning radius and have less combined length than a bumper pull trailer of the same size (they both can be as long as 40 feet).
To tow a fifth wheel trailer, you'll need a truck that can accommodate the fifth wheel assembly (normally an 8-foot bed to allow for full pivot while turning) and one that is also rated with enough towing capacity for your trailer (this is non-negotiable on either fifth wheels or bumper pulls—to overload your tow vehicle is inviting disaster).
---
Bumper Pull Travel Trailers connect, as the name suggests, to your tow vehicle's bumper by a tow hitch. Here are other important features:

The trailer's interior will be on one level rather than having 'step-up' areas.
The longer bumper pull trailers can be trickier to tow than a fifth wheel because of trailer sway.
A bumper pull trailer will generally be less expensive than a fifth wheel.
You'll have less storage and overall interior space than in a fifth wheel of the same length.
Whether you decide to go all in and camp in style in a luxury Class A motorhome or enjoy the nimble convenience of a travel trailer, camping in an RV is an experience unlike any other. Use this handy guide to help steer you to the right size and configuration RV for your travel needs.
Ready to take the leap into a new rig? KOA Value Kard Rewards members have direct access to low interest rates and a hassle-free loan approval through partner Essex Credit. Value Kard benefits include a reduced processing fee, no application fee and up to $400 in free camping at KOA. Learn more!
---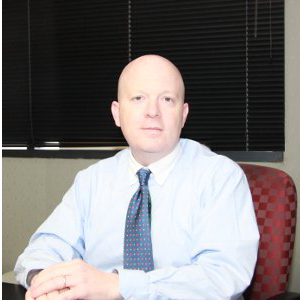 Joe Laing is the Marketing Director for El Monte RV, a nationwide RV rental company. Joe has been on the road working within the travel industry for over 20 years, and greatly enjoys exploring the outdoors. Joe has been camping across the United States, from coast-to-coast, and makes a point to stop at national landmarks along the way. He is also actively involved in numerous campground associations, including RVIA's Go RV-ing committee, as well as travel industry associations.
---
Save
Save