Top Restaurant Picks for Foodies in Arizona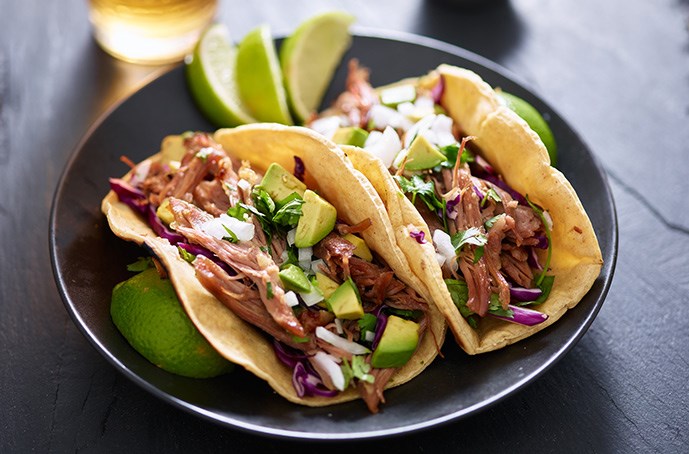 Making a trip to Arizona? You'll want to try the menus at these local restaurants.
Home to the only saguaro cacti in the world, the one and only Grand Canyon, 120-degree summer temperatures, some of the most beautiful stars you'll ever see, and so much more, Arizona has a number of marvels that make it a fabulous place to spend some time.
And lately, Arizona has joined the ranks of other top-notch foodie destinations. The Grand Canyon State has really taken its food up quite a few notches, and is proudly home to numerous nationally-recognized eateries.
If you're planning a trip down to the southwestern desert, or are a foodie in search of your next big trip, then read on for our roundup of the top dining establishments in the lovely Arizona.
---

Coppa Cafe | Flagstaff
It's quite a surprise to find such a stellar French restaurant in the northern ski town of Arizona, but that is exactly what we discovered in Coppa Cafe.
The husband and wife team behind this restaurant met in culinary school in Italy, and made their dreams a reality when they opened Coppa Caffe back in 2011.
Herbs and vegetables for this restaurant's dishes come right out of the garden that sits behind the kitchen, and other ingredients they don't grow themselves, the owners gather from local forests and other local vendors.
When entering Coppa, you'll feel as if you've stepped inside a home straight out of the dreamy French countryside. But the food is anything but country-style.
Saturday and Sunday's brunch is an event not to be missed, and dinner will leave you feeling full and fancy.
KOA Menu Favorite: Clay Baked Duck Egg
For more information, please visit http://www.coppacafe.net/.
KOAs Nearby
---

Station 66 Italian Bistro | Williams
On your way up to or back from the Grand Canyon, you'll want to be sure to stop by Station 66 Italian Bistro in little Williams, AZ.
Wood-fired pizzas are the specialty here, and you won't be disappointed.
The decor of Station 66 aptly matches its name — vintage gas pumps and light fixtures set the tone of this fabulous place.
If you're there at the right time, you'll also get to enjoy live music on the sidewalk as well as the rooftop.
Local beer and wine share the spotlight at Station 66, as the owners also run the local favorite Grand Canyon Winery.
KOA Menu Favorite: The Salumeria
For more information, please visit https://www.facebook.com/Station66ItalianBistro/.
KOAs Nearby
Grand Canyon / Williams KOA Journey
Williams / Exit 167 / Circle Pines KOA Holiday
---

Painted Desert Diner | Petrified Forest National Park
If we are being honest, the restaurant pickings are slim out here in the Eastern part of Arizona. Because the Petrified Forest National Park is a must-see while visiting, you are going to need some grub to keep you going.
While the local reservation's navajo tacos and fry bread are an obvious "yes," if you're looking for somewhere to sit down and eat, you'll want to try the Painted Desert Diner.
Here you'll love chomping down on a good ol' fashioned burger and fries, or you may be feeling adventurous and wanting to try one of the other more locally-inspired menu options.
Because your appetite will likely be big after wandering around the Petrified Forest all day, you may want to sample a few different items.
KOA Menu Favorite: Lamb Stew and Green Chili Cheeseburger
For more information, please visit http://petrifiedforesttrading.com/painted-desert-oasis/.
KOAs Nearby
Holbrook / Petrified Forest KOA Journey
---

La Grande Orange | Phoenix
This place is all about the flavor, sans the guilt.
And from the moment you walk through the doors, you're going to love it. The positive vibe here pours out from every nook and cranny, along with the scents of wonderful food being cooking, and wonderful treats being baked.
Head to the restaurant part of La Grande Orange (LGO, to locals) for the best pizza in Phoenix, or hop on over to the cafe/grocery/shop area to grab something to go.
Post-meal, you have right at your fingertips some of the best cupcakes, cookies, and other baked goods (go for the giant sea salt chocolate chip cookie), as well as local gelato.
If you're in a hurry, LGO also offers up some wonderful grab-n-go items that all taste super fresh and are packed full of guilt-free nutrients.
It will be hard to leave empty handed thanks to LGO's cute shop filled with candles, books, cards, and other homeware items that give your space that little something special.
KOA Menu Favorite: Gluten-free Gladiator Pizza (even if you're not gluten-intolerant, this crust is amazing!) and the Shredded Kale & Quinoa Salad
For more information, please visit http://www.lagrandeorangepizzeria.com/.
KOAs Nearby
Mesa / Apache Junction KOA Journey
---

The Stand | Phoenix
If you're looking for a drive-thru that will put all other drive-thrus to shame, don't worry — we've found it for you, at The Stand.
The hormone-free beef at this local burger stand is so fresh and local that it never hits a freezer. We know not many fast food joints can say the same! And don't even get us started on their milkshakes.
The menu is short and simple here: burgers, fries, milkshakes, lemonade, and soda. And that's it.
But you won't feel like you're robbed of options when you take your first bite into a Stand burger. These burgers are magnificent, and fulfill all your hamburger dreams.
So magnificent, in fact, that the drive-thru recently decided to open up a sit-down restaurant in Scottsdale, called The Grand Stand. Be sure to check that location out when you've got a bit more time, as they've also got tacos, hot dogs, some of the tastiest guac, mexican street corn and so much more.
KOA Menu Favorite: The Standard burger with Roasted Jalapeno Peppers, an order of Fries (with the sauce), and a Salted Dulce de Leche milkshake.
For more information, please visit https://www.thestandbnt.com/.
KOAs Nearby
Mesa / Apache Junction KOA Journey
---

El Charro Cafe | Tucson
Open since 1922 (yes, you read that right), El Charro Cafe has been dubbed the oldest operating family restaurant in the entire United States.
If that's not reason enough alone to check it out and see how one family has, through the years and generations, managed to keep a restaurant open for nearly 100 years, then you'll be happy to hear that their food is downright delicious.
Known for their enormous chimichangas, El Charro has plenty of other fabulous menu options that you know are guaranteed to be the authentic Mexican fare that seems so hard to chase down.
We won't deny that this place is going to throw you off of any healthy eating schedule you're on, but it is 100% worth it.
KOA Menu Favorite: El Charro Carne Seca Platter
For more information, please visit http://www.elcharrocafe.com/.
KOAs Nearby
---

El Guero Canelo | Tucson
In case you didn't know it, Sonoran hot dogs are a thing. A big thing. And if you're curious what a Sonoran hot dog is, then you'll find your answer at El Guero Canelo.
(We'll spill the beans here a bit — it is a hot dog wrapped with bacon and topped with pinto beans, onions, mustard, tomatoes, jalapeno sauce, and a bit of mayonnaise, all plunked into a Mexican bolillo roll.)
What once was a small hot dog stand has evolved into a bigger space (multiple, actually!) that serves as a hotspot where locals and travelers in Tucson can get their fill of authentic Mexican food.
Though the speciality here is the hot dogs, there are plenty of other items on the menu worth trying, such as the Very Mucho Burro.
KOA Menu Favorite: Sonoran Style Hot Dog with a side of Guacamole & Chips
For more information, please visit http://www.elguerocanelo.com/.
KOAs Nearby
---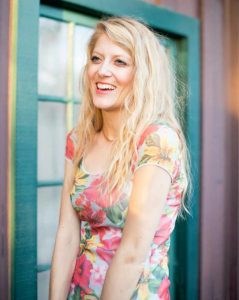 Leslie, a.k.a. Copy Girl, is a copywriter who gets butterflies from telling stories through words.
Her voice comes from a place filled with passion, dreams, and lots of sugar. "Cake over steak" is her go-to motto.
With over 10 years of experience in crafting words, and years of embarking on travels that have taken this Montana girl to some incredible places, Leslie love the adventures of both body and mind her writing takes her on.
Everywhere she goes, she takes this advice with her:
"Hold on to your divine blush, your innate rosy magic, or end up brown." – Tom Robbins, Jitterbug Perfume
To see what Leslie's up to in the writing world, visit her website here.
---