For a national park as popular as Yellowstone, which sees more than four million annual visitors, timing is everything. And by that, I mean it's best avoided in the peak summer months if at all possible. Then there's the fact that winter is so extreme that the park essentially transforms into a barren Game of Thrones backdrop. Which leaves us with fall and spring, the former of which is truly prime time. Here are 8 reasons why, along with some tips for how to maximize your time at America's first national park.
1. The Crowds Aren't Bad
More than half of Yellowstone's total annual visitors make the trek here in the summer months, especially July and August. Not only are the trails frequently populated, but traffic jams on roadways are an all-too-common event, making travel a headache. After a few days of this, the crowds get old. Come mid- to late-September, visitation drops off and trails and roads become much more manageable. You'll quickly discover that literally everything is easier, from finding parking spaces to getting a table at on-site restaurants, to snagging campsites (before they close for the season).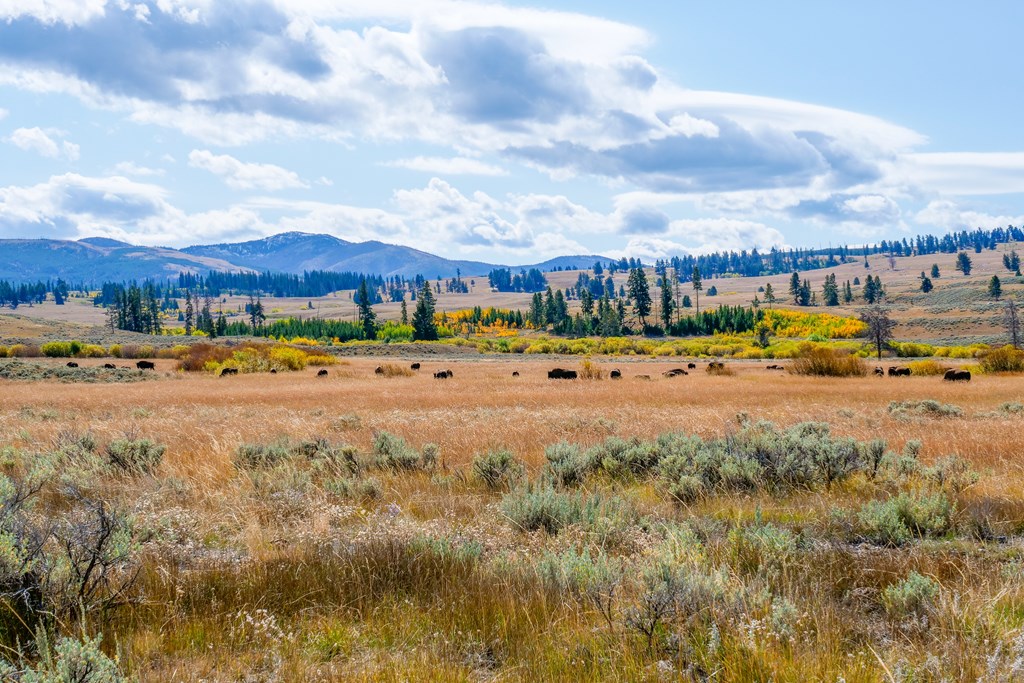 2.Wildlife Viewing is Excellent
With fewer cars and people to crowd the roads and trails, the potential for seeing animals gets even greater. This includes bears in September, as they make their way to lower elevations to start hibernating. This is the time of year you're most likely to see them on the sides of the roads, from the safety and comfort of your car. This is followed by the annual elk rut in October, best seen in places like Grant Village area and Mammoth Hot Springs; bighorn sheep in November; and wolves in the Lamar Valley.
3. And So Are the Mosquitos
Another summertime species known to cause plenty of annoyance is the mosquito, which dissipates in September. And as the weather cools even more, the bugs are basically nonexistent for the rest of the year. For anyone who has visited in the summer and burned through multiple bottles of bug spray, a fall visit would be a welcome reprieve, and makes hiking and geyser-watching that much more pleasant.
4. Be Mindful of Road Closures
Winter is an extended season in Yellowstone, and a majority of fall is basically just a time period for the park to prepare for the coming cold. One big signifier of this road closures, which start to happen throughout the park in October. This is also the month when weather can start to inhibit travel and cause temporary closures to certain routes, trails, and visitor services. Check Yellowstone's website and/or social media for the most up-to-date road stats before making plans. Especially since the park is so massive and it takes hours to drive from point A to point B, it would not be fun to drive all the way to your intended destination only to find the end of the route is closed. The only road that's open to regular vehicle traffic year round is the one between Mammoth Hot Springs and the northeast entrance.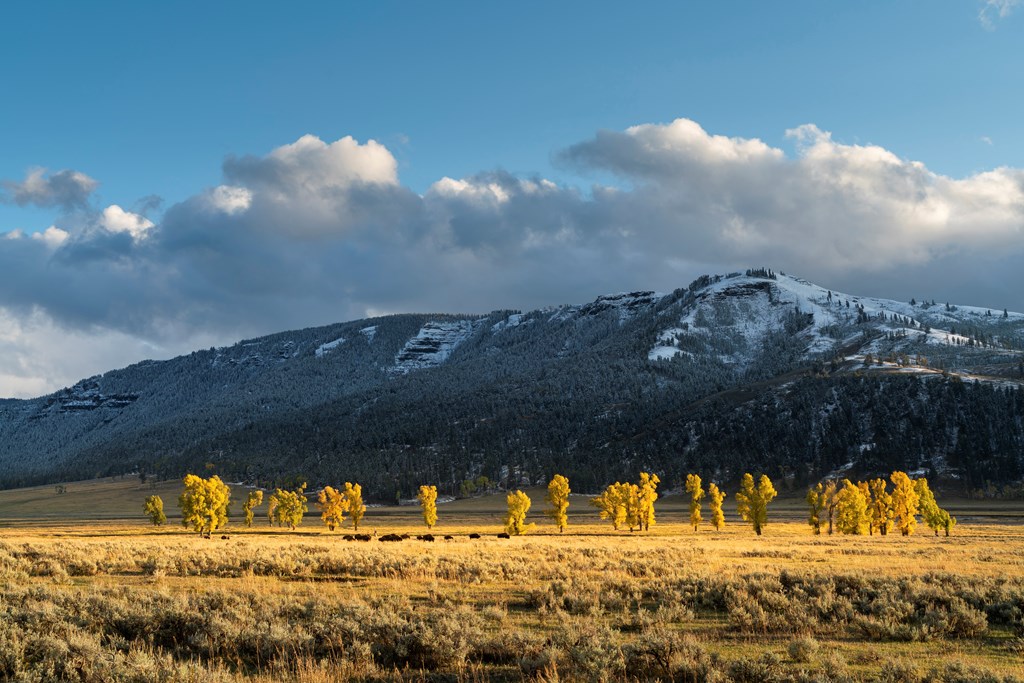 5. Foliage Puts on a Colorful Show
This isn't New England, but fall foliage is still iconic and vibrant here in Yellowstone, as evidenced by the luminous forests below the 7,000-foot elevation level. September and October bring the brightest leaves, best seen on hikes and drives through areas like the Lamar Valley, Hayden Valley, and Mammoth Hot Springs. There's something truly special about meadows, rivers, and thermal features backlit by tints of orange, red, and yellow.
6. Start a Snowy Adventure
By late-November and early-December, snow is starting to amass at lower elevations, transforming Yellowstone into a vast winter wonderland. Around this time, visitors can start taking advantage of activities like snowshoeing, cross-country skiing, snowcoaches, and snowmobile rides. As winter draws ever nearer, these eventually become the main methods of transportation around the park. Guided tours are available, and they can take you to the park's most popular attractions too, like Old Faithful.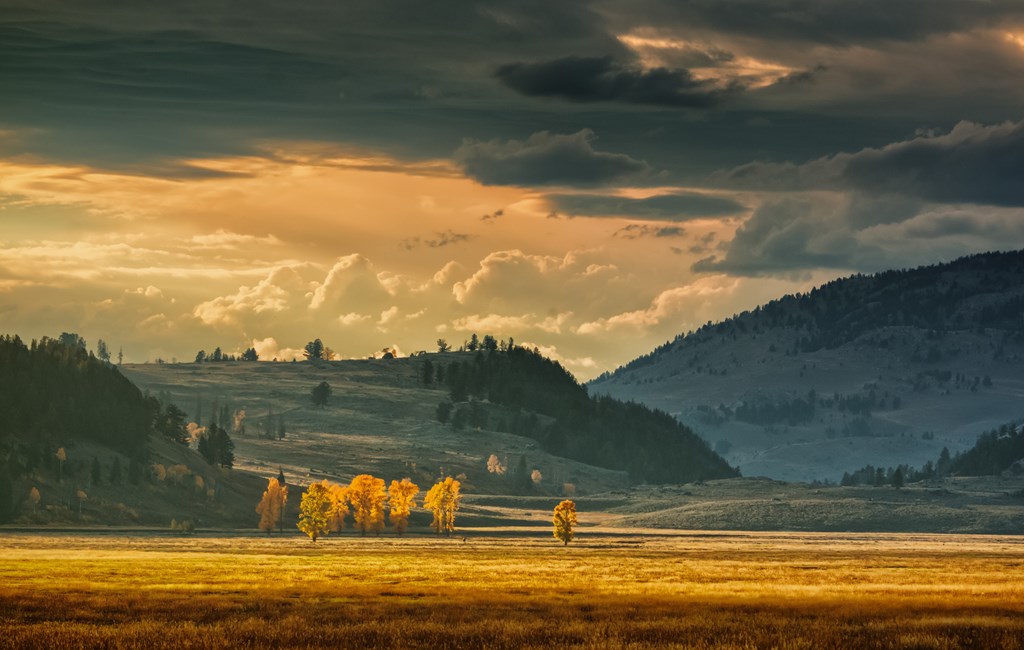 7. Visitor Centers and Lodges Start to Close
Along with road closures, visitor services start to shut down in the fall as well. There are only a few exceptions for places that remain open year round, and these include the Albright Visitor Center, Mammoth Campground, the Mammoth Hotel, Old Faithful Visitor Education Center, West Yellowstone Visitor Information Center, and Old Faithful Snow Lodge.
8. The Bears Are Hibernating
Let's face it. In spite of the incredibly low likelihood of a dangerous bear encounter, the mere fact that this is grizzly country is enough to put even the most seasoned hiker on edge. The thought of bears tends to loom large in the summer months, when most people flock to Yellowstone, but once fall settles in and the bears start to hibernate, a sense of calm sweeps over the park. Of course, you still need to be careful of other potentially dangerous animals, like bison and elk, but that's another story.
KOA campgrounds in the Vicinity of Yellowstone National Park
Livingston / Paradise Valley KOA Holiday
Red Lodge KOA Journey
Cody KOA Holiday
Dubois / White River KOA Holiday
Yellowstone Park / Mountainside KOA Journey
Yellowstone Park / West Gate KOA
---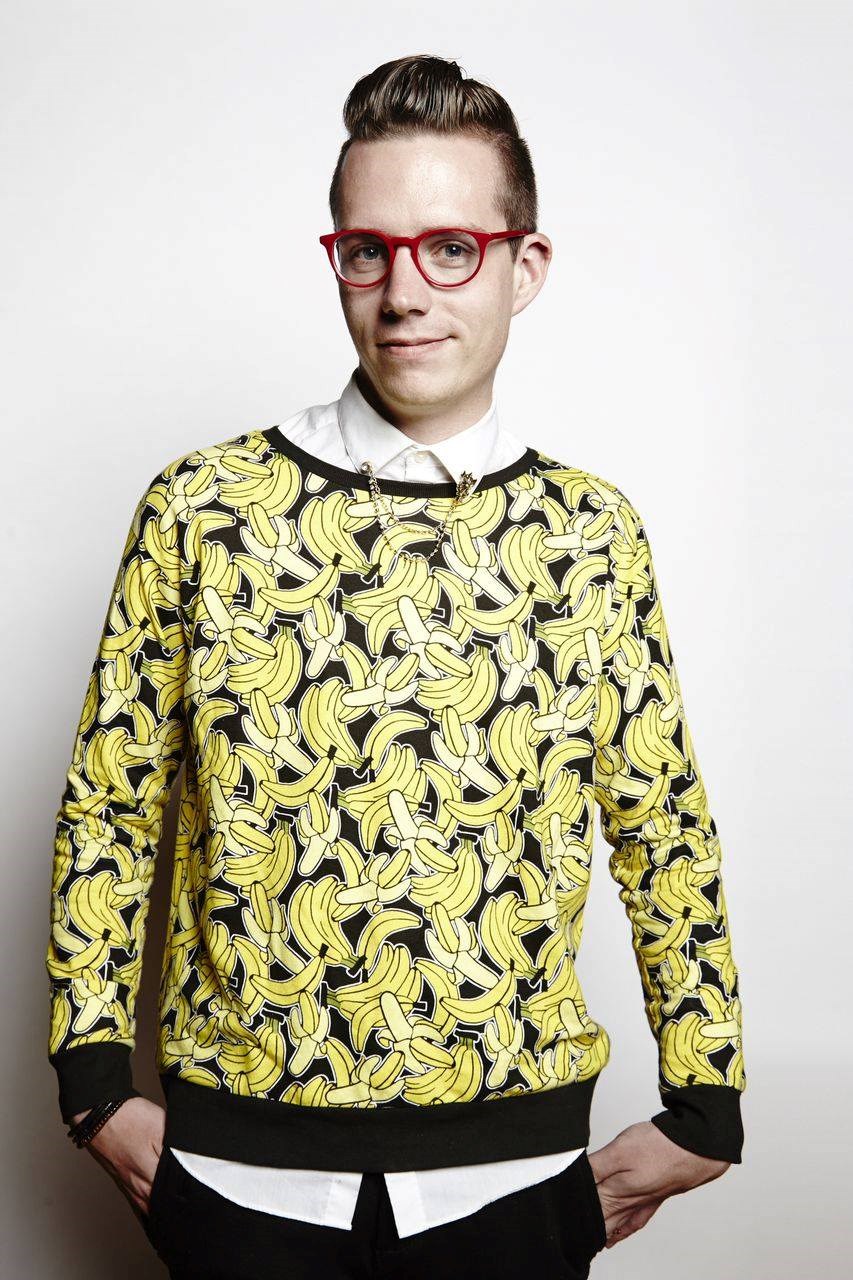 Born and raised in New Hampshire, Matt Kirouac grew up with a love for camping and the outdoors. Though he's lived in Chicago since 2006, he's always on the lookout for new adventures. He writes about travel and food for outlets like TripExpert, Money Inc, Upventur, DiningOut, Food Fanatics magazine, Plate Magazine and Zagat, and he currently serves as Chicago editor for What Should We Do?! He's the author of The Hunt Guides: Chicago (2016) and Unique Eats & Eateries of Chicago (2017).
---