If you're planning a Canadian road trip you'll want to add these provincial parks to your list.
As the world's second largest country, Canada is filled to the brim with breathtaking scenery. From the heart of its cities, to the peaks of its remote mountaintops, Canada has more to offer both foreigners and citizens than you will know what to do with.
But what Canada is most known for is its natural wonders. With all of the wide open space in this maple-loving country, there are some truly stunning sights that put to shame other wonders of this world.
And what better time to explore the gems of Canada than during the country's 150th anniversary? Throughout 2017, celebrations will be aplenty all across the country to honor its 150 years of existence.
During your visit to Canada, partake in the plethora of anniversary festivities, then hop in your RV and head out to more remote areas to see the barely-touched wonders of Canada's beautiful lands.
There you will find miles and miles of magnificent marvels to lose yourself in.
And many of those marvels will exist in Canada's provincial parks, designated natural areas much like the U.S.' national parks that exist for the purposes of tourism, historic, preservation, nature protection, and more.
Though Canada has over 6 million miles of land to offer, with a seemingly unfathomable number of parks spread across that distance, we've narrowed it down to 10 provincial parks you don't want to miss on a visit to Canada.
---
Wells Gray Provincial Park
Boasting 39 named waterfalls (meaning there are many more that weren't gifted a name of their own), Wells Gray Provincial Park in B.C. has over 3,000 miles of wilderness just waiting to be explored. With that much space, it's not likely you'll run into many other people while in Wells Gray, making it a great place to go if you're looking to avoid the crowds.
In addition to its waterfalls, Wells Gray also is home to over 200 lakes, including Murtle Lake, which is North America's largest canoe-only lake.
Nearest KOA: Clearwater / Wells Gray KOA
---

Mount Robson Provincial Park
As the second oldest provincial park in British Columbia, Mount Robson has been named a UNESCO World Heritage Site. And with the Rocky Mountains surrounding, you know this park has some stellar hiking, biking, horseback riding, whitewater rafting, and canoeing to offer for all levels. Berk Lake Trail is the park's claim to fame, so be sure to spend some time along that.
The mossy rainforests of Mount Robson are home to exciting wildlife such as bears, eagles, and mountain goats. Keep your eyes peeled for these and other fun creatures.
Nearest Koa: Hinton / Jasper KOA Holiday
---
Birds Hill Provincial Park
Though on the smaller side (22 square miles), Birds Hill Provincial Park in Manitoba is packed with things to do.
Formed by ancient glaciers, this park's hills and ridges provide some truly beautiful views. Birds Hill offers over 18 miles of hiking and cross-country skiing, and also over 4 miles of paved bicycle paths, giving guests the opportunity to see the park in a variety of ways.
Depending upon the time of year you visit, you could catch sight of stunning wild flowers and some great wildlife. And if you're here in July, be sure to catch the Winnipeg Folk Festival in the park — one of North America's largest folk festivals.
Nearest KOA: Winnipeg West KOA
---

Sandbanks Provincial Park
If sand dunes are your thing, Sandbanks Provincial Park is your place. This park is home to the world's largest baymouth barrier dune formation, as well as some of the best sandy beaches in all of Canada. Outlet Beach is a family favorite with shallow waters safe for all.
In addition to its beautiful beaches, Sandbanks Park's location along Lake Ontario has pinned this place as the ideal place to view bird migrations in the spring and fall.
With hiking, fishing, boating, and more, Sandbanks Park is sure to be a favorite.
Nearest KOA: Brighton / 401 KOA Holiday
---
Algonquin Provincial Park
The maple hills of Canada we all know and love can be found in Algonquin Provincial park in Ontario, along with thousands of lakes. Yes, we said thousands. In fact, the only way that you can see in interior of Algonquin Park is via canoe or foot – no motorized vehicles allowed. Sounds pretty perfect, right?
With all the water in this park, you know it's gotta have good fishing. Trout are the top fish here, especially in May. Out of the water you'll see lots of moose here along Highway 60, as they love the salt leftover from winter sanding.
Nearest KOA: Renfrew / Ottawa West KOA
---
Lois Hole Provincial Park
This park's name is in honor of Lois Hole, the second woman in Alberta's history to serve as Lieutenant Governor. A huge advocate for education and community, it seemed right to name this park after her.
Lois Hole Provincial Park conserves Big Lake, a freshwater wetland ecosystem that serves as home to all sorts of creatures, particularly birds. Big Lake supports large nesting grounds for migratory waterfowl and shorebirds. In fact, over 220 species of birds have been seen within the park!
---

Sleeping Giant Provincial Park
The views of Lake Superior from within Sleeping Giant Provincial Park will knock your socks right off. Head to the Top of the Giant Trail and Thunder Bay Lookout for the best viewing spots, and don't forget to bring your camera!
With 50 miles of hiking, Sleeping Giant is a hiker's dream. The Sea Lion and Tee Harbour are spots of note that bring many travelers into the park. And if you're more into wildlife viewing, Sleeping Giant has that to offer too. From moose to wolf, to lynx and more, this park is teeming with life.
Nearest KOA: Thunder Bay KOA
---
Mono Cliffs Provincial Park
The famous 550-mile long Bruce Trail, starting from the Niagara River to the tip of Tobermory, Ontario, passes right through Mono Cliffs Provincial Park.
Located in the rural town of Mono, this park got its name from the cliff faces that are a stunning sight, especially in the fall with the changing leaves. Cliff Top Trail is a favorite place with its stairs that descend down the rock face to a spot that gives gorgeous views of the park's trees.
McCarston's Lake also lies within the park, providing some beautiful places to hike.
---

Wasaga Beach Provincial Parks
The 8+ miles of beach in this park make Wasaga Beach Provincial Park the longest freshwater beach in the world. And, possibly one of the most well-maintained. Wasaga Beach is the first provincial park in the country to be awarded the Blue Flag for the maintenance of its banks.
While summer at Wasaga Beach has much to offer travelers — from swimming to hiking, and more, winters here are also wonderful. Cross-country skiing, ice skating, and snowshoeing are just some of the fun activities you can partake in here during the cold winter months.
Nearest KOA: Barrie KOA Holiday
---
Hardy Lake Provincial Park
Did you know that much of current-day Ontario was once a glacial lake? Because of that, Hardy Lake today is home to an abundance of Atlantic coastal plain species.
Though there are no visitor facilities at this park, its escape from the world is something to enjoy. With numerous hiking trails and canoeing as well, this park is the perfect place to forget about your busy city life.
Visit KOAs Near These Provincial Parks
Wells Gray Provincial Park Trip on Roadtrippers

---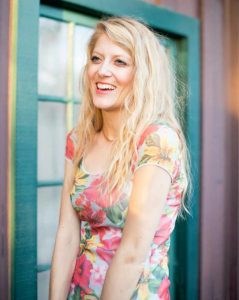 Leslie, a.k.a. Copy Girl, is a copywriter who gets butterflies from telling stories through words.
Her voice comes from a place filled with passion, dreams, and lots of sugar. "Cake over steak" is her go-to motto.
With over 10 years of experience in crafting words, and years of embarking on travels that have taken this Montana girl to some incredible places, Leslie love the adventures of both body and mind her writing takes her on.
Everywhere she goes, she takes this advice with her:
"Hold on to your divine blush, your innate rosy magic, or end up brown." – Tom Robbins, Jitterbug Perfume
To see what Leslie's up to in the writing world, visit her website here.
---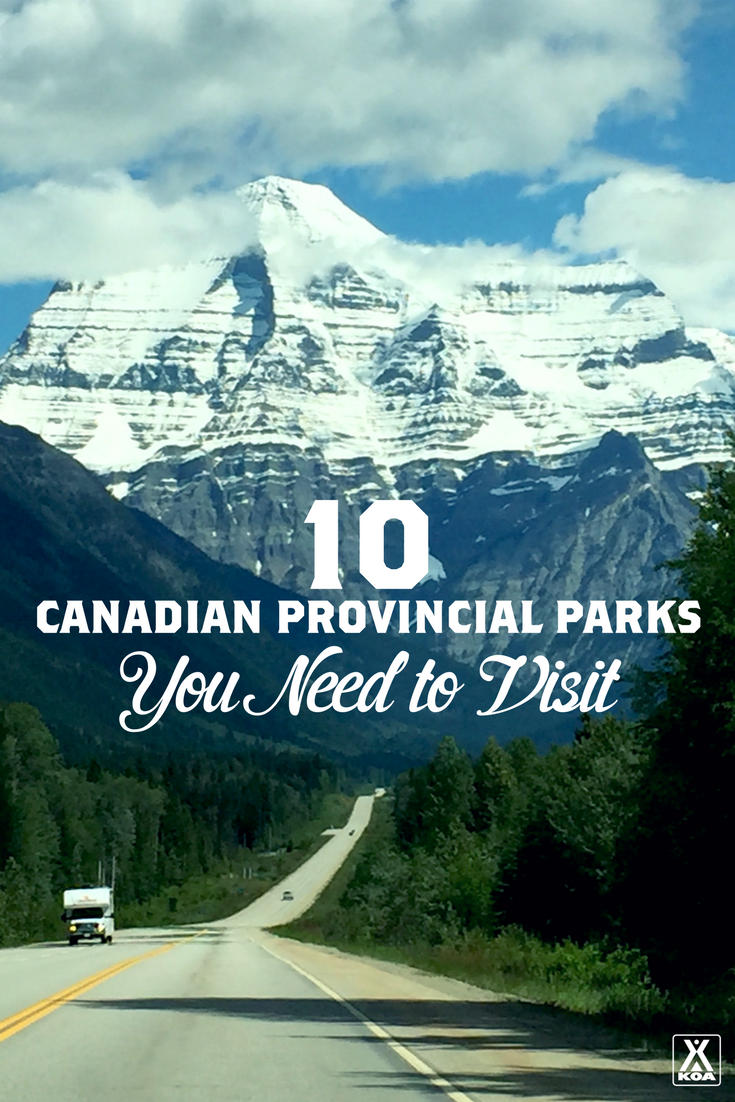 Save
Save