What is more American than a road trip across the country? Honestly, we struggle to think of many things. There is no other country in the world that will take you through landscapes, experiences, and memories as diverse as the United States of America.
However, planning the road trip properly is your key to success, and there undoubtedly is an art to it. Not all of us inherently have that skill to plan, but don't worry — that's where we come in.
We have conducted research, read reviews, conversed with fellow travelers, scoured our archives and from all of that, have created a guide to help you plan the great American road trip you've always dreamed of.
Top Tips for Planning Your Epic American Road Trip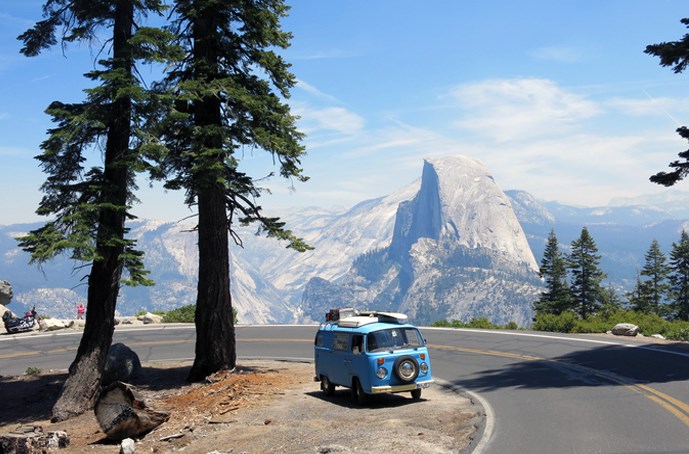 1. Choose Your Mode of Transportation
There are a couple different ways you can explore the expansive United States on a road trip.
One way is via car, and the other is via an RV.
Neither one is better than the other — they simply will provide you with completely different experiences.
Via a Car
Road tripping in a car means a few things, one of which is that you'll be able to access things on the road far more easily (e.g. finding a parking spot for your car at a popular attraction will be hassle-free with a car compared to an RV).
Another perk to taking your road trip in a car is that the driving itself will be less stressful. When sightseeing with a massive rig such as an RV, you'll need to have someone who has the confidence and skills to get behind the wheel. With a car, that is not a concern.
Also, when road tripping in a car, you'll be less apt to take a bunch of extra junk you don't need. Space is much more limited in a car than in an RV, so you'll have to choose your gear wisely.
Via an RV
Road tripping in an RV means very different things than a car.
For one, you are traveling in a more comfortable fashion. You'll have far more space, which will give you the opportunity to move around while on the road.
Being cramped up in a car for days on end can get old pretty quickly. Thanks to the comfort of your RV, you won't have to experience that.
Secondly, you'll save money on food. Since your RV will give you the ability to stock up on groceries, make food ahead of time to bring along with you, and also cook, you will notice the difference in your wallet. The cost of eating out adds up quickly.
In order to determine which vehicle to take, you'll want to consider what type of experience you want. As you can see, they each have their pros and their cons, and it's up to you to determine how you want to see the 50 states.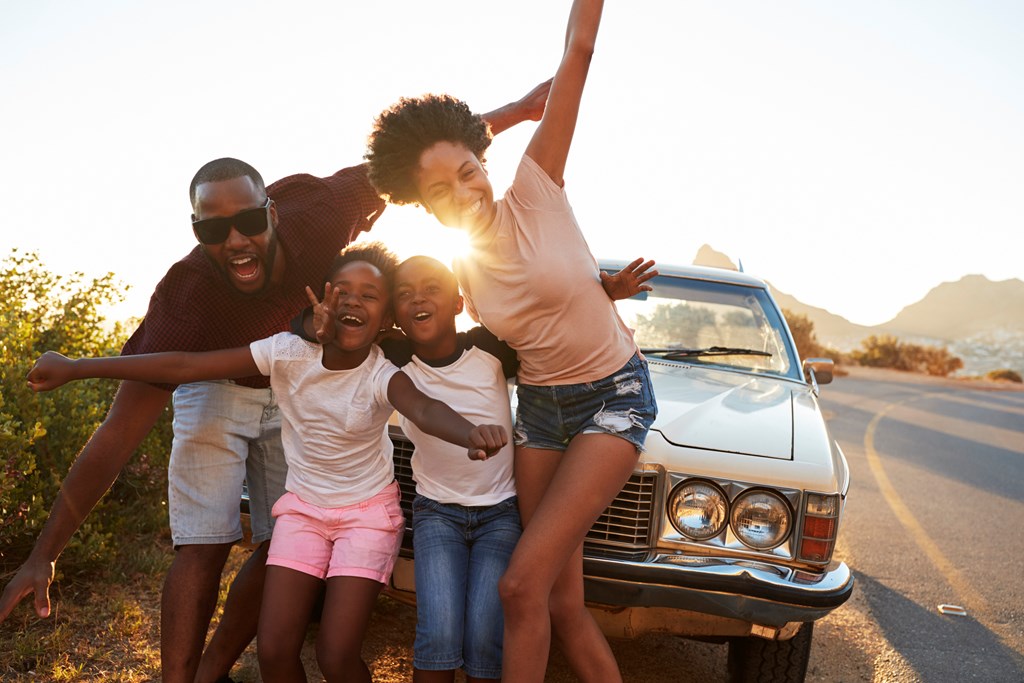 2. Choose Who Will Go With You
We strongly urge you not to go on an a cross-country road trip with someone you haven't spent much time with.
Being stuck in a car or RV for hours on end can only end up being manageable if you know the person is someone you can get along with, and can handle conflict with easily. Because we would be lying if we said there aren't going to be some moments of disagreement during this road trip.
If you choose someone who enjoys the same music as you, the same types of conversation, even down to the details such as the same food and snacks, we guarantee you'll have a much more enjoyable time.
Family members and close friends tend to make for the best travel buddies, but whomever you choose, choose wisely.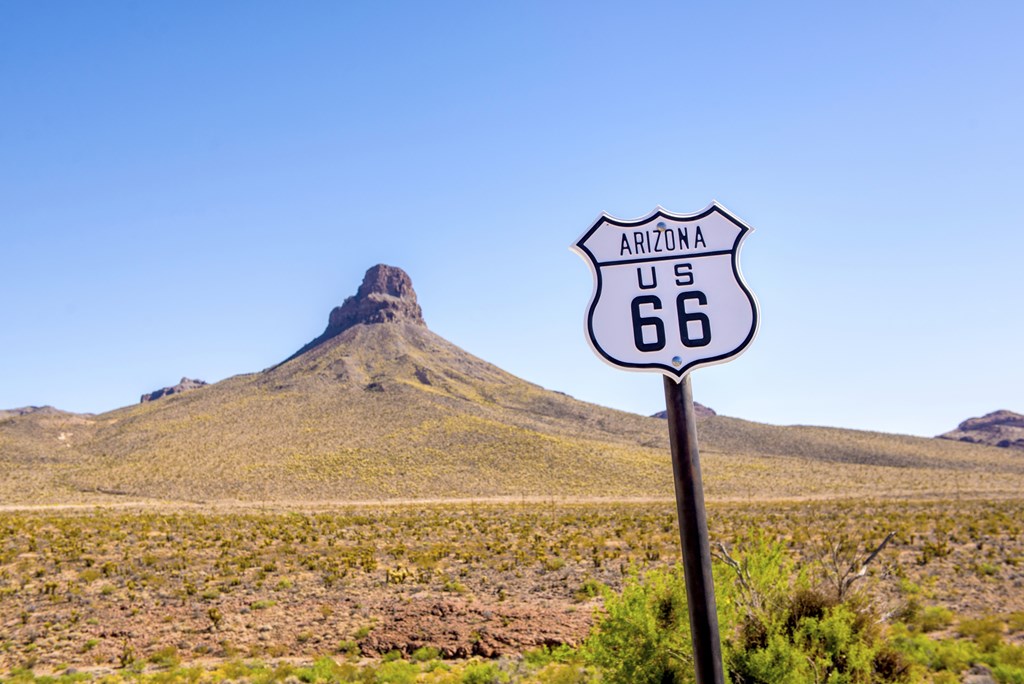 3. Pick Your Route Ahead of Time
There are seemingly endless options when it comes to choosing what route to take on your road trip.
However, there are two main things to keep in mind when making your route decision:
1. How much time you have
2. What you'd like to see
Different routes will provide entirely different adventures. While there are options galore, the two most popular routes are via Route 66, or via the Pacific Coast Highway (PCH).
Route 66
Route 66 is the all-American way to see the United States. Starting in Chicago, and taking travelers all the way down to Los Angeles where the route ends in at the Santa Monica Pier, this way of seeing the country will not let you down. What people love most about going via Route 66 is the roadside attractions. Be sure to check out our guide to quirky roadside attractions in each of the 50 states before embarking on your trip so you can hit the highlights all along the way.
Pacific Coast Highway
Though this route only takes you through California (which means you'll have to plan the rest of your cross-country route another way), we highly recommend seeing the great state of California via PCH.
You won't regret experiencing the rugged landscape mixed with the soft beaches, as the ocean guides you nearly the entire way. When traveling this route, you will quickly learn why the PCH is one of America's favorite road trips.
In addition to planning your general route, you will want to plan what stops you'd like to make along the way.
The best way to do this is by conferring with your travel partners. The key to a successful road trip is ensuring that everyone is having a good time, and people won't be having fun if they aren't able to see at least some of the sights they have their hearts set on.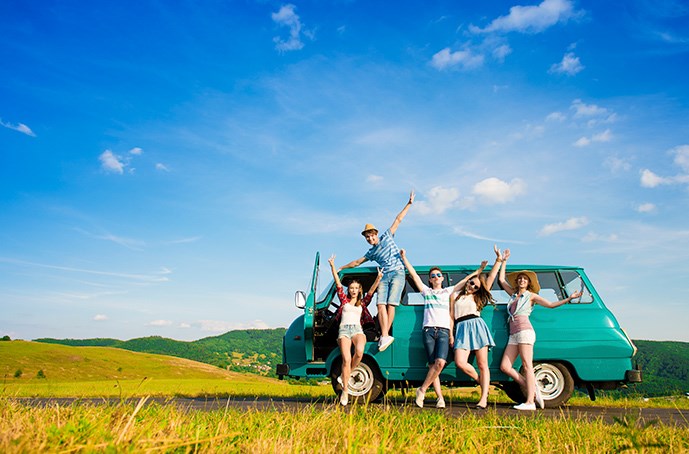 4. Don't Get Too Strict With Your Plans
Things happen. Car troubles may ensue. You may like a place more than expected and want to stay an extra day.
While we highly recommend planning your route ahead of time, we also highly recommend allowing some room for flexibility in your plan.
Keep in mind the point of this trip is to explore and to have fun, so if you're rushing everyone along and not allowing for any changes in plans, you are pretty much guaranteeing that people will get frustrated, annoyed, upset, and definitely not be able to enjoy themselves.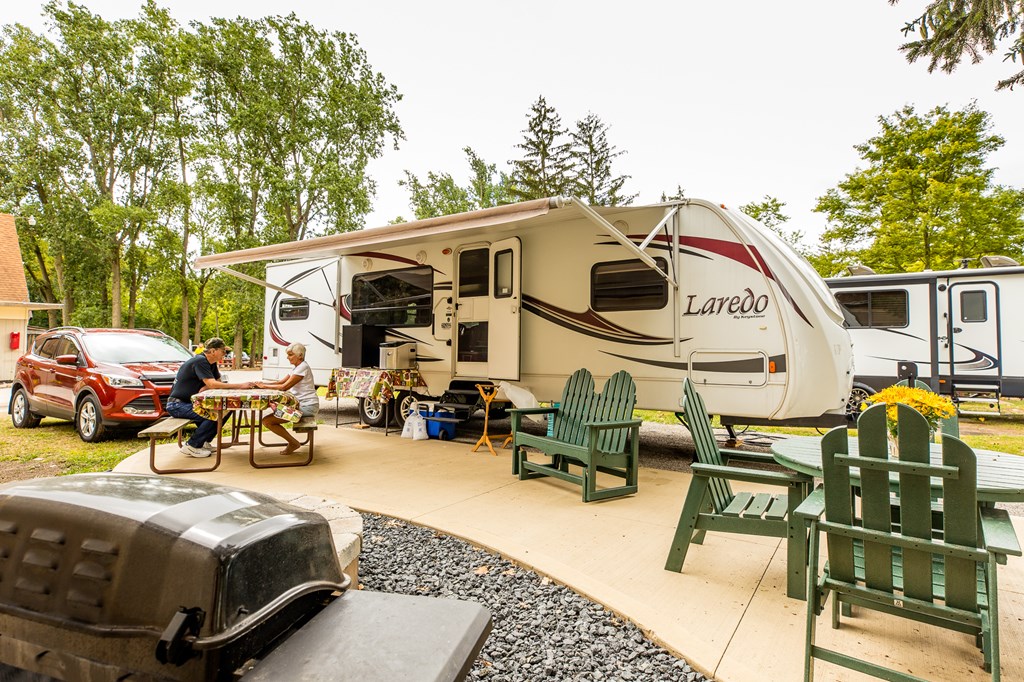 5. Know Where You're Going to Sleep
Whether you're traveling via a car or an RV, you need to know where you'll be resting your head for the night.
The best way to make this a stress-free experience is to use the Find a KOA online feature to discover KOA campgrounds along your way.
Thanks to Find a KOA, you'll can use the page's interactive map of the U.S., filled with all of our campgrounds — all the way from Oregon to Massachusetts. From just this one page you'll be able to quickly access information about each campground, as well as book your spot so you know you won't be running around last-minute trying to find somewhere to sleep.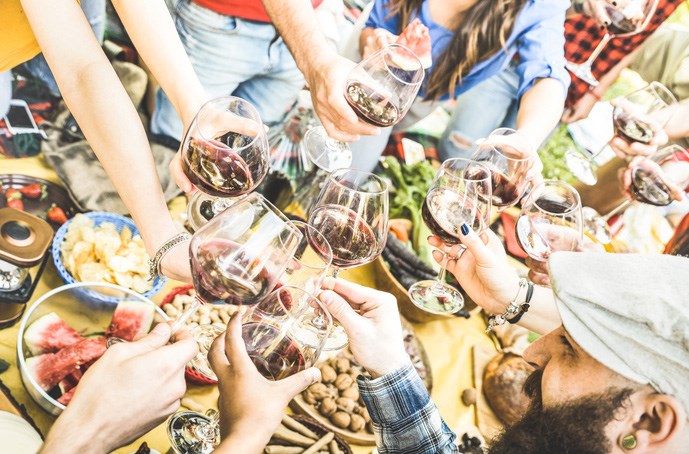 6. Set Up a Budget
Road tripping without a budget is something we strongly warn against.
While we realize it will be impossible to stick to your budget, you want to at least have something set up so that you don't end up coming home tired, stressed, and with major regret about how much money you spent.
Be sure to account for all of your expenses. Here are the main things you'll be spending money on:
Food
Gas
Lodging
Fun
Incidentals
Always put aside some extra money just in case something goes wrong. The longer you're on the road, the greater your chances of something unplanned happening, so at least try to financially plan for any possible mishaps.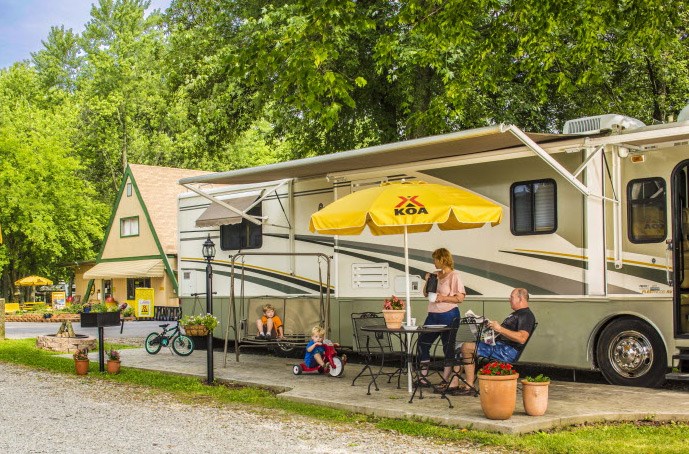 7. Find Ways to Save Money
While we are on the subject of money and budgets, let's talk about ways that you can save a dollar or ten.
One of the best ways to save money on your great American road trip is by signing up for KOA Rewards.
For just $30 a year, you'll gain access to some truly incredible savings. Here are just some of the benefits you'll enjoy as a VKR member:
10% off your daily registration rate
Reward points that add up for discounts on future KOA stays
Camp for FREE during our KOA Rewards Appreciation Weekend
Exclusive offers from KOA partners
Special deals on KOA products
Another way you can save money is by using an app such as Gas Buddy to find the best prices for gas along the way. Though $0.30 here and there doesn't seem like much, when you're on the road for a long period of time like this, those nickels and dimes will add up.
We also suggest packing food ahead of time. Whether you're traveling via car or RV, you can bring some amount of food with you, and we promise it will save you money. If you are traveling via car, opt for things that are pre-cooked and that will keep well in a cooler.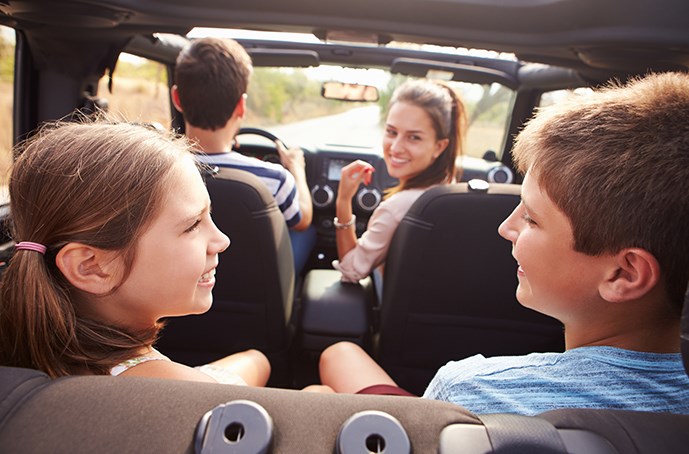 8. Don't Neglect the Music
Your epic road trip can quickly turn into a bummer drive if you don't have the music to accompany it.
This little detail, though seemingly insignificant, will prove to be one of the most important pieces to ensuring you enjoy your time in the car. Be mindful of the other people you're traveling with, and what type of music they enjoy listening to.
Make different playlists for different moods — one when you're feeling excited and pumped up, another for when people are feeling more relaxed and wanting to take it easy, etc. Need some inspiration? Check out our playlists on Spotify!
(We highly recommend including all-American classics such as the Beach Boys, Bob Dylan, Elvis, Taylor Swift, and more.)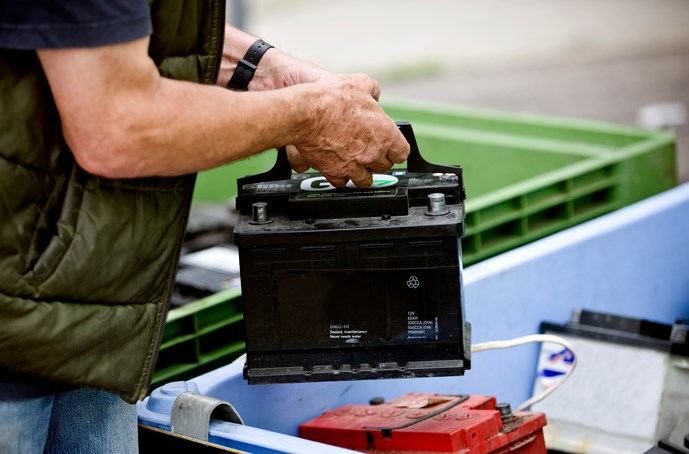 9. Get Your Car Prepped
In addition to carefully packing your car, you will want to make sure everything on it is up to date.
Here are some things to do:
Change the oil
Top off all fluids
Get new windshield wiper blades
Check to ensure the battery is strong
Check the tires
Make sure your AC and heating work — you're going to need both!
Check your spare tire
Pack an emergency road kit that includes a flashlight, tools for changing a tire, and jumper cables
You want to know about any car troubles before heading out on the road so that you don't have any unwanted surprises along the way.
As you can see, venturing on your great American road trip will take some planning, but that planning isn't meant to overwhelm you. Instead, it's meant to prep you for an experience that will be truly unforgettable.
And with KOA to give you a safe, comfortable, and convenient place to rest your head between all your adventures, you are destined for a successful trip full of fun.
To book your KOA campground spots for your epic road trip today, head here.
---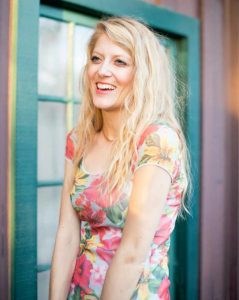 Leslie, a.k.a. Copy Girl, is a copywriter who gets butterflies from telling stories through words.
Her voice comes from a place filled with passion, dreams, and lots of sugar. "Cake over steak" is her go-to motto.
With over 10 years of experience in crafting words, and years of embarking on travels that have taken this Montana girl to some incredible places, Leslie love the adventures of both body and mind her writing takes her on.
Everywhere she goes, she takes this advice with her:
"Hold on to your divine blush, your innate rosy magic, or end up brown." – Tom Robbins, Jitterbug Perfume
To see what Leslie's up to in the writing world, visit her website here.
---