Boasting Crater Lake, geysers, lava beds and even Shakespeare, a tour of northern California and southern Oregon is a dramatic adventure.
In King Henry IV, Part 1, William Shakespeare gives these words to Prince Henry: "Lay thine ear close to the ground, and list if thou canst hear the tread of travelers." Every year, February through October, the city of Ashland hosts the Oregon Shakespeare Festival. But instead of making that your singular destination, you can include it amid a grand tour. If you want to travel through some of America's most unusual geography, schedule a summer excursion through southern Oregon and northern California.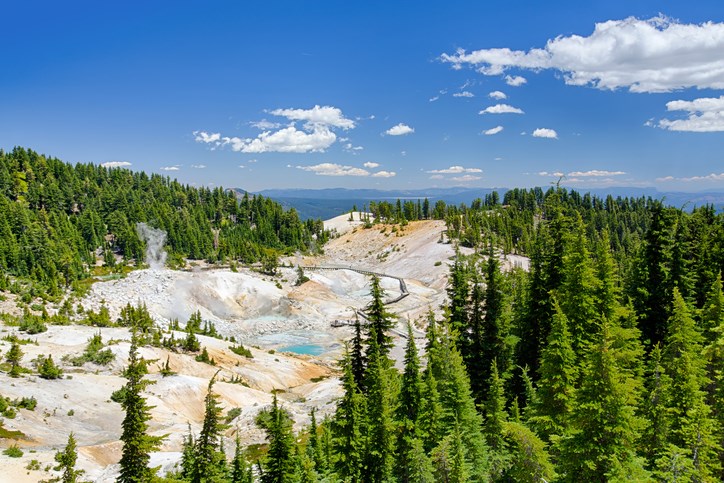 "Wine loved I deeply, dice dearly," says Edgar in Shakespeare's King Lear, so start rolling from Reno, Nevada—perhaps setting off from Reno KOA Journey at Boomtown, alongside a casino. A journey of about 160 miles northwest will take you to Lassen Volcanic National Park, which offers the kind of fumaroles, boiling pools, and thumping mudpots found in Yellowstone, but without the crowds. Head for hydrothermal features with names like Sulphur Works, Devils Kitchen, and Terminal Geyser. Hiking through the steam along a snowy trail in July is a surreal experience.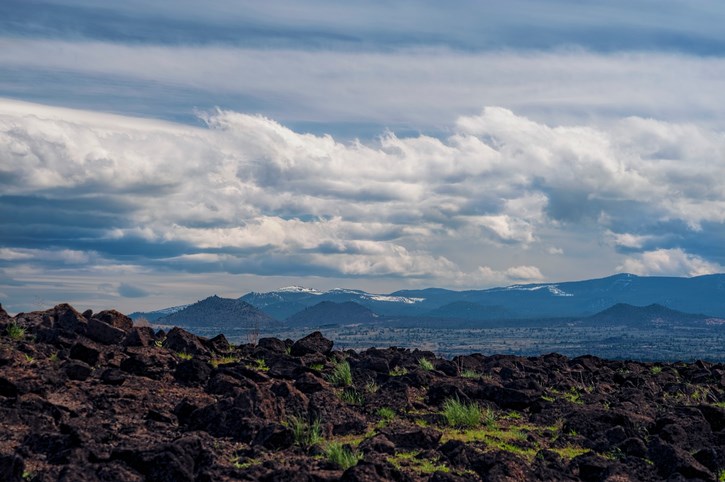 In Macbeth, Shakespeare's witches chant, "Double, double toil and trouble; Fire burn and caldron bubble." So after a night at Mt. Lassen / Shingletown KOA Holiday, hop aboard the Volcanic Legacy Scenic Byway and make your way north to Lava Beds National Monument, just short of the Oregon border. The National Park Service describes this high desert region as a "land of turmoil," featuring diverse volcanic features and the opportunity to explore various lava tube caves.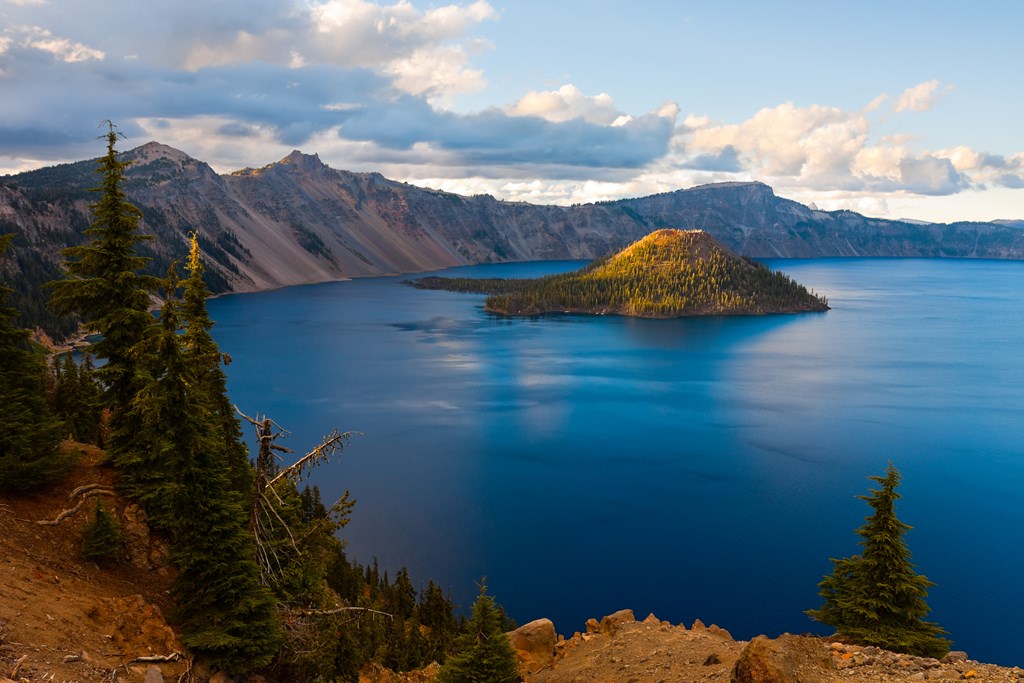 After crossing into Oregon and setting up camp at Klamath Falls KOA Journey, you can drive about an hour north—still along the Volcanic Legacy Scenic Byway—to breathtaking Crater Lake National Park. Crater Lake was formed after a volcanic eruption caused the collapse of the top 5,000 feet of Mount Mazama. The resulting caldera was filled with approximately 4.6 trillion gallons of water from snowmelt and rainfall. There are no inlets, no outlets, simply an intensely blue lake nearly five miles in diameter and surrounded by rock walls rising as high as 2,000 feet above the surface. You can cruise along 33-mile Rim Drive, which includes nearly two-dozen scenic overlooks, an opportunity to glimpse a national wonder from every angle.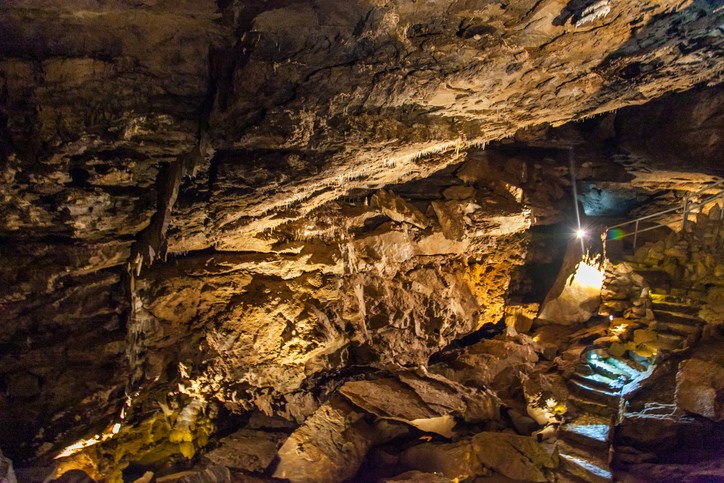 Medford / Gold Hill KOA Journey is only about an hour southwest of Crater Lake. Make that your basecamp for a day trip to Oregon Caves National Monument & Preserve in the northern Siskiyou Mountains. They were formed as rainwater from the ancient forest above dissolved the surrounding marble and created the "Marble Halls of Oregon." As Shakespeare's Juliet asks, "Did ever dragon keep so fair a cave?"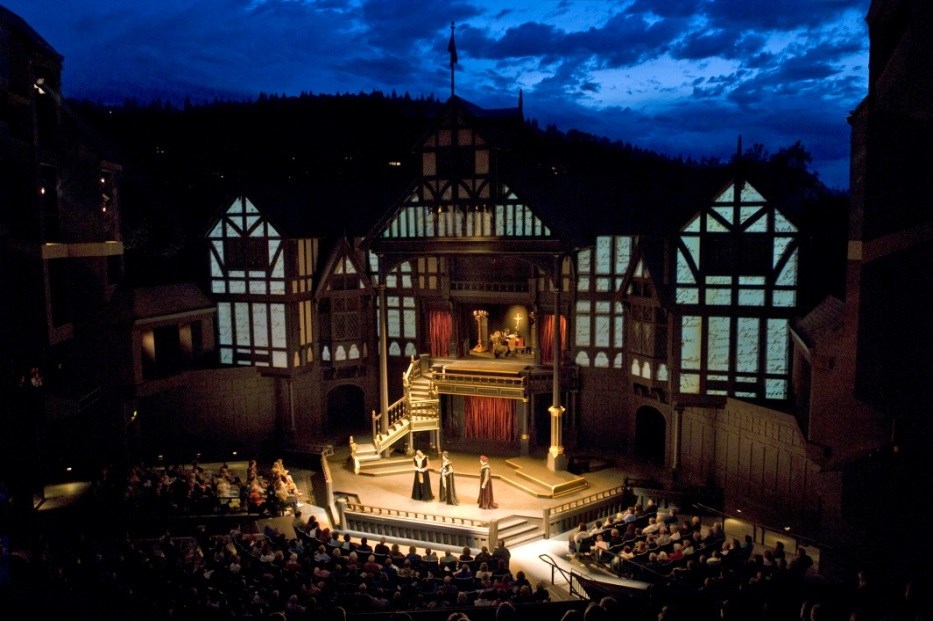 Finally, you can end this dramatic journey just southeast of Medford at the Oregon Shakespeare Festival, which is committed to presenting all of Shakespeare's 37 plays by 2024. There is always a sampling of the Immortal Bard (in 2016, Hamlet, Twelfth Night, Richard II, The Winter's Tale, and Timon of Athens), as well as other stage classics (2016 offerings include Great Expectations, The Yeomen of the Guard, and The Wiz). So after exploring the wondrous variety that an American road trip has to offer, you can celebrate the variety of the human condition.
OWNER'S TIP: "If you're traveling between Crater Lake and Medford, stop at the small town of Prospect. Turn onto Mill Creek Road, and follow it for about a mile-and-a-half. Park in a spacious lot, and enjoy an easy hike to an overlook with a view across Rogue River Canyon. Here, framed through the trees, Mill Creek Falls drops 173 feet to the rocky gorge below. It's a divine detour." – Kathy Ferris, Medford/Gold Hill KOA Journey.
ALONG THE WAY… Don't miss Wizard Island in Crater Lake. If you are adventurous and physically able, you can hike the steep (700 feet), one-mile Cleetwood Cove trail to the lake's surface and then take a boat to Wizard Island. Although it has nothing to do with Shakespeare's island-exiled wizard Prospero, it is an opportunity to essentially visit a volcano within a volcano.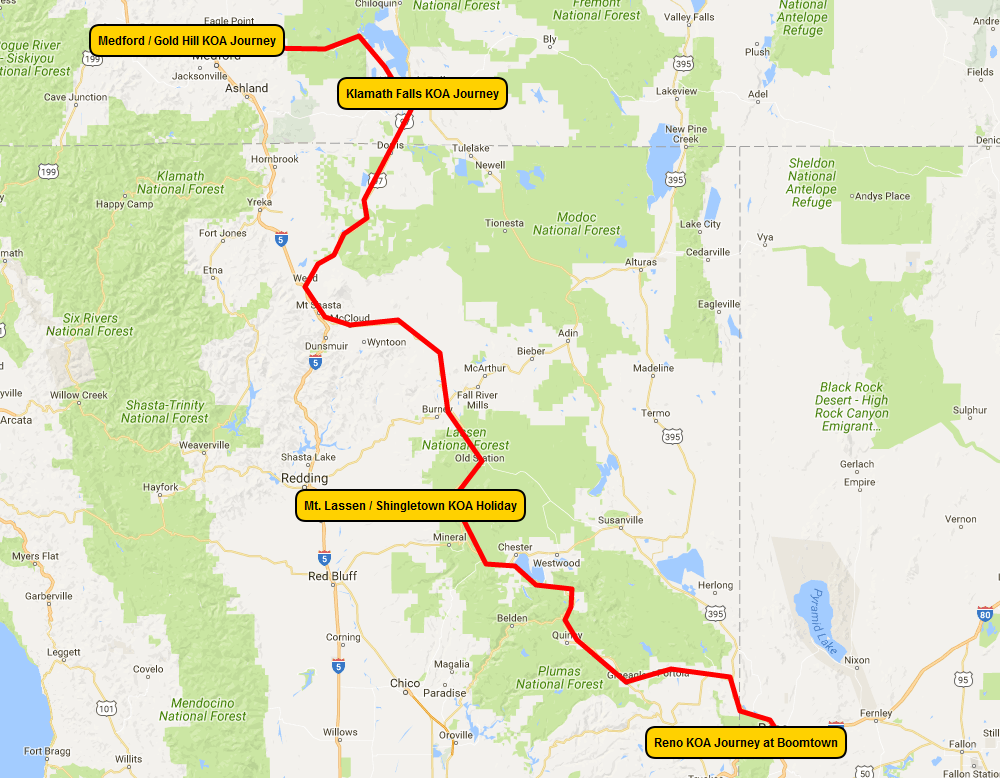 ---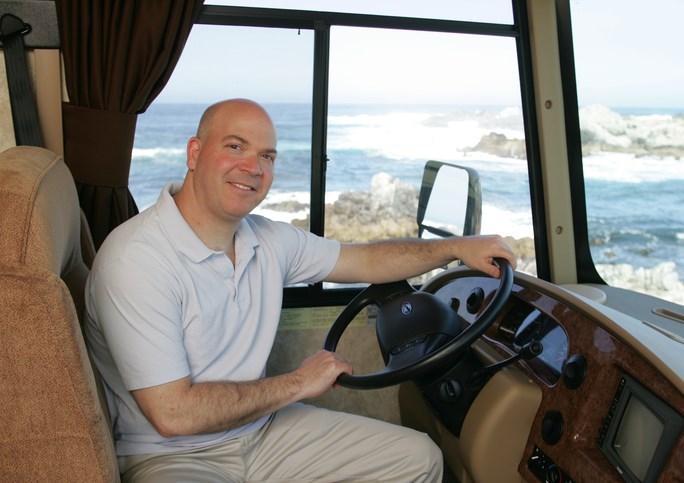 Author Brad Herzog (BradHerzog.com) has written more than 30 books, including three acclaimed memoirs in which he examines big-picture concepts while passing through some of the tiniest dots on the U.S. map. The American Book Review has described his travelogue trilogy as "the new classics of American travel writing." Herzog lives on California's Monterey Peninsula with his wife Amy and their two sons.
---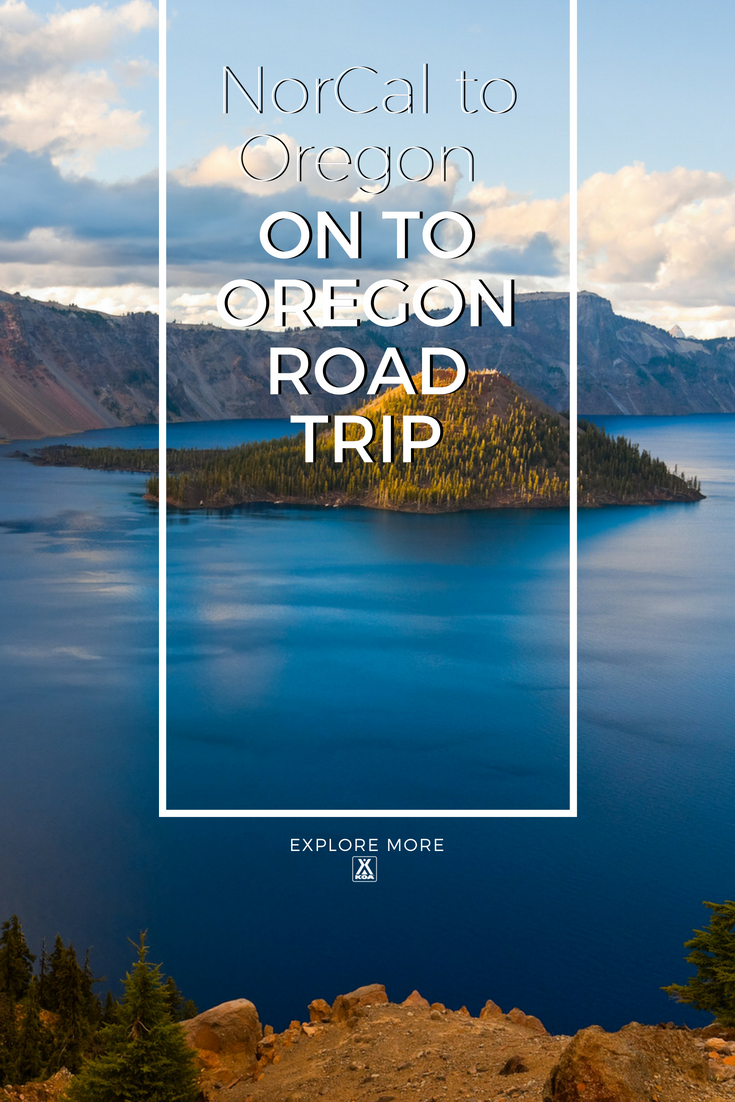 Save