Every year, a specialized team from the Kampgrounds of America Home Office in Billings, MT, fans out across North America in search of just the right new locations to add to our KOA system.  When the 2016 KOA Directory becomes available to campers in March, it will include 12 great new KOA locations in 11 different states, adding to the more than 490 KOA campgrounds in North America. This month, we'll tell you about six of those wonderful new places to have more fun than you thought possible. Next month, we'll introduce you to another six, so you'll have plenty of time to get to know these special campgrounds – and very special new KOA owners – before you make your plans for the 2016 summer camping season.
Let's get started!
---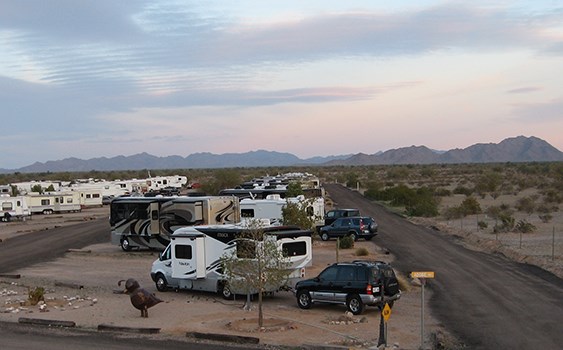 You don't have to wait for the snow to melt to enjoy this great new KOA location, which can be found right in the middle of Arizona's Sonoran Desert. It's close to both Interstate 8 and Arizona Highway 85, so access is easy. You can tell this location was built by an RVer. There are plenty of roomy full hookup sites, and they're all big rig friendly.  There's a clubhouse for RV rallies, reunions or other gatherings. Four-legged campers will enjoy the 4,000-square-foot Kamp K9 pet park, complete with three separate fenced areas and plenty of grass. The Sonoran Desert National Monument starts just a few miles from Gila Bend, and you're only an hour away from Phoenix.
Owner Scott Swanson is just recently retired from the entertainment industry in Los Angeles, but he's no stranger to camping. He's a third-generation campground owner who recently purchased this park and converted it into a KOA. Scott's already got plans to add new restrooms and showers, a heated swimming pool, outdoor pavilion, a Kamping Kitchen and more winter activities than you can handle. The campground is surrounded by ATV and hiking trails. A nice, warm camping trip is waiting for you now at the Gila Bend KOA Journey! Visit their website for more details.
---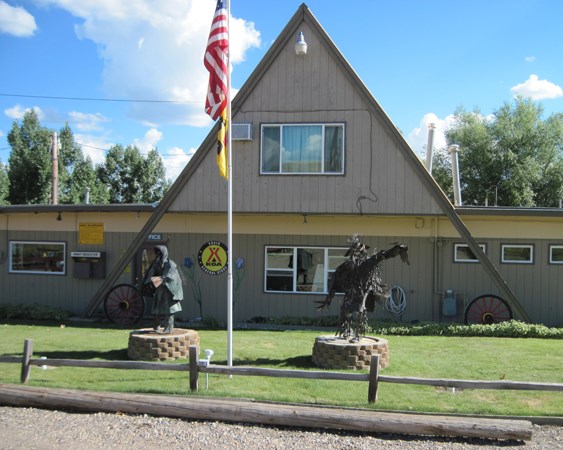 This KOA is returning to the KOA family after a several-year absence. It's great to have it back, since it nestled between great places like Dinosaur National Monument, Rocky Mountain National Park and Yellowstone National Park. Here, you'll camp among the trees in the high desert of the Yampa River Valley, complete with its own Yampa Area Trails System. You can watch the wild horses at Sandwash Basin, raft the Green River or tube the Yampa River. There's tons of fishing, hiking, or take a break with a soak in Juniper Hot Springs. The town of Craig has eight museums, as well as a wave pool. Special events include the Sombrero Ranch Great American Horse Drive and Grand Olde West Days each May, as well as the Yampa River Ranch Rodeo. There's the Whittle The Wood Rendezvous in June and the Moffat County Hot Air Balloon Festival in August, or maybe the Sheep Wagon Days in September are more to your liking.
Owners Edd and Elizabeth Price say they are "living the dream" of owning their own KOA campground. They love the outdoors, and that's why they sold their ranch in Idaho and moved to Craig. The Price's love to say you'll arrive as a camper, but you'll leave as a friend. You can check out their website here.
---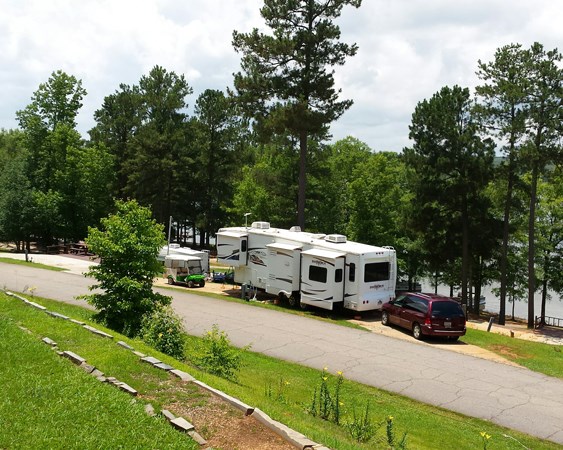 If you love everything railroading, you'll love this campground, developed around a railroad theme. The campground has 23 actual railroad cars that are used as offices, in recreational areas, shops and even overnight accommodations. It gives the park a truly unique flavor, but that's just one of this campground's attractions. There's a beautiful beach area right on Lake Oconee, along with a beach, a marina, pavilion, fishing and mini golf. The campground is open all year, and there's lots of activities planned all year around. Owner Ken Wolven and his staff can't wait to see you! Get all of campground details here.
---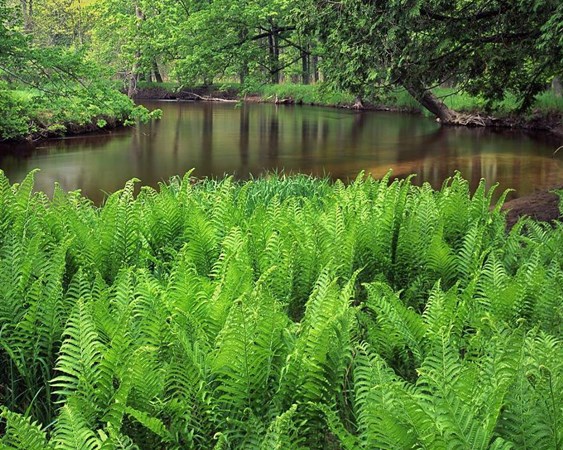 This new KOA campground is a classic. There's plenty of mature trees for shade because it's located in the middle of the Manistee National Forest. It's surrounded by streams, and it's just a mile and a half from Michigan's beautiful Pere Marquette River. This KOA has large open fields, hiking trails, a petting farm and boating trips available. There's plenty of scheduled family events, because family is everything to owners Joel and Lydia Fodor. They gave up careers in the vacation home servicing business to purchase this campground, because they wanted to both spend more time with their family, and help other families reconnect. "Making our guests feel at home is what we do best," Lydia says. They can't wait to help you with your next camping adventure. Make a reservation today or find out more here.
---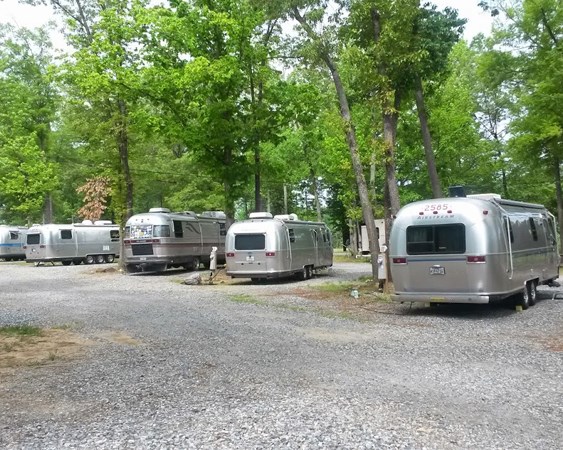 Located just off Interstate 40, this new KOA allows you to roll in at your leisure and just start relaxing. It has extra long pull through sites and Camping Cabins that will make your visit to the popular Greensboro area very easy. There are tons of restaurants and special activities, including the Guilford Courthouse National Military Park and the Carolina SciQuarium. The campground itself gives you access to walking trails, a great pool and fun games and activities. Owner Michael Way and his team and ready to make your visit to Greensboro one that your family will never forget. Their website on KOA.com can be directly accessed on their website.
---

If you love fishing for the elusive walleye, you've got to try out this new KOA near the shores of Pymatuning Lake in Ohio. The campground is very near the shores of the 17-mile-long waterway. Owner Robert Bouse and his staff will set you up in one of the campground's fishing or pontoon boats, or you can stay at the KOA and enjoy the large heated pool, game room, clubhouse or other events hosted by the park's own full-time activities director. It's located in historic Ashtabula County, which includes 10 covered bridges. This is one place not to miss on your next trip through Ohio. Keep track of the happenings at this new KOA on their website.