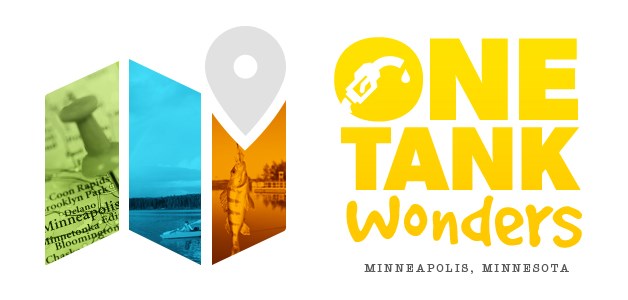 The Twin Cities are a veritable cornucopia of entertainment options, including 6 major professional sports teams and 950 lakes just in the metro area. It's hard to imagine why anyone would want to go anyplace else. But just in case you're in the mood for a drive and want to see what else is out there, fill up a tank and explore the rest that the area has to offer. Who knows? Maybe you'll run into one of the other 10,000 lakes.
KOAs along the way:
Places To See And Things To Do:
Brainerd
The Brainerd Lakes – There's something for everyone, from fishing and lounging on the beach to talking to Paul Bunyan and playing mini golf, in this area of 460 lakes.
Duluth
North Shore Scenic Railroad – Travel through downtown Duluth and along Lake Superior on your way to the North Woods, all while learning about the history of the area.
Duluth
Lake Superior Zoo – Visit animals from all around the world, from lions of the African plains to polar bears from the Arctic.
Onamia
Mille Lacs Lake – Take in the area's stunning beauty, enjoy the variety of water sports, or hit some of the hiking and ATV/snowmobile trails.
Places To Eat:
Duluth
New Scenic Café – Taking as much pride in their garden as in their food, this restaurant offers a fresh menu that changes with the seasons.
Onamia
Happy's Drive-In – A local, family-owned restaurant with good food and great ice cream.
East Gull Lake
Ernie's on Gull – This full service bar, restaurant, and marina located right on Gull Lake specializes in American cuisine.
KOAs along the way:
Places To See And Things To Do:
Mankato
Mount Kato – Mountain bike trails open in the summer and fresh powder to ski, snowboard, and snow tube on in the winter.
Harmony
Niagara Cave – Rated one of the top 10 U.S. caves by Great Outdoor Recreation Pages, this cave features fossils and a 60-foot high waterfall.
Jackson
Fort Belmont – Imagine the life of a Minnesota pioneer as you explore this 1800s re-creation.
Shakopee
Valleyfair – All the thrill and excitement of a major theme park just a short drive away from Minneapolis. Be sure to take the kids to Planet Snoopy (our favorite!).
Places To Eat:
Mankato
Olives – A family-owned fine dining experience that also has a killer lunch buffet for only $8.95.
Rochester
Newt's – The place to go if you want a good, big burger and some pub fries in Rochester.
Austin
Piggy Blue's BBQ – It may look a little rough around the edges, but the BBQ speaks for itself. Great food in generous portions.
KOAs along the way:
Places To See And Things To Do:
Eau Claire
Children's Museum of Eau Claire – Learn and explore in a broad scope of interactive environments.
Hayward
Fresh Water Fishing Hall of Fame & Museum – Take in the history of fresh water fishing and check out some of the incredible records on display.
Necedah
Necedah National Wildlife Refuge – Learn about the natural world through hiking and watching wildlife.
Warrens
Wisconsin Cranberry Discovery Center – Explore the world of cranberries through various exhibits. Don't forget to stop by the Taste Test Kitchen & Ice Cream Parlor!
Places To Eat:
Eau Claire
Stella Blues – A Cajun-influenced restaurant that features vegetarian choices and a wide selection of alcoholic beverages.
Hayward
Angry Minnow – Located in the oldest building in Hayward, this pub serves homemade food along with their freshly brewed beer.
Places To See And Things To Do:
Albertville
Albertville Premium Outlets – Get discount prices at over 100 outlet stores only a short drive away from the pricey stores in the city.
St. Cloud
Summerland Family Fun Park – There's fun for the whole family at this theme park featuring go-karts, mini-golf, a waterslide, batting cages and more.
Fergus Falls
Glendalough State Park – For the angler in the group, this state park features one of the last large tracts of undeveloped lakeshore and land in Minnesota.
Places To Eat:
St. Cloud
Bravo Burritos – Tucked away in a strip mall, this local favorite will satisfy any Mexican food craving.
Fergus Falls
Mabel Murphy's – This quaint eating and drinking establishment provides you with a top-notch old-world eating experience.
Save