Meet The Arizona Campground Named KOA's 2022 Rising Star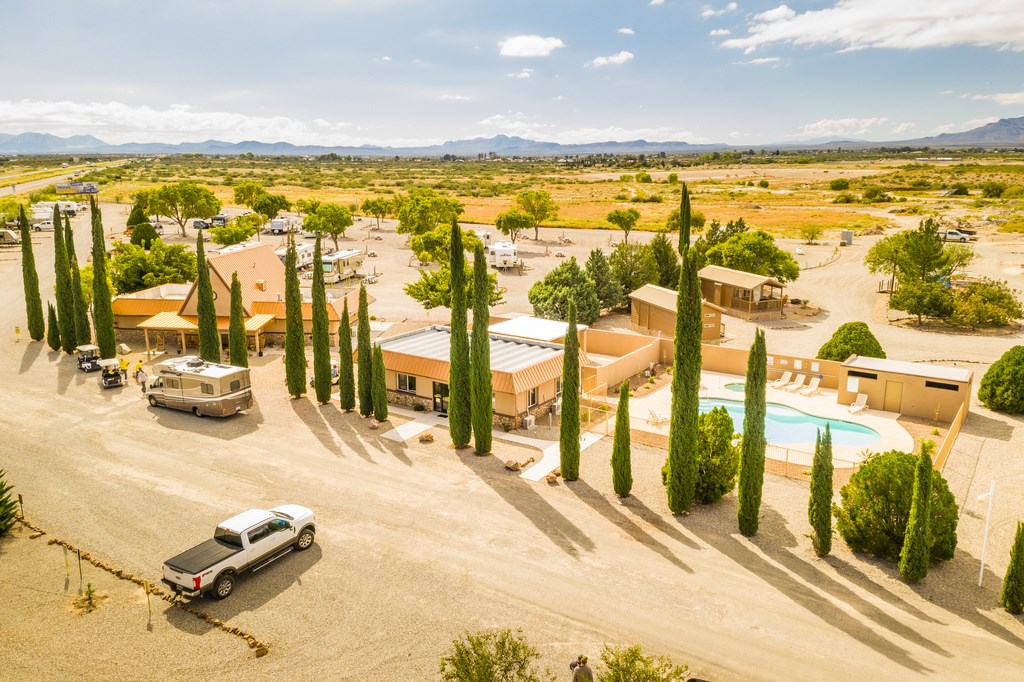 For the past 60 years, Kampgrounds of America has cared deeply about what our campers think. That's why we survey hundreds of thousands of guests – just like you – every year for feedback on their stays.
Our KOA campground owners constantly use that feedback to improve their parks and improve their service skills.
Your feedback also helps KOA identify campgrounds that are doing everything right. Each year, we review the results for KOA owners/operators who have owned their campgrounds for five years or less. We're looking for new owners who have hit the ground running, providing great outdoor experiences for their guests. The best-of-the-best among these newer campgrounds is named the KOA Rising Star.
For 2022, our KOA Rising Star is a park tucked into the southeast corner of Arizona, just east of Tucson in the small town of Willcox. The owners of the Willcox/Cochise KOA Holiday are Dennis and Penny Crull, and Joe Ben and Violet Stone.
Four years ago, they purchased a former KOA and brought it back into the Kampgrounds of America system. In just four years, they've transformed the campground into one of the jewels of the KOA system. There's a new heated pool and spa, a full-service 7-days-a-week KOA Roadrunner Kafé, Deluxe Cabins and plenty of Pull-Thru RV Sites, some even with KOA Patio® Sites.
This KOA is your perfect base for exploring Arizona's high desert. It's in the shadow of 10,720-foot Mt. Graham, and you'll love the quaint town of Willcox, home to museums for country western stars Rex Allen and Marty Robbins. Day trips could include the Cochise Stronghold, the Amerind Museum, hiking in the Chiricahua National Monument or enjoying the historic frontier towns of Tombstone and Bisbee.
Regardless of what your day brings, you're going to love returning to Willcox/ Cochise KOA Holiday for a relaxing night under the desert sky. One stop here, and you'll circle this listing in the KOA Directory for a return visit.
---
About the Author: Kampgrounds of America
Kampgrounds of America is the largest system of open-to-the-public campgrounds in the world, with over 500 locations across the United States and Canada. Founded in Billings, MT in 1962, KOA's family of campground brands – KOA Journey, KOA Holiday and KOA Resort – today serve more than a million camping families each year. KOA is dedicated to "connecting people to the outdoors and each other" by providing people with a variety of camping experiences and the information they need to make the most of their camping trip. Read more of their camping and travel resources by visiting KOA.com/blog.
---