Mediterranean Beef Recipe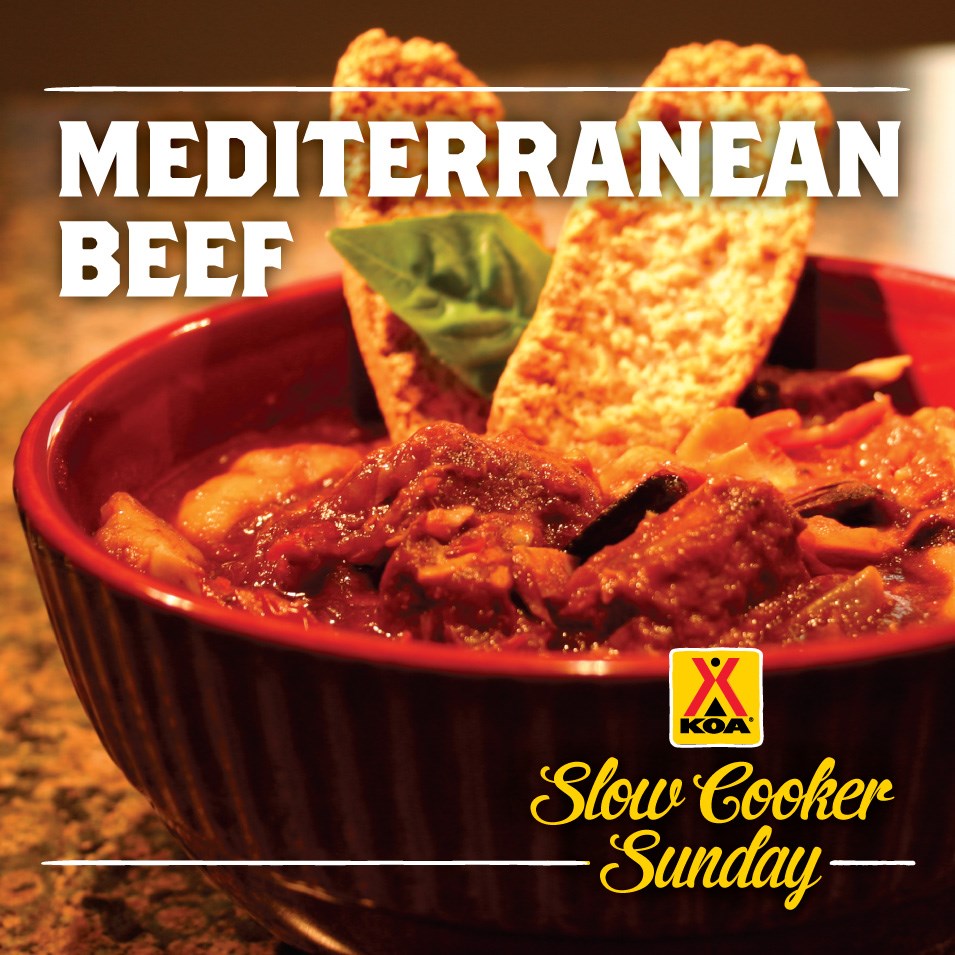 1 pound lean beef stewing meat
1 tablespoon olive oil
1 medium onion, quartered & sliced
2 garlic cloves, thinly sliced
1 cup low sodium beef broth
1 tablespoon balsamic vinegar
1 tablespoon tomato paste
1/8 teaspoon black pepper
pinch crushed red pepper flakes
12 Kalamata olives, pitted and halved
5.6 ounce jar marinated artichoke hearts, drained
6 sun-dried tomatoes, cut into strips
pinch dried basil
Heat the olive oil in the slow cooker or in a frying pan over medium-high heat on top of the stove.  Brown the meat in the hot oil.
Add the onion and garlic.  Cook and stir until the onion is tender.
Transfer the crock pot with the meat, onions, and garlic to the heating base unit.
In a bowl, combine the beef broth, balsamic vinegar, tomato paste, black pepper, and red pepper flakes.
Pour the liquid mixture into the meat mixture.  Stir well.
Cover and slow cook on low heat for 6 hours.
Add the Kalamata olives, artichoke hearts, sun-dried tomatoes, and basil.
Cover and slow cook on low heat for 30 minutes.
(Makes 3 servings)
Per serving: 490 calories, 31 g total fat, 8 g saturated fat, 34 g protein, 13 g carbohydrate, 2 g fibre, 5 g sugars, 650 mg sodium.
www.thecookingladies.com