From the dramatic tides of the Bay of Fundy to the fresh lobster feasts, Atlantic Canada offers expansive fun in a compact territory.
Quaint fishing villages so colorful they look like real-life postcards. Miles of deserted beaches made for strolling, and winding two-lane roads with sweeping views of the deep-blue sea beyond. Throw in a mind-boggling body of water with the world's highest tides and you have one of the most unforgettable destinations in North America. All packed into a relatively tidy region known as Canada's Maritime provinces.
Technically, there are three Maritime Provinces (we're talking Prince Edward Island, New Brunswick and Nova Scotia). For our purposes, however, we're including the nearby provinces of Newfoundland and Labrador; together the area is generally referred to as Atlantic Canada. Even taken as a whole, the five provinces make up the most compact—and therefore the most easily explored—region in the nation.
As for the adventures waiting to be had here in this corner of Canada, here's our run-down of some of the most memorable: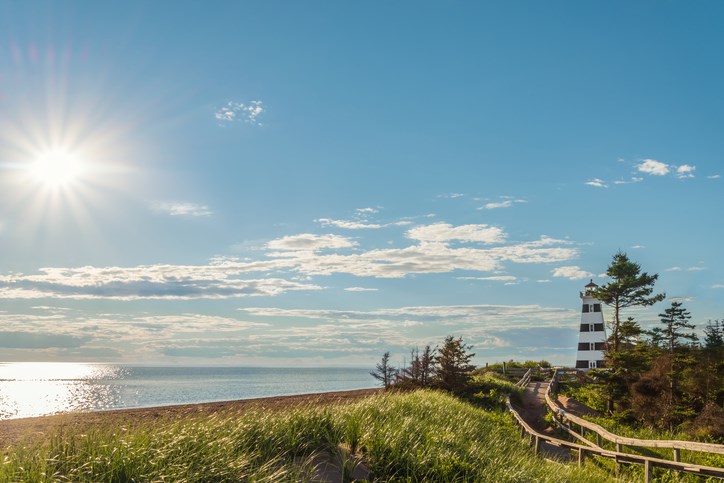 Tiny Prince Edward Island (PEI), Canada's smallest province, is perhaps best known for being home to the actual farm that was the setting for the classic book series Anne of Green Gables. Having sold more than 50 million copies since the first novel was published in 1908, the house draws a steady stream of visitors eager to get a taste of that simpler time. For stays on the famous island a pair of KOAs, Cavendish KOA Holiday and Cornwall / Charlottetown KOA offer quick access to all the sites.
KOA Can't Miss: In addition to a half-dozen ridiculously photogenic lighthouses, PEI is home to both the 270-mile walking/cycling route known as the Confederation Trail and the Canadian Potato Museum, a salute to one of the Maritime Provinces' most important crops (seriously, try the potato fudge).
The province of New Brunswick, sandwiched between Maine and Quebec, is a great place to enjoy the joi de vivre of the Acadian Coast, the region that gave birth to south Louisiana's Cajun culture. Scenic drives along the Gulf of Saint Lawrence will lead you to attractions like the Village Historique Acadien where you can interact with costumed interpreters in a period setting.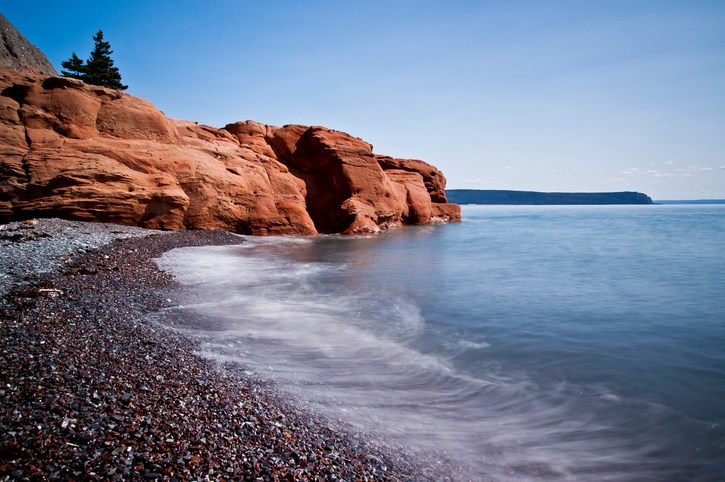 New Brunswick also has its share of natural wonders, not the least of which is the world-famous Bay of Fundy, where daily tides as high as 80 feet leave the sea bottom exposed for your browsing pleasure. Book your stay at the Sussex KOA which is a convenient 30 minutes from this whale-watchers paradise. Fundy National Park is the place to start your visit, but be sure to keep an eye on the tide tables to make sure you don't get caught out as the tide is coming in.
KOA Can't Miss: Set sail aboard the 53-foot Ambassador where you can help haul in the day's lobster catch and enjoy a can't-get-it-any-fresher crustacean feast right on deck.
Like its neighbor across the bay, life in Nova Scotia is primarily centered on the water. Besides an endless supply of fresh-caught lobster, many charter fishing boats here also make daily forays off the coast in search of the equally tasty, but considerably larger, bluefin tuna. The Halifax West KOA offers a centralized location to start exploring the coasts.
KOA Can't Miss: The aptly-named Nova Scotia Good Cheer Trail where you can sample the wares of nearly 50 local wineries, distilleries, craft breweries and more.
If sightseeing is more your style, there are also plenty of scenic cruises ready to introduce you to the Nova Scotia's ruggedly beautiful coastline. In late summer and early fall, whale-watching expeditions head out in search of the dozens of cetacean species that call these waters home.
KOA Can't Miss: For something a bit more thrilling, experience tidal bore rafting as your motorized Zodiac surfs the waves of the Bay of Fundy's incoming tide as it makes its way up Nova Scotia's Shubenacadie River.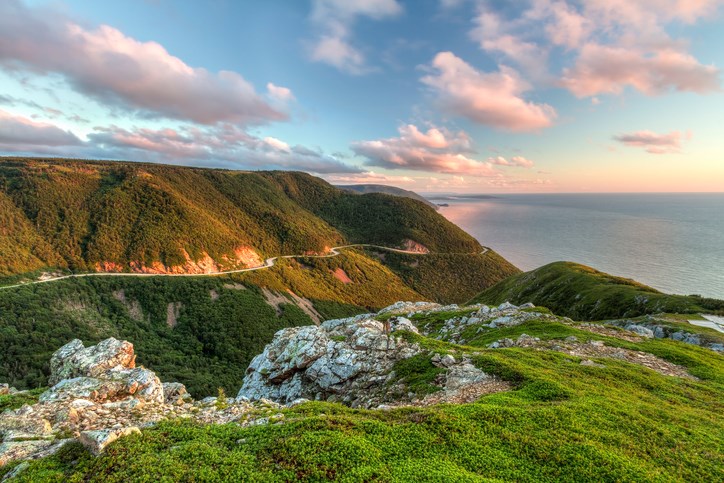 Make your way to the northern tip of Nova Scotia to drive the renown 185-mile Cabot Trail. Skirting the eastern and western coastlines (hint: drive in a clockwise direction if you or your passengers have an aversion to motoring alongside steep drop-offs), the route winds its way through Cape Breton Highlands National Park where you'll find dozens of hiking trails and breathtaking viewpoints. A stay at the North Sydney / Cabot Trail KOA not only serves as a convenient base for scenic drives, but also boasts an unrivaled camping view.
From Newfoundland and Labrador coasts, you can have the thoroughly unique experience of paddling a sea kayak among icebergs, puffins and breaching humpbacks in Iceberg Alley.
KOA Can't Miss: After exploring Iceberg Alley, warm up with a pint and live music in an authentic pub, or chow-down on a local tradition, a beach picnic known around these parts as a "boil-up."
Wherever you choose to roam in the diverse landscape that is Atlantic Canada, there are two things you can count on: having an unforgettable visit and that the fun-loving staff of a KOA campground will be there waiting to welcome you.
Alan Rider
---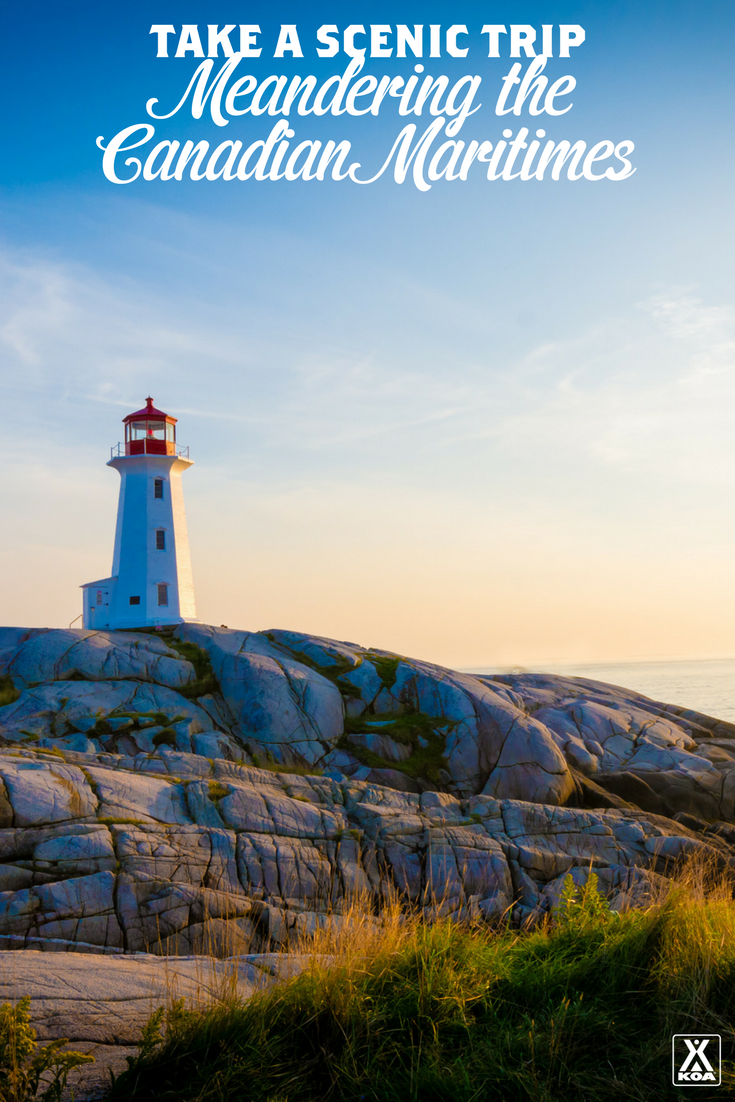 Save