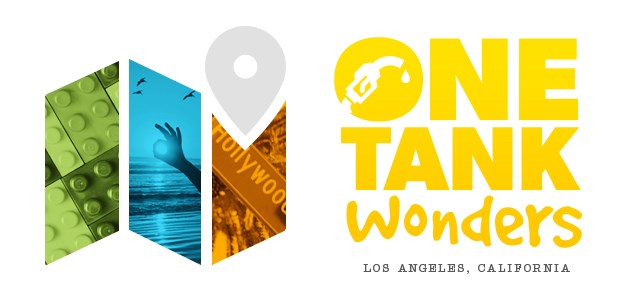 Los Angeles may be known for the entertainment industry, beaches, surfing, Santa Monica Boulevard and the like, but did you know there are plenty of entertainment options outside the city, just a short drive away? The surrounding area of southern California boasts a wealth of National Parks and Forests if you're looking for some natural beauty, while the desert can offer up such surprises as giant dinosaurs and historic mining operations, not to mention some fabulous roadside diners.
KOAs along the way:
Places To See And Things To Do:
Santa Barbara
Tour Casa del Herrero, one of the finest examples of Spanish Colonial Revival Architecture in the U.S.
Bodfish
Silver City Ghost Town – Explore this old gold rush mining town recreated from buildings brought in from around the Kern Valley, replete with original artifacts, often used for "old West" film sets and said to be home to a few ghosts.
Santa Barbara
Santa Barbara Zoo – Mingle with penguins, say hello to Daniel the Giraffe, and beware of the lions and leopards!
Hollister
Pacheco State Park – Discover the wildflowers and wildlife by foot, horseback or bike on this former cattle and horse ranch.
Places to Eat:
Arroyo Grande
Doc Burnstein's – Study flavor in the ice cream lab and choose a sample from over 70 flavors.
Lompoc
Scenic Drive and Jalama Beach Cafe – Scenic 28 mile drive lands you on Jalama beach–home of a burger shack famous for their 1/3 lb burgers stacked with fresh vegetables and a secret sauce.
Pismo Beach
Splash Café – Sample the award-winning clam chowder at this Pismo Beach favorite.
Tehachapi
Indian Point Ostrich Ranch – Tour this ostrich ranch, but try not to get too attached to the animals; you can also buy fantastic ostrich steaks and burgers.
KOAs along the way:
Places To See And Things To Do:
Carlsbad
Legoland – Adults and kids alike will enjoy the rides, shows and Lego displays on a scale you only wish you could build yourself.
Carlsbad
Carlsbad Village – Stroll through the charming downtown area with curios, food and shopping.
San Juan Capistrano
Mission San Juan de Capistrano – Famous for the swallows that return every year on March 19th, this historic mission features beautiful grounds and living museum. Nearby is the Los Rios Historic District, California's oldest neighborhood.
La Mesa
Pacific Southwest Railway Museum – Marvel at the more than 80 pieces of railroad equipment or become an "Engineer for an Hour" and drive a diesel locomotive! On weekends you can also enjoy a train ride to the Mexican border or a cab ride in the locomotive with an engineer.
Places To Eat:
San Diego
The Linkery – This restaurant specializes in sausages, and you can even buy their home-cured bacon made from pigs raised by a small co-op of traditional farmers.
Ramona
Ramona Café – Home of "The Kitchen Sink" breakfast: a ceramic skillet piled high with, you guessed it, everything but the kitchen sink; or try the giant "blue-ribbon" cinnamon roll for two.
San Diego
South Beach Bar and Grille – They claim they have the "world's best fish taco." Why not try it for yourself?
KOAs along the way:
Places To See And Things To Do:
Boron
Borax Visitor Center and Twenty-Mule Team Museum – One of the largest open-pit borate mines in the world: learn about how the historic mule teams pulled the borax through the hottest desert in America and watch the modern-day equipment in action.
Cabazon
Cabazon Dinosaur Park – It is hard to miss the two larger-than-life dinosaurs as you drive past on Interstate 10. "Dinny" and "Mr. Rex" also house a dinosaur museum and store, with rides and robotic dinosaurs.
Places To Eat:
Victorville
Emma Jean's Holland Burger Café – Route 66 roadside diner with old-fashioned quality food.
Baker
The Mad Greek – Bursting lamb gyros and tangy tzatziki make this Greek diner a nice change from the classic burger and fries. Also famous for their strawberry shakes. (Be sure to see the World's Tallest Thermometer while in Baker.)
Yermo
Peggy Sue's 50s Diner – Enjoy the sights and sounds of this rock n' roll era roadside diner, which is home to period movie and TV memorabilia, an old-fashioned 5 & Dime store and a few dinosaurs hiding in the backyard.
Heading west from LA?
Only one option: head to the beach, take a swim, and have fun!
Need help planning your route? Click here.
Now that you've read our recommendations, we want to hear yours. Share your ideas for fun things to do in and around Los Angeles by commenting, below: