Experience a one-of-kind Montana town home to chefs, artists and cowboys.
Livingston is located in Southeastern Montana along the Yellowstone River. With a population of a little over 7,000, you're certain to find rest and creative inspiration in this breathtaking area known as "Paradise Valley." The town's vintage mountain charm lures in both the eclectic locals and adventurous passers-thru.
Paradise Valley runs adjacent to the Absaroka-Beartooth Mountains – from Livingston, to Gardiner, Montana. Farm land and ranches consume much of the valley, but hiking trails and boat ramps are also abundant.
Top 8 Things to Do in Livingston, Montana – a list of our favorite travel finds in and around this charming town:
Grab some cowboy dinner and drinks at the Murray Hotel bar which was featured on a Travel Channel episode of Anthony Bourdain's "No Reservations." On Friday and Saturday nights, sway to the live music, order Miner's Gold brew with an orange slice, and pet the friendly dogs wandering the bar.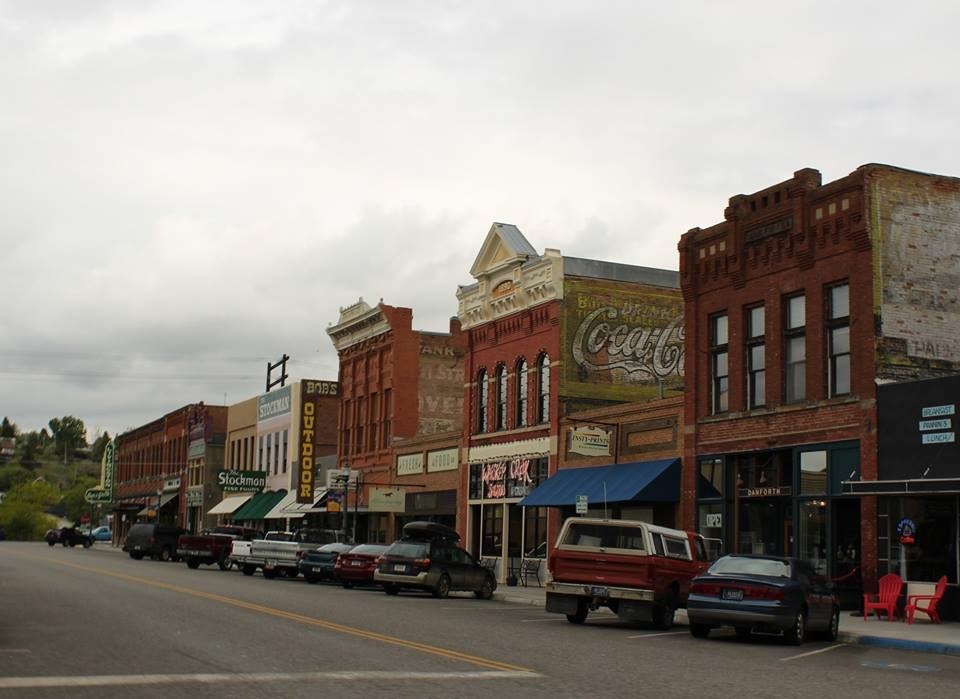 KOA Insider Tip: In the morning, grab a bar stool seat at Pinky's Cafe which opens at 7:30am. We recommend their fresh squeezed orange juice, Waffle Benny (Eggs Benedict on a waffle), and piping hot cup of coffee.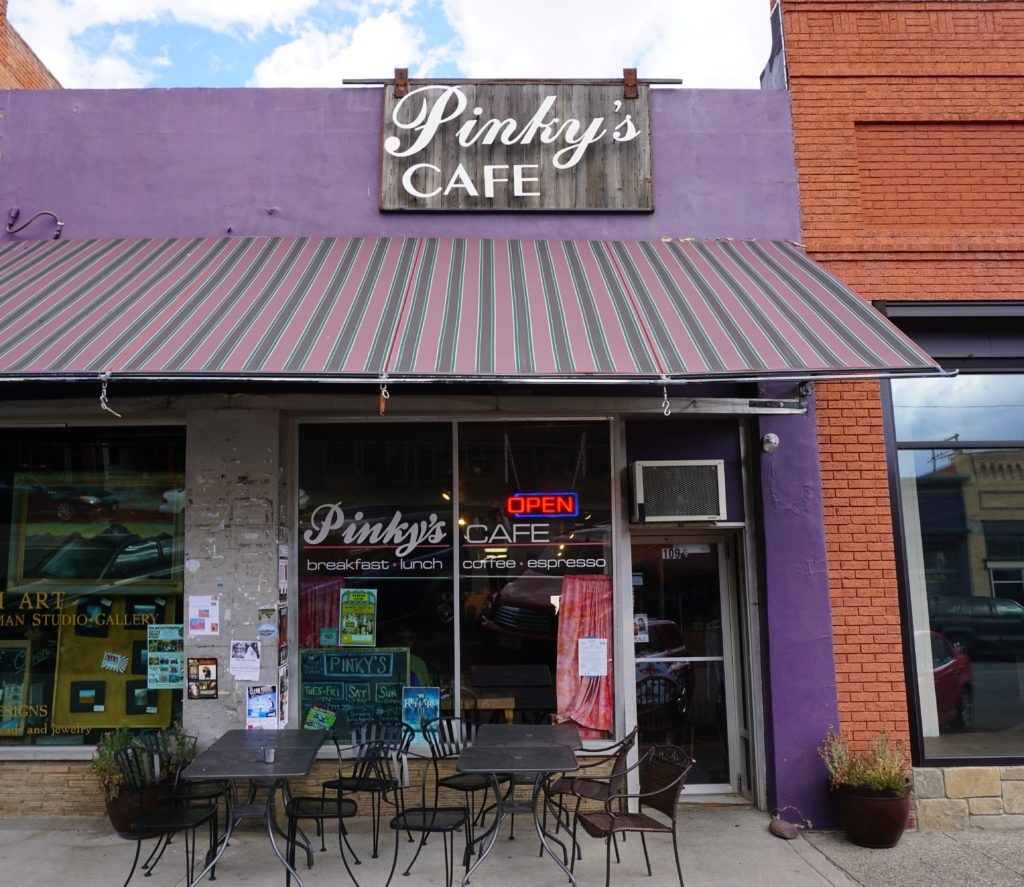 When visiting Livingston, stay the night to immerse yourself in everything that Paradise Valley has to offer. The Livingston / Paradise Valley KOA Holiday campground is 9 miles from I-90, a short 10-minute drive into town. This beautiful KOA tucked into the mountainside closes for the winter, but opens May 1st – October 15th.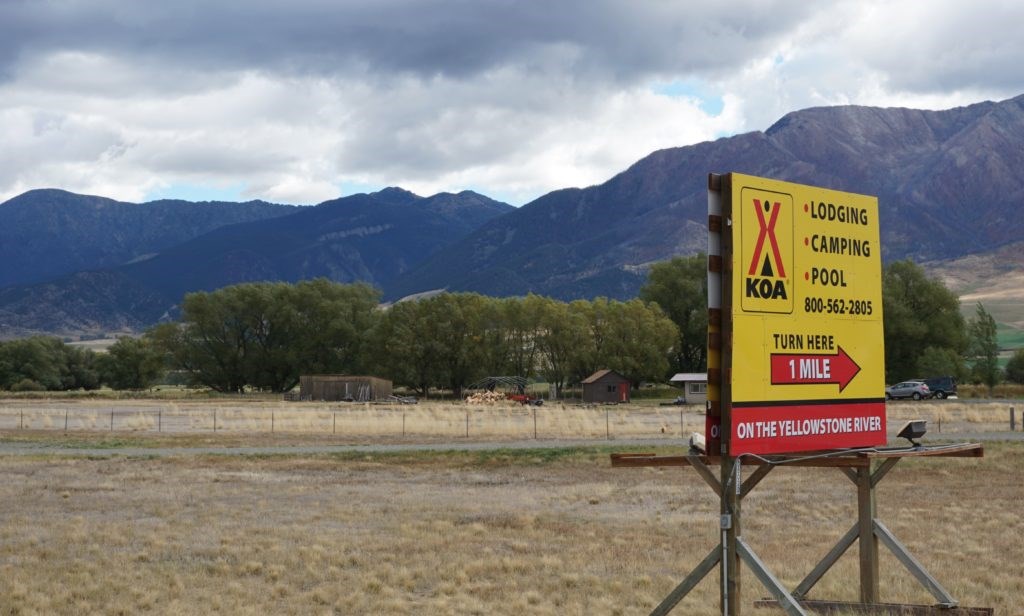 KOA Insider Tip: The campground property touches 500 feet of the Yellowstone River and has free Wi-Fi. In addition, there is a boat ramp adjacent to the campground if you choose to float the river.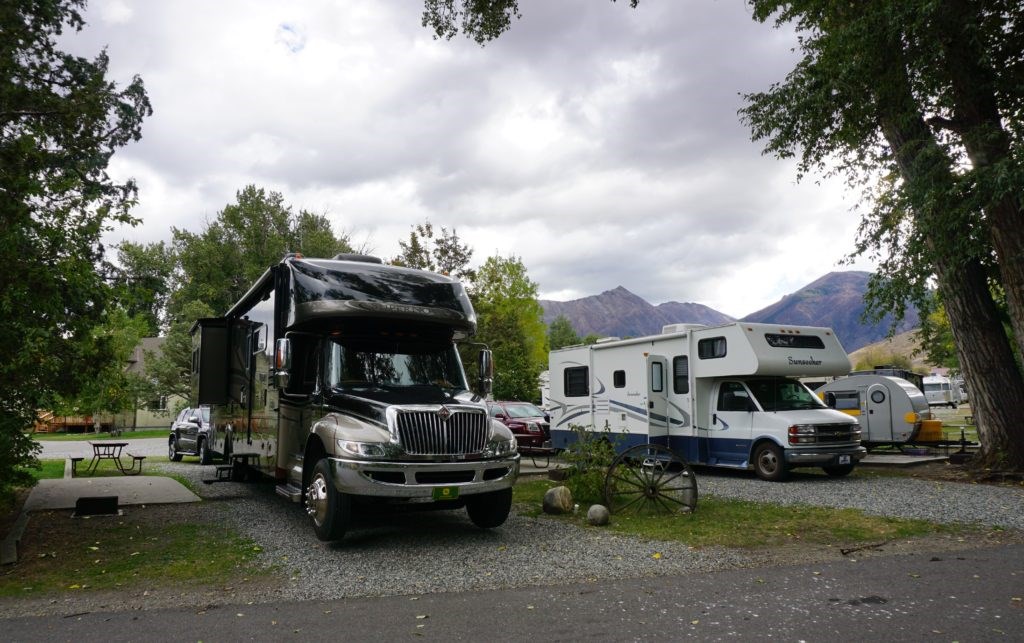 Just a few miles from the campground, The Wildflour Bakery is perched in the small town of Emigrant, Montana. Here you can order breakfast items such as the Pre Bird Scramble (scrambled eggs) or lunch which starts at 11:30am.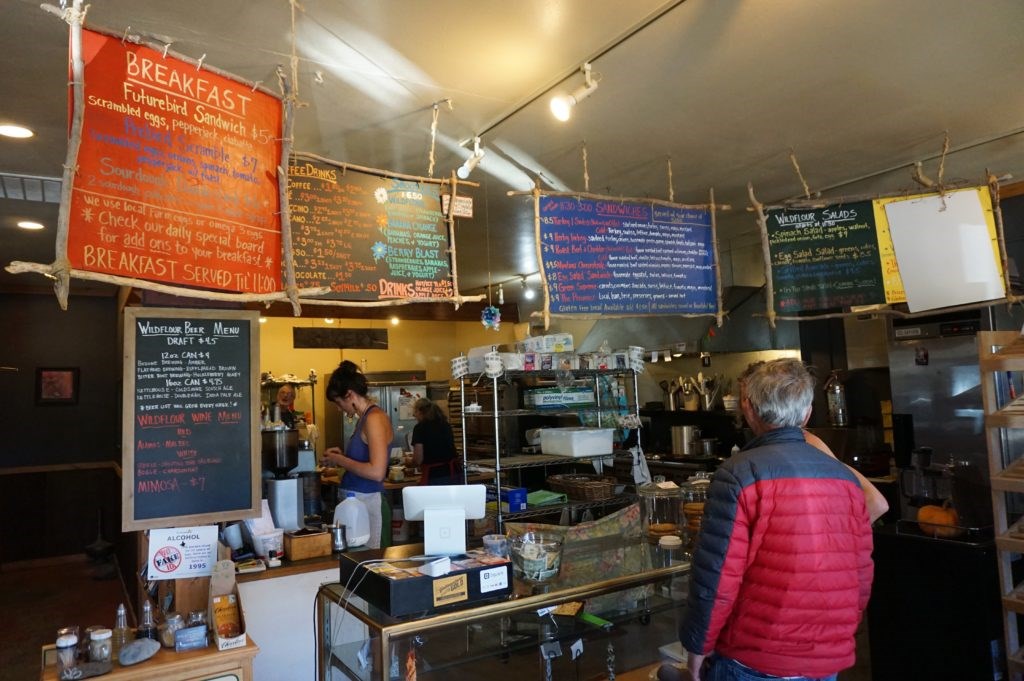 KOA Insider Tip: After eating breakfast, order a loaf of their fresh baked bread or sugary pastries to take on the road. And trust us – their tantalizing scones and Chai Tea are worth the extra notch in your belt loop.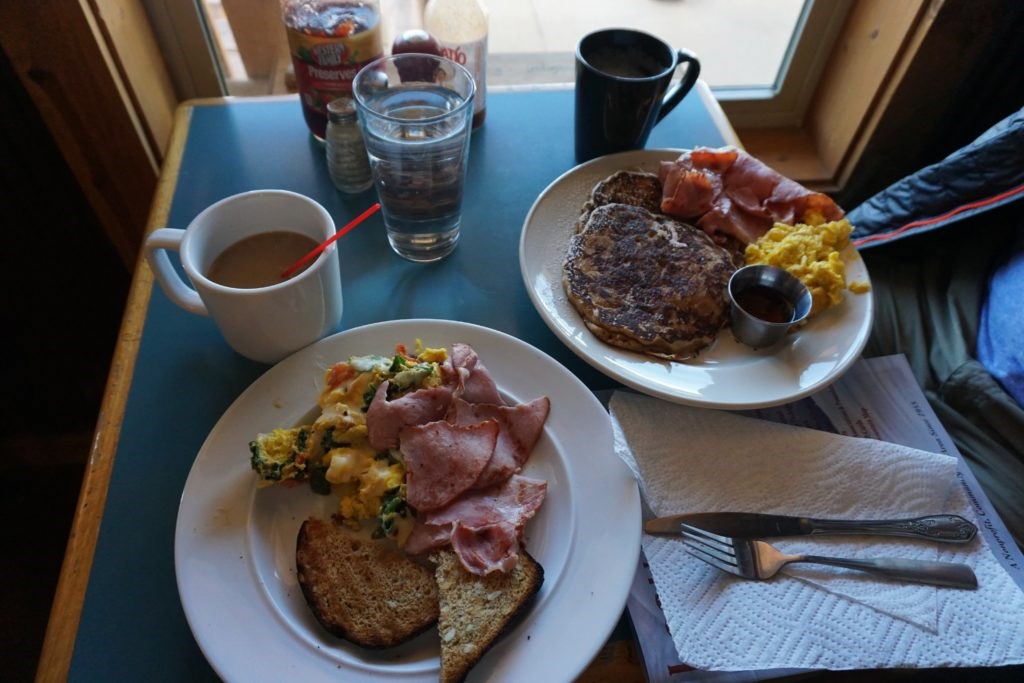 Pine Creek Falls is roughly 1.1 miles from the parking lot trailhead and stands 100 feet tall. The trail to the falls is easy for all ages to complete, but not paved. When reaching the falls, carefully walk down to the base and cool off in the refreshing mountain water.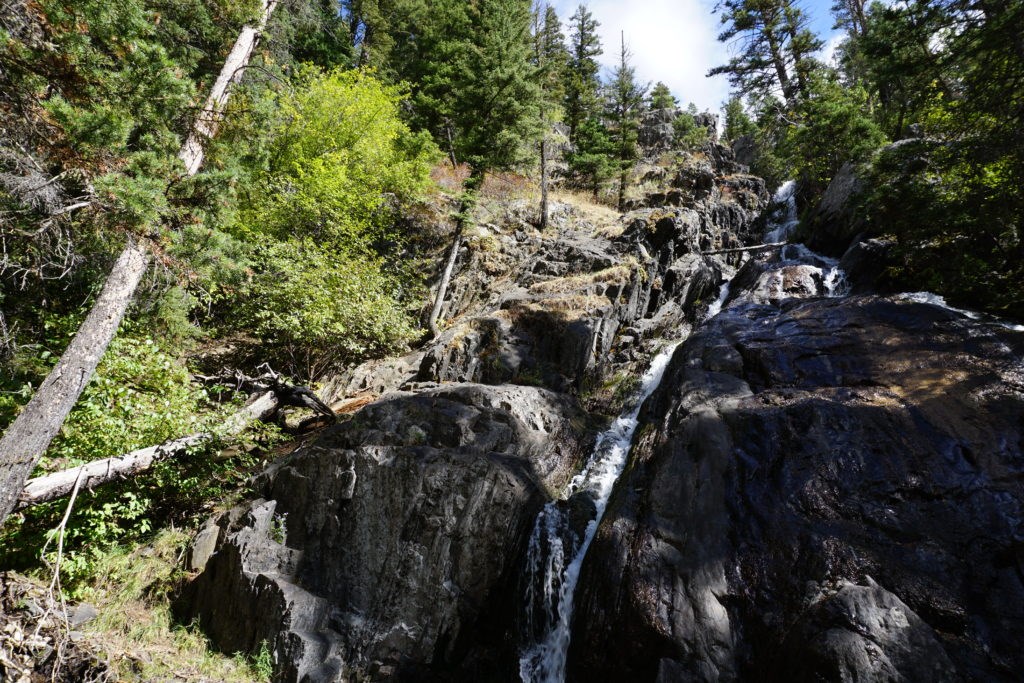 KOA Insider Tip: Cross the narrow footbridge and continue on the trail to begin the Pine Creek Lake Trail (~4 miles to Pine Creek Lake from the falls).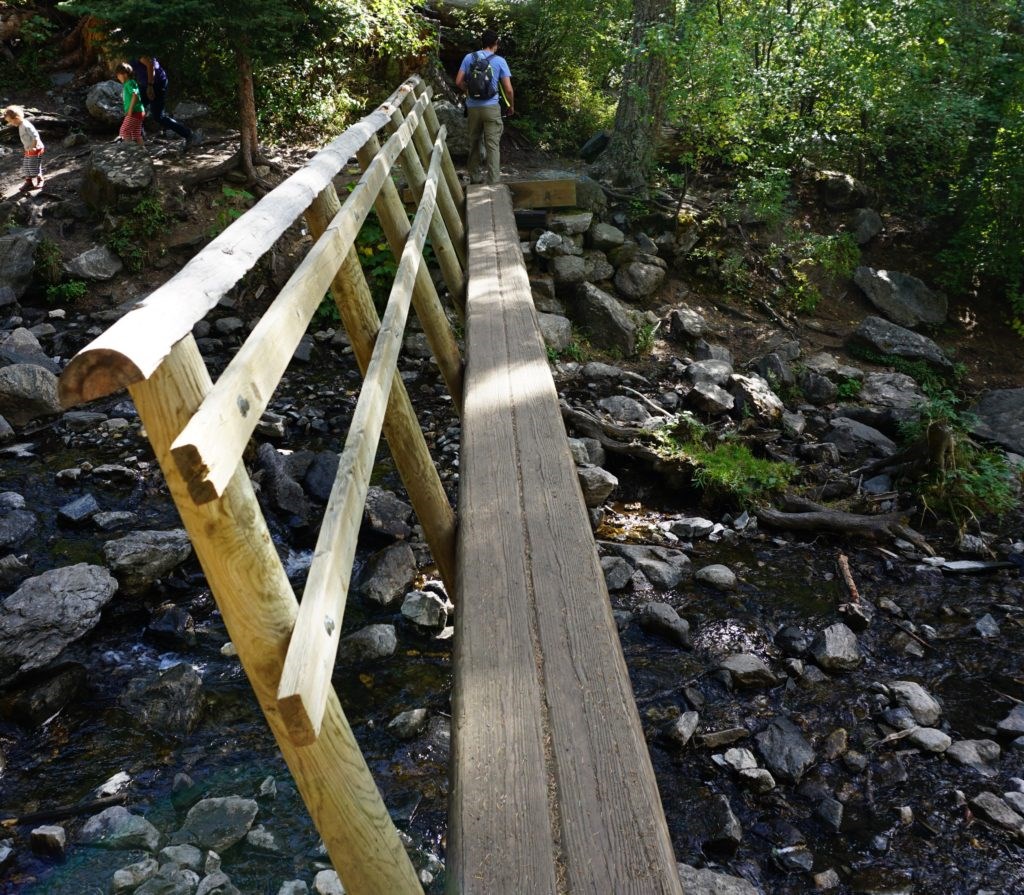 If you're looking for a challenge while camping in Paradise Valley, the Pine Creek Lake Trail is it. The trailhead sign states the trail is 5 miles to the lake and passes multiple waterfalls along the way. Bring hiking poles, water, food for energy, bear spray, and a jacket as the temperature can drop at the top.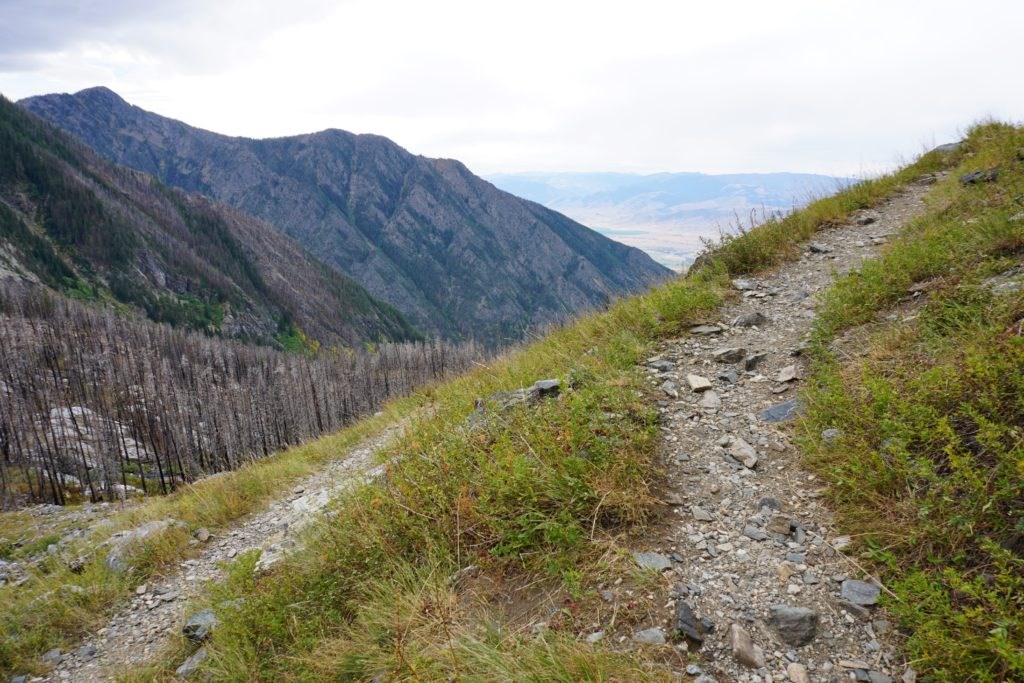 KOA Insider Tip: This trail is for intermediate/advanced hikers. Within the first 5 miles, you'll gain 3,400 feet elevation while trekking up winding mountain switchbacks. It's tough, but don't give up! The lake views at the top are stunning.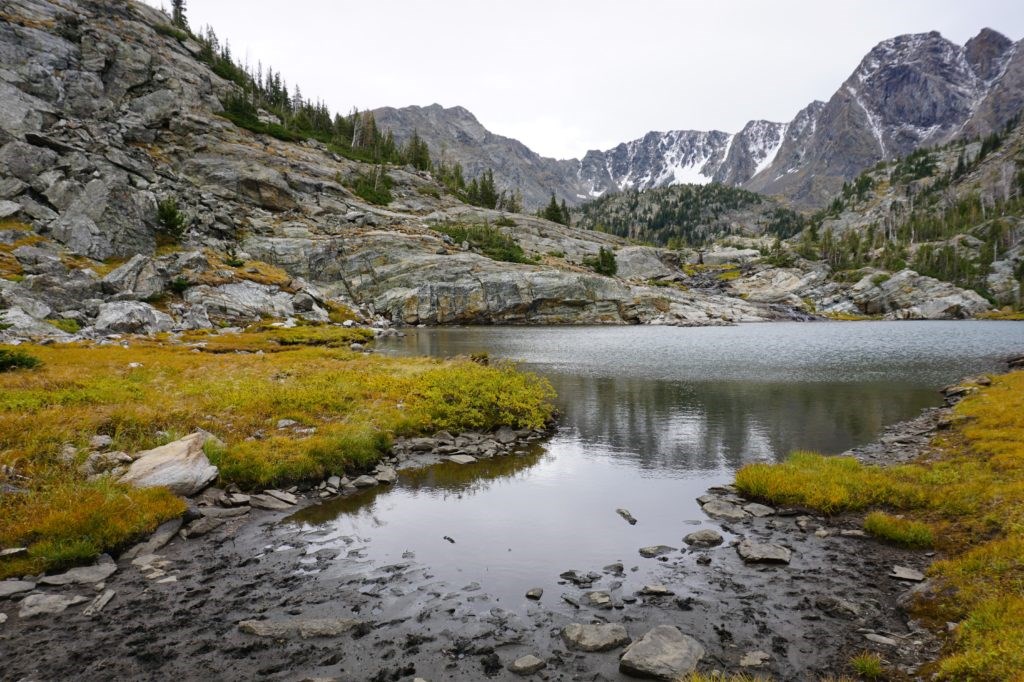 After completing your hike, hop in the car and weave your way back down the mountain to Emigrant, Montana. For dinner, BBQ is on the menu at Follow Yer Nose BBQ – an outdoor eatery with southern charm. The owners, originally from Georgia, told us that the mountains were calling when they moved to Montana 10+ years ago. The only thing they realized the west was missing was good ol' sweet southern BBQ – thus, Follow Yer Nose BBQ was established.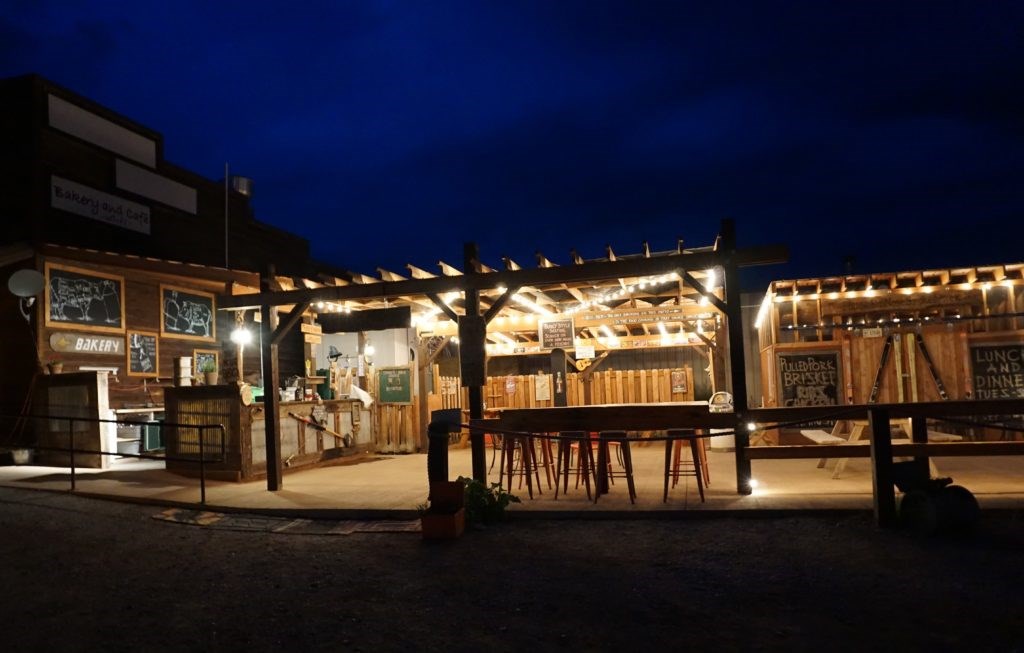 KOA Insider Tip: Order the pulled pork, baked beans, coleslaw, and an iced cold beer. Tease your taste buds with three different types of BBQ sauce available at the counter top. The restaurant closes September 24, 2016 for the winter, but reopens around April 2017 for the spring/summer seasons.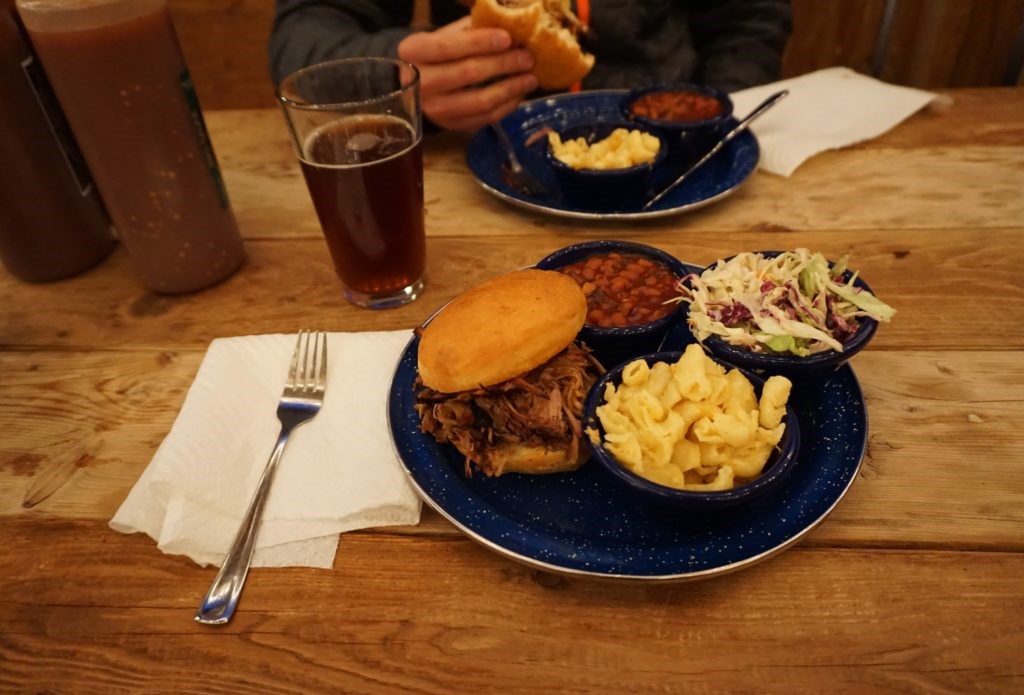 Take a day trip to Bozeman, Montana – a 37 mile drive from the Livingston / Paradise Valley KOA Holiday. Home to the Montana State University Bobcats, this college town is full of mountain charm, delicious food, and preserved historic neighborhoods.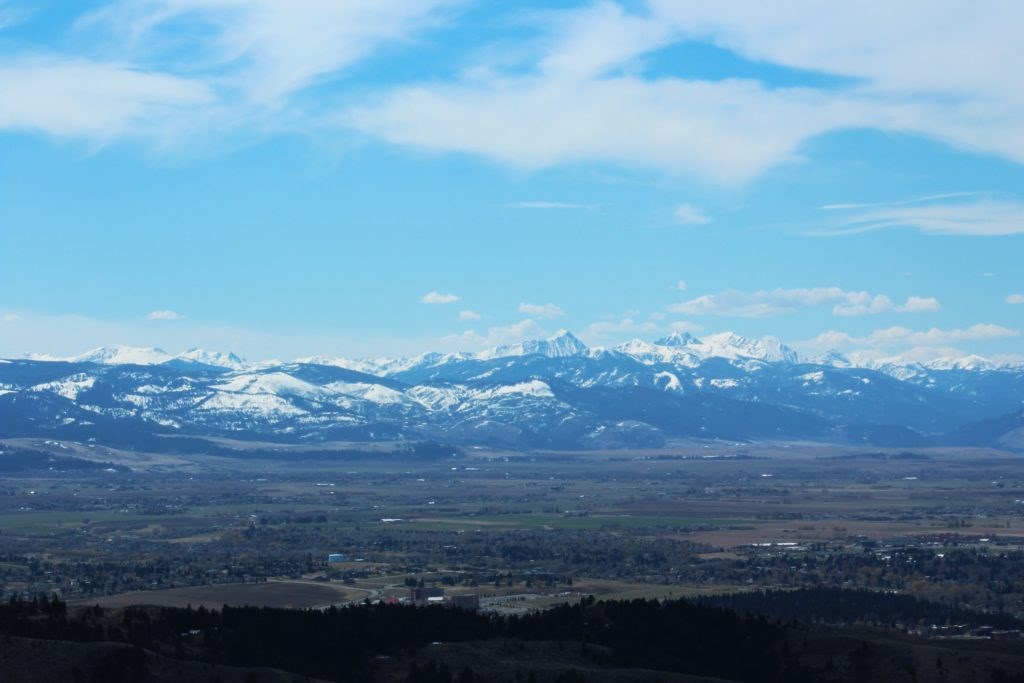 KOA Insider Tip: Hike the "M" Trail, a 1.7 mile loop that leads to the top of the Montana State University "M" landmark. These white-washed letters can be seen throughout your western travels and each represents local city pride. There are two ways up to the top of the Bozeman "M" – the right is steep and rocky, but a shorter route; the left is an easier, flatter surface that takes a bit longer.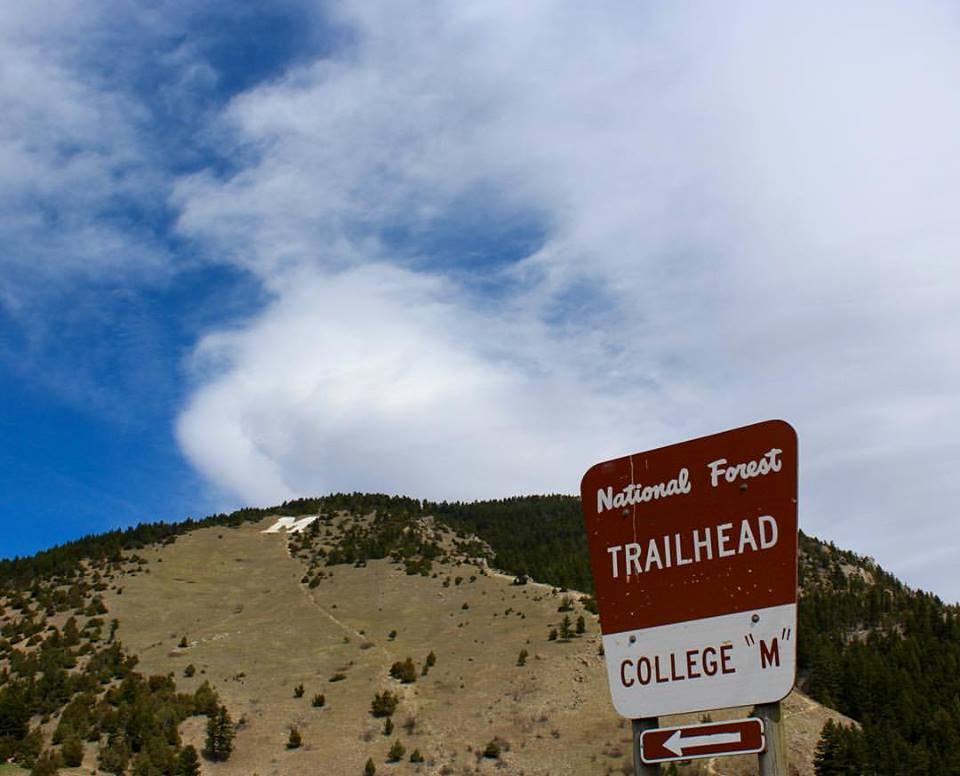 Livingston, Montana is only 54 miles from Gardiner, Montana – the original entrance to Yellowstone National Park. Set up base camp in Livingston, explore Paradise Valley, and then make your way down to this volcanic park.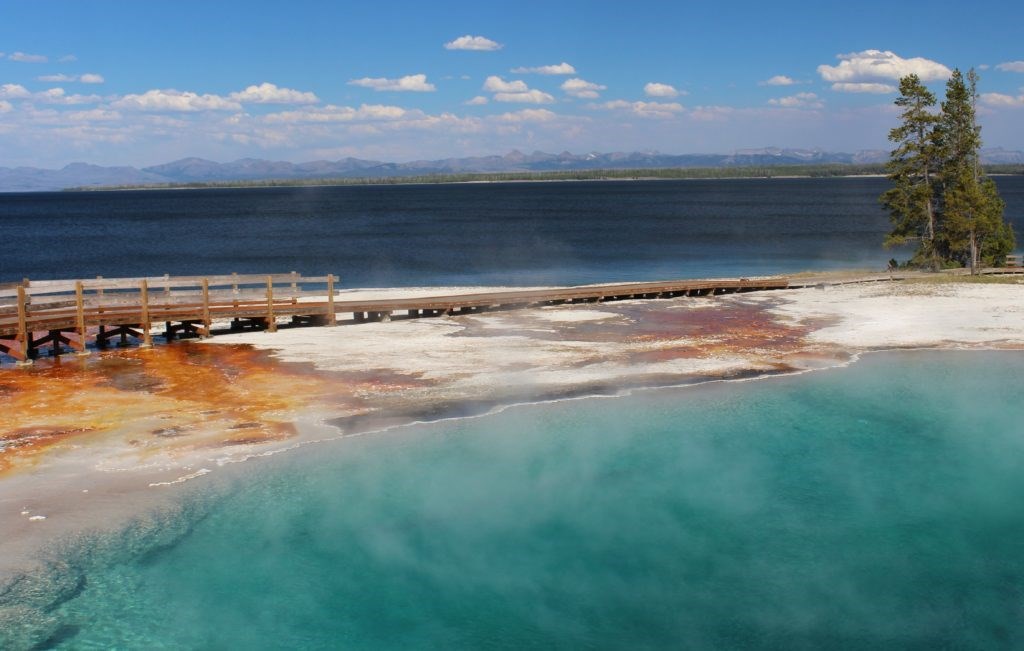 KOA Insider Tip: Bison herds are most commonly spotted in Yellowstone's lush river valleys – keep your eyes peeled when cruising through Lamar and Hayden Valley for these strong, iconic creatures. For more tips on what to do in Yellowstone National Park, click here.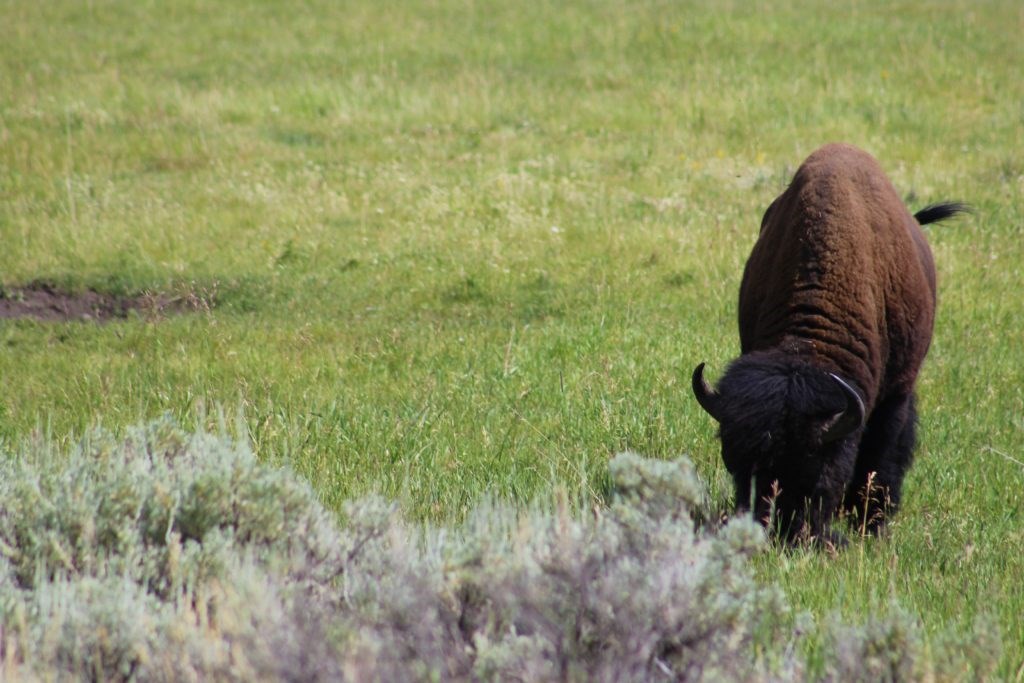 Distance to Livingston, MT:
117 miles W of Billings, MT
206 miles NE of Jackson, WY
221 miles NE of Bozeman, MT
Other Travel Tips:
There are gas stations in Livingston and Emigrant, Montana where you can purchase groceries
Hiking shoes and poles are recommended for the Pine Creek Lake Trail
The KOA campground store has ice and firewood
---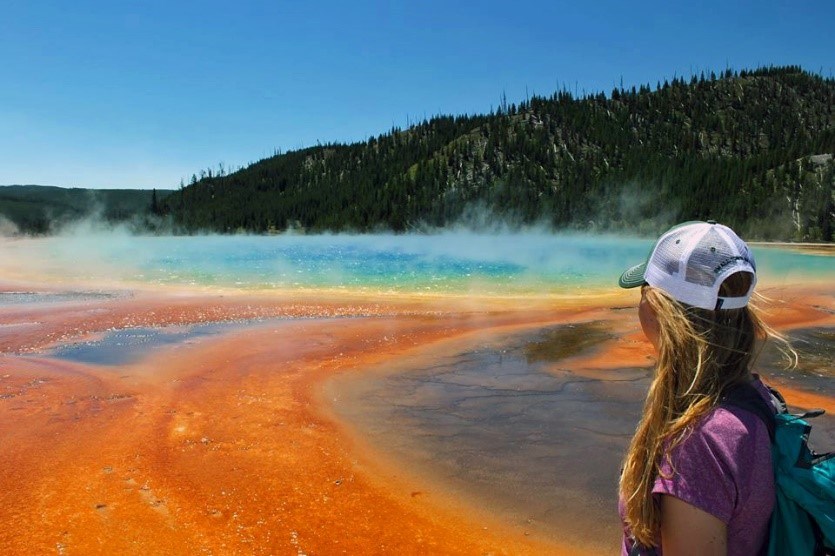 Shannon May is a Florida girl who moved to the mountains. Prior to moving to Montana, she lived in New York City for five years and worked at a large advertising agency. Currently, Shannon is a Freelance Marketing Consultant who creates digital content for various brands and simultaneously shares her travel adventures on YouTube. Follow Shannon on her website, Instagram and Twitter.
---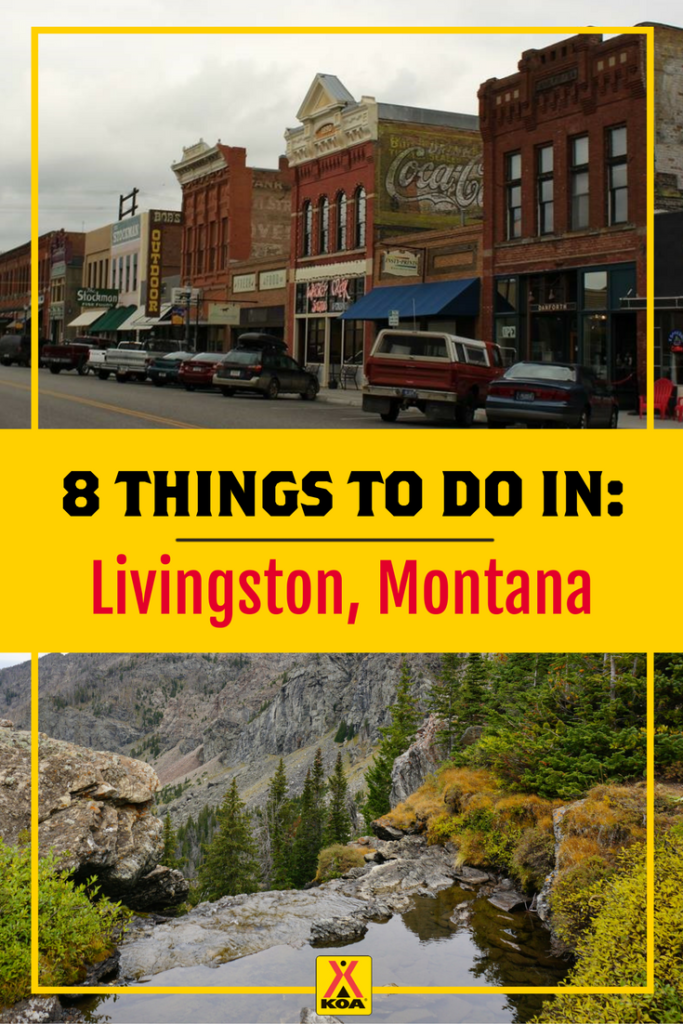 Save