Let these five steps guide you as you start your journey to the snowbird RV life.
Sure, winter is beautiful.
It's beautiful when you're sitting next to your warm fire, with a cup of hot chocolate in hand (with extra whipped cream, of course), and wrapped up in your favorite blanket.
For many, that's about the only time that winter is beautiful. One step into the outdoors, or even just one step away from that fire, and the cursing of winter begins.
We can't blame you — winter certainly isn't for everyone.
And that's why the snowbird life exists.
You've likely heard the term, but may not know exactly what it means. Like migratory birds, snowbirds are people that head down south to warmer climates when the temperatures start to drop.
What a fabulous way to live, right?
 You too can easily become a snowbird — especially if you're already an avid RVer. Today we're sharing how you can trade the snow for some sand, and love winter as a snowbird.
1. Decide on a destination
You know you want to go south somewhere, but do you know exactly where yet?
The first step in being a snowbird is planning your route. You may want to travel around to a few different locations and campgrounds, or you may opt to park your RV in one spot for the whole winter and really make it feel like home.
Though there are plenty of options, the most popular snowbird states are:
Arizona
California
Texas
Nevada
Florida
Georgia
South Carolina
So you'll want to decide if you are leaning more towards heading to the deserts of the Southwest, the beaches of California, or to the Southeast where Florida, Georgia, and South Carolina offer some fabulous and different experiences.
How do I make the decision of where to go?
You'll want to consider what type of climate you're looking for (ex: dry deserts of Arizona or humid swamps of Florida), and then start digging into that area to see if the activities there suit your wants and needs.
The greatest part about being an RV snowbird is that you are mobile. If you end up somewhere that you're not happy with, all you have to do is pack things up and head to a new destination. Remember, while location can be important, the social scene of your snowbird community is key to finding the campground that's right for you. Consider trying a few different campgrounds to find the fit that works best for you.
Luckily, finding a KOA campground wherever you decide to spend your snowbird winter is incredibly easy. Our Find a KOA tool allows you to click on a state you're interested in traveling to, and see all of the KOA campgrounds there.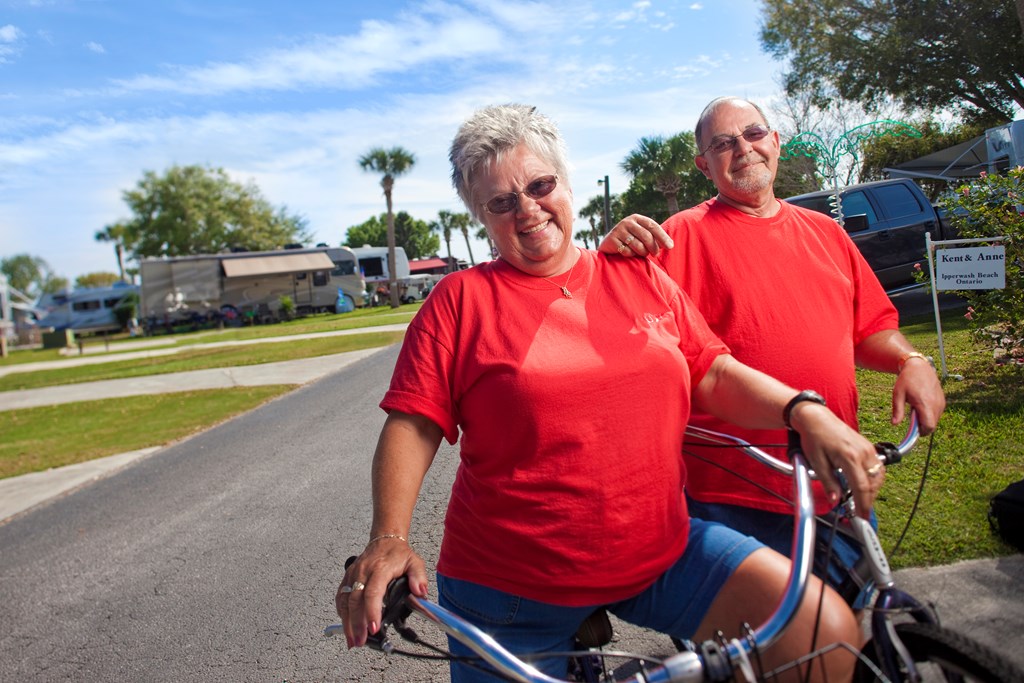 2. Get your RV ready to rock 'n roll
Though we won't go into all the nitty-gritty details here (our resident RV expert will share his tips on that soon), there are a few basic things you'll need to do to prep your RV for a trip down South.
And it all begins with an inspection of not only your RV, but also the car you'll be towing behind.
Here's a quick checklist you'll want to mark off to ensure you're set to go:
Have tires, brakes, and axle bearings inspected on your RV
Have tires, brakes, and axle bearings inspected on your tow vehicle
Lighten the load by cleaning out your RV and ridding of anything you don't need
Check your RV's air conditioning — you're going to need it where you're headed!
Clean out (again) your RV's waste tanks so you're getting a fresh start
3. Prep your home for your absence
Since you'll be gone for quite some time, making sure that your home is ready to be left alone for at least a month or two is key.
You can opt to either winterize your home, or keep everything running as if you were living there.
Either way, if you have friends or neighbors who are staying in town for the winter, you may offer to pay them to pop in and make sure everything is okay at your house while you're gone. That way, if something goes wrong, you can work on troubleshooting it so it doesn't get worse while you're away.
Digital inbox
You'll easily be able to manage all of the mail you receive at home while you're RVing down South using the Digital Mailbox. You can access your mailbox from any phone, computer, or tablet.
See your mail
KOA Postal Mail Services will send you a picture of every piece of mail that comes to your home, as well as the sender information. This includes mail, packages, magazines, and important bank and credit card statements.
A real address
While traveling, you'll have a virtual address assigned to you that is a real U.S. street address with your own mailbox number.
Forwarding capabilities
See a piece of mail in your Digital Inbox that you need ASAP? No problem! With this KOA service, you can forward letters and packages anywhere.
New mail alerts
You'll receive an alert either on your phone or via email whenever your receive new mail. That way, you can check and see if it's important and needs to be handled immediately, or not.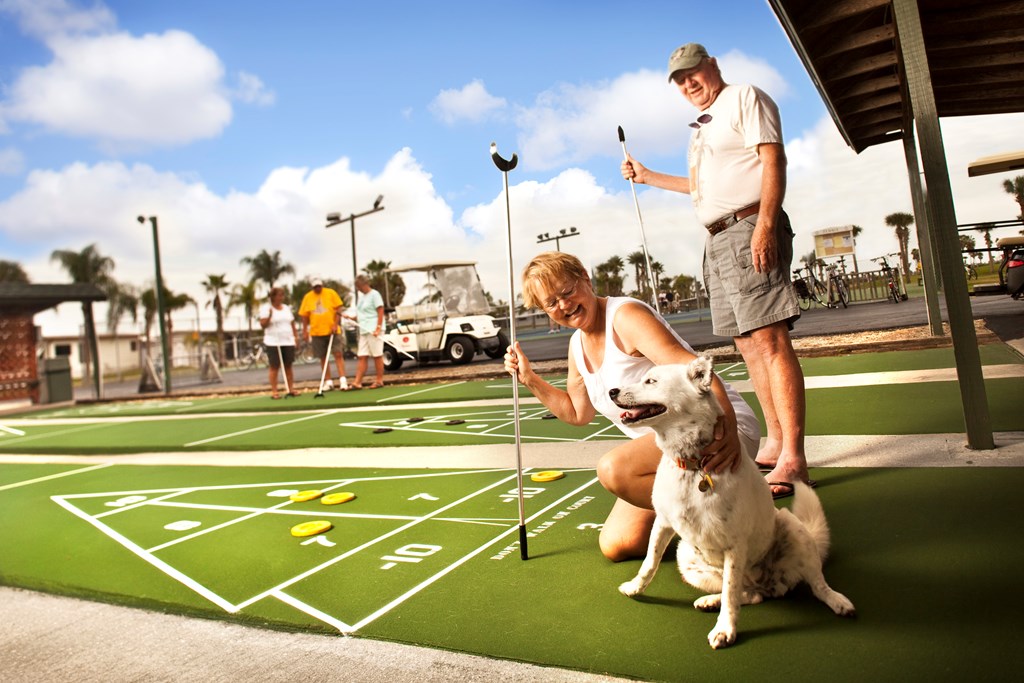 4. Pack it up
We aren't going to lie — packing for a winter-long trip can present some challenges.
The best way to face this challenge head-on is to make a checklist.
Here are some of the basic things you'll want to bring with you:
Clothes
First aid kit
Any medication
RV houseware needs (including dishes, garbage bags, batteries, etc.)
Fun and games (including laptop, books, board games, etc.)
Adventure gear (including hiking boots, fishing poles, etc.)
Food
5. Things to keep in mind
In addition to the above things you'll want to do before embarking on your snowbird journey, there are other tips we have for you that will help make your journey go much more smoothly:
Find out how your travels will affect your insurance coverage
Ask someone to take care of snow removal at your home
Make sure your credit cards, driver's licenses, and other vital things aren't nearing expiration
Think twice before posting on social media, or be sure to set your profiles to "private" — burglars check social media oftentimes for their next victim
Put your cable, phone, and Internet services on hold so you're not paying for what you're not using
Leave lights on in your home, or set them on timers to make it look like someone is home
Ensure any medication/prescriptions you have can be accessed where you'll be down South
---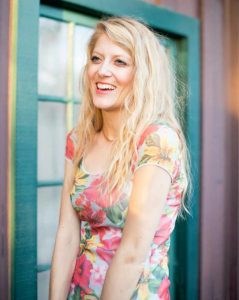 Leslie, a.k.a. Copy Girl, is a copywriter who gets butterflies from telling stories through words.
Her voice comes from a place filled with passion, dreams, and lots of sugar. "Cake over steak" is her go-to motto.
With over 10 years of experience in crafting words, and years of embarking on travels that have taken this Montana girl to some incredible places, Leslie love the adventures of both body and mind her writing takes her on.
Everywhere she goes, she takes this advice with her:
"Hold on to your divine blush, your innate rosy magic, or end up brown." – Tom Robbins, Jitterbug Perfume
To see what Leslie's up to in the writing world, visit her website here.
---