Heard the term "snowbird" but unsure what it means? Learn more about this winter RV lifestyle.
As colder weather starts to descend on Canada and much of the United States the idea of retreating to a warmer climate might just sound ideal. It might also sound like a dream that unattainable. If you're an RVer, exchanging the impending snowflakes for warm days and sunshine doesn't just have to be a fleeting idea. The snowbird camping lifestyle might just be the perfect solution.
So What's a Snowbird?
A snowbird is a winter traveler also known as a winter Texan or half-back. Usually they fall into one of three categories:
Northern residents who pack up, leave their permanent home behind and temporarily relocate via RV or park model (think a small vacation home) in a Sun Belt state.
Full-time RVers who change locals throughout the year to follow weather that's kinder on their rigs.
Seasonal Work Kampers who relocate to different KOAs to serve as hired help during busier seasons. Often these snowbirds are retired individuals or couples looking to supplement their income while living as full-time RVers.
While it's common for snowbirds to be retirees, younger RVers and families are growing more interested in this warm-winter lifestyle.
What Type of Destinations Do Snowbirds choose?
Regardless of local, many campgrounds offer activities and amenities specifically tailored to serve the long-term guest. They also tend to offer special extended stay rates that make seasonal stays easier on the pocket book.
How Do I Pick a Snowbird Campground?
Before settling down for a season, consider trying out a few stops for shorter stays in your preferred region. Since you'll be staying at your winter getaway for many weeks or months it's important that the atmosphere feel like home. Remember, for many the snowbird lifestyle is about the community so find the right fit for you.
I'm interested, what next?
If you'd like to learn more about the snowbird lifestyle the following resources are a must read:
---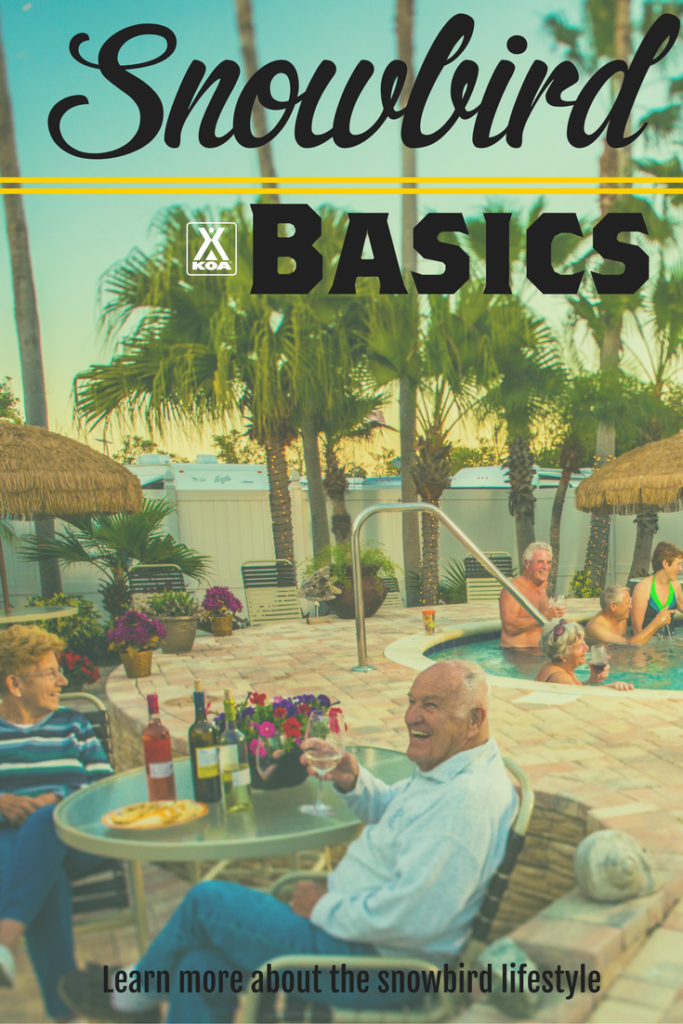 Save