Kid Craft Projects for the Picnic Table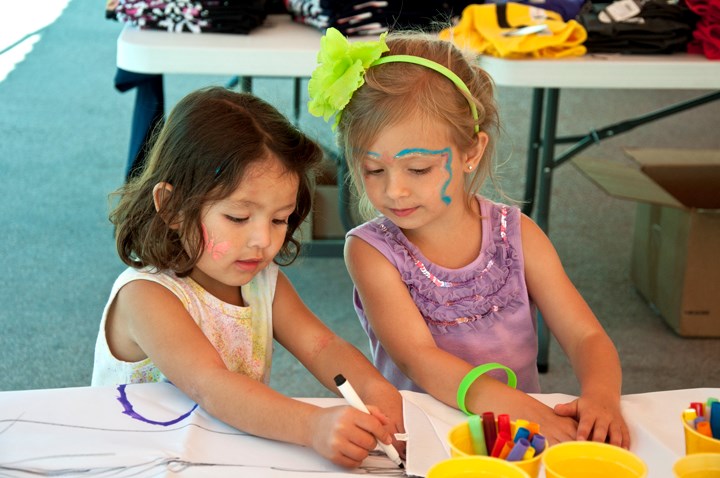 By Kyle McCarthy
Even if you're not a crafty type with your own kit of pipe cleaners, Popsicle sticks, glue and colored thread, you'll find plenty in the outdoors to inspire memorable crafts and toys. Think green, work with items you might throw out, and you'll be surprised at how creative kids can get with natural art supplies:
Bird Feeders from Recyclables
Birds are easy to attract with these feeders. Take a plastic water bottle, put two sets of holes into it, 180° apart, at "waist" and "knee" height. Insert a plastic or wooden spoon through the holes so one side provides a perch for visiting birds, and the "spoon" side becomes a receptacle for birdseed. Fill the bottle with birdseed and seal; suspend from a tree.
Alternatively, use a toilet paper tube and some twigs about the size of pencils. Perforate one end of the toilet paper tube with two sets of holes about a 1/2″ apart, to create perpendicular perches. Smear the tube with peanut butter, roll it in a tray full of birdseed, carefully insert the twigs through the tube and you're all set to attract small birds.
Leaf Art and Flora Creatures
We always carry Post-Its to cut out circles and draw in eyeballs, an easy way for toddlers to turn creations into creatures. Gather leaves of various sizes and colors, and sort similar ones into piles. Using just your imagination, can you create a two-dimensional landscape? What about a farm yard? Oval-shaped elm and birch leaves make good torsos for seated cats, birds and dogs. Look for pinecones, acorns and the fairy-wing-like seeds of birch trees and maples, and have sand or soil handy to stand up a 3D pinecone tribe.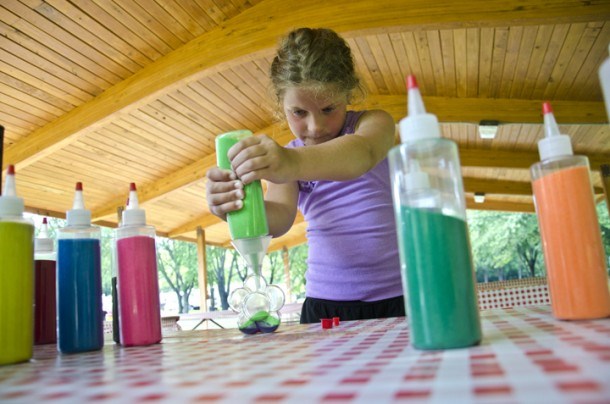 Rock, Paper, Scissors and Paint
Start with newsprint or old maps as canvas; add evergreen bough paintbrushes and a pasta box palette. Let kids choose three watercolors and experiment with thick and thin paint applications. When's it dry, leave art out in the rain, pour water over it, or dip it into a river and see how it changes.
Paint five smooth river stones with "X" and five with "O" to create pieces for tic-tac-toe. Use a cereal box or a baking dish for the board.
Let a Garden Grow; Take Home a Tree.
You'll need an old tin can or leftover eggshells as a pot. Have kids fill them near the top with soil. At the base of a tree, look for moss or little clover seedlings to become a grass field, or a sprouted acorn that will grow into a mighty oak, as reminders of your trip.
Record the Masterpieces
Don't forget to immortalize these crafts with a photo! Check out Campstagram to see other camper's crafty pics and tag your photos with #KOACamping to add to the inspiration.
For even more crafty fun, visit sites such as All Free Kids Crafts, Pinterest or learn about our 5 Rules for Building a Campground Craft Kit.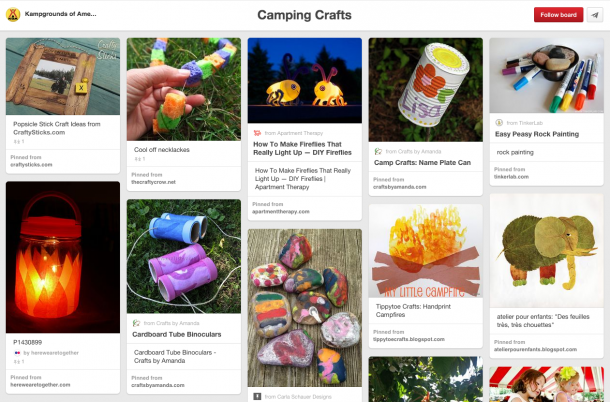 Kyle McCarthy is editor of Family Travel Forum. Find more camping tips on Twitter, Instagram, Pinterest and Facebook.