Inspecting a Slide Out: Things To Look For When Buying A Used RV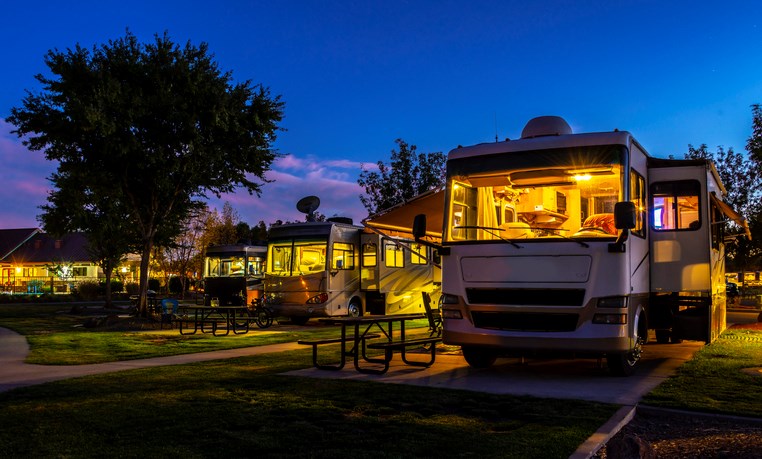 Due to its capabilities and numerous moving parts, RV slide outs are typically one of the most essential parts to closely inspect when looking into buying a used RV. In this video, Dave Solberg from RV Repair Club explains what to keep in mind when looking at slide outs on a used RV. From the component's mechanisms to the exterior sealant and the interior, this helpful RV video will ensure you're prepared for a used RV purchase.
The first thing you'll want to check on a used RV's slide outs is that the seal and flange are flush and capable of keeping out moisture and road noise. Be sure to check for loose screws, mechanisms that don't work quite right and plastic and metal pieces for warps and cracking. Of course with any used RV that you should run the slide out system a few times to see how well it's working. While doing so, keep an eye on the rollers, hydraulics and gears that uphold the weight of the room while it is both sliding and stationary. Buying a used RV means there will most likely be wear and tear, so it's essential to find damage and maintenance work before you make your purchase.
On top of the RV, you should again run the slide components. During this inspection make sure to pay particular attention to the seal between the roof and slide room where there could be gaps or peeling. If you are considering buying a used RV that does not have fold-out awnings to cover the slide out, be sure to brush away any leaves or other debris when setting up camp. The last thing you want is dirt and grime to get into the sealant as this can breakdown down the material.
Inside the RV, check the slide out's flooring and walls for soft spots and moisture damage, as well as seams and molding for gaps and spaces where leaks could occur in the future. Run the slide a few more times to check for binding, jerkiness and excessive noise – any of these could signal potential maintenance work you'll want to have preformed prior to purchasing a used RV.
---
RV Repair Club is your go-to online resource for enthusiasts who want quality maintenance, repair, and upgrade information – a community where passionate RVers can come together to gather knowledge and share their experiences.
---