Take a trip down some of America's favorite railways.
Railways are fascinating modes of transportation that have connected people and industry in the United States since the 1800's. Many fine examples of vintage trains have been preserved for exploration across the country. Step aboard the following rail adventures near KOA locations for a unique living history experience.
The Skunk Train – skunktrain.com
Skunk Train: Fort Bragg & Willits, California
"Woo Woo" of the Skunk Train's whistle echoes through misty Northern California redwood forest. The Skunk line built in 1885 moved gigantic redwood logs deep in the forest to coastal mills. The railway was dubbed "Skunk" because of the odor created when gas and crude oil fumes mixed within the railway's single unit motorcars. The Northspur Flyer, Skunk Train route takes visitors to the site of an old logging camp deep in the woods.
Willits KOA Holiday is minutes from the Skunk Train depot and sports an Old West theme. You can even stay overnight in a Teepee!
Nevada Northern Railway – nnry.com
Nevada Northern Railway: Ely, Nevada
Outlaws frequently hold up the hundred-year-old steam trains on the Nevada Northern Railway. Brave the desolate desert and barren mountains for an exciting 90-minute rail ride on a national historic landmark. This Wild West remote railway was originally tasked with transferring cargo of copper ore to larger transcontinental routes.
The Ely KOA Journey is a treasure hunting base camp. Discover garnets embedded in rock at Garnet Hill Recreation Area and visit nearby deserted ghost towns.
1880 Train – 1880train.com
1880 Train: Hill City, South Dakota
The Black Hills of South Dakota became a-buzz with steam powered railways when gold was discovered in the area. The 1880 Train is a preserved steam train from those frenzied days, with a purpose to expose visitors to the power and ingenuity of steam locomotives. 1880 Train takes visitors on a two hour 20 mile narrated trip into the pine tree and granite rock landscape.
Nearby Mount Rushmore KOA Resort at Palmer Gulch keeps campers busy with tons of activities: on-site rodeo, KOA Fun Zone and nightly shuttle ride to Mount Rushmore's lighting ceremony.
Mount Washington Cog Railway – thecog.com
The Mount Washington Cog Railway: Bretton Woods, New Hampshire
The Mount Washington Cog Railway has been climbing the highest mountain in the Northeast since 1869. Colorful replica Victorian passenger cars are pushed by vintage steam or cutting-edge biodiesel locomotives to the top of Mount Washington. The railway is a National Historic Engineering Landmark making trips up the mountain possible through the grip of the train's cog wheels.
The Twin Mountain / Mt. Washington KOA Holiday boasts 26 acres of land to explore. Sleep in the KOA caboose cabin for an extended train adventure!
Great Smoky Mountains Railroad – gmsr.com
Great Smoky Mountains Railroad: Bryson City, North Carolina
Connecting communities since the 1880's, the Great Smoky Mountains Railroad made movement from remote mountain towns to larger cities possible. Today the Great Smoky Mountains Railroad takes visitors on scenic routes. The Nantahala Gorge and Tuckasegee River four hour excursions each stop in quaint mountain towns. A variety of passenger car classes are available to choose from spanning first class service to open-air gondola.
Cherokee / Great Smokies KOA has 360-degree views of the rugged mountain range. Get ready to fish at the campground's river and trout ponds.
The variety of scenery and purpose of railways across the nation make regional train excursions fun and interesting experiences for travelers. Take a train, see the sights, all aboard!
---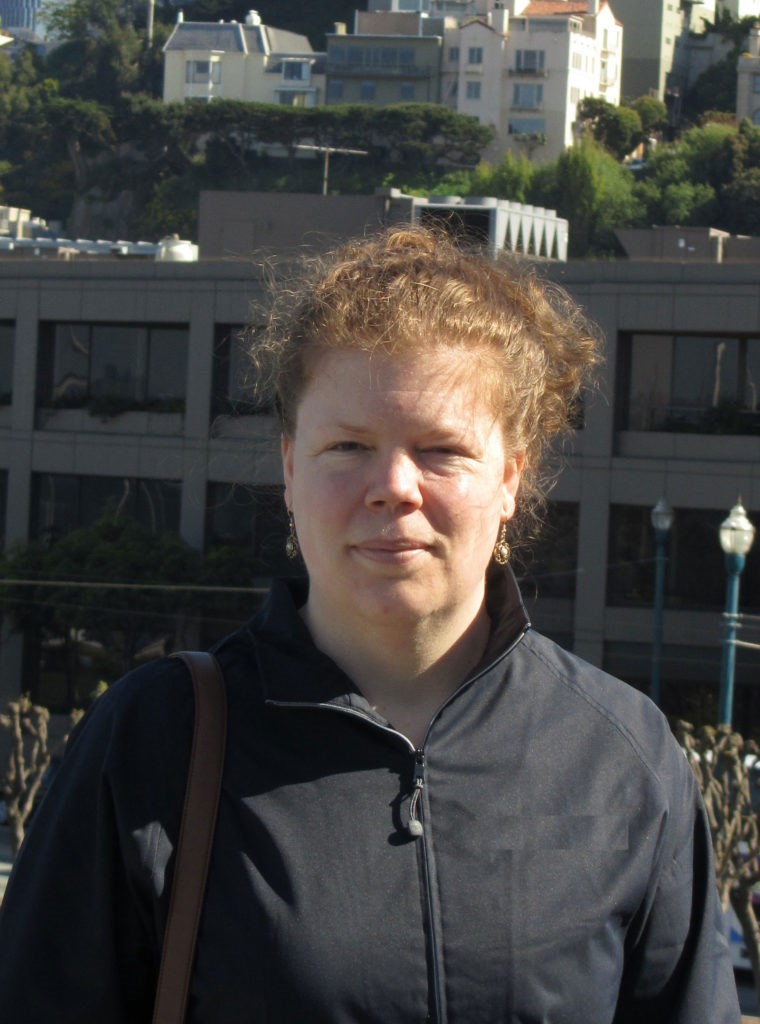 Eva Barrows is a San Francisco Bay Area freelance writer. Eva writes about local places, people and events on her website www.evabarrows.com. She founded the online literary journal Imitation Fruit (www.imitationfruit.com) in 2007 and has enjoyed promoting fellow writers and artists ever since.
---