Successful camping trips all have one thing in common and it isn't perfect weather. It's campers who packed well. On normal vacations, where you're staying with relatives or at a hotel, you can borrow anything you forgot or drive to the nearest Walmart and buy a replacement. But when you're camping it's harder to get by on the fly (unless you're staying at a KOA with a camp store). That's why it pays to be a good packer, or at the very least, to have some sort of strategy. Perhaps you start packing a week before your departure date, or maybe you never unpack, so you never have to pack. If you don't already have a fool-proof packing system in place, don't worry. Whether you're an RVer or a tent camper, here are nine tips for packing for camping trips.
Packing for a Camping Trip? Keep These Hacks in Mind
1. Make a list, and check it twice
While creating a packing list seems obvious, it only works if you do two things. First, you have to make sure you have everything you need on it. That's where free online lists like KOA's Ultimate Camping Packing Checklist come in handy. Second, you have to check off items as you pack. If you use a list-making app like Dynalist, you can do it on your phone or device, so you don't need to worry about carrying around a pen and paper.
2. Consider bins instead of bags
While packing your gear in bags may save room, if you pack in clear plastic bins, you can easily see what's inside, so you don't need to dump everything out to find what you're looking for. Plastic bins are also waterproof, so the contents stay dry, and they're harder for wild animals (or pets) to chew through. Another benefit of using bins instead of bags? They're stackable.
3. Divide and conquer
If you're camping with your partner or with a family, divy up the packing responsibilities. Maybe one person is in charge of cookware and food, another is in charge of sleeping gear and camping chairs and another is in charge of tools and entertainment. If you're going to take this route, it's best to assign by category vs. assigning random stuff. Of course, before leaving for your trip, consult your master packing list to make sure everything is accounted for.
4. Have duplicates if you can afford them
If everything you use in your RV is borrowed from your house, you're bound to forget something or at the very least, be annoyed at constantly having to move it back and forth. "I recommend creating and maintaining camp-specific gear (cookware, cleaning supplies, linens, first aid kit, etc.) for however many people you typically travel with," says Clayton Herrmann, a professional outdoor photographer for Mountain Hardwear. "With the weekend fast approaching, packing should be more of a grab-and-go affair rather than spending precious days and even hours leading up to a camping trip trying to track down essential equipment."
5. Do as much food prep as you can at home
The less you have to pack, the less likely you're going to forget something. That's why it's a good strategy to do as much food prep as you can before you leave. If you peel, slice, dice, season, etc. at home, you don't need to worry about bringing a peeler, a cutting board, herbs, etc. into the woods with you.
6. Pack first In, last out
Use FIFO for things like canned goods, but when you're packing for camping, try to pack the stuff you'll need last, first. When you arrive at your campsite you'll want the gear you need immediately such as your tent or tarp to be easily accessible, not buried all the way in the back of the truck. And make sure to leave space for things you'll need to pick up along the way like ice, firewood and groceries.
7. Enlist the littles
Kids have more fun when they feel involved, so encourage them to help you pack. Maybe they're simply responsible for bringing their favorite toys in a designated backpack, or perhaps they can help you with bigger stuff like sleeping bags and pillows. Turn it into a game by setting a timer and challenging them to get everything on their list before it goes off. Then give them a prize, even if it's something as simple as first dibs in the hammock or top bunk in the RV if they win.
8. Consider investing in a trailer, or a Thule
"When we started camping as a family, we tried to be as organized as possible, but packing and unpacking was taking more time and space than we hoped," says Michell Phillips who blogs at Everywhere They Roam. So, the Phillips family bought a trailer to house all of their gear. "Because everything we need is stored in one place, we literally just hitch it up and hit the road!" Of course, hauling a trailer may not be an option for you. In that case, consider rooftop storage. Jacob Fu, founder of LocalAdventurer.com, loves his Yakima Skybox. "We can store our outdoor gear, camping chairs, and any additional items in there to give us extra space in our living room."
9. Unpack with purpose
Of course, the trick to saving time when packing for your next trip is to be smart about how you unpacked from your last trip. Remember to clean all of your gear and take inventory (making a note if anything needs repairs) as soon as you return. Then, store it somewhere where it's easy to find, and access, for your next trip. Ideally, you can store stuff in bins that you just grab and go, but if that's not an option, try to have a designated space in your house or garage for your cache of camping gear.
---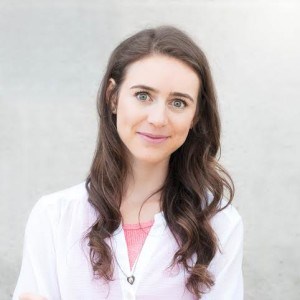 Katie Jackson is a writer and media specialist based in Montana's Big Sky Country. Living and working everywhere from New York to Nicaragua, Katie is no stranger to adventure. When she's not traveling the world (or writing about it!) she's busy chasing after a Leonberger named Zeus. Follow Katie's travels on Instagram @katietalkstravel.