"It started with weird chanting that got progressively louder," recalls one camper. "Then the 'Yell Brigade' did a victory march." What started out as a relaxing weekend of camping with friends and family quickly turned into the camper's worst nightmare when she realized their neighbors – which numbered more than two dozen – were on a team building trip. To be clear, the camper has nothing against team building. "It has its place in the world," she says. "But that place is not a nice, quiet campsite dedicated to enjoying the peace of nature."
Because there are so many types of campers – tent campers, RVers, solo travelers, couples, families with kids, etc. – who camp for so many different reasons – to escape, to socialize, to rekindle a romance – it can be hard for everyone in a campground to be on the same page. That's why, in addition to campground rules, it's helpful to have a universal camping code of conduct. Whether you're concerned about being the offender or the offendee, here are 14 camping etiquette basics that will ensure everyone you're with, and camping next to, has the best time possible.
Here's the Camping Etiquette Every Camper Should Know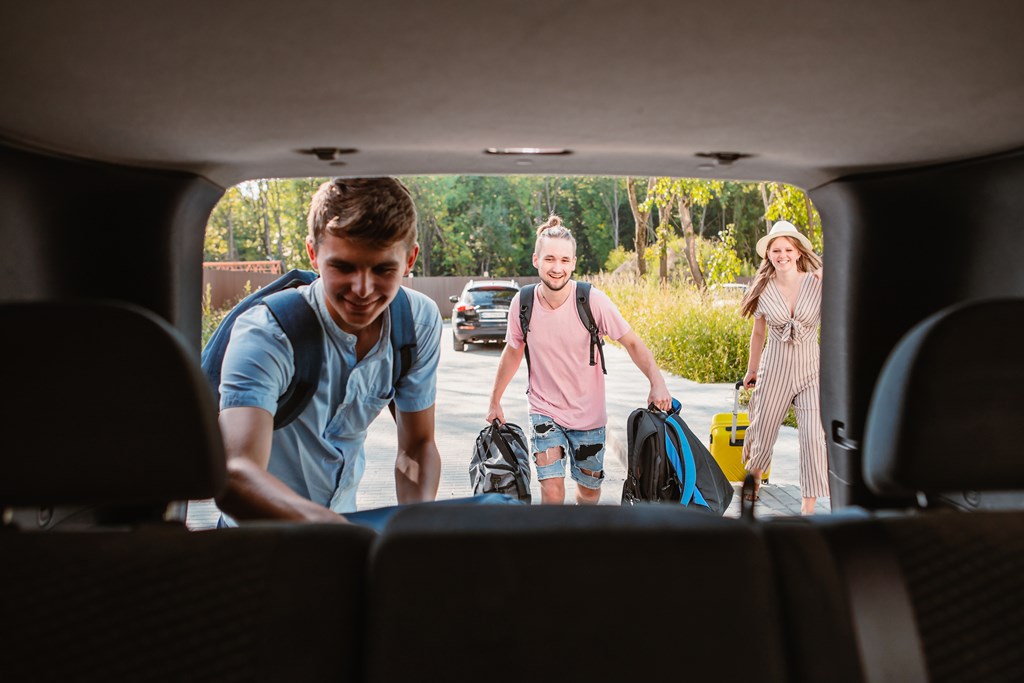 1. Prepare, and Be Aware
You're likely totally fine asking your neighbor to borrow a cup of sugar. After all, most campers are friendly and happy to help. But in general you want to be as prepared as possible when you venture into nature. It's also your responsibility to be aware of things like local wildlife, fire regulations, inclement weather, etc.
2. Remember it's Not a Race
It's OK to embrace your inner Mario Andretti while playing video games. But it's not OK to treat the roads in and around your campgrounds like they're a Formula 1 track. Not only are there probably kids running around, and possibly wildlife crossings, but there are also usually vehicles pulling in and out at all times of the day.
3. Leave Your Floodlights at Home
Light pollution is a thing, even in the woods. Bright lights can not only be intrusive, but they can also be dangerous if they temporarily blind innocent campers or animals. Instead of high-wattage flood lights, invest in dimmable lanterns or subtle LED lighting.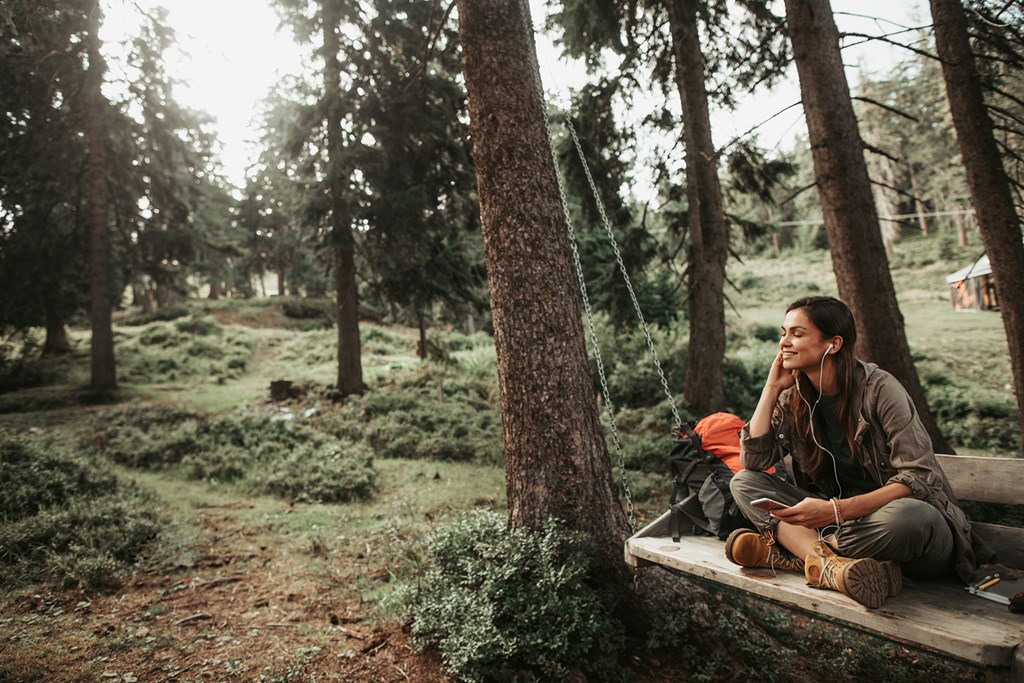 4. Bring Your Headphones
Music can brighten a day almost as much as the sun can. Still, most people don't want you to play DJ for them while they're camping. If you want to listen to your tunes while you're in the woods, bring your headphones or use a small portable speaker – with no heavy base – and keep the volume low.
5. Respect Quiet Hours
Most campgrounds have quiet hours. But because of daylight saving time, a general rule of thumb is to keep your noise levels down from sundown to sunup. And if you're in an RV that uses a loud generator, try to park next to other RVs with generators and not next to tent campers accustomed to sleeping in silence.
6. Keep Pets on a Leash and Pick up After Them
Even if your Golden Retriever wouldn't hurt a fly, other campers (and their pets) probably don't know that. That's why it's a good idea to keep your pets on a leash when they're in close proximity to others. If you want your furry family member to be able to run wild while you're camping, look for a KOA that has a fenced-in dog park or take them on hiking trails that don't require leashes. Also, don't forget to pick up after them. Few things ruin your day faster than stepping in a fresh pile of dog poo.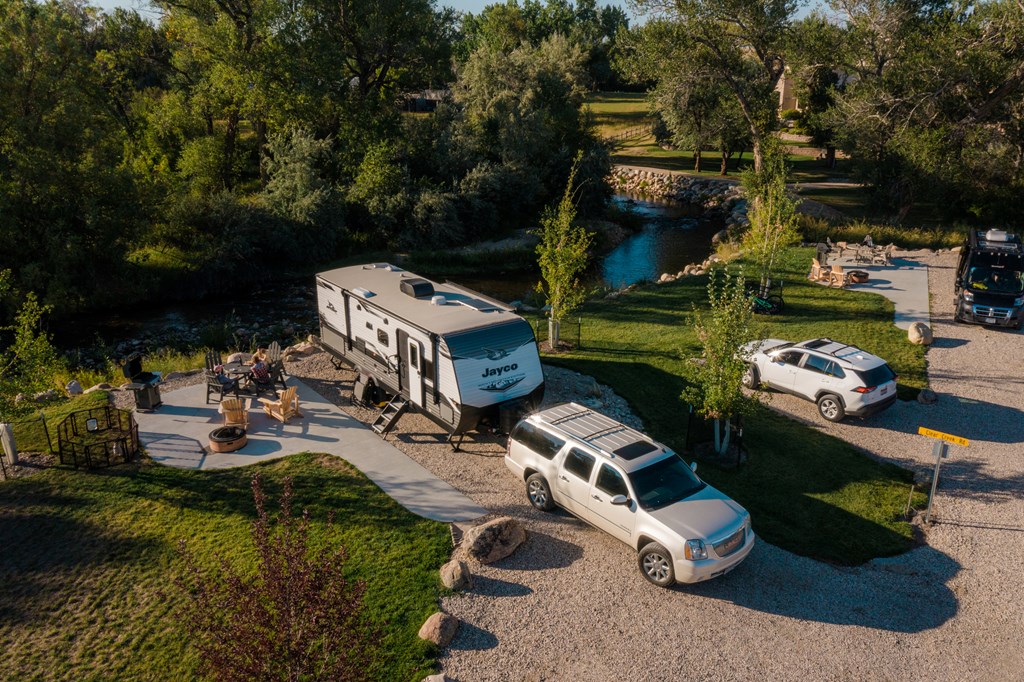 7. Respect Campground Rules
Ideally, you leave your campsite better than you found it. Maybe it's fixing something that's broken. But if you don't do that, at the very least, respect the rules of the campground you're camping in. Usually they're posted at the campground entrance, and they can also often be found online. Some state parks, for example, don't allow alcohol.
8. Respect the Environment and Wildlife
There's no planet B (unless you're willing to move to Mars). So, be mindful of your environment, and the animals that call it home. This ensures that future generations can enjoy camping, and wildlife, too.
9. Don't Cut Through Others' Campsites
A good shortcut can be tempting, especially if you're hauling wood or water. But much like you wouldn't walk through your neighbor's yard at home without their permission, don't do it when you're camping. Usually kids are the biggest offenders here, so make sure you let them know it's not OK to cut through anyone else's campsite.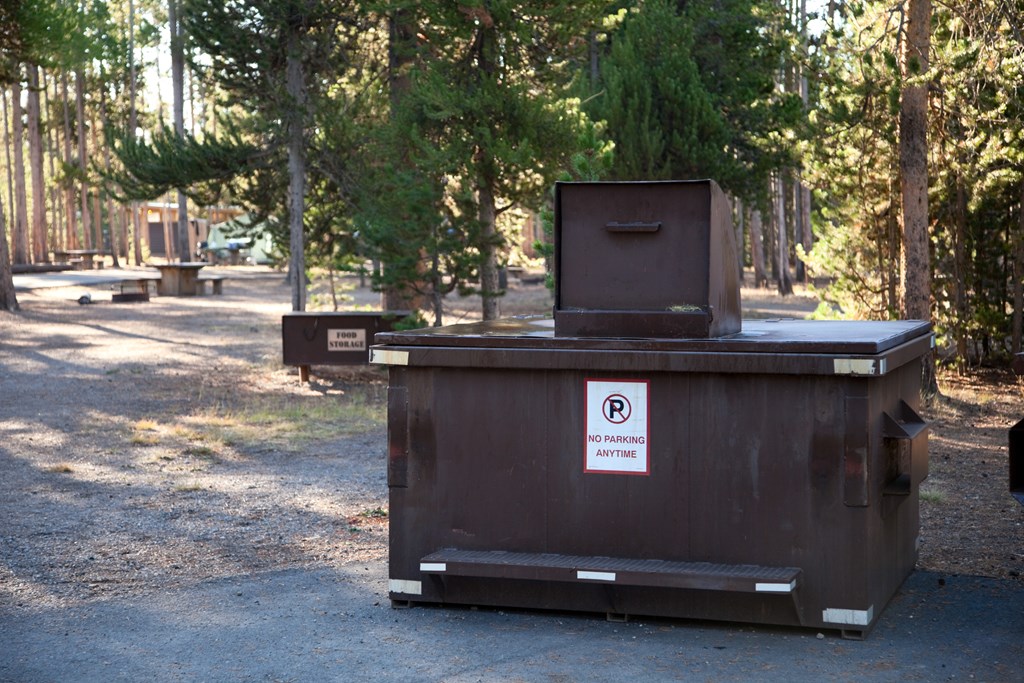 10. Store Your Food, and Trash, Properly
No one wants to have neighbors who leave their leftovers out every night and attract greedy racoons, or worse, grizzly bears. In addition to safely storing your food, make sure you get rid of waste properly, too. I.e. don't leave soda cans in your fire pit or cigarette butts in a pile on the picnic table. And clean up after yourself in common areas. Unless it's gold, your trash probably isn't the next camper's treasure.
11. Don't Leave Your Fire Unattended
A campsite without a fire is like a night without stars. Still, you should never leave it unattended. It's also your responsibility to have a means of putting it out. Many camp hosts say their biggest pet peeve is when campers leave the campground without putting out their fire.
12. Don't Bring Your Own Firewood From Other Areas
Much like you don't want to start a wildfire, you probably don't want to introduce an invasive species either. That's why you should always buy your firewood locally, and ideally, from the campground where you're staying. For more information about potential pests and state regulations, check out this handy firewood map.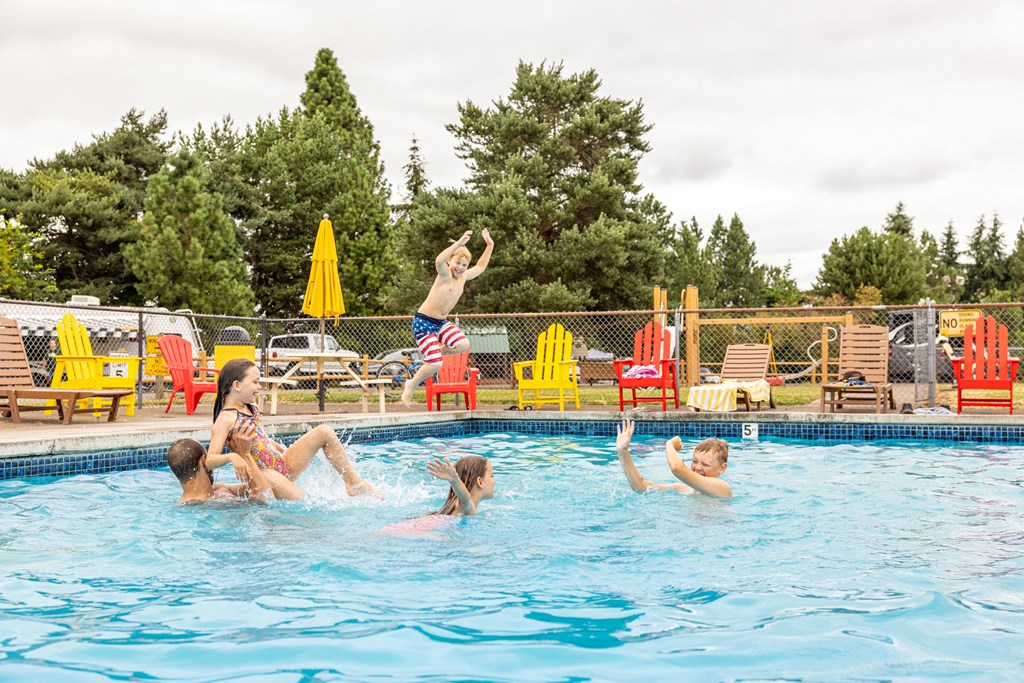 13. Don't Monopolize Amenities
At a state park, it may be the water pump or the outhouse. At a KOA, it may be the hot tub or the laundry room. Whatever the amenity is, don't hog it so that others aren't able to use it, too. Just think how you would feel if someone used up all the hot water and you had to take a cold shower.
14. Remember Social Distancing
The worst of the pandemic may be over, but many people camp to get away from crowds. While it's perfectly acceptable to be social – again, campers can be the friendliest people you meet – don't get too close for comfort. For example, if the campground is mostly unoccupied but you park right next to the only other RV, that's like sitting next to a stranger in an empty movie theater. Unless they're giving off vibes that they'd like the company, give others campers the space they deserve.
---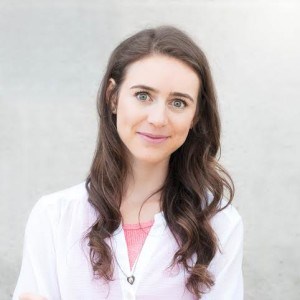 Katie Jackson is a writer and media specialist based in Montana's Big Sky Country. Living and working everywhere from New York to Nicaragua, Katie is no stranger to adventure. When she's not traveling the world (or writing about it!) she's busy chasing after a Leonberger named Zeus. Follow Katie's travels on Instagram @katietalkstravel.