Plan a group camping trip and enjoy the great outdoors with great friends.
Going camping doesn't have to be done with just a small group of people or alone. In fact, group camping is one of the most fun and memorable ways to spend some time in the outdoors. There's nothing quite like sitting around the campfire at your favorite KOA with a group of your friends or loved ones. Making s'mores, telling scary stories, and having sing-a-longs are all made better with the presence of friends.
Plan a group camping trip this summer, and you'll create great memories that will last a lifetime. The keyword here, however, is "plan." Although a spontaneous group camping trip can also be great fun, a little preparation and planning will help things run a lot smoother.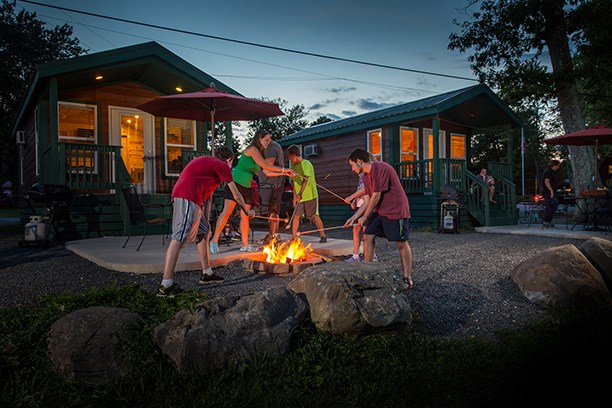 Your pre-trip prepping is going to depend a lot on the size of the group that you're planning to camp with. Is it just going to be a few friends, or will you be undertaking a full-blown family reunion type of thing? Obviously the latter would require a lot more planning, but for the purposes of this article, let's assume you want to go camping with a medium-size group of friends…say about 10-15 people. (Although most of my tips can be applied to any size group)!
Make sure to give yourself ample time to plan the trip. It can take a long time to try and find a date that works for the majority of the group, and the further in advance you try to figure that out the better. Planning ahead can also help make sure you're hitting the group campground at the ideal time of the year — camping in California is going to have a totally different timeline than heading with your group to Niagara Falls way up in upstate New York!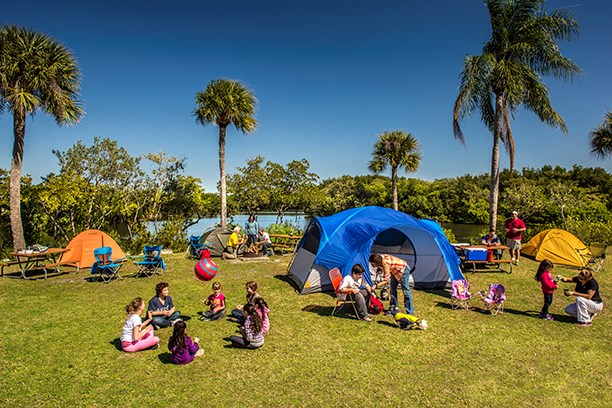 This extra planning time will also allow you to choose the ideal location based on your group size and coordinate on who is going to bring what. Make sure that everyone who plans to attend the camping trip can at least bring the bare essentials they'll need to camp. A campground with rentable cabins (which most KOA locations feature) may be a great idea for some groups, as the time saved without having to pitch tents can be spent enjoying fun activities instead.
Don't burden yourself with the entire planning process and don't be afraid to delegate some responsibilities to people in the group. This is a great way to make sure no one person feels like they are doing more than everyone else. Creating an online survey using a service like Google Docs or Survey Monkey is an excellent way to get a consensus of answers to important questions before the trip. Who is allergic to what? Who can bring what? Do people prefer cabins or tents? You get the gist.
It's also a good idea to do a money collection before the trip if necessary. Try to make it so that once the group arrives at the chosen camping location, the only focus is on fun and enjoying each other's company.
The very last thing that can be very helpful upon arrival at the campground (again, depending on your group size and who you invite) is a group meeting. This is the perfect time to go over any ground rules that might be necessary and even do an introduction activity if there are some people who may have never met.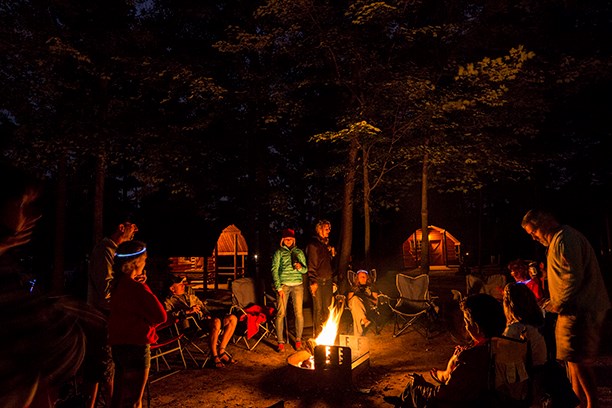 Once all the necessary formalities are out of the way, a group camping trip is sure to be an immense amounts of fun. Getting away from busy everyday lives and spending time with friends outdoors tends to bring out the best in people. Don't be surprised if you see a side of a friend emerge that you may have never seen before. Camping has the special ability of helping people to feel carefree and exuberant. I've witnessed it many times myself.
If you haven't been on a group camping trip with your friends or family yet, make it a priority for this coming summer. You won't be sorry that you did!
---
Brian Belko is a writer for the nation's fastest-growing web and mobile travel planning platform, Roadtrippers. In addition to writing for Kampgrounds of America, Brian enjoys writing for, as he puts it, his "own sanity." When he's not exploring wide open spaces or writing about them, Brian is an avid fisherman. He's also proud to call himself a baseball fanatic.
Brought to you by KOA and our partners at:

---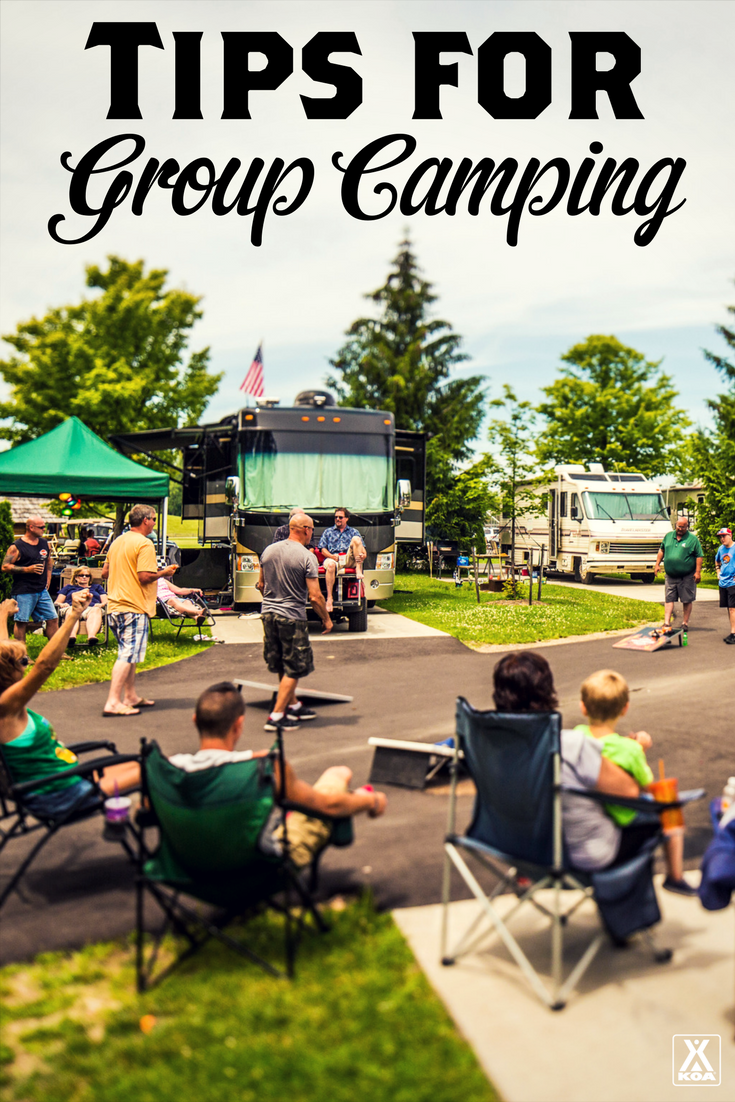 Save
Save