Add a little history to your next Canadian road trip with these great spots to learn about Canadian history.
Curious campers add depth and understanding to their vacations when they learn about an area's history. Canadian history can be found in art, artifacts and architecture that give clues about how life was lived in the past. Discover preserved places and items from native First Peoples, British and French settlers throughout Canada.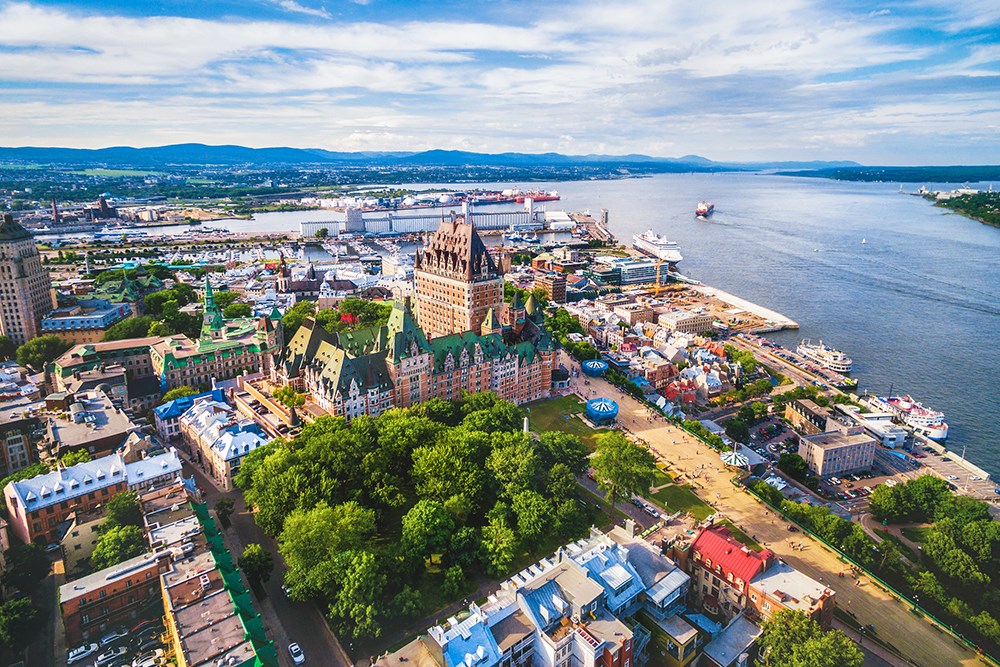 Quebec City, Quebec Canada
The Old Quebec district of Quebec City is a time capsule from the early 1600s transporting visitors back in time to when men wore tights and curly wigs and women wore corsets and bustled gowns. French colonists built fortified walls around the town to protect from invasion and they still stand today.
The Place-Royale, a preserved market square of colonial brick buildings with bright red slanted roofs and colorful shuttered windows dates back to the founding of New France. Musée de la Place-Royale located at the market square recreates colonial life through period costume and interactive activities.
Experience the hustle and bustle of village life with a stroll down Rue du Petit-Champlain. The pedestrian only stone marketplace walkway exudes fairy tale charm. Waving flags and old time store marquees grab passerby's attention for the restaurants, clothing boutiques and art galleries within.
The world class hotel, Château Frontenac dramatically rises above Old Quebec, a backdrop of elegant French architecture. It opened in 1893 and has been providing top notch castle living to guests ever since. Sip a cocktail at the hotel bar under crystal chandeliers with magnificent views of the river.
Quebec City KOA Holiday® is a short distance from all the historical action.
Toronto, Ontario Canada
Toronto is a sprawling city of sparkling office buildings intermixed with places of historical significance. British built Fort York guards Toronto from the shore of Lake Ontario. The fort played an important part in the War of 1812 against invading Americans. Uniformed Fort York Guard in red coats and white pants, re-enact battle tactics and fire off muskets for visitors. Walk around the fort and find cannons and clusters of original military buildings.
Try out the life of a Victorian era farmer at the Riverdale Farm in downtown Toronto. The working farm is home to goats, pigs, sheep and chickens. The onsite farmer demonstrates daily chores at this 7.5 acre park in the midst of the city. Roam the farmland and discover a Victorian farmhouse, unique two-story 1858 barn, ponds and a variety of gardens.
Visit a mansion and a castle located just across the street from each other. Spadina Museum is a light and airy three-story 1866 mansion. Admire Arts and Crafts, Art Nouveau and Art Deco architectural styles all in one place. Then hop across the street and wander around the brooding medieval style castle, the 1911 Casa Loma. Brick turrets, towers, ramparts and spiral staircases complete the fairy tale structure.
You'll find a few great KOAs near Toronto: Toronto West KOA Holiday®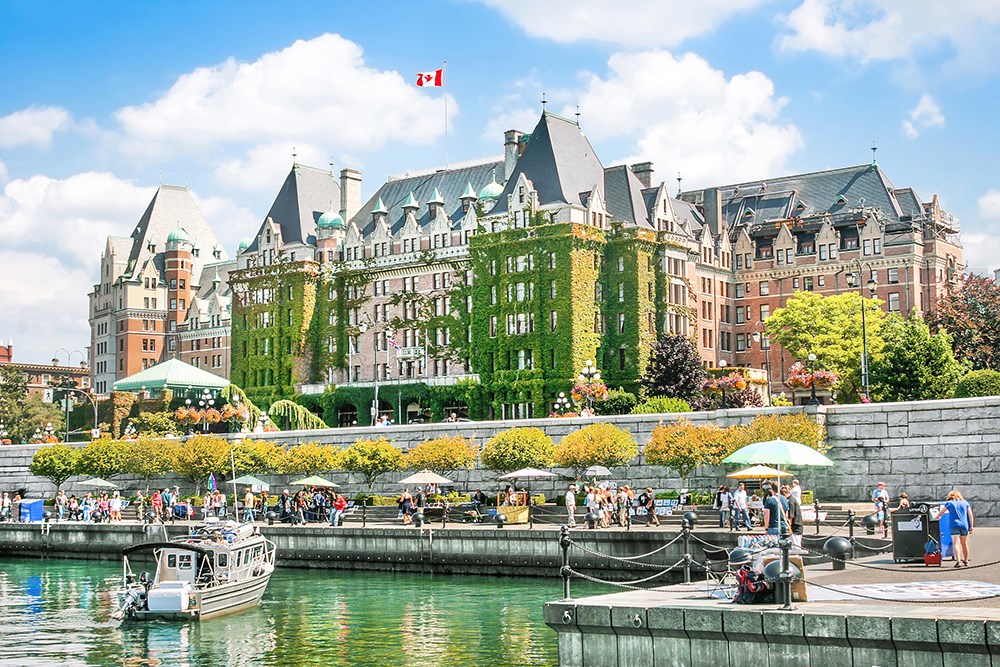 Victoria on Vancouver Island, British Columbia Canada
Emerge in downtown Victoria after a tranquil ferry boat ride to Vancouver Island. A world of British inspired stately buildings greets visitors when they dock in the harbor. The Empress hotel, a 1908 Edwardian style grand red brick building takes center stage in the harbor. Be treated like royalty with a seat at the Empress' afternoon tea.
Across the way from the hotel are the just as magnificent British Columbia Legislature buildings. The parliament buildings are on the south side of the harbor with gray brick construction, teal domes, and statuary of statesmen along the roof line.
The Royal BC Museum and neighboring Thunderbird Park share an amazing collection of First Peoples' artwork and artifacts. The museum's "Totem Hall" brings the native community experience to the urban center of British Columbia. The totem poles in the collection at one time stood tall in front of village homes representing the families that lived there. The poles are carved with images of animals and people. Some are painted bold colors: red, green, white and black while others are left as natural wood. Thunderbird Park just outside the museum displays replica totem poles in an outdoor setting. Master woodcarvers work at the park's carving studio to demonstrate the skill and artistry of the native peoples.
Olympic Peninsula / Port Angeles KOA Journey® is located in the state of Washington. The KOA staff is happy to give directions on boarding the ferry boat to Victoria's harbor.
---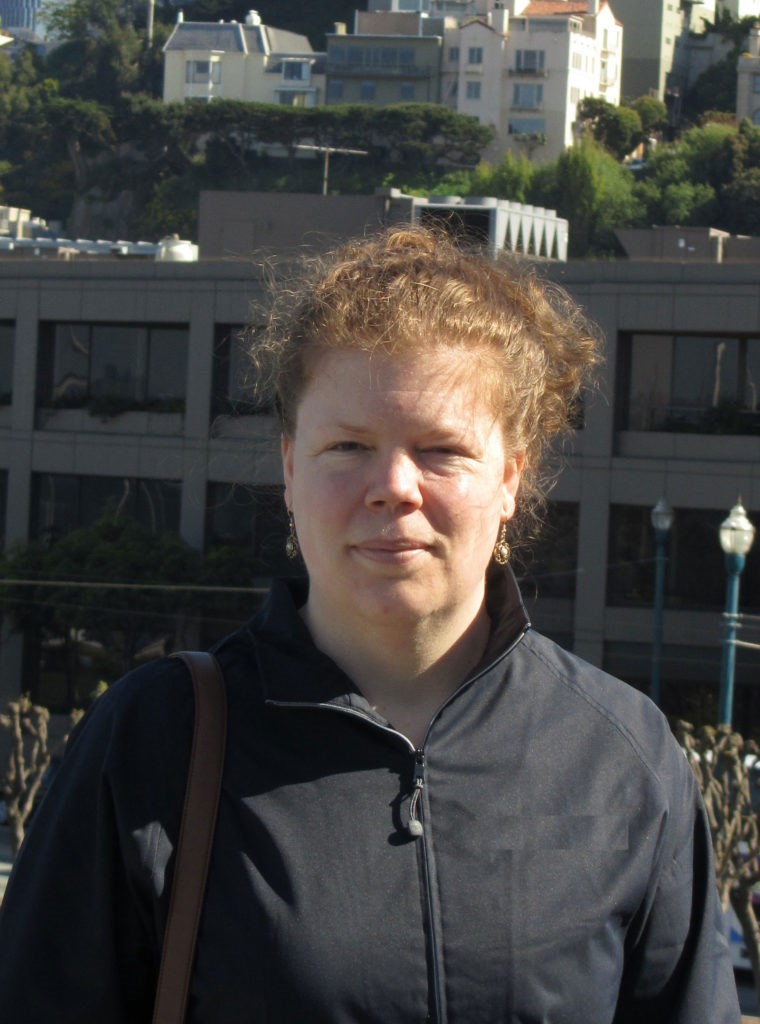 Eva Barrows is a San Francisco Bay Area freelance writer. Eva writes about local places, people and events on her website www.evabarrows.com. She founded the online literary journal Imitation Fruit in 2007 and has enjoyed promoting fellow writers and artists ever since.
---