We don't usually associate camping with major cities. After all, camping is about getting away from "it all" and being one with nature, right? It 100-percent is. But, there's something super fun, interesting, and even convenient about camping near a major city.
Hear us out. When you choose a camping spot that's a short drive from a big city, you have it all. You still get your quiet, rustic camp adventures, plus you're not far from restaurants, events, shopping, and the airport. In a word, you have options.
Camping near a major city can allow for some major flexibility and opportunity. Hike all day one day and hit a world-class museum the next day as the rain pours down. Escape the city, your apartment, and your job with ease for a quick but satisfying weekend in the woods.
For new campers or experienced campers who like variety and excitement (and who doesn't), camping near a big city can strike the perfect balance. It might even be the camping trip of your dreams.
If you've ever thought to yourself, "There's no good camping near the big city," think again. There are plenty of pristine camping locations that don't require the time, stress, or expense of a lengthy journey. You can even access some amazing national parks on a day trip.
Here are eight reasons to pitch your tent near a major city.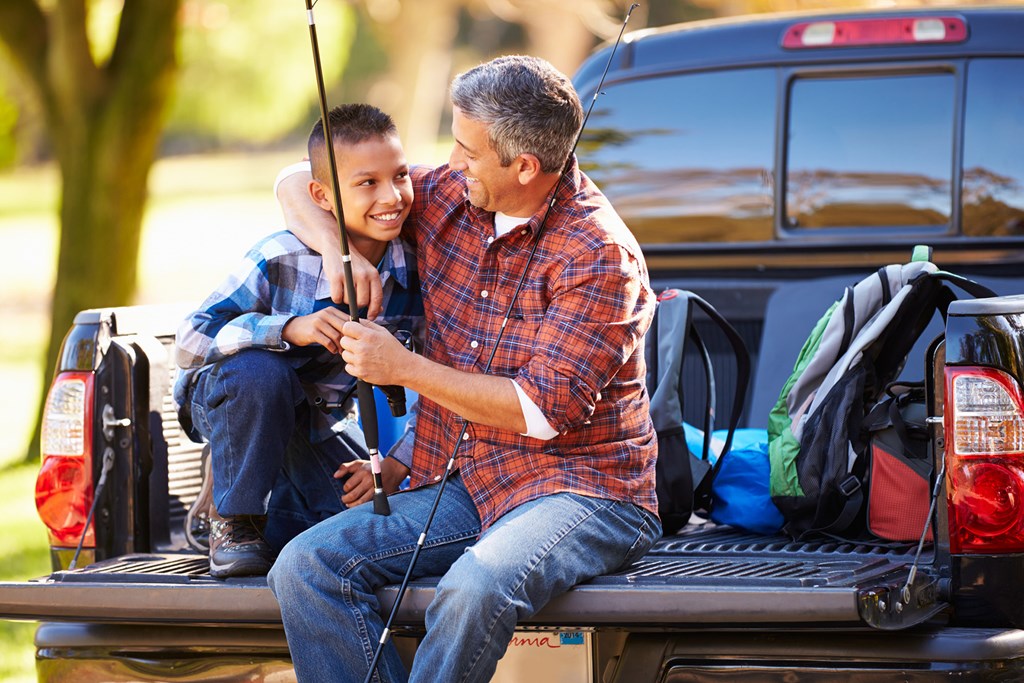 1. Travel light, travel easy
Let's get the obvious out of the way: camping near a big city often works out from a logistical standpoint. When you choose a camping destination that's a mere hour outside of a major cit, you'll likely find that you have easy access to planes, trains, and rental cars.
Suddenly, that backpacking trip to a national park clear across the country becomes much more accessible when you realize you need only take a short drive from a major airport. As fun as it (sometimes) sounds, you won't need to catch a train, then a bus, and then a pack mule before finally setting up camp under the stars.
On the flip side, a close-to-the-city camping spot (whether an established campground or boondocking locale) might also mean a very short and easy road trip from your own home! In this case, the whole trip becomes less of a to-do.
With a shorter drive time, you're not spending a ton of money on gas or travel, and you don't have to plan lots of days away from school and work. The trip becomes much more accessible (not to mention cost-effective) for the average person or family.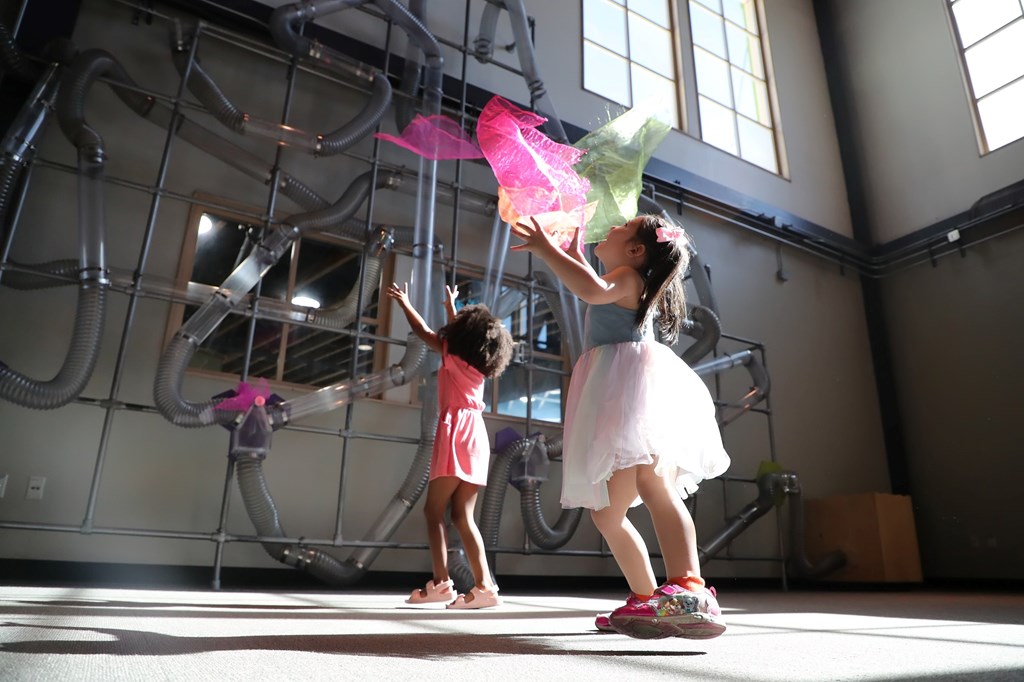 2. Educational and cultural opportunities
Experience is a great teacher. And when you pair experience with hands-on research and activities, you're getting the best possible education.
Whether you're 9 or 99, the learning never has to stop. If you can pair a camping trip with a museum visit with hands-on activities and various ways to learn about a place or the past, you're in for a knock-out trip.
Imagine resting your head in the lands where dinosaurs used to roam billions of years ago and then getting up close and personal with the gigantic fossils the very next day. California's Joshua Tree National Park is less than three hours from both Los Angeles and San Diego. The wilderness at Joshua Tree is famous for its striking geologic features and a fascinating variety of plants and animals.
Nearby, the San Diego Natural History Museum further illustrates this amazing area with its many exhibits and events. You'll get to see plenty of fossils, and also gems, live creatures, and killer demonstrations. Kids can also run amok in the kid-friendly play area.
If you love colonial history, try staying outside an East Coast city like Philadelphia. You'll be pleased to find sites with lush, wooded trails and waterfalls outside the bustling city.
Places like Ricketts Glenn State Park, French Creek State Park, and the small campground at Tinicum Park make for a wild and wonderful retreat, not far from city historical markers like the Liberty Bell and Independence Hall. You'll get a feel for how early settlers found the land hundreds of years ago as you hike the quiet and scenic trails. Many historic structures remain intact along the trail, alongside newer highlights like disc golf courses and polo fields.
Whether your interests are animals, plants, dinosaurs, the Old West, or native culture and life, there's always something interesting to learn about a place. Why not spend some quality time on the land, and then dig a bit deeper at the nearest museum?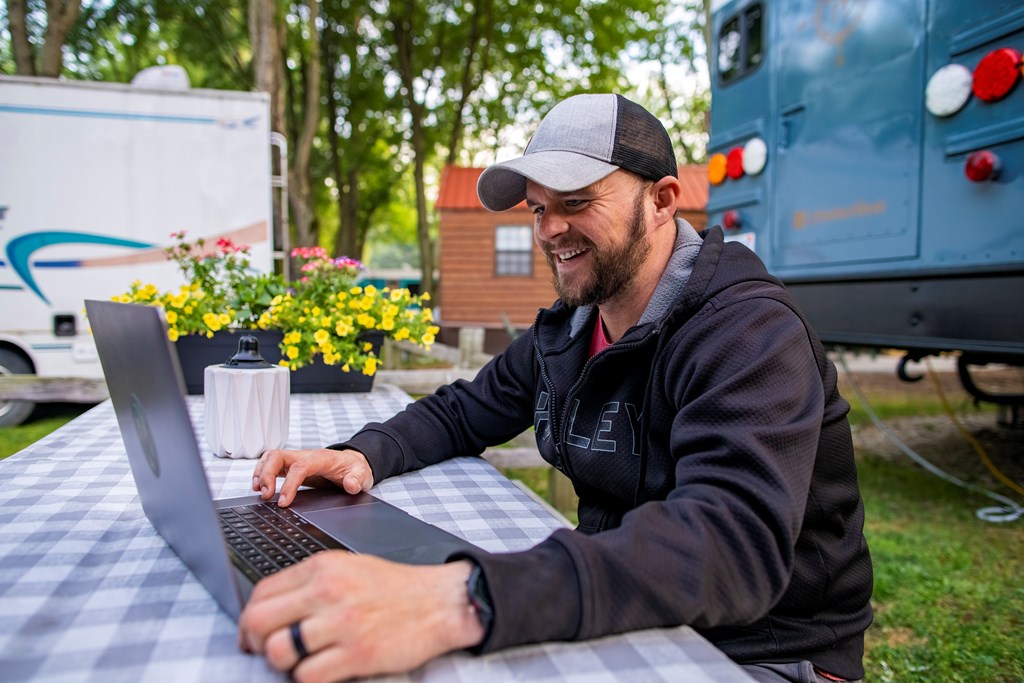 3. Mix business with pleasure
An easily executed camping trip is a great counterbalance to business travel (or any trip that is all-business). Work trips can quickly start to feel like a grind. It's so easy to get caught up in the cycle that takes you from airport to hotel to conference center to airport.
You might return from a city feeling like you never truly saw the city at all! And forget about getting any real, local sense of the place.
If your job has you traveling out of state now and then, why not take a few days before or after your work event to explore a place you've always wanted to experience?
If you're headed to a large conference in Las Vegas, for example, get pumped up before all the work stuff by hiking and spending a night at the Las Vegas KOA Journey at Sam's Town.
Sure, you'll need to pack a bit more carefully, but you'll have great stories and anecdotes to share at the lunches, dinners, and networking events later in the trip.
Or, when the work is all done, shed your blazer and don your hiking sneakers. There's no better way to go from meeting-mode to zen than to sit in a rocky expanse, gazing up at the stars. It might just be the first business trip ever where you return truly relaxed, recharged, and ready to take on anything.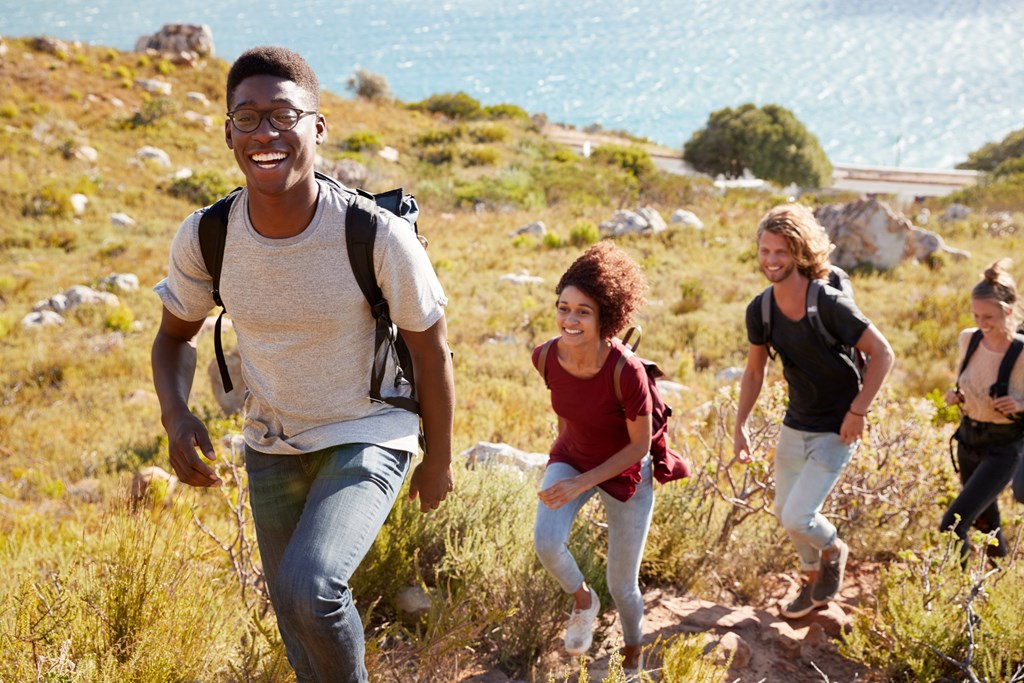 4. Switch up your fitness routine
There are so many great ways to get your heart rate up in the great outdoors. If you're someone who thrives on a regular fitness regimen, change things up by skipping out of the city to try something new, like paddleboarding, mountain biking, or trail running.
Bring along your fitness-minded friend and vow to take your regular gym workouts to a stunning outdoor destination once a month or every couple of months.
Keep it exciting: make it a challenge to see who can come up with the most unique activities to try out during a brief weekend camping excursion. If you're by the sea, sample adventure sports like kayaking, kitesurfing, or whitewater rafting. On land, how about some skiing or rock climbing or experiencing the heart-pumping adrenaline rush of bungee jumping?
As you're not far from the city, you'll have ample opportunity to try and buy the gear associated with numerous outdoor hobbies, like fat-tire bikes and helmets, paddle boards, and trekking poles.
Don't wait to try an activity you've always wanted to do. Your body and mind will thank you for learning new skills, working new muscle groups, and spicing things up.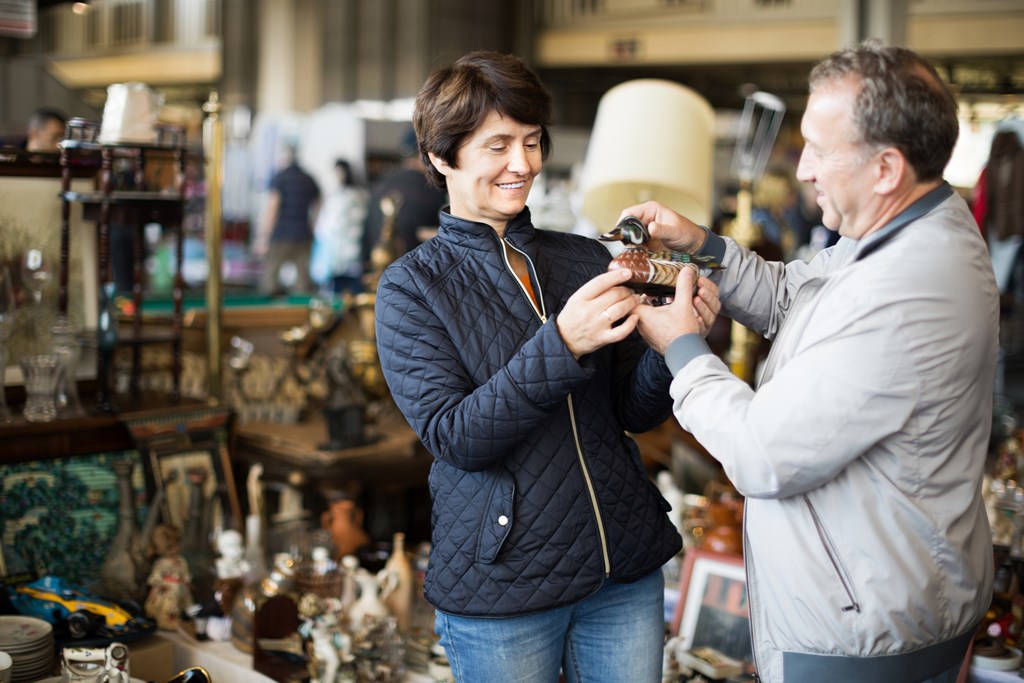 5. Access to stores and shopping
Every camper has had that moment where they sat in a tent and thought, "Wow, I wish I had ____ right now." Maybe it was an extra blanket, a hooded sweatshirt, or a bottle of hot sauce. When you're near a city, it's not a big deal to venture out for supplies or even to do some recreational shopping.
The things you sometimes wish you had that first next might be fairly essential to your comfort and well-being (like an extra blanket on a crisp 49-degree F night) or just enhance the experience (like a nice bottle of regional wine to go with the steaks).
Maybe you got some surprise weather and you want to warm up, dry off, or spend some time in a place with walls and a roof. In any case, a trip into the city wrapped in warm, dry clothes to visit shops and dine at a restaurant can practically feel like a luxury tour.
And let's be real: it's also super fun to shop for souvenirs during a memorable vacation, especially if you're feeling inspired by a particular region's culture, history, and natural beauty. Things like jewelry, maps, sweatshirts, and camping gear all make for great souvenirs and will remind you of your trip for years to come.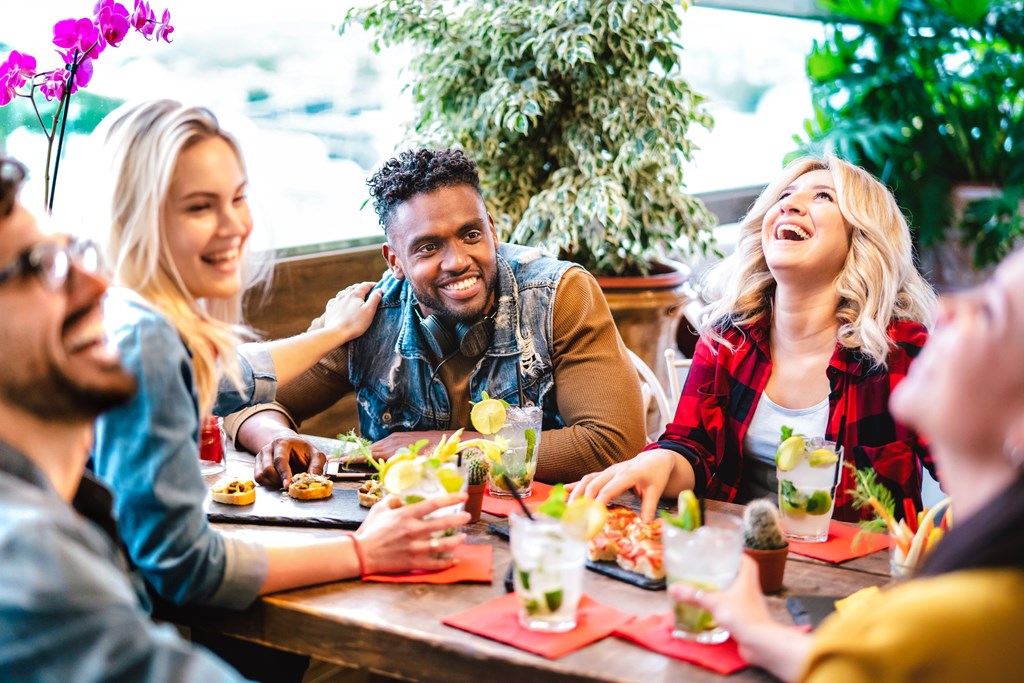 6. Find your people
If you're a social creature, you might not love the idea of being at a campground by yourself (or even with the same small group) 100 percent of the time.
When you're camping near a city, you don't have to be completely remote or off-grid if you don't want to be. Sure, you can meet fellow campers at the campground. That's always a great way to find like-minded travelers and get the lay of the land. But a nearby city adds an extra layer of socialization, particularly for solo hikers and campers.
You might kick off the trip by seeing the city sights for an afternoon or an entire day before venturing out to the camping grounds. Plus, it's fun to feel that sweet rush as you drive out of the city streets, off of the interstate, and finally through natural terrain to embark on your wild adventure.
It's also fun to stay at camp one night, then head into the city the next day for a completely different scene — dine at a busy and delicious restaurant, visit a museum, see a show, or meet friends in a pub.
When you spend any amount of time in the city before or during a camping trip, you can get even more insights and input from the locals and fellow travelers. Many people are thrilled to offer recommendations about area hiking and parks, and it's fun to swap stories.
Another thing to consider is that If you want to camp with a group of friends, it might be easier to get more people on board if the destination is near a major hub, like Denver, Houston, or even New York.
For many people, a camping trip with access to a city is the best of both worlds; the city's crowds can be energizing, and the campsite stays peaceful. Besides, doesn't every good getaway come with a heavy dose of variety?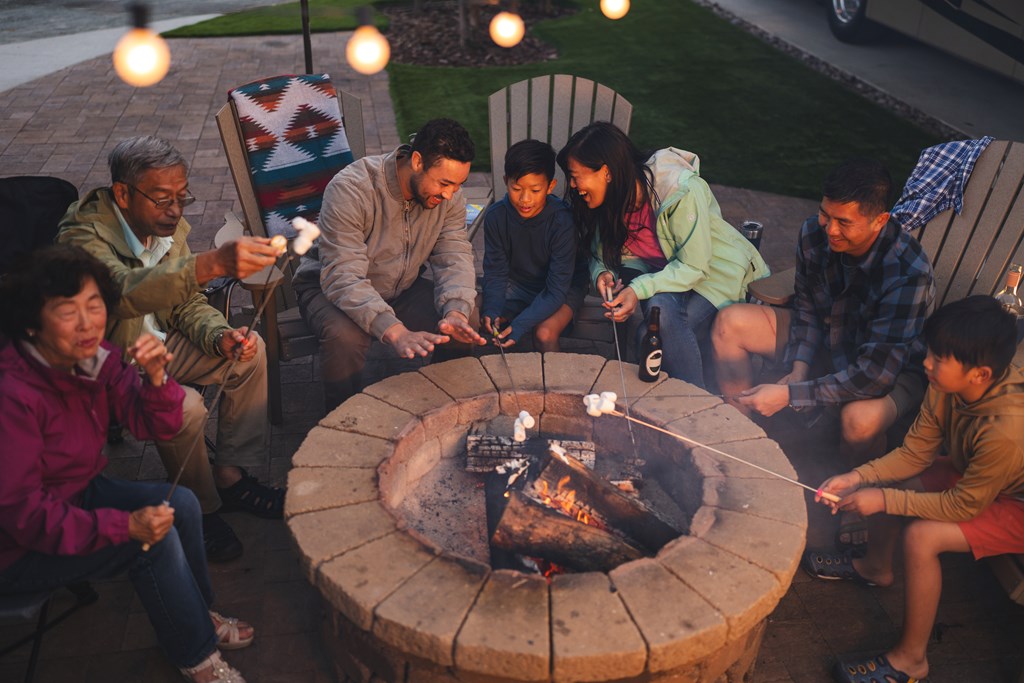 7. Make a quick escape
If you live in a major city, a brief time-out spent in nature is sometimes the best medicine in an otherwise busy life.
Looking to pop out of the Windy City for a couple of days? You can go from the heart of Chicago to the picturesque Indiana Dunes National Park by train, bus, or car in under an hour. Over 50 miles of trails lead through shifting sand dunes, quiet woodlands, sunny prairies, and lush wetlands.
Even New York City has fantastic camping, some locations less than 30 miles from the city! Camp Gateway at Floyd Bennett Field near Brooklyn's Jamaica Bay is a 19-mile public transit ride from NYC, plus a mile hike or wagon ride to the seasonal campground. Campers are encouraged to bring kayaks, bicycles, fishing gear, and more to the large grounds, which also include a community garden and a hangar full of historic aircraft.
Other popular NYC camping spots are Harriman State Park, or the seaside Nickerson Beach Campground (surfers welcome).
Los Angeles is another huge city that you don't necessarily associate with camping trips but has a ton of options for those looking to get out and unwind.
LA's Leo Carillo State Park, just 43 miles from the city, reopened recently after having suffered in the destructive Woolsey Fire in 2018. It's a popular spot as campers can sleep within earshot of the Pacific Ocean's soothing waves.
When the water's at low tide, a short walk from the campsite to the beach reveals craggy sea caves and tide pools bursting with marine life. Sea lions and dolphins call Leo Carillo home year-round, and in the spring, you can catch a glimpse of gray whales during their northward migration.
Further inland in Los Angeles, Malibu Creek State Park is the ideal getaway for climbers and campers. And it's got a great history that would easily tie in with a city tour. This gorgeous park, nestled in the Malibu Creek Canyon and Santa Monica Mountains, is a former Hollywood movie ranch.
Some notable films shot at the ranch include "Mr. Blandings Builds His Dreamhouse" (1948) starring Cary Grant and Myrna Loy; "Dr. Dolittle" (1967) with Rex Harrison; and "Planet of the Apes" (1968) with Charleton Heston and Roddy McDowell.
The last large production shot in the park was "Pleasantville" (1998) with Tobey McGuire and Reese Witherspoon.
Don't get discouraged if some of these close-to-home sites are booked; many popular campsites can book as far as 6-months out. Just find another spot to camp, and keep trying for your first choice.
No matter what city you call home, taking a brief excursion out of it can do wonders for your mental health, not to mention give you a fresh perspective as you head into the new week.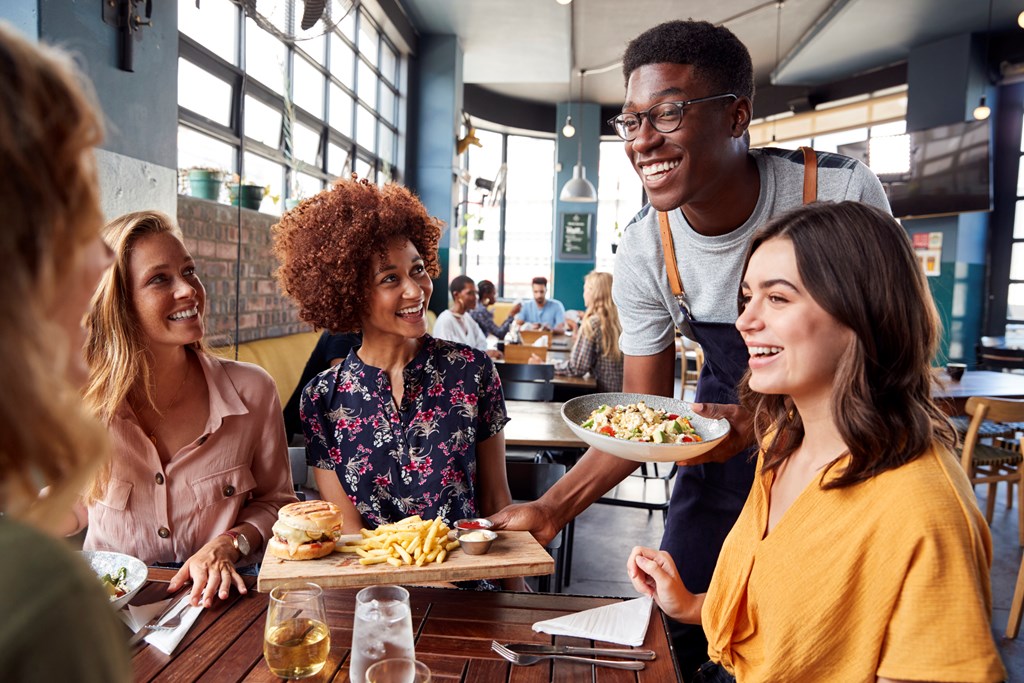 8. (More) entertainment and great food
Camping offers plenty to do: leisurely hikes, stargazing, fishing, and extreme sports, to name just a few. You can do however much or little you choose! Nature is at your doorstep.
When you add a major city to the mix, your options only increase. Go trout fishing in a stream one day, and then sample some of that trout at a world-class restaurant the next. You might dine somewhere for lunch or dinner and gather great inspiration for your own campfire meal the next day!
Exploring a city and exploring nature are both enjoyable experiences filled with surprises. In the city, you can go shopping, see a show, walk around, and learn history by visiting museums and strolling along on a walking tour.
One of the coolest things about visiting a big city and a great camping spot in one go is that you get a pretty good sense of the region — what people care about, its past and present, and what makes it tick. You can see the juxtaposition of city life and rural life.
Think about the striking urban-rural contrast of places like Atlanta, Los Angeles, New York, and Miami. In a way, stepping foot inside the wilds of a place, as well as its biggest city, is a bit like time travel. How else can you experience old and new? Nature at its most raw, and society at its biggest and brightest?
Not only can you camp near a big city, you should camp near a big city! When you've got access to transportation, entertainment, shopping, and culture nearby, you can pretty much have it all. Doing so provides an unmatched mix of sights, scenes, and activities.
So strike out in that camper van or car. Or, come with nothing but the pack on your back. When you camp near a major city, you just might find it's the best of both worlds.
---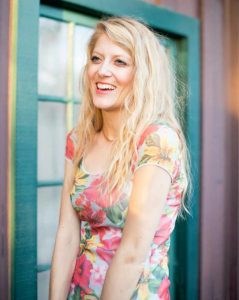 Leslie, a.k.a. Copy Girl, is a copywriter who gets butterflies from telling stories through words.
Her voice comes from a place filled with passion, dreams, and lots of sugar. "Cake over steak" is her go-to motto.
With over 10 years of experience in crafting words, and years of embarking on travels that have taken this Montana girl to some incredible places, Leslie love the adventures of both body and mind her writing takes her on.
Everywhere she goes, she takes this advice with her:
"Hold on to your divine blush, your innate rosy magic, or end up brown." – Tom Robbins, Jitterbug Perfume
To see what Leslie's up to in the writing world, visit her website here.