The easiest way to work out while camping is to chop your own wood. Depending on how much you weigh, you can burn between 400-600 calories exercising your inner lumberjack. But what if you prefer to buy your wood by the bundle or you're in the desert where timber is sparse? While we haven't (yet) come across the RV version of Iveco's new Fit Cab, there are other ways to get in a good workout while camping. For example, if you're staying in a campground with monkey bars, you can challenge your kids to a pullup contest. Or if you're like one of the campers below, you can assemble your own pullup bar at your campsite. From a giant rubber band to a gym-in-a-box used by the military, here are a few packable products to help you stay strong on the road.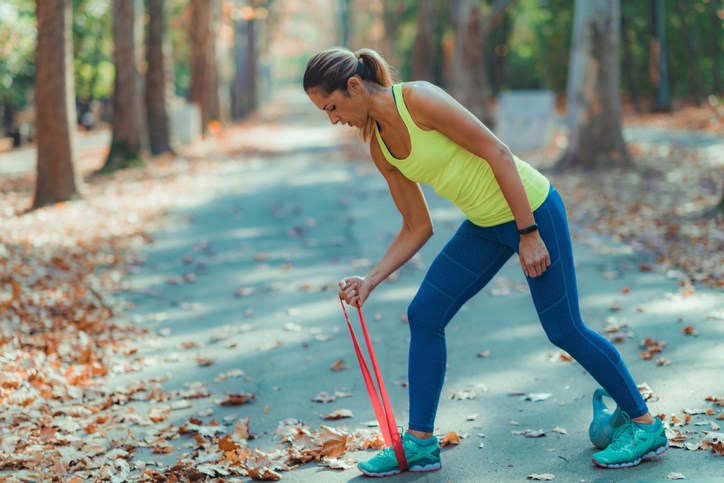 1. Resistance band
Shawn Strickland, a personal trainer and Certified Strength and Conditioning Specialist, swears by resistance bands for traveling clients looking for something versatile and lightweight. He likes that they come in different tensions which allows for varying degrees of intensity. He also likes that with just one band you can work all the major muscle groups. Of course, you don't need to break a serious sweat to get the benefits of these bands. They're also great for assisted stretching.
Our pick: CHAREADA Resistance Band 22 Pack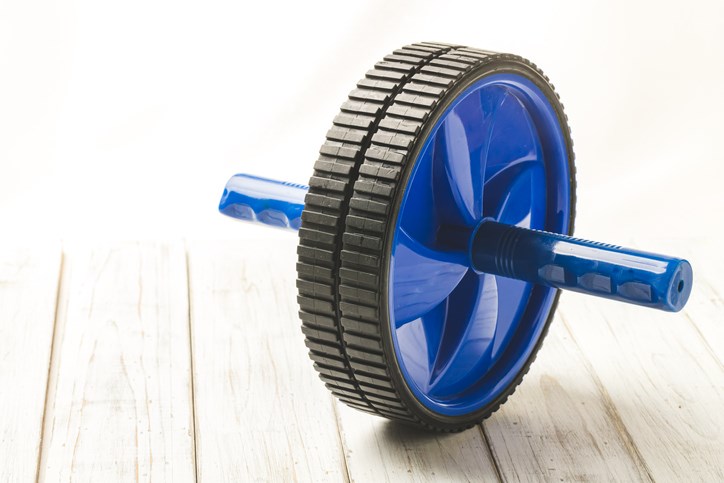 2. Ab roller
You've probably seen the made-for-TV infomercials singing the praises of this simple wheel promising a 6-pack without having to do a single sit-up. But this is one of those rare cases when "it's too good to be true" isn't true. Celebrity trainers swear by ab rollers. Jeanette Jenkins, who has trained Alicia Keys and Mindy Kaling, told SELF that it's basically like doing a moving plank. But don't just take her word for it. On Amazon, this $16 ab roller has an impressive 4.8-star average rating from more than 1,300 reviews. Use it on the floor or if you're in a tent, your sleeping pad. It only weighs 1.5-lbs. and takes up about as much space as a soccer ball.
Our pick: Fitnessery Ab Roller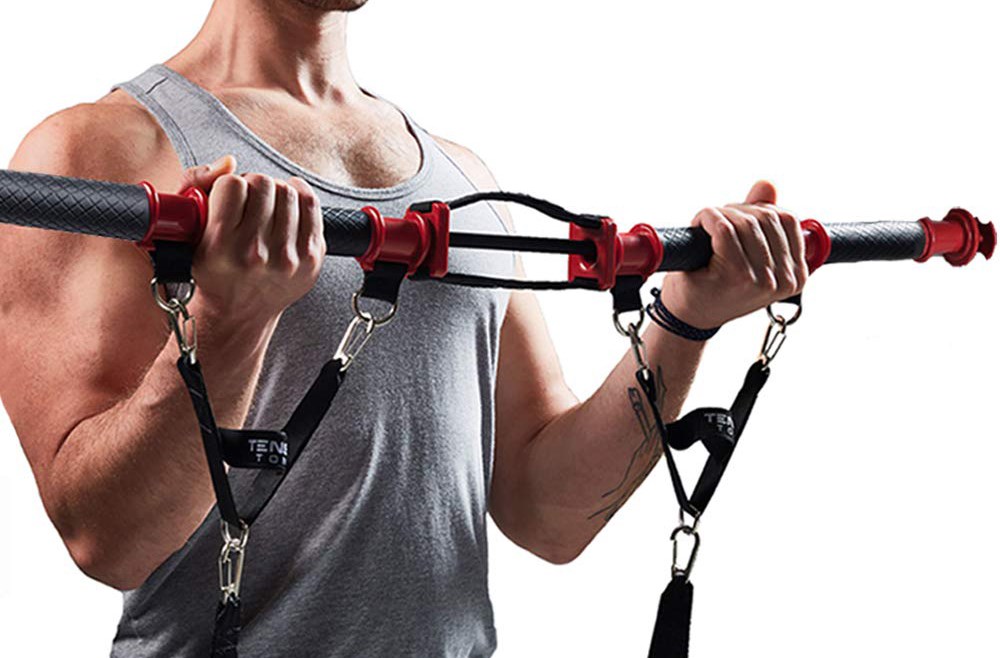 3. Tension Toner
When folded, the Tension Toner is only 16 inches long. It also weighs under 2 lbs. and boasts a very high 4.7-star average rating. Capable of being used for more than 70 different exercises, it was invented by a man with a shoulder injury who simply wanted a way to work out without creating muscle imbalances. Thus, for just over $100, you get a safer way to not only work your deltoids but also strengthen your back, trapezius and rear shoulder muscles. For camping, it's probably best to stand on the resistance band. However, it does come with a door anchor.
Our pick: Tension Toner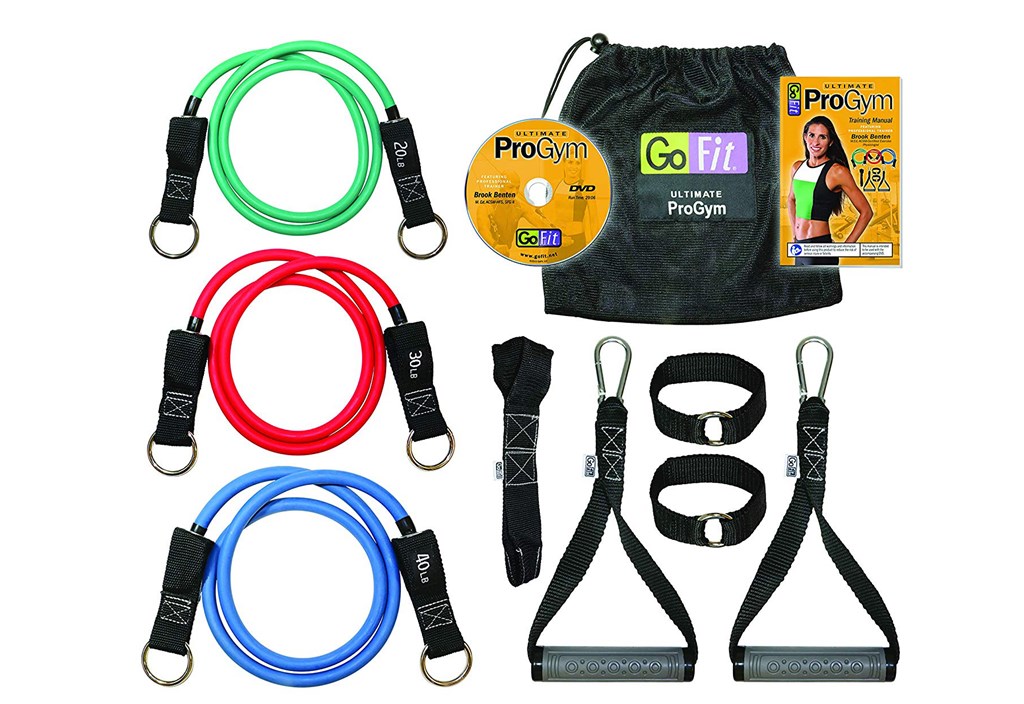 4. GoFit Pro Gym Set
The GoFit Pro Gym Set also uses different resistance bands to create a portable gym. However, unlike the Tension Toner it doesn't have a bar, just separate hand holds. But at $35, it's also a bit easier on price. It also comes with one more resistance band so you can combine them to have nearly 100 lbs. of resistance. Upper body, lower body, pushing or pulling – you name any area or movement and you can probably find a way to do it with this 4-lb. kit that includes a helpful training DVD.
Our pick: GoFit Ultimate Pro Gym Set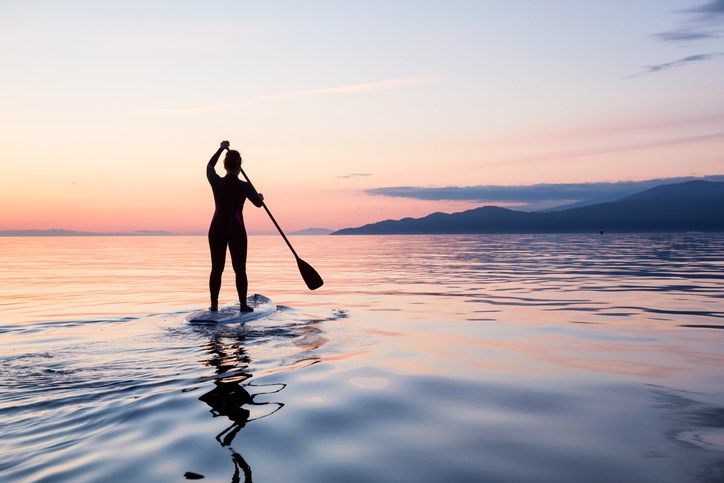 5. Inflatable paddle board
Just add water! Just kidding. First, you have to inflate your paddle board which can be a mini workout in itself. Still, most inflatable paddle boards come with high pressure pumps. According to Inflatable Boarder who tests inflatable paddle boards from different brands, the best for traveling is the new NIXY Huntington. It weighs just 19 lbs. fully inflated and packs down into an easily portable package. At  just over $600, it's not exactly the most affordable piece of gear on this list. But it can take you the farthest. Plus, you can use it for fishing, yoga and exploring (even with the family dog).
Our pick: NIXY Huntington Paddle Board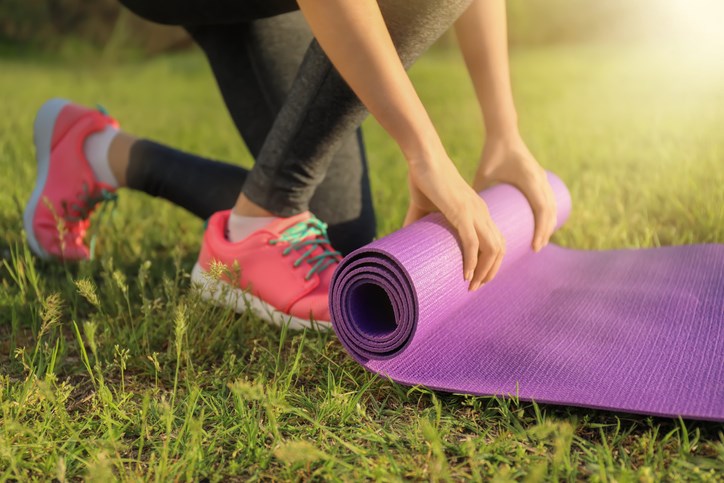 6. Travel yoga mat
Yoga has become so mainstream hotels now have mats in their rooms and airports have yoga rooms. Deemed the "best overall travel yoga mat" by Business Insider, the Manduka eKO Superlite Travel Yoga Mat is so lightweight you can even justify packing it on a backpacking trip. When folded up, it takes up as much space as a hand towel. Yet it's 68″ x 24″. Part of what makes it so small is it's only 1.5-mm thick. If comfort is more important to you than saving on space and weight, consider a thicker mat. A yoga mat still doesn't take up much space considering the hundreds of thousands of asana sequences you can do on it.
Our pick: Manduka eKO Superlite Travel Yoga Mat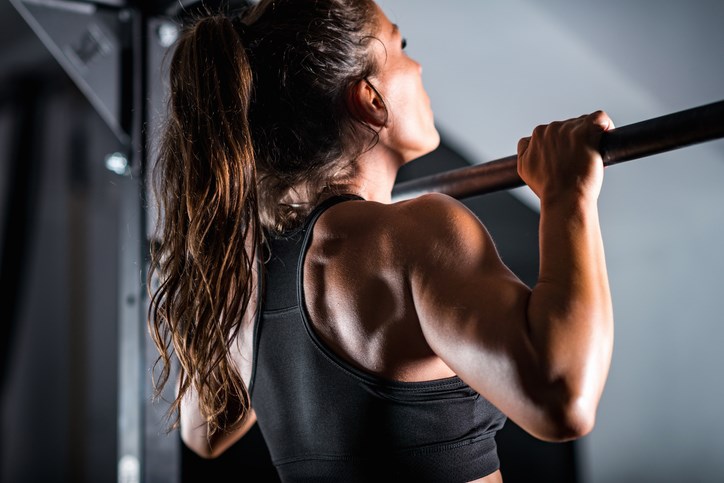 7. Portable freestanding pull-up bar
There's a reason the military has requirements for pull-ups; they're efficient. Just a few pull-ups a day can go a long way. While RV manufacturers might not recommend it, you can try to install a pull-up bar in a doorway in your RV. One RV owner writes in the Open Road forum that he just cut the bar a little to fit inside a doorway in his fifth-wheel. In the same forum, another RV owner suggests using the ladder extension (meant to carry a bike). But perhaps the best option is to invest in a free-standing portable pull-up bar. Jenn, who blogs at New School Nomads and RVs full time with her family, sets hers up at every campsite and says it takes less than a minute to assemble.
Our pick: GoBeast Pull Up Bar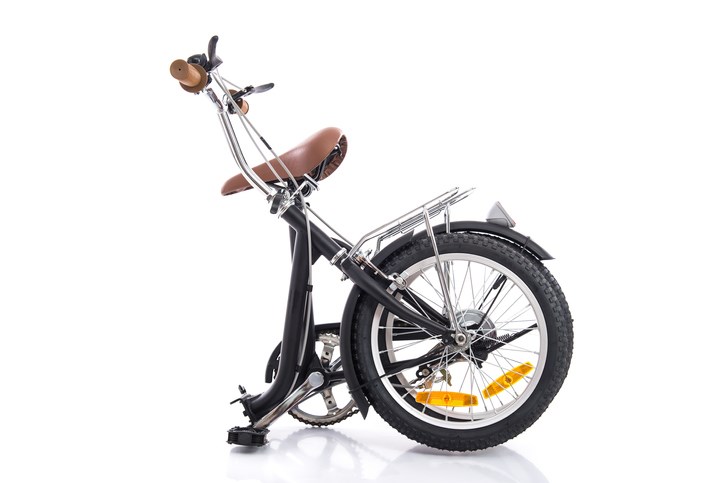 8. Folding bike
If you don't want to deal with a bike rack or full-size bikes, consider getting a folding bike. In fact, The Wirecutter, a New York Times company that reviews products, says the folding bike might just be the most convenient mode of two-wheeled transportation. Earlier this year The Wirecutter tested 11 models and determined the best to be the Dahon Mariner. At $670, it's not cheap. But it does fold down in 15 seconds and can easily fit in the trunk of a car or even your canoe.
Our pick: Dahon Mariner Folding Bike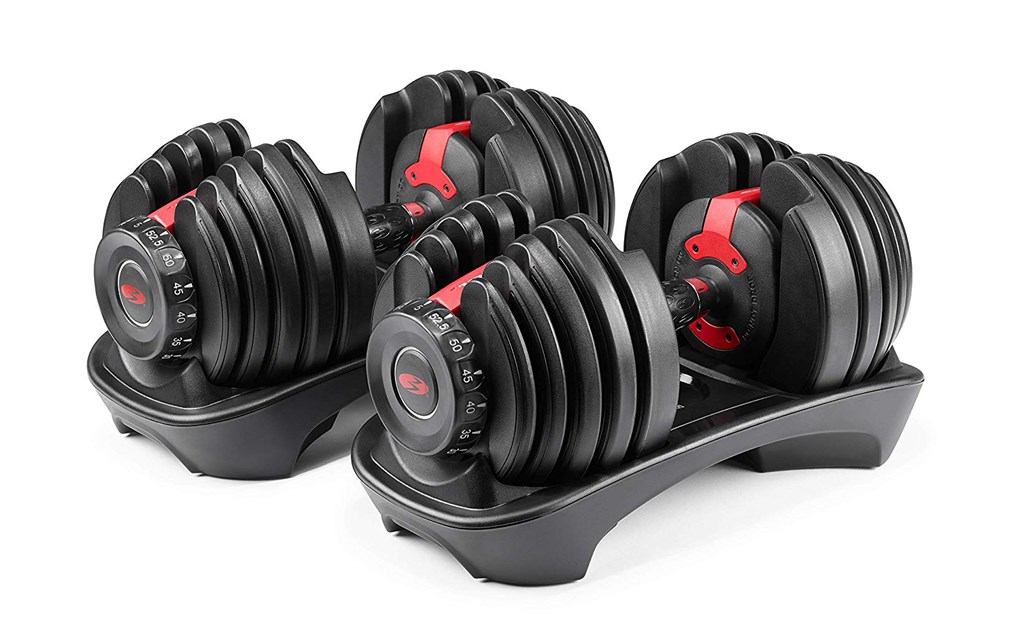 9. Adjustable dumbbells
It can be hard to find space in the basement for a classic 6-foot-tall Bowflex, so you're probably not bringing one camping. A better option is to invest in a set of Bowflex SelectTech adjustable dumbbells. Since you can add more resistance with the turn of a dial, you're essentially getting 15 sets of weights in one. If you don't want to spend $325 for the best-selling Bowflex set (which has a 4.7-star average rating from more than 5,000 reviews on Amazon), you can find cheaper adjustable dumbbells for as little as $50.
Our pick: Bowflex SelectTech Adjustable Weights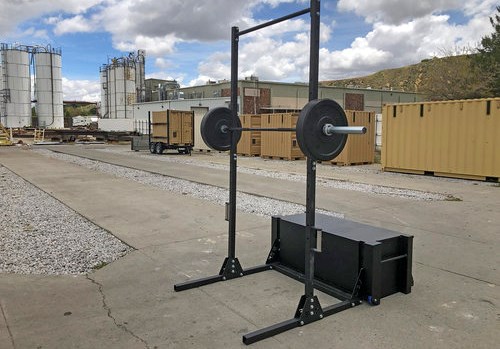 10. BeaverFit Gym Box
Easily the Rolls Royce of portable gyms, it's no surprise that BeaverFit's gym box is used by the military, universities and CrossFit®. It easily fits in the back of an SUV and can be assembled without tools in just a few minutes. While you have to contact the Reno-based company to get a quote, we can tell you that the commercial price starts around $5,000 for the single rack model.
---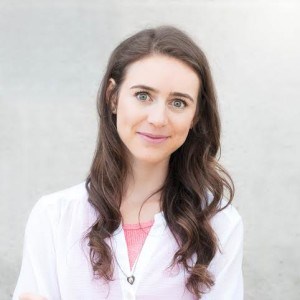 Katie Jackson is a writer and media specialist based in Montana's Big Sky Country. Living and working everywhere from New York to Nicaragua, Katie is no stranger to adventure. When she's not traveling the world (or writing about it!) she's busy chasing after a Leonberger named Zeus. Follow Katie's travels on Instagram @katietalkstravel.

---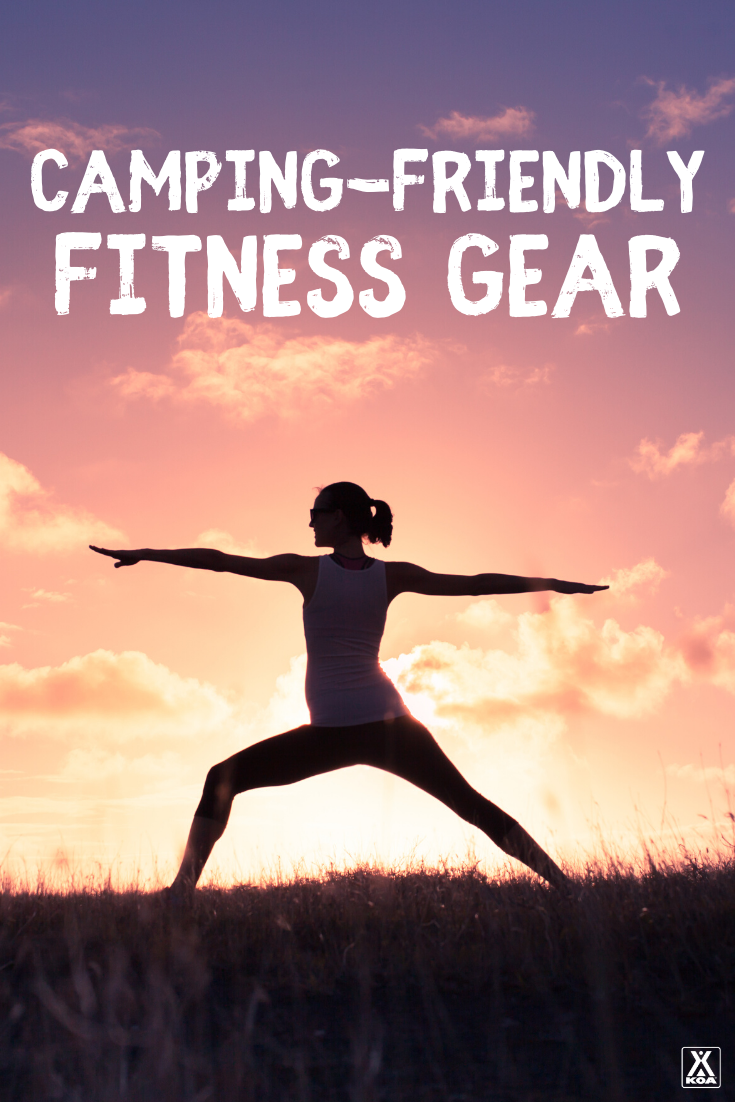 Kampgrounds of America, Inc is a participant in the Amazon Services LLC Associates Program, and affiliate advertising program. Some links may be affiliate links and Kampgrounds of America, Inc may get paid if you buy something or take an action after clicking one of these links.