As the second largest country in the world, Canada is the kind of destination with so much to see and do that it would take several lifetimes to even scratch the surface. And since the country is so big – 3.86 million square miles to be exact – it's not always the most affordable place to visit. Getting from point A to point B could easily eat up a lot of your yearly gas budget. That said, exploring our neighbor to the north is worth every penny, especially if you have a penchant for the great outdoors. Plus, there are plenty of experiences across all 10 provinces that don't cost a thing. And kids are welcome, too!  Whether you're looking to feel the mist of the most powerful waterfall in North America, or you're keen on taking a scenic cruise on the world's longest complimentary ferry,  here are 10 free family-friendly things to do in Canada. 
What Can Families Do for Free in Canada? Try These Free Family-Friendly Activities!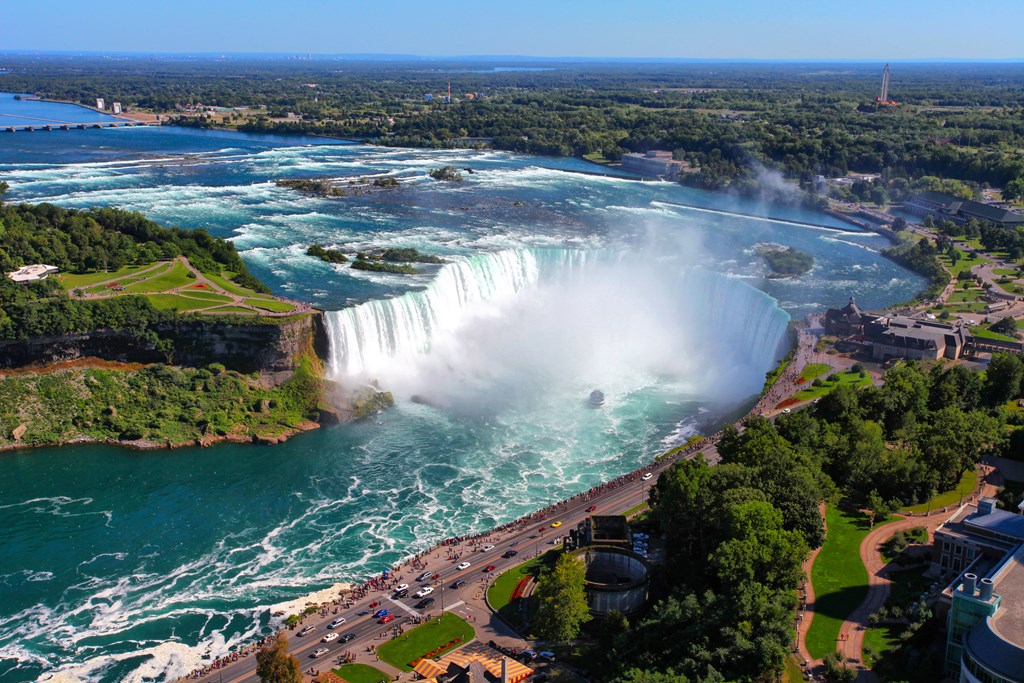 1. Visit Niagara Falls
As long as you can get yourself there, you don't have to pay to see the most powerful waterfalls in North America. You also don't have to visit during opening hours. The falls are open, and turned on, 24/7. In fact, one of the best times to visit is at night when the falls are awash in an array of colors (thanks to some state-of-the-art projection technology). While you're in the area, check out the Niagara Parks Botanical Gardens, also free.
Nearest KOA:
Niagara Falls KOA Holiday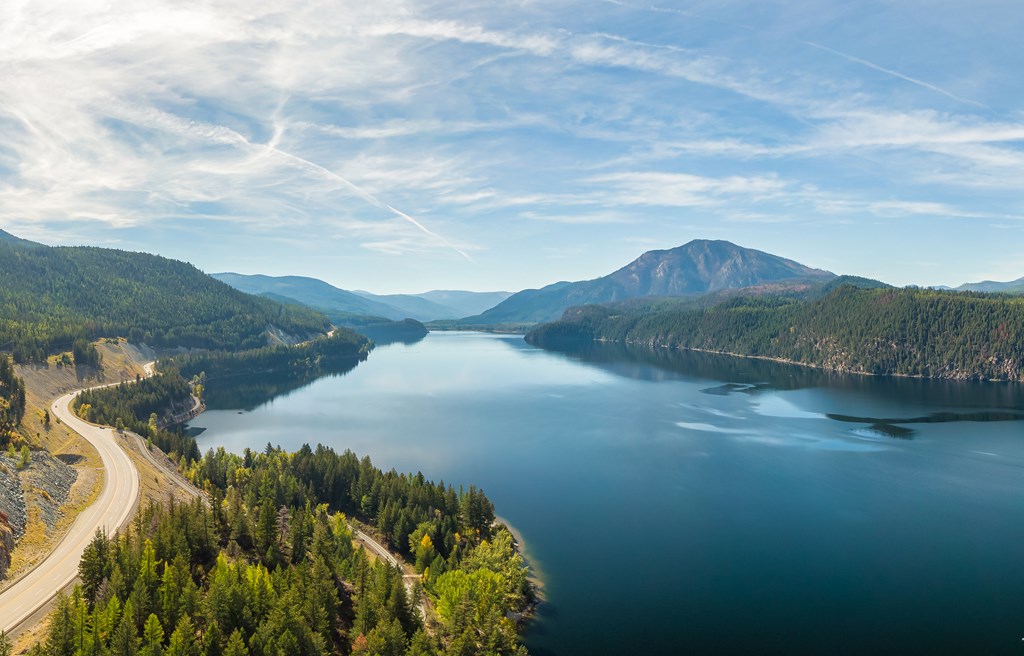 2. Ride the Kootenay Lake Ferry
This 35-minute, 5-mile scenic crossing is actually the world's longest free ferry ride. It connects Kootenay Bay with Balfour, two former steamship stops. There are two ships servicing the Kootenay Lake Ferry route year-round, and both are big enough to transport RVs. As long as you don't get seasick (just kidding), it's a great way to see beautiful British Columbia by boat.
Nearest KOA:
Cranbrook / St. Eugene KOA Journey
3. Soak at Lussier Hot Springs
While you're in southeastern British Columbia, it's worth making the trip to Lussier Hot Springs. It's a series of spring-fed natural rock pools that range in temperature from pleasantly warm to almost-too-hot-to-handle. It just depends on how close you are to the river. Half the fun is getting there – you have to drive a well-loved logging road – so be prepared to take advantage of your vehicle's 4×4.  Parking is free, but it's limited, so get there early.
Nearest KOA:
Cranbrook / St. Eugene KOA Journey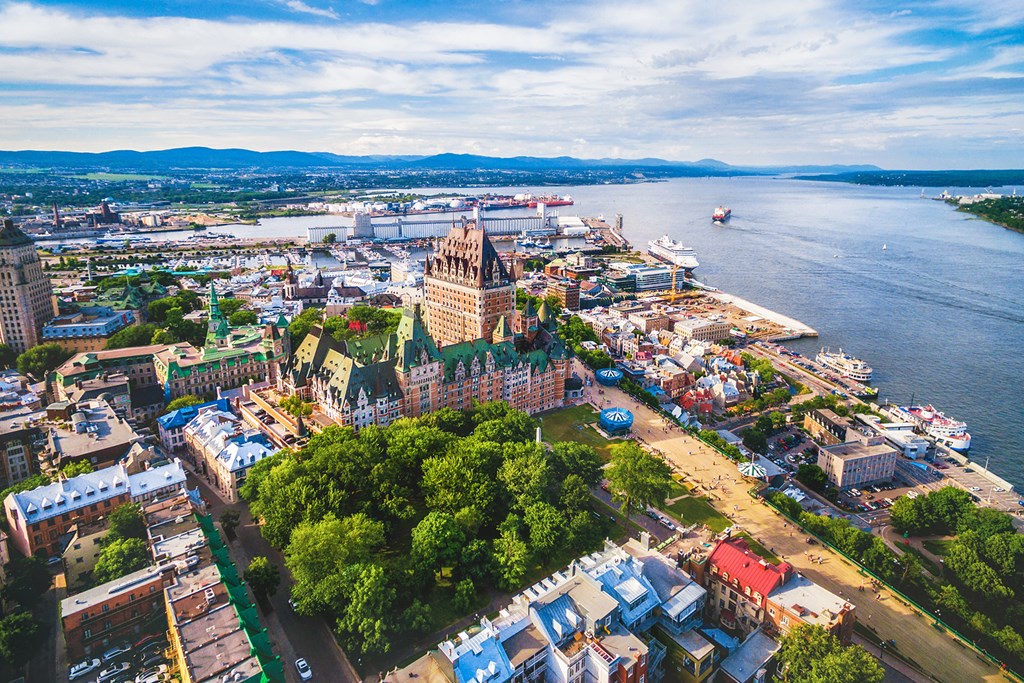 4. Take a Free Historic Walking Tour of Quebec
This free walking tour of old town is Quebec's top tour (out of 95 tours) on TripAdvisor. Over the course of two hours you'll learn the origin story of one of the oldest cities in North America. For example, did you know it's North America's only walled city north of Mexico? Your guide is Sam, and in addition to tons of fun facts, he has plenty of dad jokes to keep the kids entertained. While there's no charge for the tour, don't be surprised if you feel compelled to give Sam a tip for his time.
Nearest KOA:
Quebec City KOA Holiday
5. Indian Battle Park
If your travels in Canada have you driving through Lethbridge, make sure to stop by Indian Battle Park located along Old Man River in the heart of the city. This historic park, and former battlefield is home to a new "natural-themed" playground featuring a spiderweb pathway, a beaver lodge, a climbing wall and a rattlesnake play area. It's also where you'll find Fort Whoop-Up. On July 1, Canada Day, you can visit this replica of an 1800s-era fur trading fort for free (donations greatly appreciated).
Nearest KOA:
Lethbridge KOA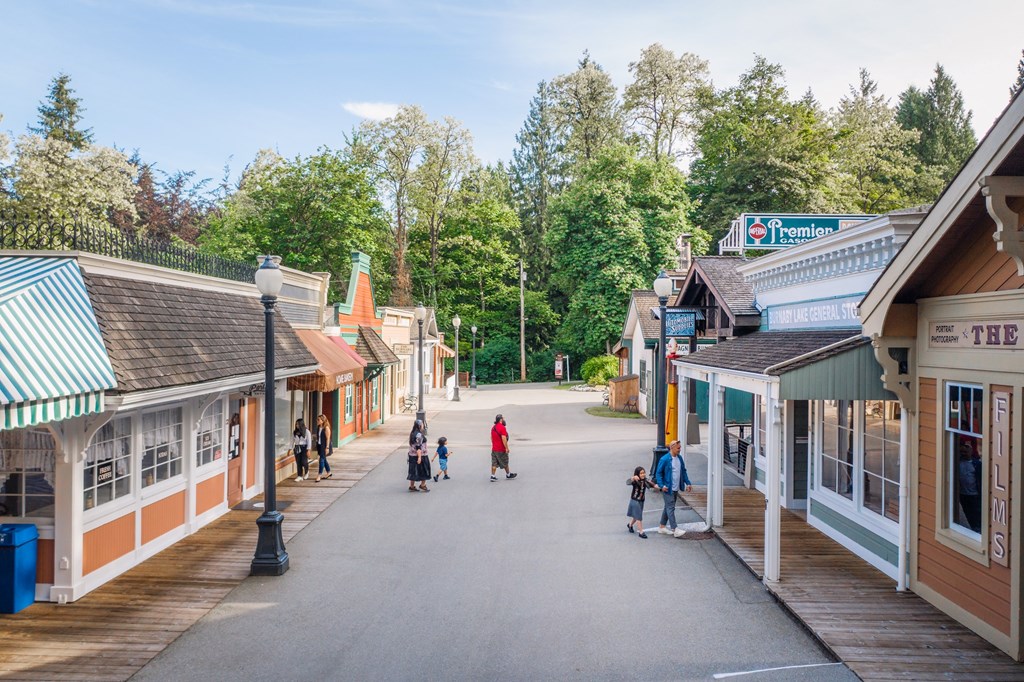 6. Explore Burnaby Village Museum
If you've ever wanted to wander the streets of a bustling pioneer village at the turn of the 20th century, Burnaby Village Museum should be on your bucket list. Open seasonally, this 10-acre open-air museum is free to visit (however, you'll have to pay to ride the vintage carousel that dates all the way back to 1912).  Meet the local townsfolk, dressed in period clothing of course, and watch them demonstrate their trades. There's even a scavenger hunt for the kids! Pick up the map of clues at the main entrance.
Nearest KOA:
Lynden / Bellingham KOA Journey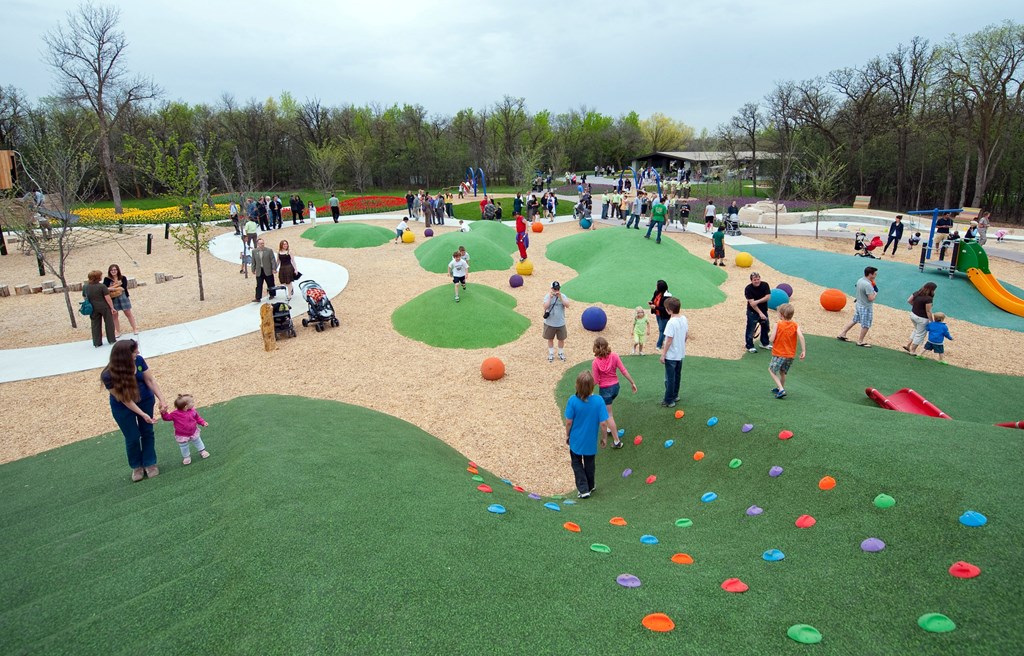 7.  Explore Assiniboine Park
Assiniboine Park is where Winnipeggers play, year-round. In the winter they cross country ski the same trails they run in the summer. The park is also home to the city's top tourist attraction on TripAdvisor, the Leo Mol Sculpture Garden. Admission to this outdoor gallery is free. Of course, if you have kids, it would be sacrilegious to visit Assiniboine Park without stopping by the incredible nature playground. It features net bridges, willow tree tunnels, basket swings, sand and water play areas and a "sky-high" crow's nest. Its mascot, represented in a statue at the playground, is Winnie the Pooh. Fun fact: he's named after Winnipeg.
Nearest KOA:
Winnipeg West KOA Journey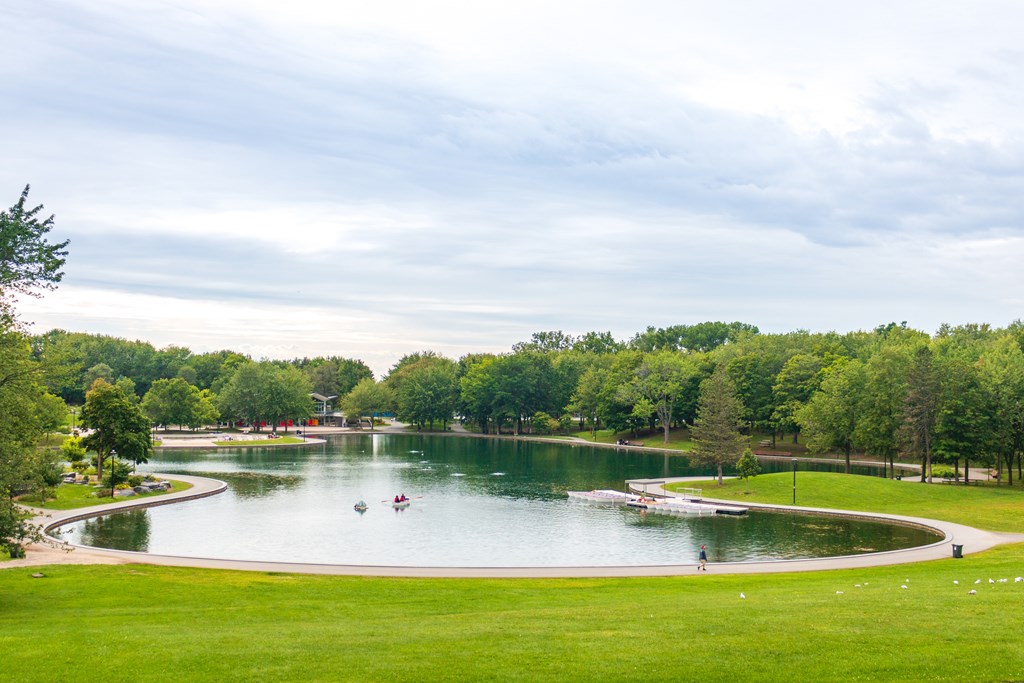 8. Explore Mount Royal Park
Montreal's answer to Assiniboine Park is Mount Royal Park, a beloved urban oasis designed by the same man who designed Central Park. It's 692 acres, and in addition to boasting some of the best views of the city (you'll have to climb for them), it has one of Montreal's most sought-after sledding hills. It's also home to 13.7 miles of cross-country ski trails and an ice-skating rink where you can practice those triple axels for free (as long as you have your own skates).
Nearest KOA:
Montreal South KOA Journey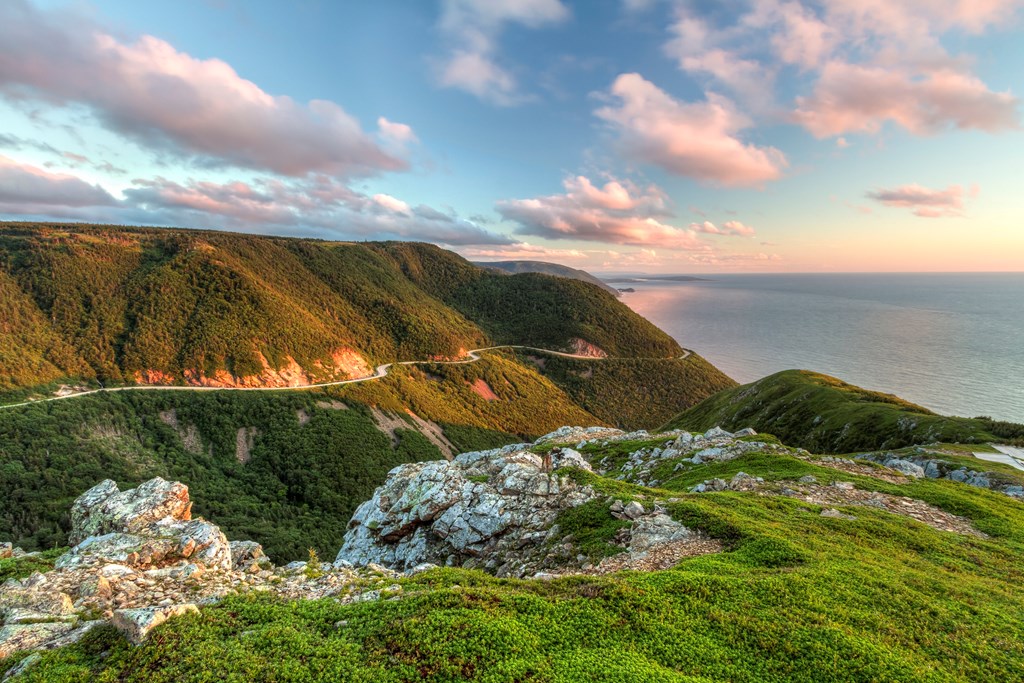 9. Beach Hop on Cape Breton
Canada may not be the first place that comes to mind when you think of beaches, but that's not to say the Great White North doesn't have fantastic strands of sand, especially if you find yourself in Nova Scotia. The province's crown jewel, Cape Breton, has great beaches (with free parking) for whale watching, sand castle building, seashell hunting and even surfing. Note: to drive Cape Breton's Cabot Trail, where the best beaches are, you will have to pay to enter Cape Breton Highlands National Park. The good news is kids 17 and under get in free.
Nearest KOA:
North Sydney / Cabot Trail KOA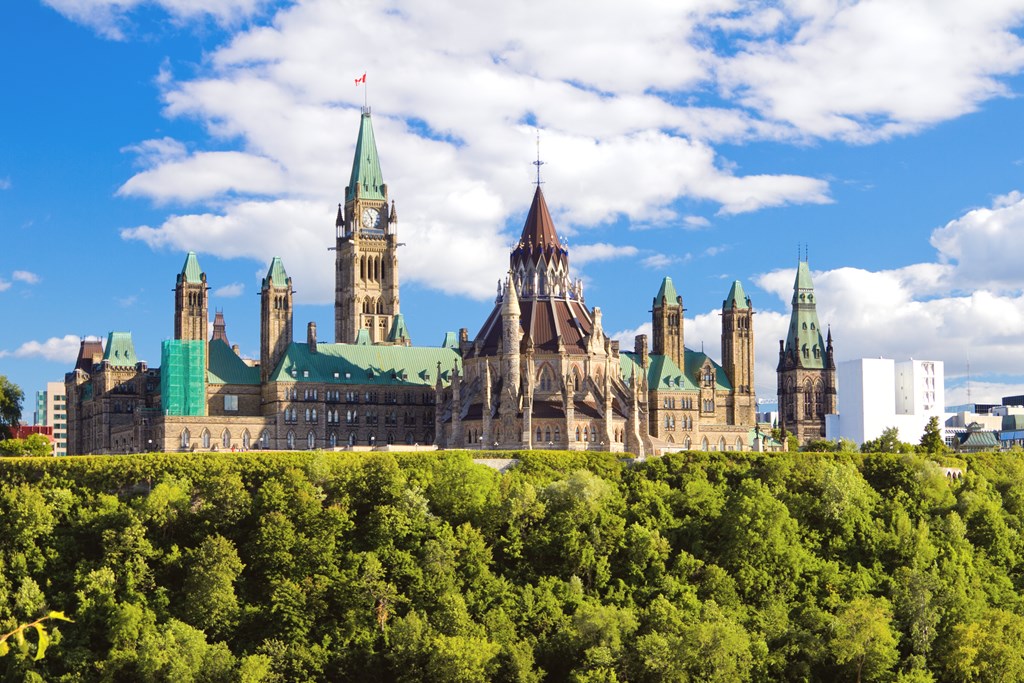 10. Take a Tour of Canada's Parliament
While reservations are required, tours of the stately building where Canada conducts its official business are complimentary. Step inside the Senate chambers and the House of Commons to see how laws are made and learn about the country's history. Even if you take the tour, head to Parliament Hill to see the incredible Gothic Revival architecture that looks imported from England. Pro tip: visit in the summer to catch the free Northern Lights sound and light show which is projected onto the beautiful buildings.  
Nearest KOA:
Cardinal / Ottawa South KOA Holiday
---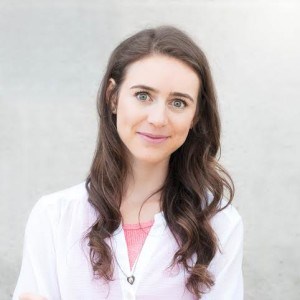 Katie Jackson is a writer and media specialist based in Montana's Big Sky Country. Living and working everywhere from New York to Nicaragua, Katie is no stranger to adventure. When she's not traveling the world (or writing about it!) she's busy chasing after a Leonberger named Zeus. Follow Katie's travels on Instagram @katietalkstravel.