There's no getting around it. California is costly to visit. Even its nickname, the Golden State, sounds expensive. Still, within its 163,695 miles – California is the third largest state by area –  there's plenty to do and see, all for free. And fortunately for families, much of it can be done with kids. Whether you're camping along the coast, or you're camping in the interior, you'll find plenty of places where you never need to pull out your wallet. From a national park with no admission fee to the country's largest urban municipal park and even a world-class zoo, here are 10 free family-friendly things to do in California.
What Can Families Do for Free in California? Try These Free Family-Friendly Activities!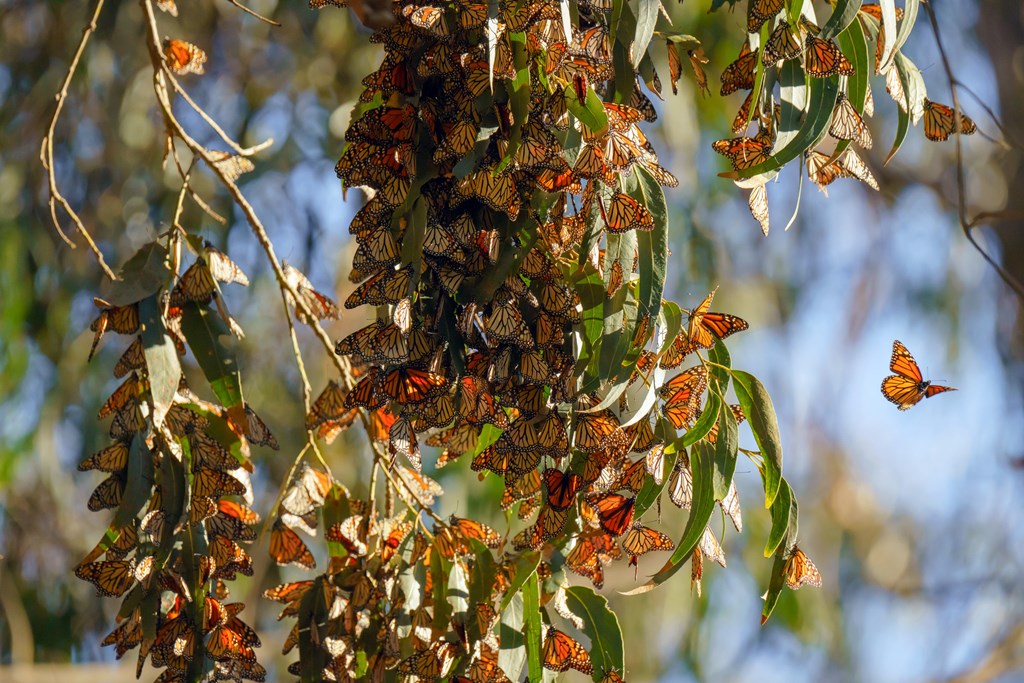 1. Pismo State Beach Monarch Butterfly Grove
Every kid learns how caterpillars turn into butterflies. But most kids don't get to see thousands of them in action – unless they visit the Monarch Butterfly Grove at Pismo State Beach. Admission to this popular wintering ground for monarch butterflies from Canada is always free. However, to see the sea of orange and black descend on the grove's eucalyptus trees, you'll have to visit between late October and February.
Nearest KOA:
Avila / Pismo Beach KOA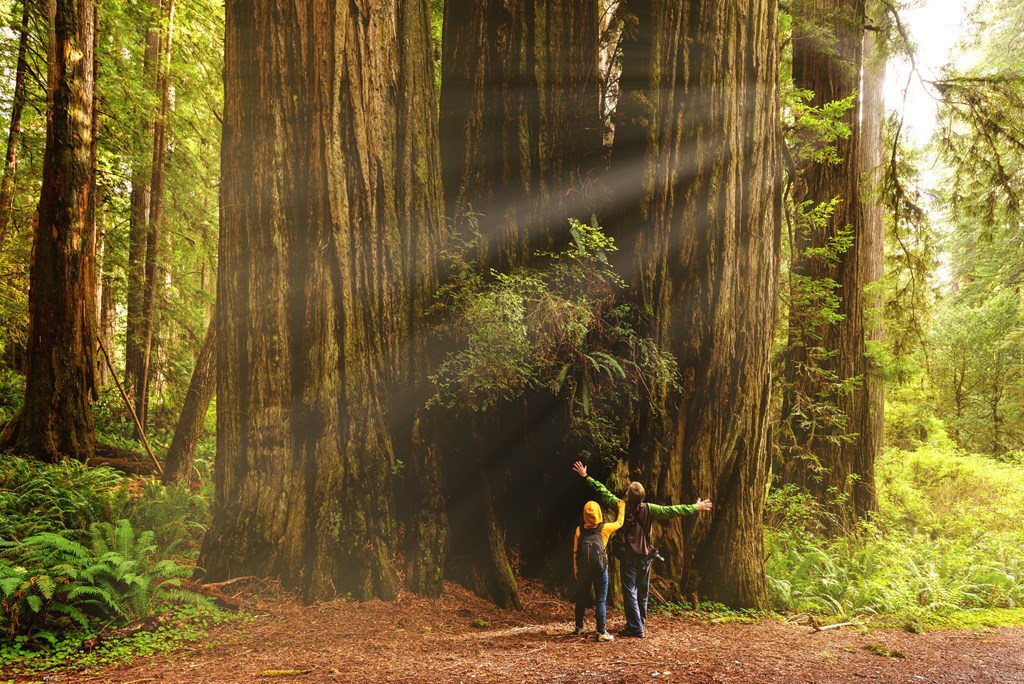 2. Redwoods National Park
Although it's home to the tallest trees on earth (well worth paying to see), Redwoods National Park is one of very few national parks that doesn't have an entrance fee. In fact, there aren't even entrance stations! In the summer, park rangers lead daily walking tours along Lady Bird Johnson Ttrail. This 1.5 mile loop winding through old growth redwoods, is the most popular trail in the park. 
Nearest KOA:
Crescent City / Redwoods KOA Holiday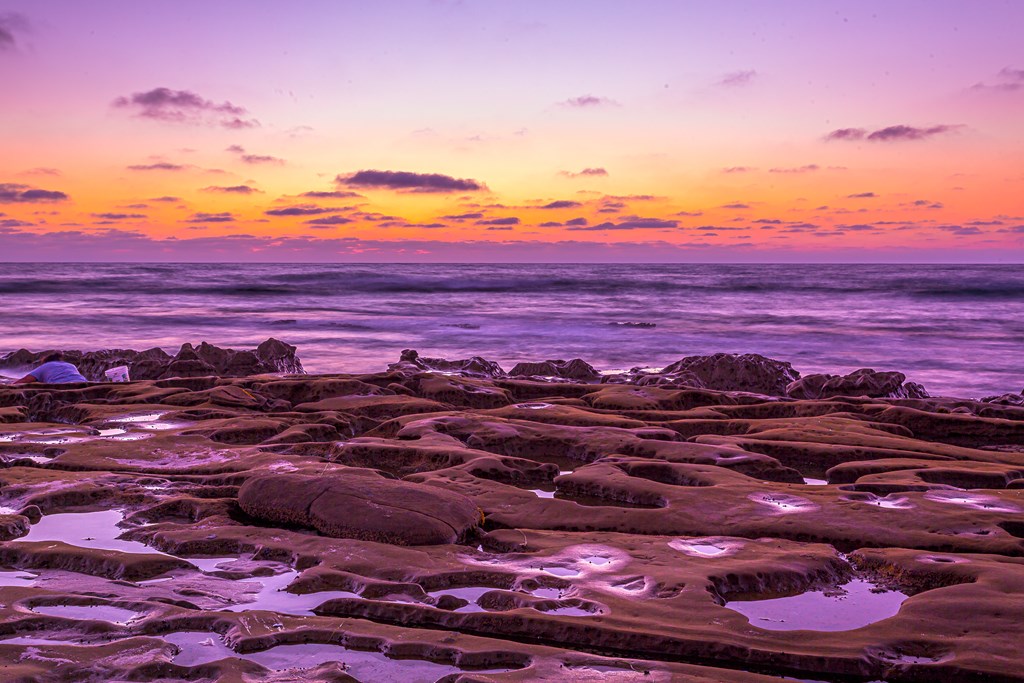 3. La Jolla Tide Pools
Think of San Diego's tide pools as free mini aquariums. There are literally dozens to choose from, although the best are found in La Jolla. In particular, the Dike Rock Tide Pool, which is part of the La Jolla Underwater Marine Park, is home to many anemones (say that five times fast), star fish, limpets, mussels and even octopus. According to the San Diego Natural History Museum, the best time to arrive is at or a little before low tide. This is also the best time for exploring the caves along La Jolla's beaches. 
Nearest KOA:
San Diego Metro KOA Resort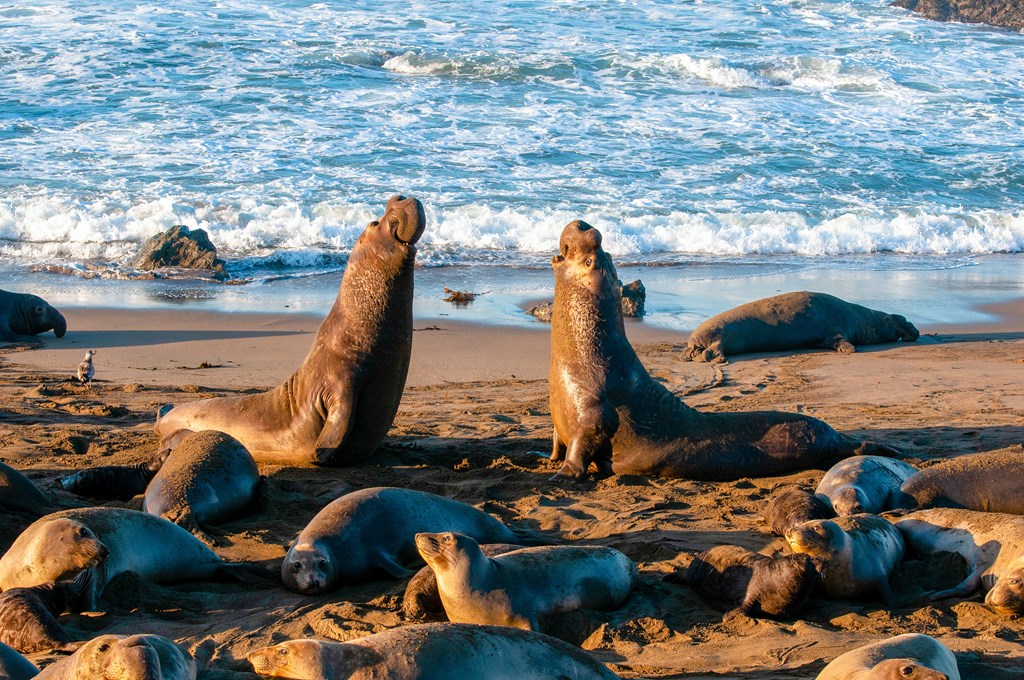 4. Piedras Blancas
Sure, you can always see the sea lions, for free, at San Francisco's Pier 39. But to see the much larger (think 16 feet long and up to 5,000 pounds) elephant seals, drive four hours south to Piedras Blancas in San Simeon. It claims to be the only rookery in the world that is free, accessible and open to the public every day.  While the seals are there year-round, they're present in peak numbers – think up to 17,000 at a time – in the months of January, April and October.
Nearest KOA:
Avila / Pismo Beach KOA

5. Fort Bragg "Sea Glass Beach"
Most of the time you don't want your kids anywhere near broken glass. That's not the case at this beloved beach in Fort Bragg famous for its colorful glass pieces, all smoothed by the sea. Unfortunately, the glass isn't entirely a natural phenomenon. Years ago the beach was a garbage dump site for the city (this practice wasn't uncommon for the time). "Mother Nature responded to this abuse with a nice surprise in the form of smooth, colored sea glass treasure in a rainbow of colors," reads Visit Mendocino's website. 
Nearest KOA:
Manchester Beach / Mendocino Coast KOA Journey
6. California Science Center
Even if there are no scientists, budding or bonafide, in your family, you won't regret spending a few hours at the California Science Center in Los Angeles. All of its permanent exhibits are free! They include Ecosystems – experience life in different zones including a 188,000-gallon kelp forest tank – Fire! Science and Safety – great for campers as you get to become "fire danger detectives" – and Air and Space – which boasts the space shuttle, Endeavor. You don't even need to make reservations in advance (unless you want IMAX tickets which you have to pay for.) 
Nearest KOA:
Ventura Ranch KOA Holiday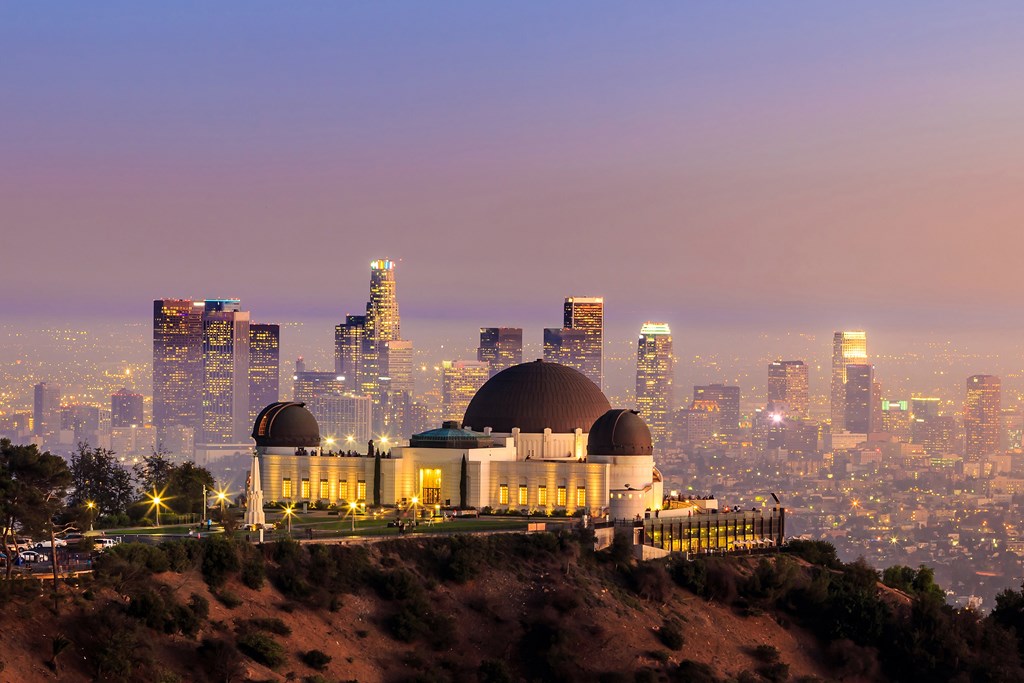 7. Griffith Observatory
While in L.A., don't skip the drive up to Griffith Park, the largest "urban-municipal" park in the country. While there is plenty to do within the park, including hiking to the iconic Hollywood sign overlooking the city, Griffith Park's crown jewel is the iconic Griffith Observatory. There's no charge to visit its massive planetarium, attend its live shows, explore its exhibits and look through its state-of-the-art telescopes often open until 10:30 p.m.. You can even walk around a scale model of the solar system. 
Nearest KOA:
Ventura Ranch KOA Holiday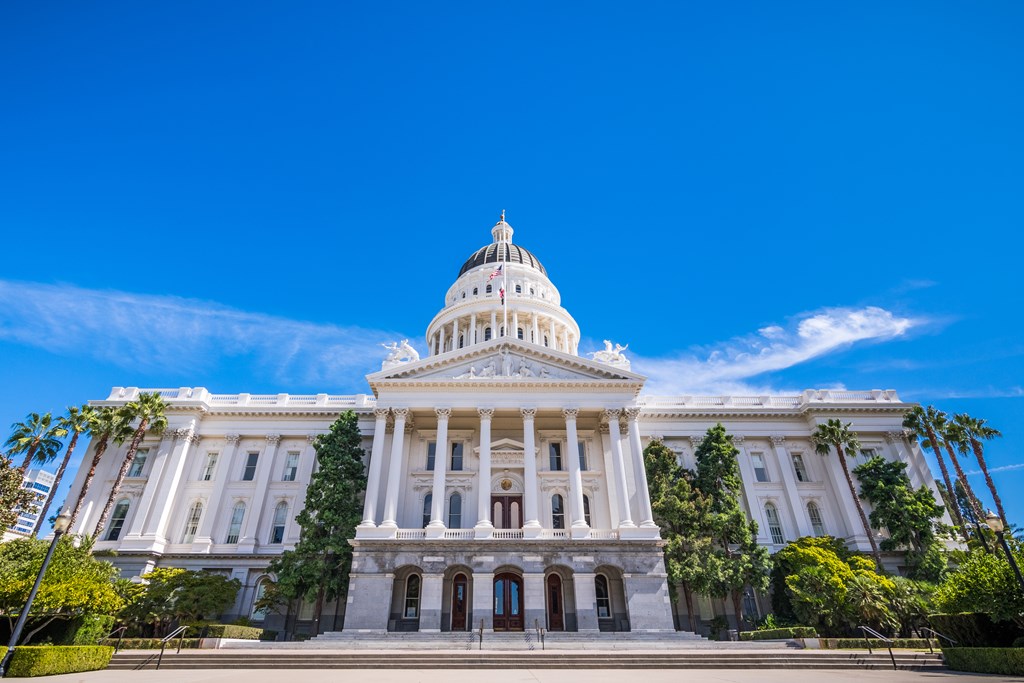 8. California State Capitol Museum
You can read a book about California's storied past, or you can visit the California State Capitol Museum where a myriad of rotating exhibits and collections are open, year-round, to the public, for free. Past exhibits have included California's Role in WWII, The Automobile's Impact on California and The Dust Bowl, California and the Politics of Hard Times. Sign up for a free tour of the capitol and grounds at the information desk before shopping for souvenirs in the basement of the building. 
Nearest KOA: Placerville KOA Journey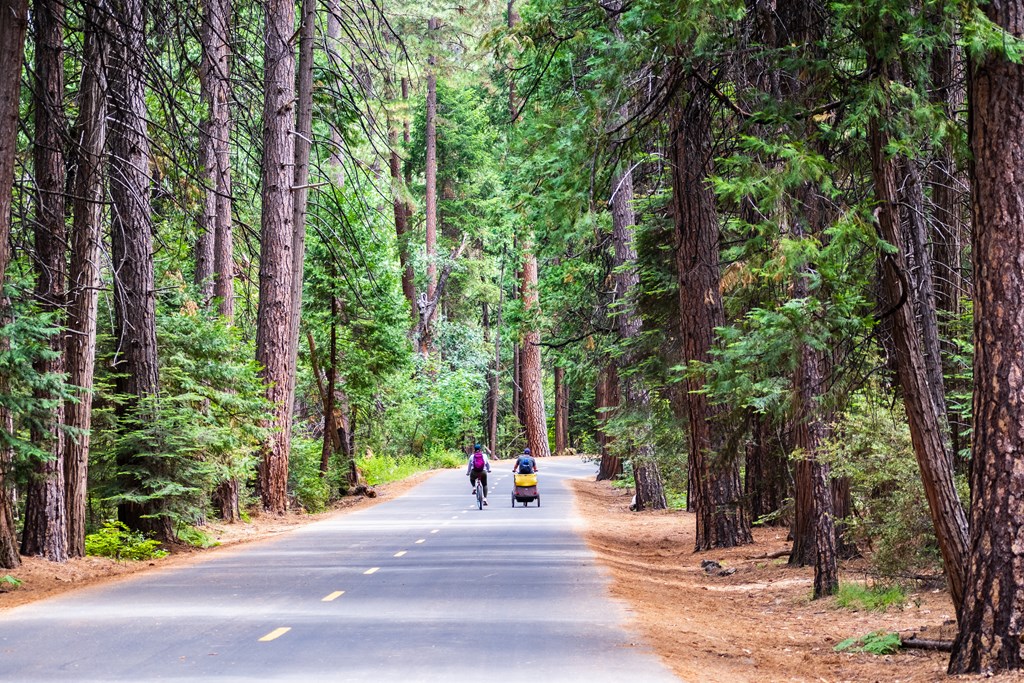 9. Yosemite Bike Share, Yosemite National Park
Of course, hiking in and around Yosemite National Park (admission is $35 per car) is always free. But if you want to sightsee while cycling – because there are more than 12 miles of paved bike paths in Yosemite Valley – and don't have your own bikes, simply take advantage of Yosemite Bike Share. From approximately June through October, all you need to do is download the Yosemite Bike Share app, and you can borrow bikes, for free, for up to two hours. See here for more information on biking in Yosemite. 
Nearest KOA:
Visalia / Sequoia National Park KOA Journey
10. San Diego Zoo
While the award-winning San Diego Zoo isn't entirely free, it's one of the best zoos in the world, so it warrants a spot on this list. Plus it is free, for kids under 11 at least, throughout October. In fact, for every adult ticket purchased, you can bring up to five kids. That's a savings of up to $300! Plus, year-round, visiting this zoo is a lot cheaper than what you'd pay to travel to Africa, Australia, Asia, etc. to see the same exotic animals. 
Nearest KOA:
San Diego Metro KOA Resort 
---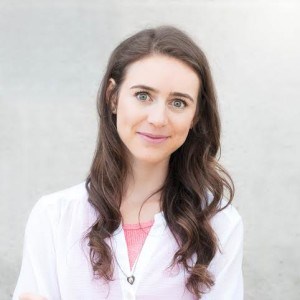 Katie Jackson is a writer and media specialist based in Montana's Big Sky Country. Living and working everywhere from New York to Nicaragua, Katie is no stranger to adventure. When she's not traveling the world (or writing about it!) she's busy chasing after a Leonberger named Zeus. Follow Katie's travels on Instagram @katietalkstravel.