Your guide to the best restaurants in and around Yosemite National Park.
Do not expect to enter Yosemite National Park without having your breath completely taken away. From the perfectly picturesque waterfalls, to the giant sequoias towering above, and much more, this national park will certainly inspire you.
And you aren't alone. Four million people voyage to this national park every year to have their heart skip a beat and take in the glory that Mother Nature is capable of producing. As the United States' third-oldest national park, Yosemite is no stranger to visitors and sure knows how to host them.
The hours you'll spend exploring Yosemite Falls, the lakes that litter the wilderness of the park, the awe-inspiring El Capitan, and the hikes of your dreams will likely leave you feeling ready to fill your stomach with some tasty food.
Lucky for you, we've rounded up the top spots to eat in and around Yosemite National Park. Get exploring and work up an appetite to indulge at the following places:
IN THE PARK
These eateries are inside the park, offering up convenience between all of your sightseeing.
The Majestic Yosemite Hotel
Dinner here is a great reason to break out your fancy pants inside the park. But when we say "fancy," we mean it — the hotel asks that patrons don't wear shorts or tank tops while sipping on fine wine and cutting through some seriously delicious steak.
Breakfast, lunch, and brunch are casual, so feel free to come in donning your hiking boots and sunscreen-lathered selves.
KOA Menu Favorite: Roasted Rack of Lamb Provencal with Roasted Cauliflower Mash, Glazed Carrots, and Lamb Jus
For more information, please visit http://www.travelyosemite.com/lodging/dining/the-majestic-yosemite-hotel/
Mountain Room at Yosemite Valley Lodge
With stunning views of the 2500-foot high waterfall, dinner here will be something you won't want to miss. Offering delicious steaks, sustainably caught seafood, and top-notch pasta, this restaurant is great after a day of adventuring around the park.
KOA Menu Favorite: 6 oz. Filet Mignon with Thyme Roasted Woodland Mushrooms and Creamy Sweet Corn Polenta
For more information, please visit http://www.travelyosemite.com/lodging/dining/yosemite-valley-lodge/
Big Trees Lodge Dining Room
Be transported back to the Victorian era with lunch at this restaurant. And in the summer, enjoy their veranda for some stunning views. Lunch offers tasty salads and sandwiches, and dinner provides heartier options that will definitely please your tastebuds.
KOA Menu Favorite: ½  LB Broadleaf Farms Buffalo Burger
For more information, please visit http://www.travelyosemite.com/lodging/dining/big-trees-lodge/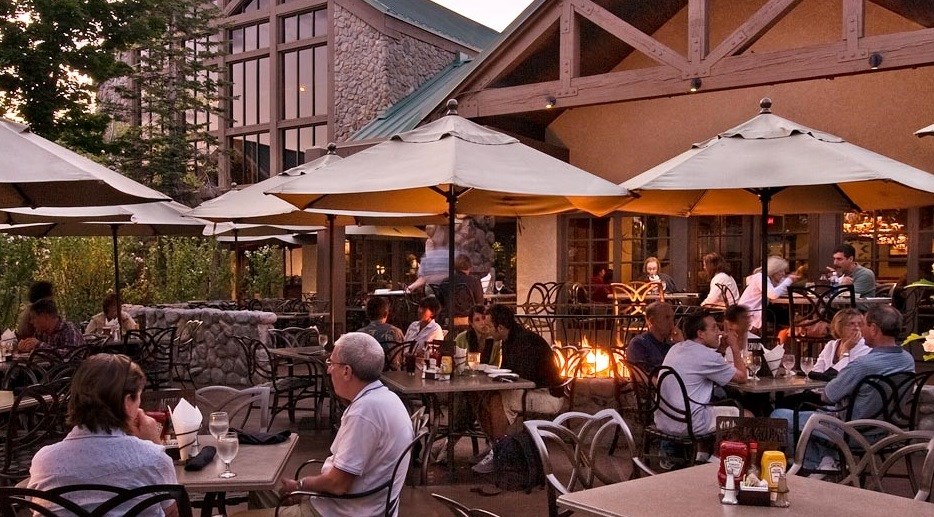 Jackalopes Bar & Grille at Tenaya Lodge
"Local" and "organic" are two words you'll see on the menu a lot at this eatery. Also offering gluten-free and vegan options, this is a fabulous place to get some quality food in your belly and enjoy some fabulous local beers.
KOA Menu Favorite: Sasquatch Burger with Extra Cheese and Sweet Potato Fries
For more information, please visit https://www.tenayalodge.com/dining/jackalopes-bar-and-grill
---
OUTSIDE THE PARK

You won't have to travel far outside the park to find some truly tasty places to eat. Here are our favorites.


1850 Restaurant
Voted the "Best Burger in the County," 1850 Restaurant is an eatery you must test out yourself. Serving both fabulous lunches and dinners, 1850 also has their own beer (as well as list of many other local and national beers) for your tasting. Focusing on locally-sourced ingredients, we are guessing that that is where the quality really shines through at this dining spot.
KOA Menu Favorite: Steakhouse Burger With Avocado
For more information, please visit https://www.1850restaurant.com/

Mariposa Take 'N' Bake Pizza
Wanting to enjoy a meal in your cabin, but don't feel like cooking? Mariposa Take 'N' Bake Pizza is the perfect solution. Far from your average pizza place, Mariposa Take 'N' Bake sources the freshest vegetables and uses only the highest-quality means.
If pizza isn't your thing, they also offer great sandwiches.
KOA Menu Favorite: Spicy Hot Italian Pizza and Garlic Cheese Bread Twists
For more information, please visit https://www.facebook.com/MariposaTakeNBakePizza/
Castillo's Mexican Restaurant
Has all that park exploring put you in the mood for some authentic Mexican food? Well, we've got just the place: Castillos Mexican Restaurant. A local favorite spot, visitors are sure to love this as well. You can dine in or take out here for lunch and dinner.
KOA Menu Favorite: Shrimp Chimi-Changa
For more information, please visit http://castillosmexicanrestaurant.com/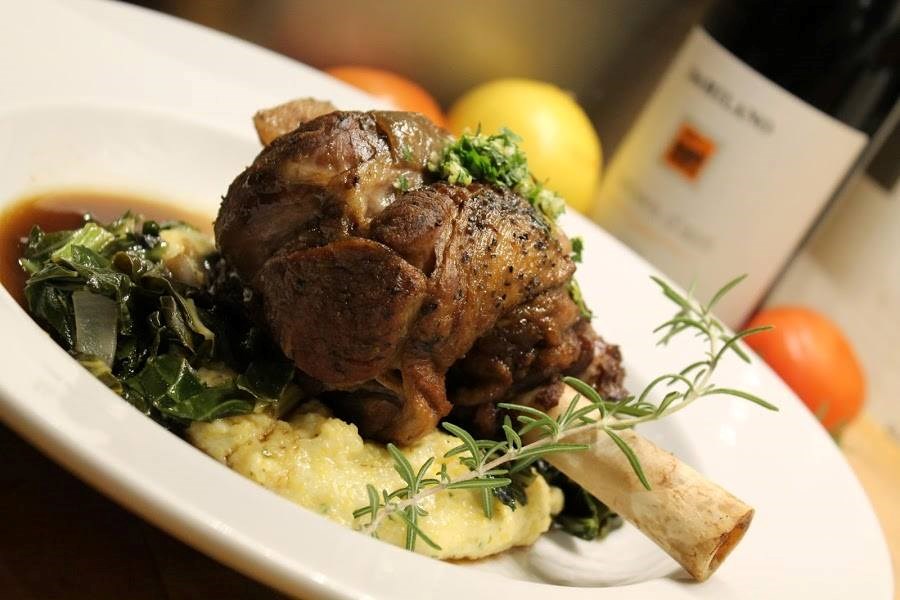 Charles Street Dinner House
Old West is the theme at this restaurant, and you will love it. Housed in a historic building, Charles Street Dinner House is a great place to stop for dinner on your way into or out of the park.
The menu offers seafood, steaks, and other classic favorites, but per usual, we've got our favorite.
KOA Menu Favorite: Scallone
For more information, please visit http://www.charlesstreetdinnerhouse.net/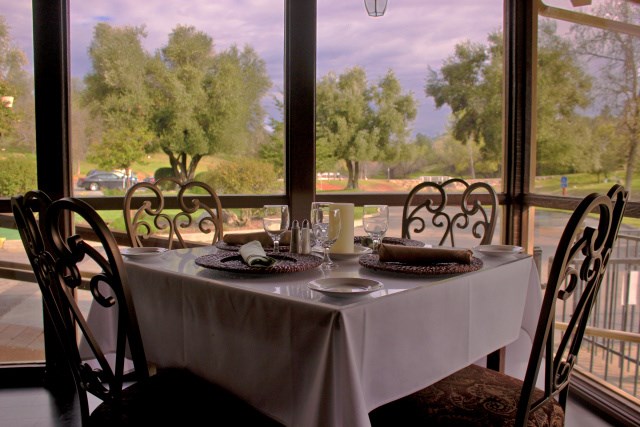 Blue Heron
Boasting beautiful views and delicious food, Blue Heron is a must. During the summer, you'll enjoy free concerts on Friday nights while dining.
KOA Menu Favorite: Blue Heron Chicken with Mountain Mashers
For more information, please visit http://www.theblueherononline.com/
---
Now that you've got a handful of places to fill your belly, we've got the perfect spot for you to rest your head.
Yosemite West / Mariposa KOA will serve as the ideal home base for all of your Yosemite Park adventuring.
This KOA campsite offers amenities that include:
Pizza
Swimming pool
Snack bar
Wi-fi
Cable TV
Tour shuttle
Fudge and ice cream parlor
Much more
To learn more about the Yosemite West / Mariposa KOA, and to book your stay today, please visit the camp's website here.
---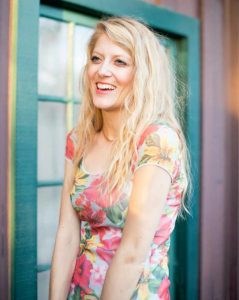 Leslie, a.k.a. Copy Girl, is a copywriter who gets butterflies from telling stories through words.
Her voice comes from a place filled with passion, dreams, and lots of sugar. "Cake over steak" is her go-to motto.
With over 10 years of experience in crafting words, and years of embarking on travels that have taken this Montana girl to some incredible places, Leslie love the adventures of both body and mind her writing takes her on.
Everywhere she goes, she takes this advice with her:
"Hold on to your divine blush, your innate rosy magic, or end up brown." – Tom Robbins, Jitterbug Perfume
To see what Leslie's up to in the writing world, visit her website here.
---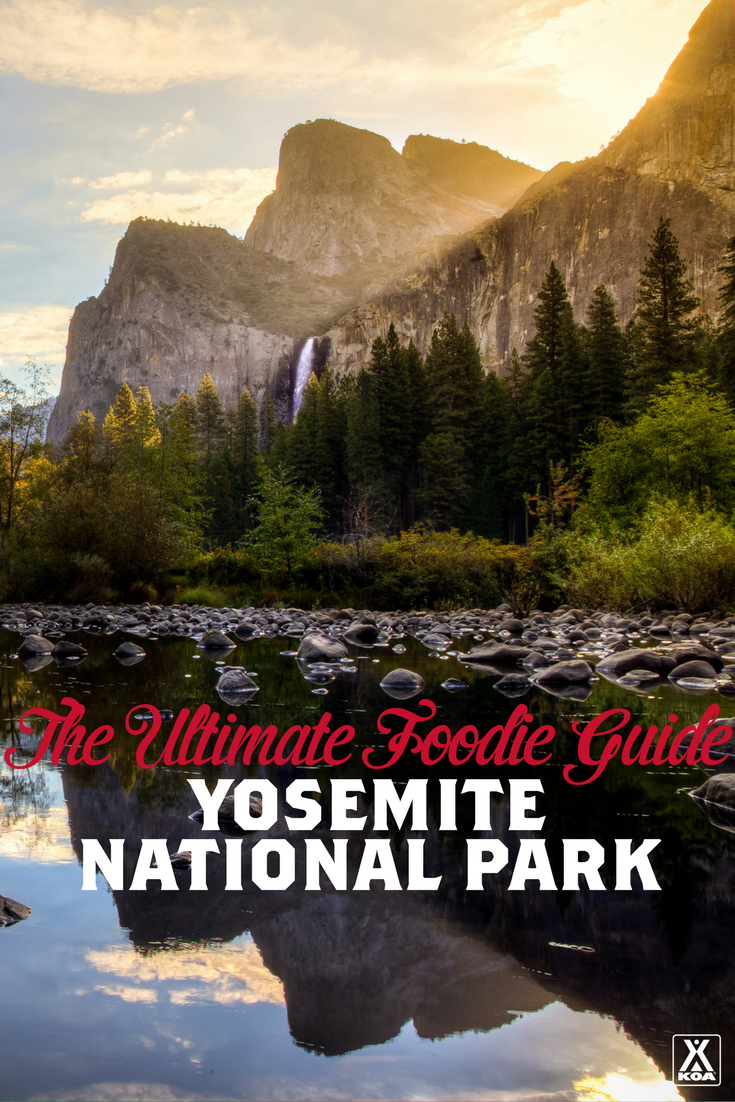 Save
Save