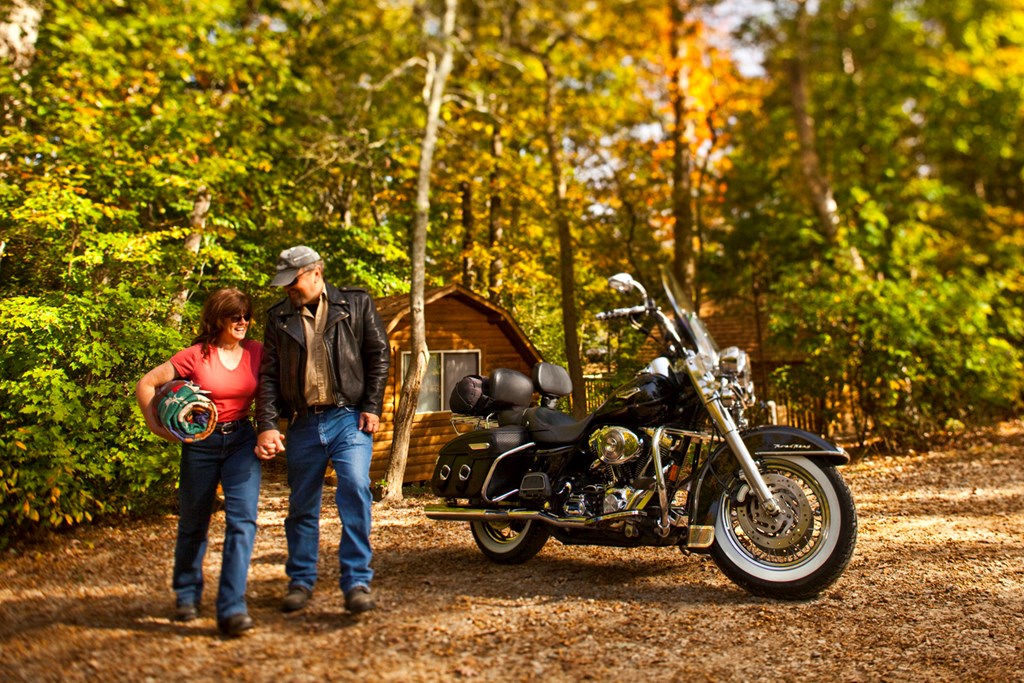 Motorcyclists long for spring. We long for just the tiniest break in the weather to get out and ride, even if to the local diner or coffee shop. Barring that, many of us pore over maps, looking for magnificent stretches of road around which to plan an itinerary.
That's why I wrote this post for camping motorcyclists who are eager to explore the Appalachians this summer. I chose two of my favorite day-trip itineraries that are close to at least one KOA and either a National Park or National Forest. Both day trips are segments of longer itineraries for those with sufficient time to explore them.
These itineraries include the kind of roads that seasoned motorcyclists enjoy, with plenty of sweepers and switchbacks. They are full of majestic views and just the right amount of challenging road. In short, they are fabulous.
Northeast Appalachians: New Hampshire's White Mountain National Forest is home to the highest peak in the American Northeast, Mount Washington. Weather conditions are volatile at Mount Washington (elevation 6288), so consult your campground hosts or the local weather reports when deciding whether to ride your bike to the top via Route 16's switchbacks. There are other options for ascending to the peak, including the Cog Railway at Marshfield Base Station.
After your visit to Mount Washington, head South on Route 16 to Conway and traverse the White Mountain National Forest via Route 112, the Kancamagus Highway and Route 118.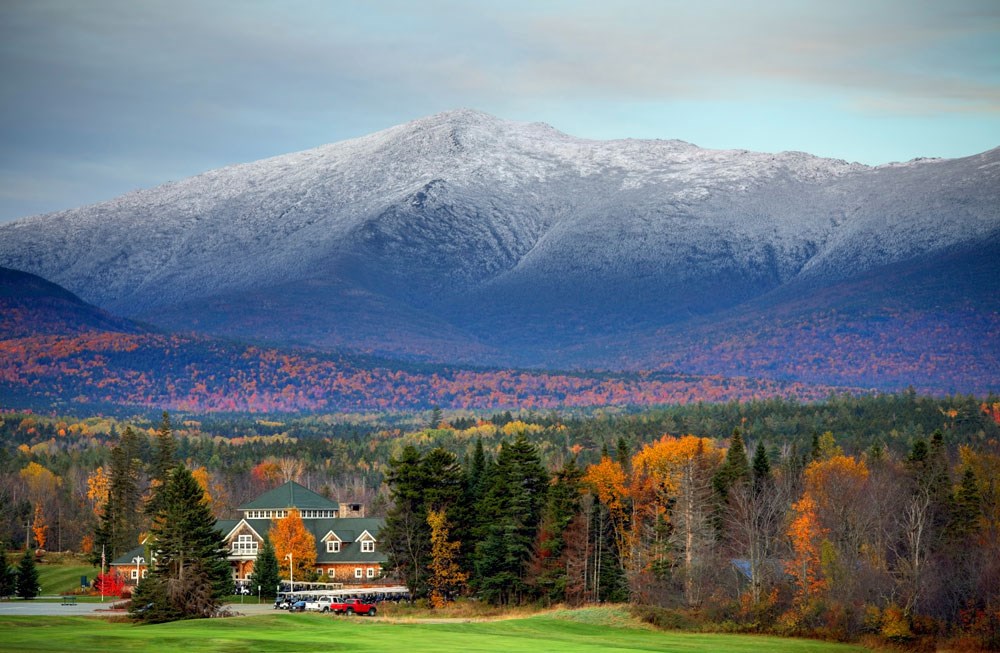 You'll end in Wentworth, perfectly poised for heading west into Vermont for more fabulous riding and plenty of KOAs.
Total mileage: 134, of which Route 16 is often challenging in technical riding skills and weather conditions as noted.
KOA's in this area:
Southeast Appalachians
With a week's vacation, you can do no better than to ride both the Blue Ridge Parkway and Skyline Drive. I wrote about this region in depth for KOA here.
For a fantastic one-day itinerary weaving between Tennessee and North Carolina, enter the legendary Tail of the Dragon (Highway 129) from the west in Tennessee. The Dragon exits in Robbinsville, North Carolina. Grab a bite to eat and some fuel there, then continue on Highway 28 until you reach Highway 74/64 west.
On 74/64 you'll cruise through the Cherokee National Forest alongside the Ocoee River, site of the canoe slalom venue for the 1996 Summer Olympics in Atlanta. This is the only instance that a natural river has been used for an Olympic whitewater slalom event.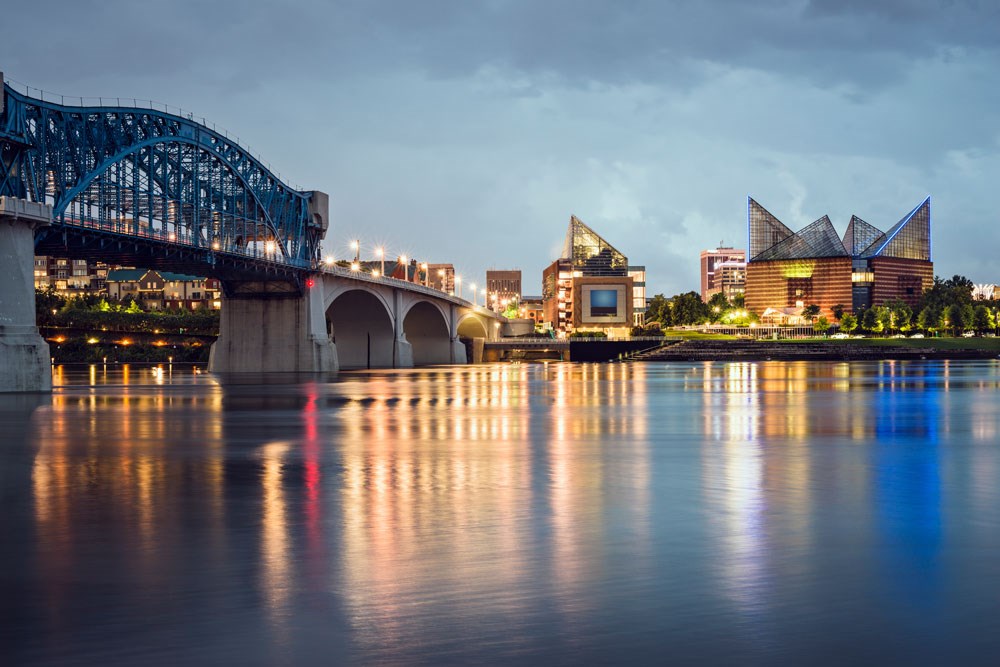 There are beautiful sweepers and some nice switchbacks throughout your route as you descend to Lake Ocoee. Along the way you'll gain an appreciation for American engineering as you see Tennessee Valley Authority markers for the three dams which, together, generate more than 67,000 kilowatts of electricity for the area.
If you enjoy learning about history, watch for the "little brown signs" that will tell you about the peoples who've lived in the region for over 12,000 years, the copper mining industry, and Civil War skirmishes.
End your day in Chattanooga with a mile-wide grin and three KOAs to choose from.
Total mileage: 175, including several technically challenging segments, most notably Tail of the Dragon.
KOA's in this area:
Please share your favorite itineraries for two wheels or comment on my selections. So many roads, so little time…
---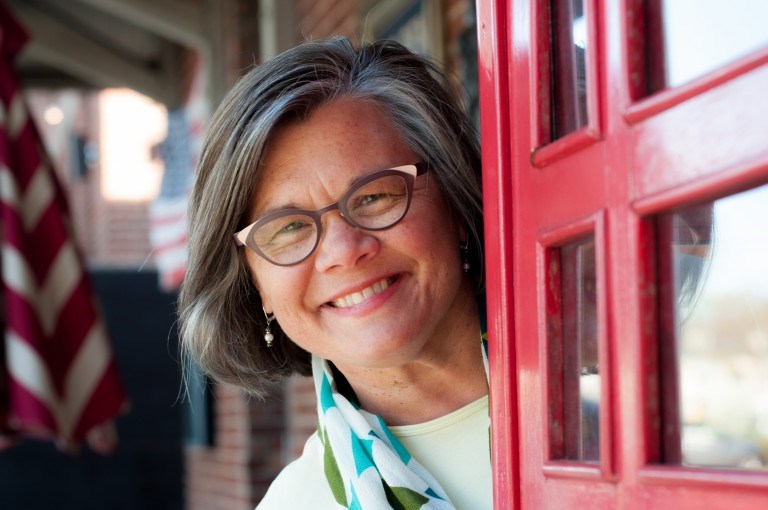 "American Road Trip Expert" Tamela Rich is an award-winning author, storyteller and adventurer. She began her love affair with the open road as a child, traveling with her family in the Vista Cruiser station wagon from Ohio to California every other summer. During her monthly TV appearances, Tamela shares family-oriented travel tips and itineraries for local, regional and national road trips. Visit her website: www.TamelaRich.com