Hand-in-hand with family vacations and road trips, camping is practically synonymous with summertime, but don't stow the tent away once fall comes around. In fact, this is perhaps the most optimal time of year for a camping adventure, now that the crowds have waned, the mosquitos have quieted down, and the temperature isn't quite as sweltering in much of the country. Coupled with fall-centric festivals and activities (ahem, apple-picking), it's prime time to stock up the RV, pack the tent, and embark on a wilderness adventure. But before you do, here's everything you need to know about camping this fall.
Taking a Camping Trip This Fall? Keep These Things in Mind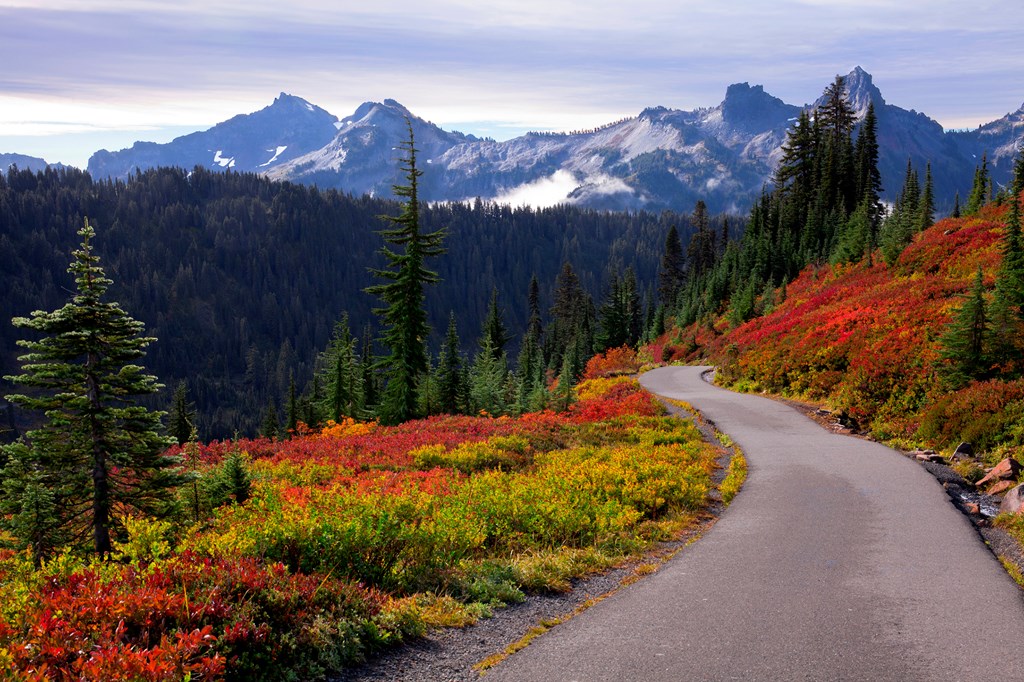 1. National Parks Are a Lot Easier to Navigate in the Fall
National parks are a major draw for campers, especially in the summer — as evidenced by the endless traffic at places like Yellowstone, Rocky Mountain, and Banff. But here's a fun fact: these places are just as beautiful (if not more so, thanks to foliage) in the fall, with the added bonus of being far less crowded. As kids go back to school and schedules get busy, even the most popular national parks become a lot more accessible, and thus easier to visit on a spontaneous camping trip. Of course, there are some things to keep in mind as you plan ahead, mostly weather-wise. Many national parks can get surprisingly frigid early in the fall season, so it's wise to keep an eye on the weather in advance, be mindful of potential road closures, and pack accordingly. For instance, Trail Ridge Road in Rocky Mountain National Park closes in October until at least May, and Going-to-the-Sun Road in Glacier National Park typically closes to car traffic the third Monday of October.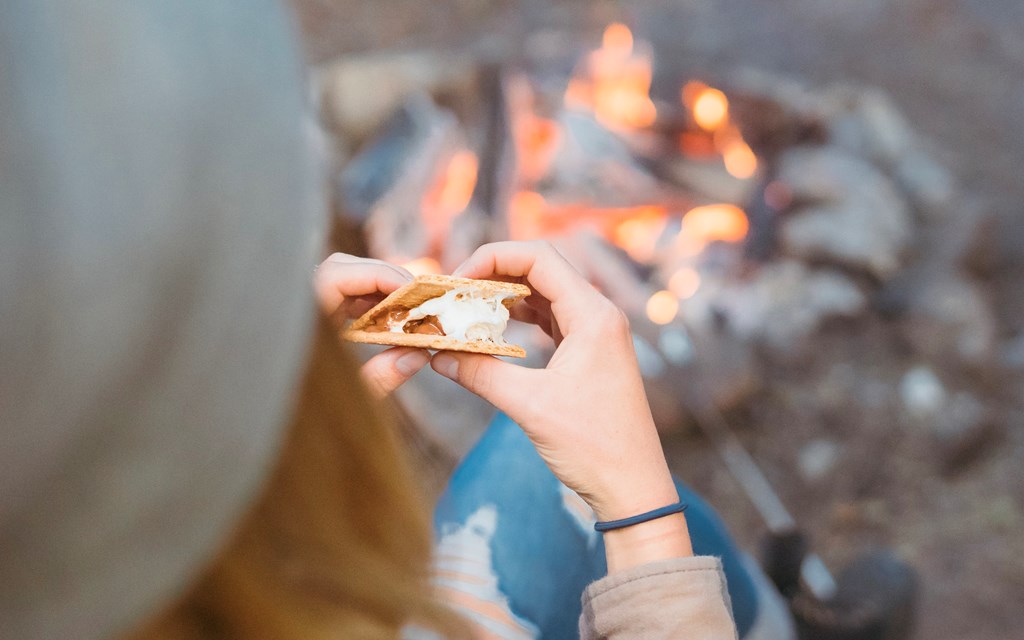 2. S'mores Are Still in Season
Roasting marshmallows may seem like a summer pastime, but there's something particularly picturesque about making s'mores in the fall months. In fact, we'd venture to say that fall is an even better season than summer for such an occasion. Let's count the ways: the cooler weather makes it more comfortable to linger around a cozy campfire, the lack of bugs means you're more willing to stick around outside after sunset, and the onset of Halloween means it's the perfect opportunity to sit around a flickering flame while telling ghost stories.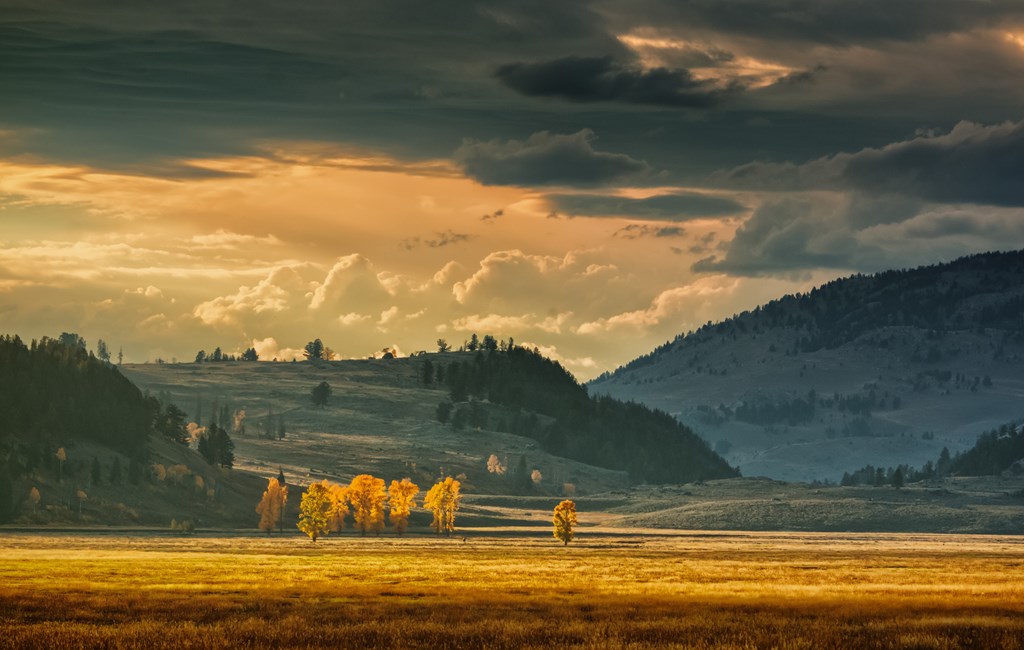 3. You Can Find Fall Foliage Where You'd Least Expect It
Come fall, many campers flock to the northeast en masse to go leaf-peeping and marvel at New England's world-famous foliage. And that's all well and good, but if you'd rather leave the tourist crowds confined to summer, there are plenty of other — and far more underrated — destinations for kaleidoscopic flora. For instance, Guadalupe Mountains National Park, in remote west Texas, is prized for its surprising abundance of foliage in McKittrick Canyon, New River Gorge National Park in West Virginia transforms into a river-carved palate, rugged Oconto County in Wisconsin becomes a wonderland of color around bucolic lakes and ponds, the Fundy Trail in New Brunswick is suddenly a luminous scenic thoroughfare like no other, and the aspen trees in towns like Aspen and Vail practically glow tints of orange in Colorado. Basically, there's stunning foliage to be found almost anywhere, you just need to zig where the others are zagging.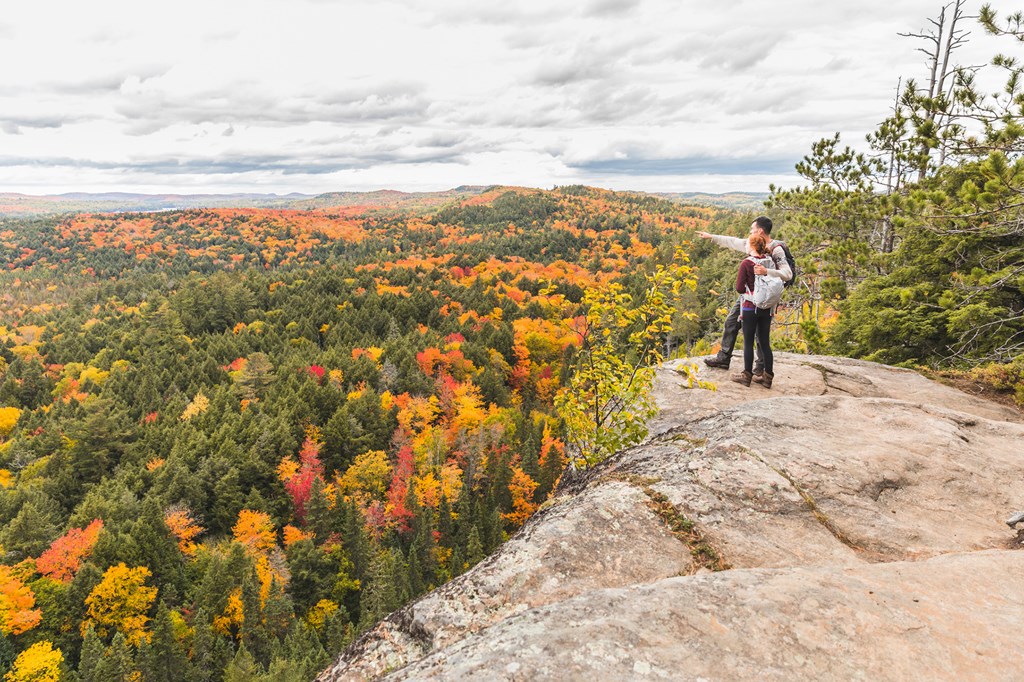 4. Fall is the Best Time of Year to Hike
In parts of North America, September can sometimes still feel quite summery, while conversely late-fall can be downright arctic in some parts. But that sweet spot in between is the best time of year to hit a hiking trail. Not only are said trails beautiful and far less trafficked than their summertime peaks, but the temperature is more accommodating. A chill in the air makes it easier to endure longer hauls and ascend taller peaks, without as much a risk of heat exhaustion or dehydration. That said, don't be fooled by the crisper temps — it's still vital that you drink a lot of water and wear sunscreen, just as you would in summer. Even though the forecast may make it more comfortable to hike, dehydration and sun exhaustion can sneak up on you.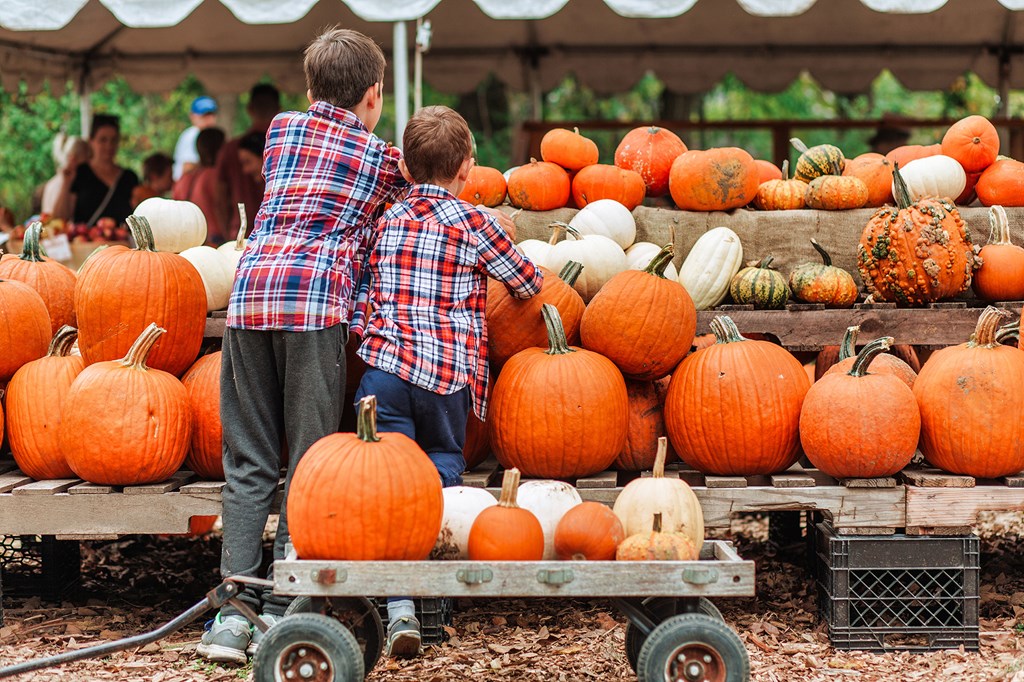 5. Get Festive for Fall
One of the best parts of camping in the fall is the proximity to nostalgic family-friendly adventures and activities, which make it all the easier to get festive for the season. While camping in the fall, be on the lookout for nearby activities, like apple-picking, pumpkin patches, and corn mazes. They abound all over the continent, even in places where you wouldn't expect them (like Maui). And don't forget about the almighty state fair, an Americana pastime that reaches its zenith in the fall. All over the U.S., carnival-like fairs — complete with rides, games, and zany deep-fried comfort foods — can be found in states like Iowa, Texas, Minnesota, and Oklahoma. By prioritizing these festive family memories, you're layering the fall camping experience with more adventure and more opportunities to cherish.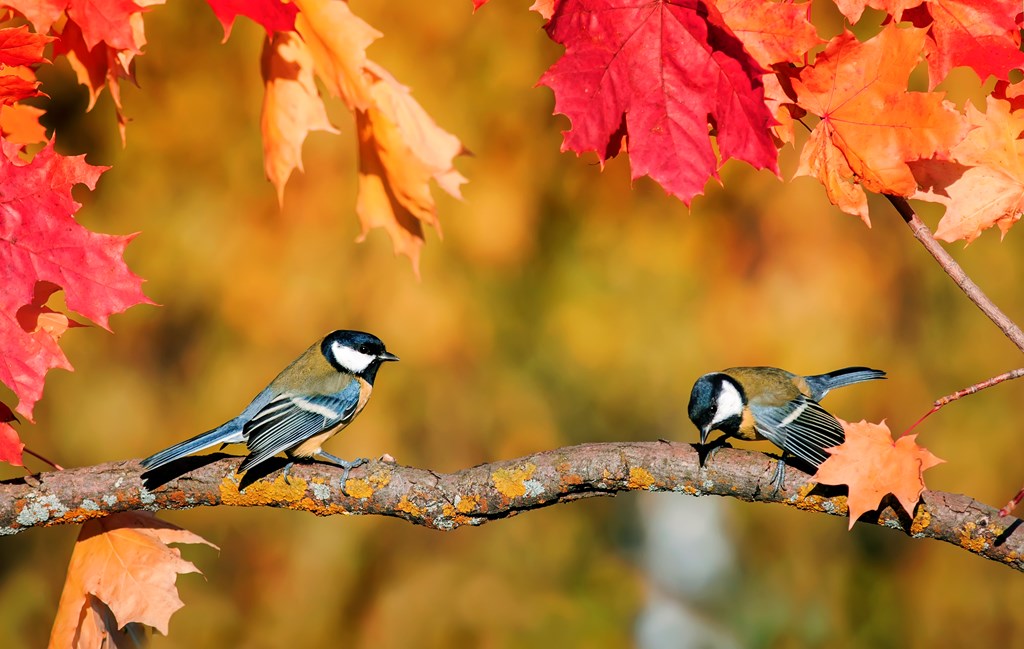 6. Fall is Prime Time for Animal-Spotting
While some animals are going into hibernation for the season, others are at their most active in the fall, which makes for exciting potential for wilderness sightings whilst camping. Out west, and in the plains, bison are out and about in full force, and bears tend to be more prominent earlier in the fall as they bulk up before hibernation. In the southeast, manatees are at their most abundant in Floridian lagoons and bays, and fall is also the main migration season for numerous North American birds. Depending on where you're camping, you might see anything from snow geese and cardinals to hummingbirds, eagles, white pelicans, and cranes.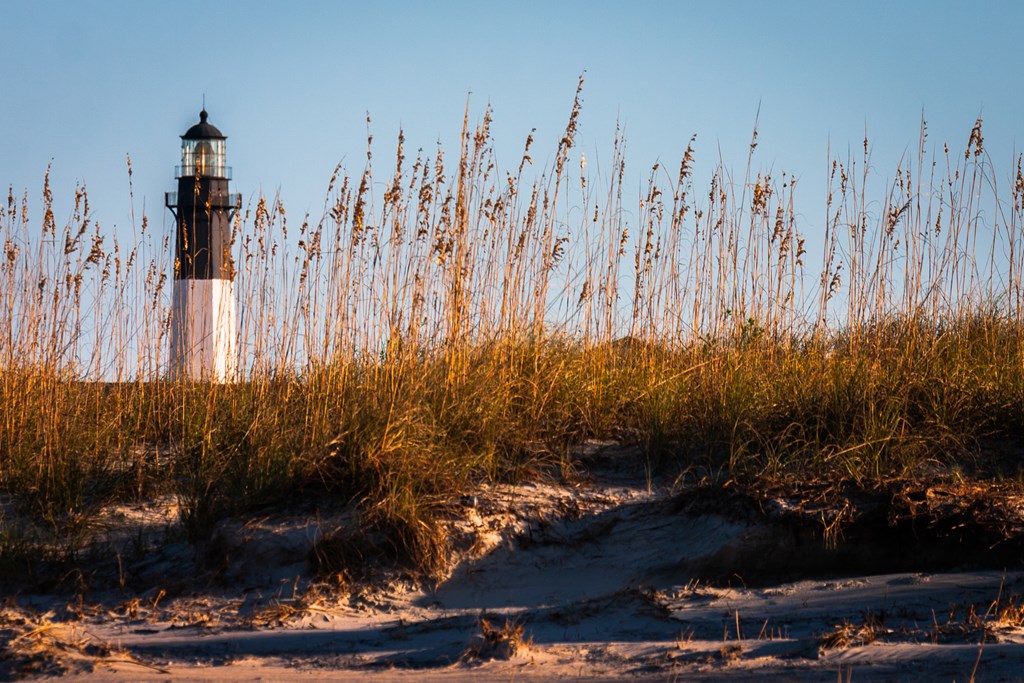 7. You Can Still Go to a Beach in the Fall
It might feel odd to have a beach day in the fall, but thanks to evergreen summer in certain Southern states, that's entirely possible — and again, a far less-crowded experience than a beach day in the summer. Florida, Southern California, Alabama, and Georgia are all prime examples thanks to their sunny shores and silken sands, from the more well-known destinations like Santa Monica and Daytona Beach to the more under-the-radar gems like Georgia's Tybee Island and Alabama's Orange Beach.
---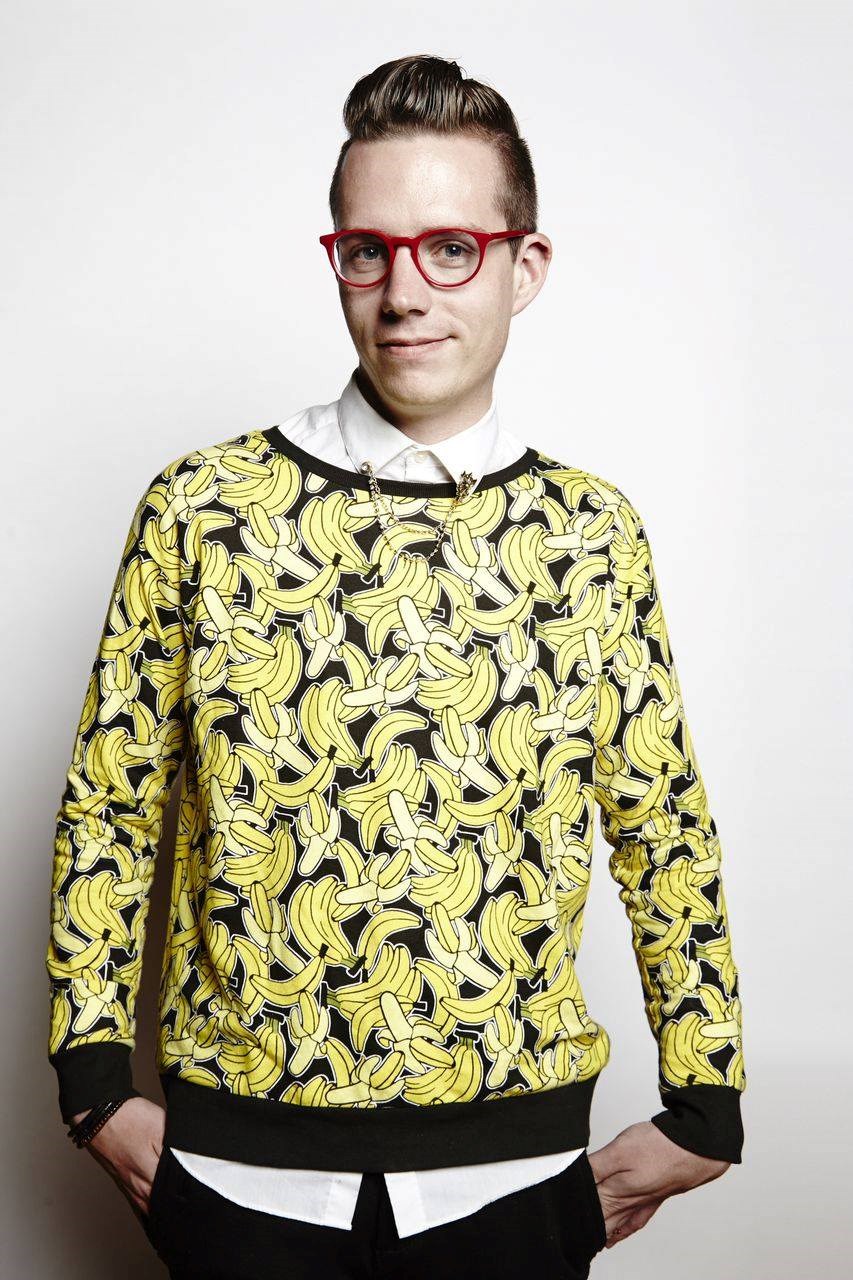 Born and raised in New Hampshire, Matt Kirouac grew up with a love for camping and the outdoors. Though he's lived in Chicago since 2006, he's always on the lookout for new adventures. He writes about travel and food for outlets like TripExpert, Money Inc, Upventur, DiningOut, Food Fanatics magazine, Plate Magazine and Zagat, and he currently serves as Chicago editor for What Should We Do?! He's the author of The Hunt Guides: Chicago (2016) and Unique Eats & Eateries of Chicago (2017).