EDITOR'S NOTE: 2016 is the 100th Anniversary of the National Parks Service, the agency that oversees more than 400 National Parks, Monuments and Seashores across the U.S. This story is the first in a special series featuring great trips you can take to some of America's wonders. Join us each week as share a new journey through our National Parks . . . "America's Best Idea."
Boise—Bruneau Dunes—Craters of the Moon—Yellowstone National Park—Grand Tetons
If you're heading toward Yellowstone and Grand Teton, two crown jewels of the national park system in northwestern Wyoming, doesn't it feel right to set off from a place called Treasure Valley? Boise/Meridian KOA Journey is just west of Idaho's scenic and surprisingly hip capital of Boise. And if you drive 65 miles southeast from the city, you'll come to Bruneau Dunes State Park, site of North America's tallest (470 feet) freestanding sand dunes. Cap the excursion with a stay at Twin Falls/Jerome KOA, another 80 miles west.
A half-hour north of Twin Falls, the Shoshone Indian Ice Caves offer a cool experience, literally. During the winter, cold air flows into this lava tube, which is about 1000 feet long with a ceiling height of between eight and 30 feet. The water inside freezes, producing a continuous layer of ice and constant temperature of about 30 degrees—quite a natural pleasure when summer rolls around.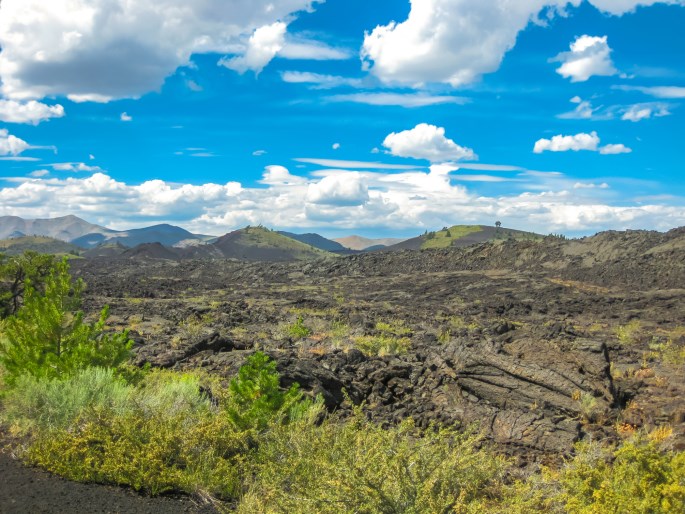 From the cave, set a course for the volcanic wonderland of Craters of the Moon National Monument and Preserve. Just west along U.S. 26, it is an ocean of lava flows complemented by sagebrush grasslands. Seven-mile Loop Drive takes you past assorted trails and viewpoints with names like Devils Orchard and Inferno Cone. The Apollo astronauts roamed here in preparation for a trip to the moon, but after your visit you can splash down in the pool at Craters of the Moon/Arco KOA.
Three hours northeast of the national monument, you'll arrive at the outskirts of America's most iconic (and oldest) national park. Two Montana campgrounds— Yellowstone Park/Mountainside KOA Journey and Yellowstone Park/West Entrance KOA — sit less than eight miles from the park itself, which might be best characterized as the Disneyland of national parks.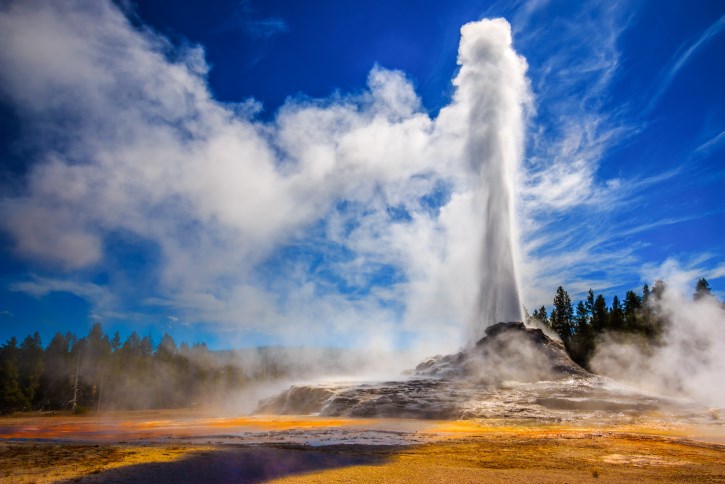 Tomorrowland? Amid most of the world's active geysers, rangers have been predicting the future for years. Although Old Faithful is neither the largest nor the most predictable, it does provide a more than 100-foot-high spectacle every 90 minutes or so. Toontown? How about a spot called Artist Point, offering a tremendous view of the Grand Canyon of the Yellowstone, including Lower Falls (Splash Mountain!). And, of course, any drive through Yellowstone is like a land-based jungle cruise—pronghorns and pelicans, bull moose and black bears, and the famous bison herds that occasionally roam the road along with you.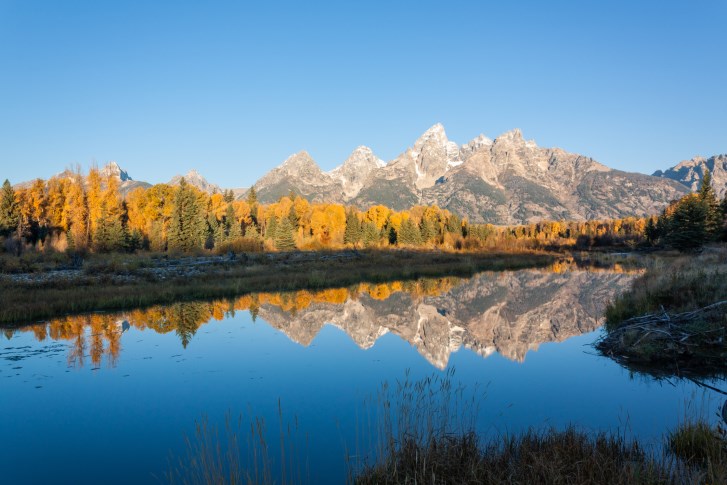 Just south of Yellowstone, you'll seldom hear a discouraging word about Grand Teton National Park. You can explore by foot (more than 200 miles of hiking trails), by boat (on the lakes Jenny and Jackson), by river (guided Snake River trips leave right from the Jackson Hole/Snake River KOA), by aerial tram (from the base of Teton Village to the summit of Rendezvous Mountain), or by simply sitting on a saddle-stool at the century-old Million Dollar Cowboy bar in Jackson, Wyoming. But still, it's all about the mountains. A half-dozen peaks of the Teton Range rise more than 12,000 feet, and on the east side of the range there aren't any foothills to obscure views. Just peak after peak, rising as much as a mile above the valley floor, like granite fists thrust into the sky.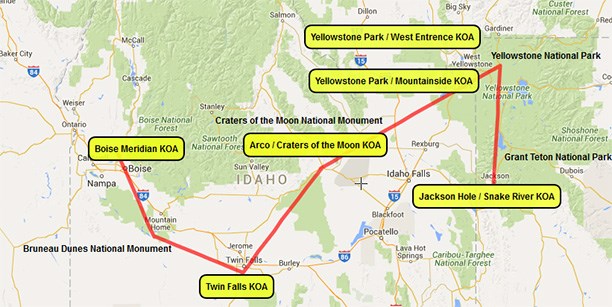 OWNER'S TIP: "Craters of the Moon might appear at first to be a sort of lifeless moonscape, but if you look carefully, you can spot more than 300 species of wildlife in the area. And wildflowers, too, some of which you can't see anywhere else. Also, be on the lookout for volcanic bombs. They were once hot globs of lava hurled from a volcano. Now they come in various shapes described as spindles, ribbons and breadcrust. " – Angela Dishman, Craters of the Moon/Arco KOA
EDITOR'S NOTE: 2016 was the 100th Anniversary of the National Parks Service, the agency that oversees more than 400 National Parks, Monuments and Seashores across the U.S. This story was part of a special series featuring great trips you can take to some of America's wonders.

Inspired? If you are headed toward any of our National Parks or Monuments, check out this list of KOA campgrounds near National Parks and Monuments.
Don't forget! If you're ready to plan that dream trip you can save big on stays at all your favorite KOA campgrounds with Value Card Rewards. You'll earn reward points, enjoy members' only offers – including our new Value Card Reward Savings which could save you big with over 500,000 coupon offers – and save 10% off any site at any KOA.
---
ABOUT THE AUTHOR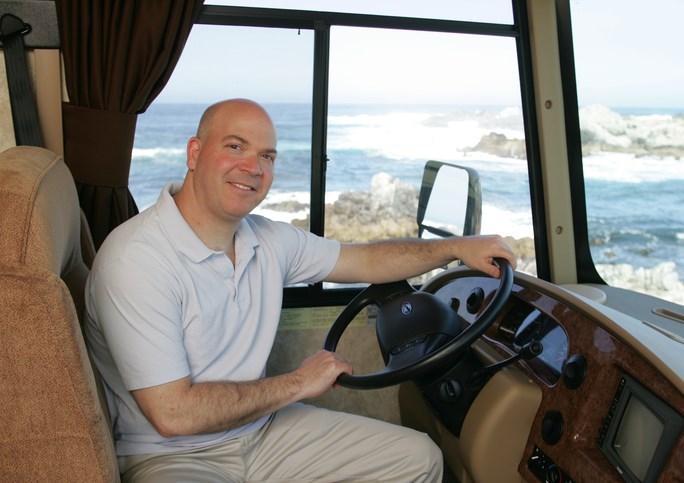 Author Brad Herzog (BradHerzog.com) has written more than 30 books, including three acclaimed memoirs in which he examines big-picture concepts while passing through some of the tiniest dots on the U.S. map. The American Book Review has described his travelogue trilogy as "the new classics of American travel writing." Herzog lives on California's Monterey Peninsula with his wife Amy and their two sons.
Save
Save