The Northwest's "Evergreen State" offers Pacific views, towering peaks, dramatic falls and more in this dream vacation.
Washington's most renowned urban destinations sit at either end of the state—Spokane to the east, and Seattle to the west. But the state offers far more than the appeal of its two largest cities. In fact, if you're contemplating a visit to this corner of the country, don't miss out on a chance to explore the wonders in the middle.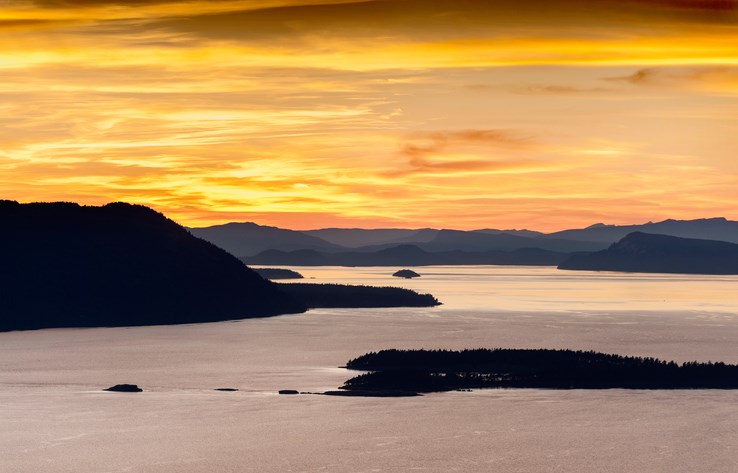 Two campgrounds in the northwestern part of this northwestern state could serve as solid basecamps for a couple of dramatic day trips. Burlington / Anacortes KOA Holiday is only 40 miles south of the Canadian border and just a short drive from a ferry if you want to visit the San Juan Islands, an archipelago of some 450 islands, rocks and pinnacles in Puget Sound. About one thousand acres of it is now protected as part of the new San Juan Islands National Monument.
From Concrete / Grandy Creek KOA (just a half-hour east of Burlington), you can drive east for an exploration of North Cascades National Park, a destination both dense (lush evergreen forests, along with jagged peaks topped by hundreds of glaciers) and diverse (1,600 identified species of plants and animals ranging from wolverines to spotted owls).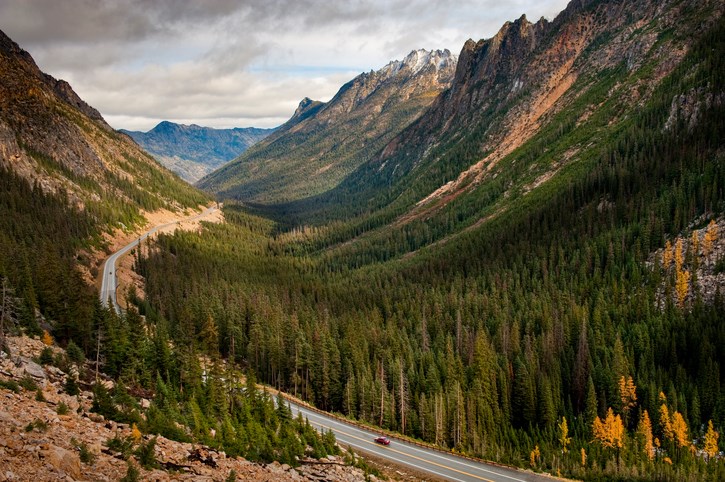 Then make your way south along I-5 and east along U.S. Highway 2. When you reach the village of Leavenworth, about three hours later, you'll wonder if you've traveled farther than you think because you'll arrive at a Bavarian village in the heart of Washington. Seriously, the architecture complements the alpine setting so well that you'll feel as if you've been transported to central Europe. Buy a beer stein at Alpen Haus Gifts. Taste leberkase and roulade while listening to a polka band at King Ludwig's Restaurant. Time your visit for the International Accordion Celebration in June, the Sausage Festival in July, or Oktoberfest. Then sleep tucked amid the trees and alongside the Wenatchee River at Leavenworth / Pine Village KOA. You'll dream of lederhosen and wienerschnitzel.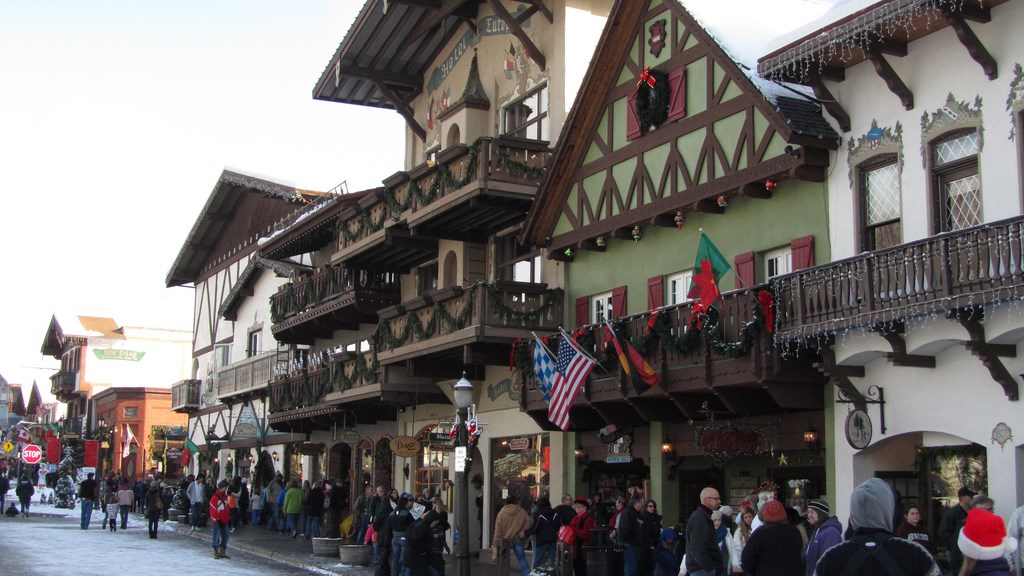 An hour south of Leavenworth, you can stop at Ellensburg KOA Journey before continuing two hours due south toward the Oregon border. Just before you get there, in the hamlet of Maryhill, you'll again feel as if you've crossed the Atlantic—because you'll find Stonehenge. Or at least a replica of the world wonder, this one having been built nearly a century ago. This quirky construction was the brainchild of a fellow named Sam Hill, who commissioned it as a monument to area soldiers who lost their lives during World War I.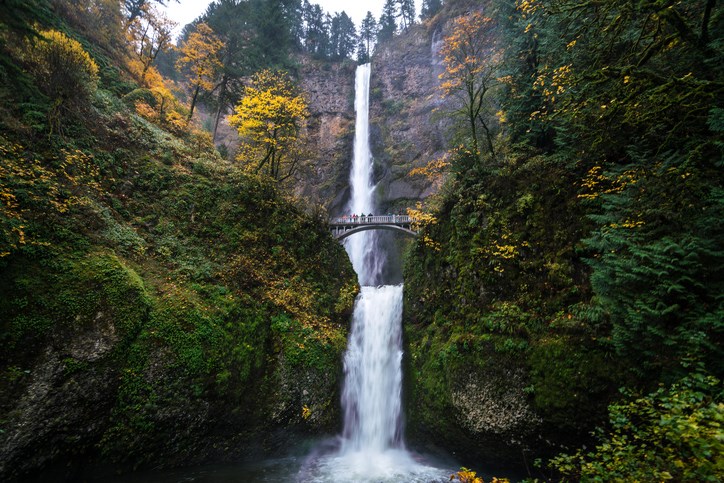 Washington's version of Stonehenge overlooks a dramatic bend in the Columbia River, a gorgeous vista that invites a fantastic drive. So cross the river into Oregon and cruise on Interstate 84 along the Columbia River Gorge. After a stay at Cascade Locks / Portland East KOA, continue another 14 miles to magnificent Multnomah Falls. A 620-foot, two-tiered marvel that plummets into a misty forest grotto, it is perhaps the state's most photographed icon, visited by nearly two million folks annually. If you can, hike to the top, first following a gently sloped trail a quarter-mile to Benson Bridge, which essentially spans the spot where the upper falls become the lower falls. Then you can follow a series of switchbacks up for another mile until you reach a ridge crest offering a remarkable view. Amid beautiful landscape, it's a scenery stealer.
OWNER'S TIP: "Consider visiting us at the end of July during Jazz in the Valley weekend in historic downtown Ellensburg. You can taste some of the Northwest's premier wines and micro-brewed beer and pick your produce from a farmer's market, while enjoying a wide range of jazz and blues." – Gail McConnell, Ellensburg KOA
ALONG THE WAY… Don't miss the Leavenworth Nutcracker Museum, the product of the passion of two collectors who amassed some 6,000 nutcrackers from nearly four-dozen countries. You'll find almost every kind of nutcracker imaginable—from a Mickey Mouse nutcracker to a Wizard of Oz nutcracker, from George Washington to Sir Lancelot, from Little Red Riding Hood to Darth Vader.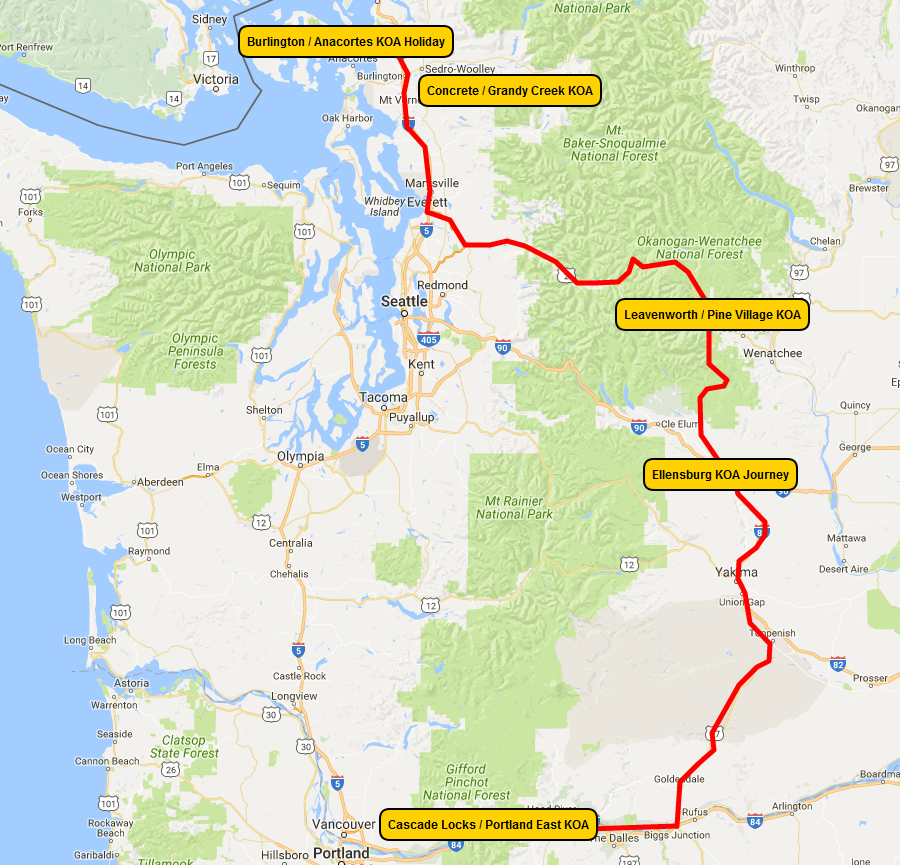 EDITOR'S NOTE: 2016 was the 100th Anniversary of the National Parks Service, the agency that oversees more than 400 National Parks, Monuments and Seashores across the U.S. This story was part of a special series featuring great trips you can take to some of America's wonders.

Inspired? If you are headed toward any of our National Parks or Monuments, check out this list of KOA campgrounds near National Parks and Monuments.
Don't forget! If you're ready to plan that dream trip you can save big on stays at all your favorite KOA campgrounds with Value Card Rewards. You'll earn reward points, enjoy members' only offers – including our new Value Card Reward Savings which could save you big with over 500,000 coupon offers – and save 10% off any site at any KOA.
---
ABOUT THE AUTHOR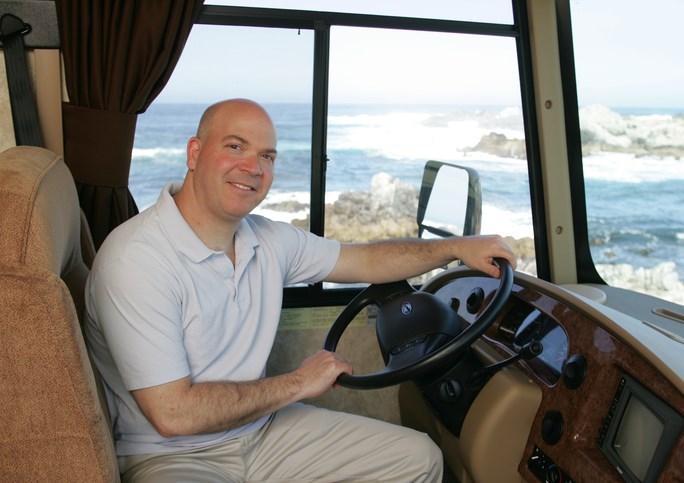 Author Brad Herzog (BradHerzog.com) has written more than 30 books, including three acclaimed memoirs in which he examines big-picture concepts while passing through some of the tiniest dots on the U.S. map. The American Book Review has described his travelogue trilogy as "the new classics of American travel writing." Herzog lives on California's Monterey Peninsula with his wife Amy and their two sons.
.
Save