"The greatest meeting of land and water," a coastal California dream trip promises sun, surf and Steinbeck.
Few authors have examined the intimate relationship between humans and the places they inhabit more profoundly than John Steinbeck. One of the Nobel Prize winner's most enduring books is Travels with Charley, his 'round–the-country journey in which his only companion was a faithful poodle. "We don't take a trip," Steinbeck wrote. "A trip takes us." So let it happen—a trip down the California coast.
Steinbeck used his hometown of Salinas, California, a half-hour east of Monterey Bay, as the setting for several of his classics, including East of Eden. So it's a fine place to start. Today you can eat a meal at The Steinbeck House (a Queen Anne Victorian that was his childhood home), then stroll to the $10 million National Steinbeck Center, where his works come to life in interactive exhibits and oral histories. After pausing to turn the page at Salinas / Monterey KOA, consider a day trip to Pinnacles National Park. Just follow U.S. 101 south to Soledad, then turn eastward toward the west entrance of Pinnacles and its unique volcano-formed landscape. Look out for a colony of big-eared bats in Bear Gulch Cave, or look up and you might even spot a rare California condor.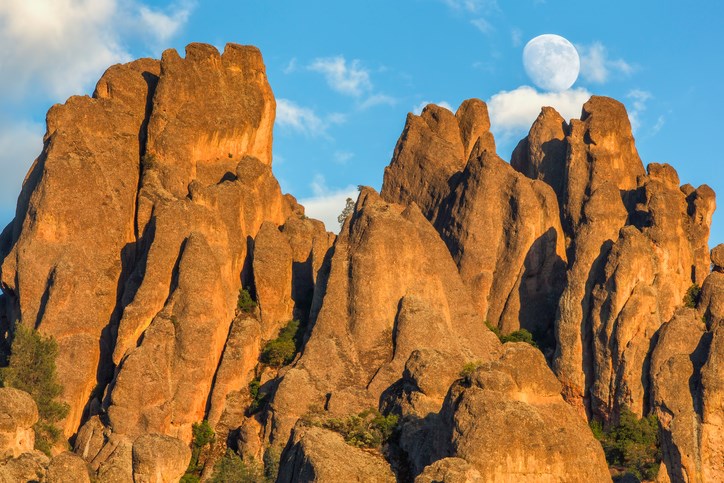 If Salinas is "east of Eden," then the Monterey Peninsula is Eden. You can opt for coastal campgrounds, like Moss Landing KOA Express (halfway between Monterey and Santa Cruz) or, a few miles north, Santa Cruz / Monterey Bay KOA Holiday. Then head toward the peninsula (encompassing Monterey, Pacific Grove, Pebble Beach, and Carmel), where Steinbeck set many of his stories. In Monterey, visit Old Fisherman's Wharf (featured in Sweet Thursday) and Cannery Row, the setting for Steinbeck's classic of the same name, though the old flophouses and sardine canneries have been replaced by assorted eateries, candy shops and taverns, along with the world-class Monterey Bay Aquarium.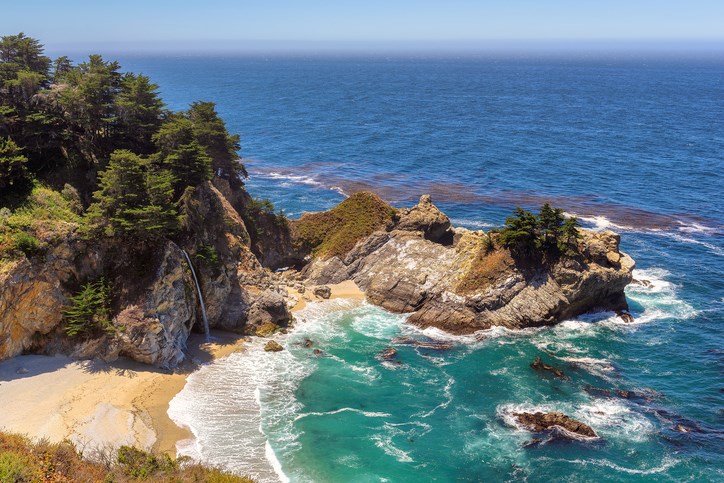 Now head south on Highway 1 to Point Lobos State Reserve. Once described as the "greatest meeting of land and water in the world," this collection of coves, tide pools, cypress trees and sea lions may have been the inspiration for another literary masterpiece—Robert Louis Stevenson's Treasure Island. From there, continue along the indescribably picturesque Pacific Coast Highway through Big Sur, the 90-mile stretch of coastline between Carmel and San Simeon. Pull over and marvel at the view from Hurricane Point. Hike through redwoods at Pfeiffer Big Sur State Park. Savor an ambrosia burger at Nepenthe Restaurant, 800 feet above the waves. And revel in a drive along the continent's edge.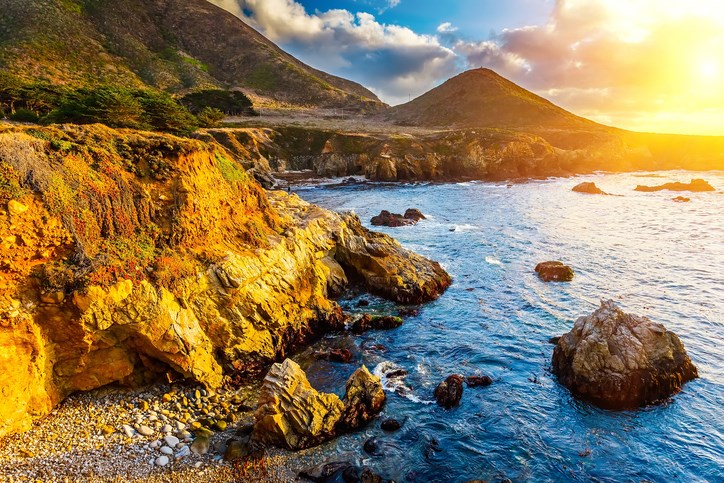 You can end this chapter with a Central Coast stop at Santa Margarita KOA or Avila / Pismo Beach KOA before completing your cruise two hours south of Pismo Beach in Ventura (20 miles west of Ventura Ranch KOA). In Ventura, you can explore a visitor center for Channel Islands National Park and then board a boat (or airplane) to visit the five islands themselves. You'll find a serene scene, a paradise for those who might want to snorkel or snap photographs or simply stroll for a while. It's an immersion in both the pristine and the possibilities along the Pacific Coast, which might well describe the wonders and wanderings you've just experienced.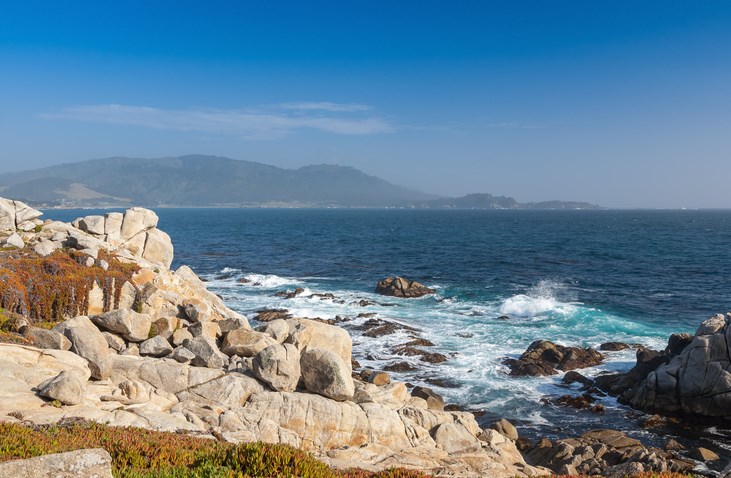 OWNER'S TIP: "If you're going to take a boat or plane to any of the five Channel Islands, come prepared. Don't expect food stores or gear rental shops. It's all purposely primitive. So pack a lunch if you're going to stay a while. You can kayak through the caves, and you should pack a wetsuit if you plan to snorkel. Be prepared to quite possibly spot whales, dolphins, or elephant seals." – Scott Cory, Ventura Ranch KOA
ALONG THE WAY… Don't miss McWay Falls. At Julia Pfeiffer Burns State Park, 37 miles south of Carmel, set off for a short hike along Ewoldsen Trail—a creekside stroll through modest redwoods to a tiny waterfall. Then retrace your steps toward the trailhead. Return to the parking lot, descend a series of wooden stairs, pass through a tunnel under Highway 1, and emerge at the sea, where the creek has become a waterfall plummeting more than fifty feet into an idyllic cove.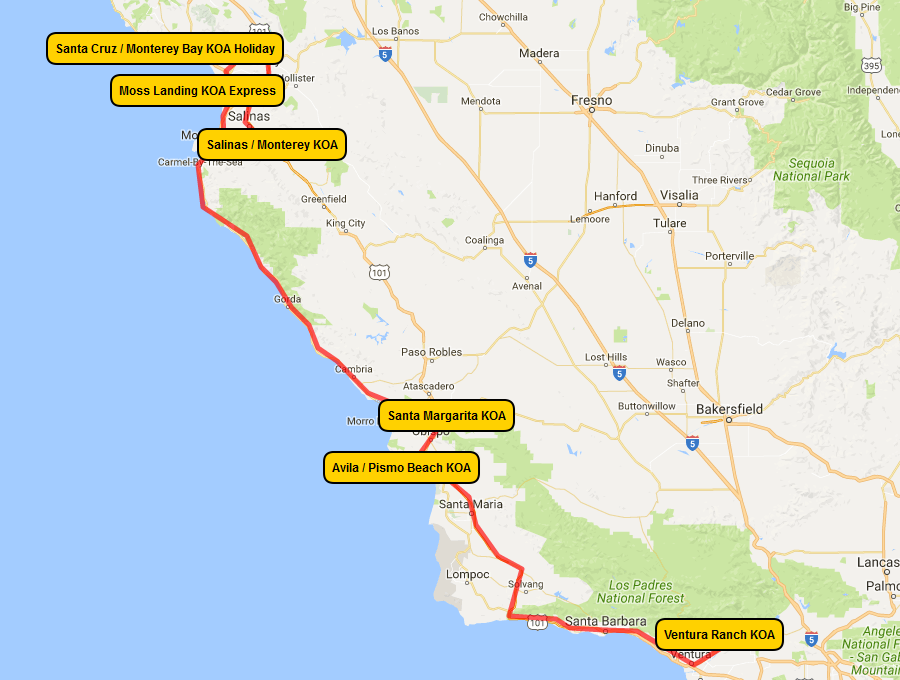 EDITOR'S NOTE: 2016 was the 100th Anniversary of the National Parks Service, the agency that oversees more than 400 National Parks, Monuments and Seashores across the U.S. This story was part of a special series featuring great trips you can take to some of America's wonders.

Inspired? If you are headed toward any of our National Parks or Monuments, check out this list of KOA campgrounds near National Parks and Monuments.
Don't forget! If you're ready to plan that dream trip you can save big on stays at all your favorite KOA campgrounds with Value Card Rewards. You'll earn reward points, enjoy members' only offers – including our new Value Card Reward Savings which could save you big with over 500,000 coupon offers – and save 10% off any site at any KOA.
---
ABOUT THE AUTHOR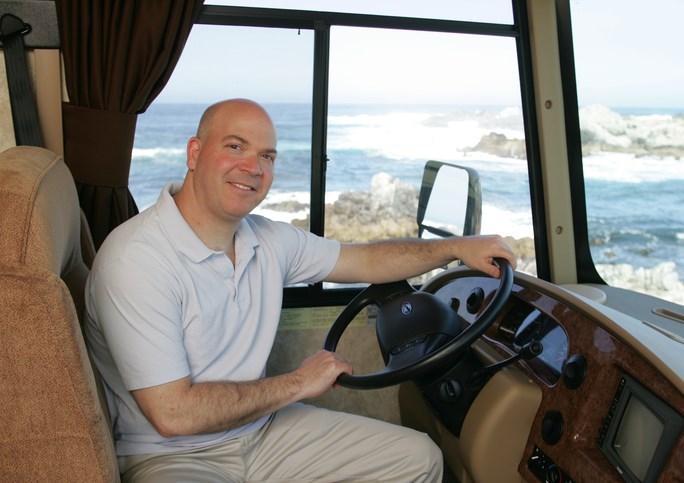 Author Brad Herzog (BradHerzog.com) has written more than 30 books, including three acclaimed memoirs in which he examines big-picture concepts while passing through some of the tiniest dots on the U.S. map. The American Book Review has described his travelogue trilogy as "the new classics of American travel writing." Herzog lives on California's Monterey Peninsula with his wife Amy and their two sons.
Save
Save
Save