Catch Autumn's Splendor across the Great Smoky Mountains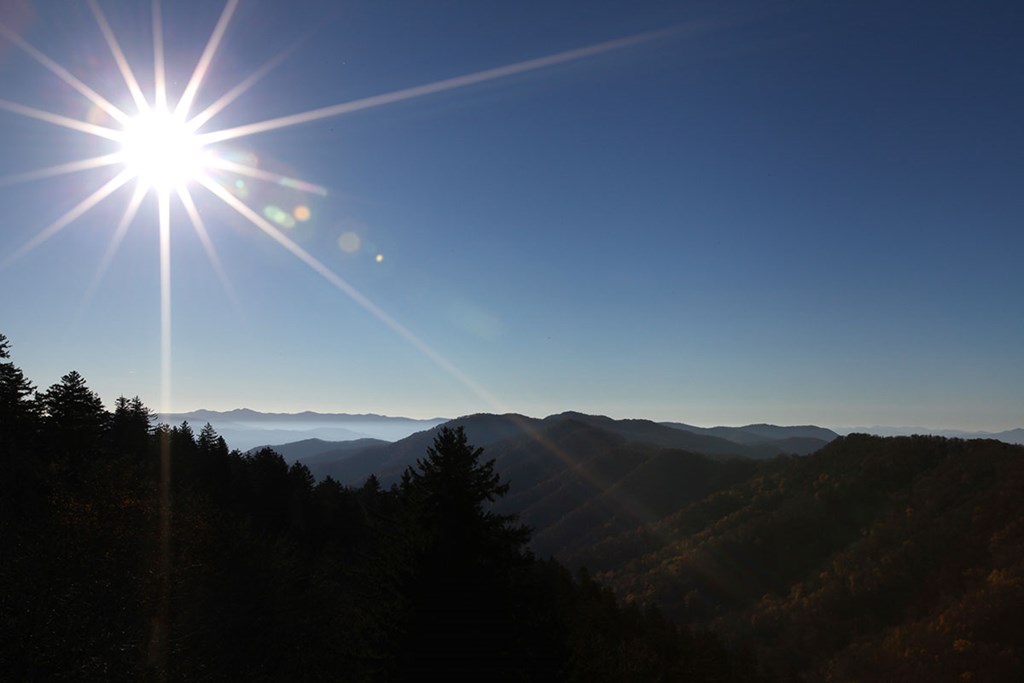 In the coming weeks, dazzling displays of fall foliage will hit their vivid peak across the country. From New York to Nashville, nature's colorful parade marches toward the end of Autumn. Though national parks located in many of these areas are currently closed to visitors due to a partial government shutdown, opportunity to take in nature's display is not limited solely to our national parks.
For an extravagant display of color, check out the Great Smoky Mountains, where single, radiant leaves multiply to fill a vast, misty canvas stretching along the Tennessee/North Carolina border. The foothills and surrounding region, renowned for charming leaf-aficionados and general fall vacationers alike, boast a variety of satisfying excursions.
Currently, the park's main thoroughfare, Highway 441, is open for travelers, with a few byways and lookouts open as well. However, on both sides of the park, the treasures of rustic townships and rich, historical landscapes welcome travelers with unique fascinations.
Here are a few highlights sure to fill your days and build travel memories as colorful as the legendary hills.
Tennessee side:
Pigeon Forge:  A small resort town with a big personality;. Here, in the home of Dollywood, you can find some of the world's best live Americana music or entertain your inner thrill-seeker on gut-dropping rides, soaring over the Smokies on the Wild Eagle rollercoaster.
Townsend: Located on the "Peaceful Side of the Smokies," Townsend presents opportunity to explore the many threads of American diversity at the Great Smokey Mountains Heritage Center. Or get to know the Little River Railroad, one of the largest commercial railroad operations in the area.
Tuckaleechee Caverns: Carved over tens of thousands of years in one of the earth's oldest mountain chains, Tuckaleechee Caverns in Townsend are known as the "Greatest Site Under the Smokies."
North Carolina side:
Scenic Roads:
 The Tail of the Dragon: Feel the mythic breeze by motorcycle or car through 318 curves in this 11-mile stretch of America's finest leaf-viewing territory.
Cherohala Skyway: With care and precision, this scenic byway was constructed over a 34-year time period, bringing you an unforgettable experience of the best the Great Smokies have to offer
Blue Ridge Parkway: Explore this 469-mile stretch, known as "America's Favorite Drive," through some of the country's most awe-inspiring fall scenery, from the Great Smoky Mountains to U.S. 64 near Charlottesville, VA. Though federal visitor centers and restrooms are closed, communities throughout the drive welcome intrepid visitors.
Plans may be underway to open the Great Smoky Mountains National Park to tourists before the colors fade, yet even with the park closed, there are dozens of possibilities for a fun family vacation.
Enjoy the ride and happy leaf viewing!