Think you need to be a camping pro or a full-blooded "outdoors person" in order to have fun camping? Think again!
With the right mindset and proper planning, your camping trip can be just as fun and successful as those seasoned "outdoors people!"
When it comes down to it, camping is really about connecting with your fellow campers as well as the outdoors, but for many of us, camping is all about disconnecting. Today's world is quite hectic with the constant emails and notifications, and sometimes you just need an escape. Camping is the perfect opportunity to shut off your technological life and really get down to the basics of nature. Sure, there may be some technology involved in your camping trip (hello Bluetooth speakers and the KOA Camping App!), but it likely won't be the technology that bogs you down on a daily basis.
So how can you ensure that your camping trip is the absolute best? Below are our top planning tips to maximize your enjoyment of your time in nature.
---

1. Your Campsite
Deciding on where you would like to camp is the first step. Are you looking for something remote and private? Are you looking for something that will allow you to meet other people and be a social butterfly? Once you know what type of campsite you're looking for, then you can start the hunt for the perfect place.
The best way to start that hunt is by using KOA's Directory (stay tuned for the release of the 2018 Directory in March). With over 500 locations in the United States and Canada, KOA is guaranteed to have just the camping site you are looking for. The amenities offered at KOA campsites vary greatly — from Deluxe Cabins to a quiet spot for you to sleep right underneath the stars. Whether you're looking for a luxury camping experience, or an entirely minimal one, KOA has the perfect campsite for you.
Within the KOA Directory, you'll note three different KOA logos that make up the KOA family of campgrounds. KOA Journey, KOA Holiday and KOA Resort mean you'll know what type of experience to expect from a particular campground. This makes planning easier no matter what type of camping you're looking for. You can learn more about our evolution into KOA brands HERE.
---
2. Save More, Camp More
One of the wonderful things about KOA is the ability to have a completely different camping experience each time you go. And who doesn't love new experiences? Each new camping experience has added benefits too with KOA Rewards. With  KOA Rewards, you save 10% every time you camp at a KOA campground! In addition, you also build up points each time you camp with us that can be later redeemed for rewards and savings. For just $30 per year, you can get some truly incredible benefits and really take every camping experience to the next level!
For further savings, as you begin making your travel plans be sure to check each campground's unique Hot Deals. These special deals, that can be found on each KOA's website, offer further savings. Remember, these discounts are created locally and may vary from campground to campground.
---

3. Time of the Year
The time of the year that you choose to go camping will have a major effect on how you need to plan. The gear needed for winter camping is vastly different than the gear needed for summer camping.
In addition, the events going on at different campgrounds, events going on in your life, and holidays are all factors that can make your camping experiences very different from one another.
We at KOA love to celebrate special days in your life and the lives of others, while also giving you great deals on your camping. Thus, we have created three special weekends in 2017 honoring different groups of people and providing our campers with a great discount just for participating!
---
4. Activities
A camping trip is not complete without activities. Whether your activities involve doing nothing but sitting around the campfire eating s'mores, or whether you will be hiking for hours on end, you should have some plan in mind.
With KOA, there are some incredible activities that you can take advantage of. A great way to see all the offerings at our different KOA locations is by using our KOA Camping App. This app has very useful (and fun!) features including:
Navigation system to help you reach your campground easily
Detailed information about each campground and local attractions
Notifications to keep you informed about KOA deals and events
Booking system so that you can reserve your campsite through the app
Offline functions such as driving directions in case you venture into areas with no service
Emergency alerts that warn you of any dangers at or around your reserved campground
Favorites storage so that you can access your favorite spots easily to rebook
Access to your Value Kard Rewards information for use while camping
In addition to the KOA app, it is a good idea to get a map of where you will be camping so that you can see what activities are nearby. Is there a lake? A system of trails? Knowing your area ahead of time will allow you to plan accordingly and make the best of your camping time.
---

5. Make a Packing List
When camping (especially if you aren't yet a seasoned camper), having a list of things to pack will be crucial. Your campsite may not have a nearby store, so take the time to make sure you have everything you need.
What you take with you camping varies depending on the things listed above – where you will be camping, what time of the year you will be going, and what activities you plan to do. However, below is a general list of things you should bring with you on your camping trip:
Sleeping bag
Backpack
Flashlight or headlamp
Water
Toothbrush and toothpaste
Comfortable shoes
Extra layers of clothing
Toilet paper
Small knife
First-aid kit
Lighter or matches
Food
Cooking equipment
Again, these are just the bare-bones basics of what you should bring with you camping; you will likely be packing more than this.
As you can see, there actually isn't very much that goes into planning a camping trip. There is always the option to add more to your trip that may add more to your preparation, but just basic camping requires very little preparation.
Whatever your camping wants and needs are, be sure to include KOA in your plans. With over 500 locations it's not just easy to find your perfect campground, but we have all the resources to make your camping trip absolutely perfect.
---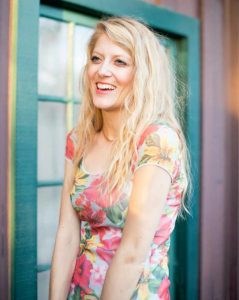 Leslie, a.k.a. Copy Girl, is a copywriter who gets butterflies from telling stories through words.
Her voice comes from a place filled with passion, dreams, and lots of sugar. "Cake over steak" is her go-to motto.
With over 10 years of experience in crafting words, and years of embarking on travels that have taken this Montana girl to some incredible places, Leslie love the adventures of both body and mind her writing takes her on.
Everywhere she goes, she takes this advice with her:
"Hold on to your divine blush, your innate rosy magic, or end up brown." – Tom Robbins, Jitterbug Perfume
To see what Leslie's up to in the writing world, visit her website here.
---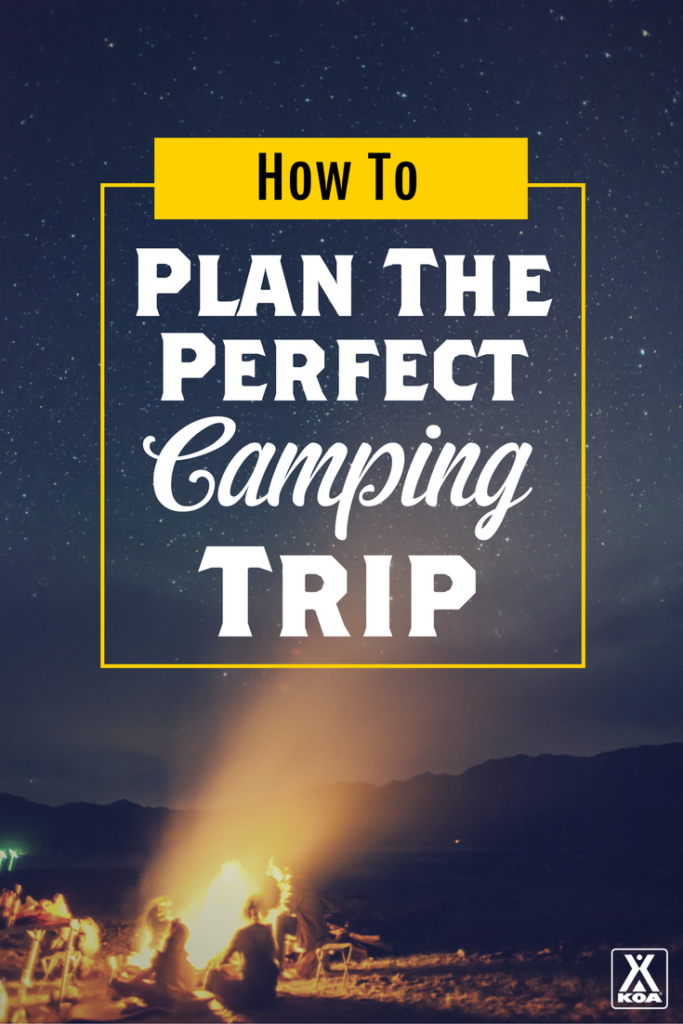 Save
Save
Save