Let's be honest: half the fun of camping is getting the gear. This is also true for kids, perhaps more so than for their parents. When it comes to the outdoors, kids love when something seemingly adult comes in their size. Maybe it's a hammock, or maybe it's a hatchet (plastic of course). Or perhaps it's a fishing pole that fits them or a pair of pint-sized binoculars. Either way, kids with their own gear are often more eager to participate in the great adventure known as camping. Will they outgrow it? Eventually – but not before a lot of fun is had and some phenomenal memories are made. Whether you're shopping for a 2-year-old or a 10-year-old, here are ten great camping gifts for kids. Looking for camping gifts for adults? Check out our favorite camping gifts for adults!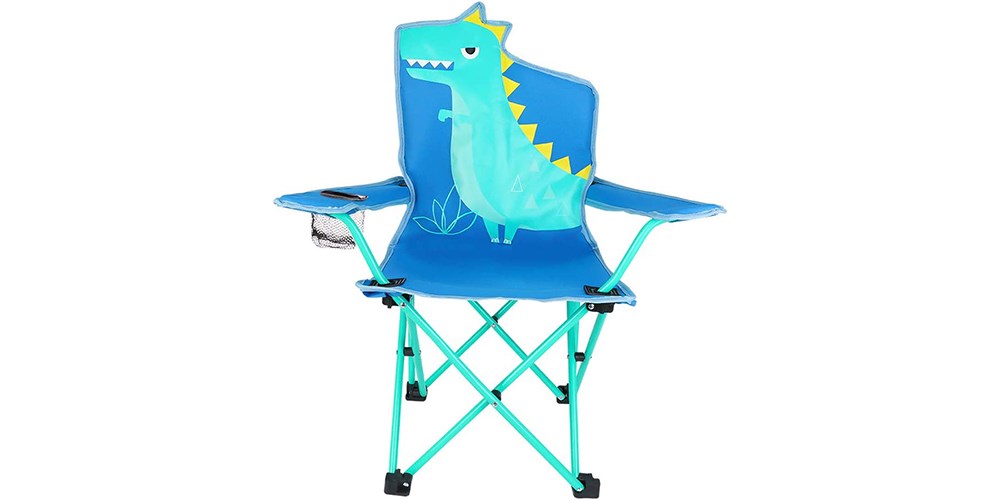 1. KABOER Kids Camping Chair, $36, Amazon
Like Goldilocks, kiddos need a chair that feels just right. This adorable folding camping chair for kids comes in seven fun styles including dinosaur, ladybug, unicorn and mermaid. It features a durable water and stain-resistant fabric and a heavy-duty steel frame that can hold up to 225 pounds! There's also a cupholder, and it comes with a carrying case, so it's as easy to store as it is to assemble (simply unfold it). Still not sure? Read some of the more than 600 mostly-glowing reviews that give it a 4.6-star average rating.
2. 10L Waterproof Backpack, $21, Amazon
Sure, kids have a backpack for school. But that doesn't mean it's designed for nature's elements and the wear and tear that comes with camping. This waterproof mini backpack is perfect for packing another layer or snacks for day hikes. It also has convenient side pockets for water bottles. Or kids can use it to keep their books and toys (including tablets) organized around the campsite. It comes in 10 colors and is designed to fit boys and girls up to 4-feet-tall.
3. Wise Owl Outfitters Kids Hammock, $14, Amazon
Of course, it's fun to cuddle up with your littles in the hammock, but there are times when it's nice to relax in your own. In other words, you need to get them their own. This kid-size hammock (it's six-feet long) is made of super soft parachute nylon and has an impressive 4.8-star average rating from nearly 2,200 reviews. It comes in three colors, can hold up to 400 pounds and is made by a family-run company based in the U.S.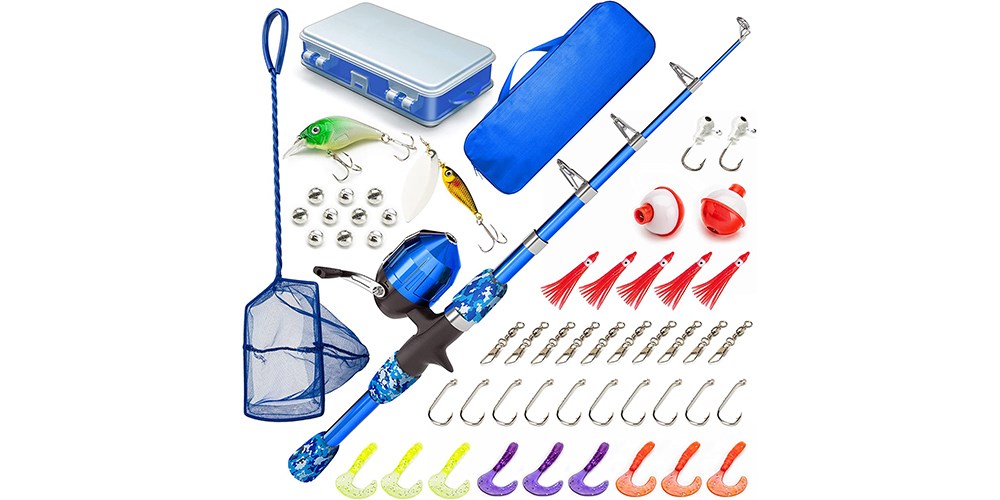 4. Lanaak Kids Fishing Pole and Tackle Box, $27, Amazon
Regular-sized fishing poles can be quite cumbersome for kids. This fishing set for kids is a great investment (especially if it pays off with meals caught) because it comes with everything a young angler needs to land a keeper. The kit includes a rod, spinning reel, minnow net, lures and fully-loaded tackle box as well as a beginner's guide to fishing. All you need to provide is the fishing license (if required) and worms. It comes in six colors and has a 4.3-star average rating from more than 3,600 reviews.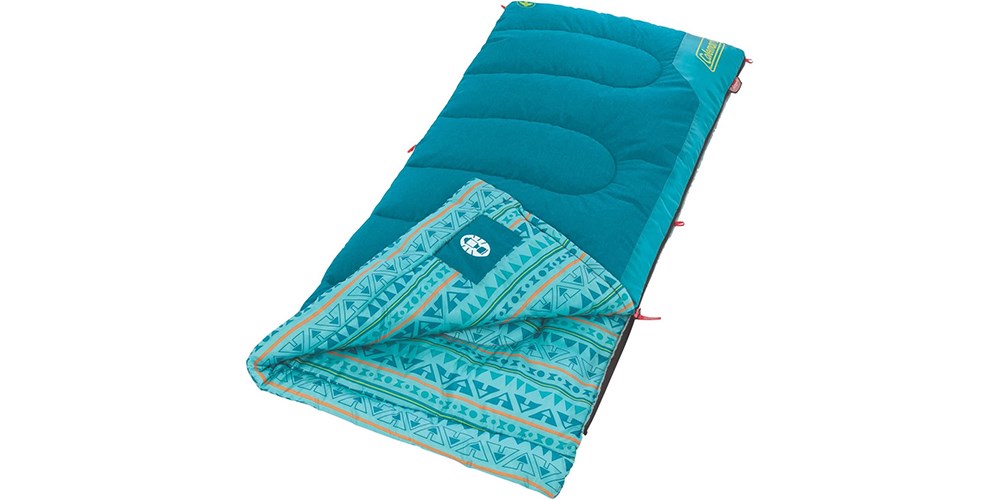 5. Coleman Kids 50 Sleeping Bag, starting at $21, Amazon
Will an adult sleeping bag work for a kid? Sure, but they'll be swimming in it. This fun glow-in-the-dark kid-sized sleeping bag is perfect for everything from sleeping under the stars to suburban sleepovers. It fits children up to 5 feet tall and is suitable for temperatures down to 50 degrees Fahrenheit. It's also machine-washable, has a 4.7-star average rating from nearly 4,700 reviews and comes in three colors: blue, pink and teal. There's even an interior pocket for a flashlight so little ones can stay up late reading.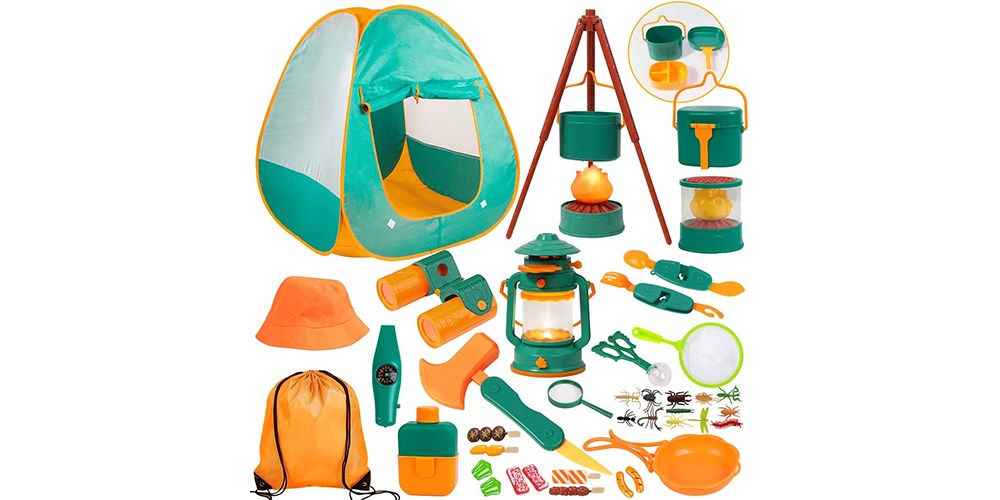 6. Meland Kids Camping Set, $35, Amazon
Are there a lot of pieces? Yes. But just think of how many things you pack for a camping trip. This 30-piece camping set with a 4.7-star average rating from more than 6,500 reviews is great for kids with an active imagination who want to be involved in the entire process. It includes everything from a 3-in-1 emergency whistle to a 2-in-1 pretend hatchet/knife and binoculars. Of course, it also comes with a tent that's perfect for playtime or simply escaping the afternoon sun. But the best part is definitely the campfire which lights up with the help of three AAA batteries.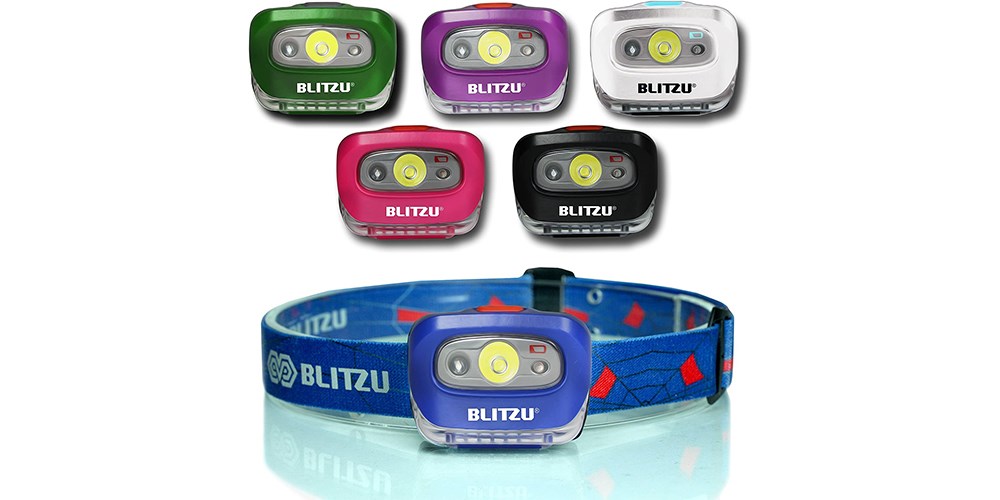 7. BLITZU LED Headlamp, $10, Amazon
Headlamps are the new flashlights, and newsflash: they're here to stay. Give kids their own source of illumination via this best-selling (it has a 4.7-star average rating from 3,300 reviews) colorful headlamp. It weighs just 2.2 ounces and fits even the smallest of heads. Raining outside? No problem! It's waterproof, and the band is machine-washable. The light itself also has seven different modes and tilts up to 45 degrees so it can be adjusted to work optimally in any situation. Note: batteries are not included.
8. Merrell Moab 2 Waterproof Hiking Boot, starting at $45, Amazon
This waterproof hiking boot is the kid version of Merrell's best-selling boot for adults for the last 15 years. It provides the ankle support that tennis shoes (and Crocs) can't offer and boasts an "abrasion-resistant" toe bumper so there are no painful stubbed toes. But the best part about these boots – which require no break-in period and won't result in blisters – is the M Select Grip on the outsole that provides Spider Man-esque traction on even the slickest of surfaces.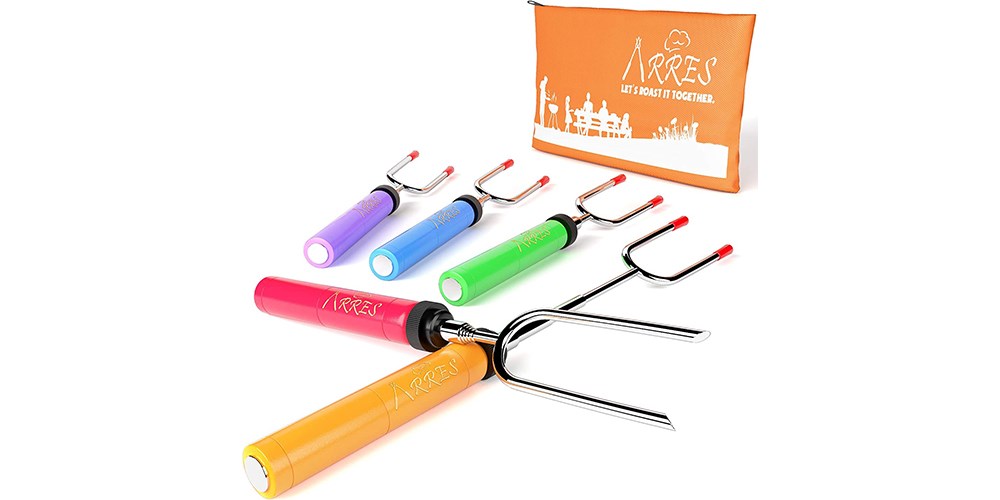 9. Marshmallow Roasting Sticks, $16, Amazon
These colorful roasting sticks are a great stocking stuffer for the kid who approaches roasting marshmallows or (or hot dogs) like it's an art (or a science). They're stainless steel, so they'll last longer than broken branches. They're also telescopic so kids can adjust their length for optimal roasting. When fully collapsed, the sticks are just 10 inches long. They also come with caps so you can cover the sharp, pointy ends when not in use. The set, which has a 4.6-star average rating from nearly 2,400 reviews, even comes with a recipe book and a convenient carrying case.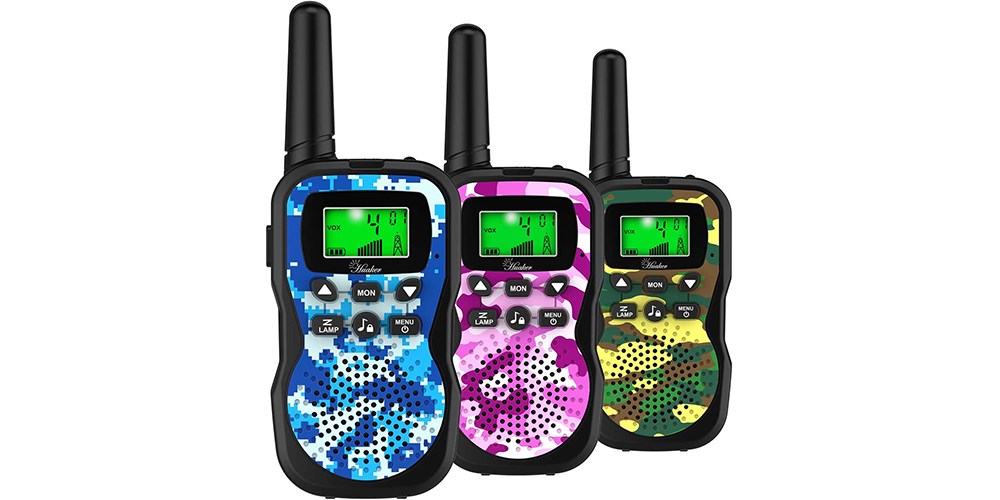 10. Huaker Walkie Talkies, $30, Amazon
These walkie talkies, which provide peace of mind to parents with wanderers on their hands, are as much for you as they are for them. They boast a three-mile range and can operate on up to 22 channels. For younger kids who have a hard time remembering to press the PTT button, there's a voice-activated transmission so they can simply talk into the device and their words are delivered. These walkie talkies, which come in three colors and have a 4.4-star average rating from nearly 4,000 reviews, also have a built-in flashlight. They run on four AAA batteries (not included).
---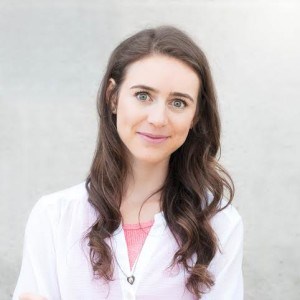 Katie Jackson is a writer and media specialist based in Montana's Big Sky Country. Living and working everywhere from New York to Nicaragua, Katie is no stranger to adventure. When she's not traveling the world (or writing about it!) she's busy chasing after a Leonberger named Zeus. Follow Katie's travels on Instagram @katietalkstravel.

---
Kampgrounds of America, Inc is a participant in the Amazon Services LLC Associates Program, and affiliate advertising program. Some links may be affiliate links and Kampgrounds of America, Inc may get paid if you buy something or take an action after clicking one of these links.
Prices are accurate at time of publishing. Note that they are subject to change at the discretion of Amazon or their marketplace sellers.