KOA Holiday Gift Guide | The Best Gifts for Campers & Outdoor Lovers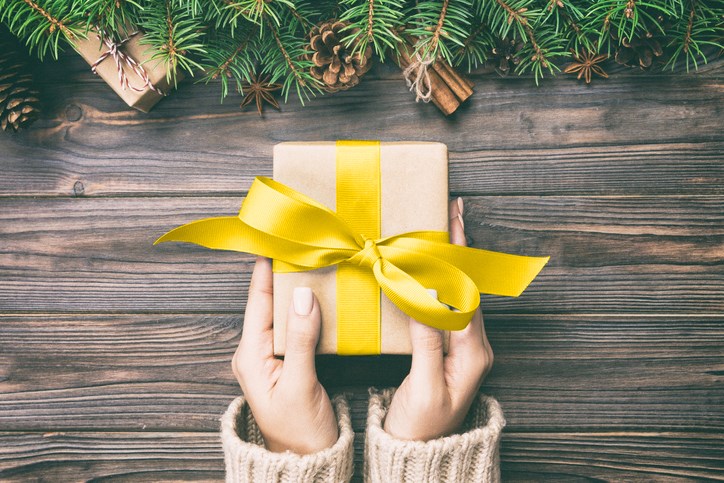 'Tis the season of spreading cheer, singing carols, baking treats, indulging in sweets, festive parties, and giving gifts. The holiday season is upon us and though this time of year is full of fun and excitement, it is also full of stress when it comes to giving presents.
The season of giving should be fun, but when you can't come up with ideas for the people on your list, it can go from fun to miserable pretty quickly. Let us help you. You can make this holiday season one that you are excited to celebrate and excited to share with others. All you need is this holiday gift guide.
We've got something for everyone in here, as long as they love the outdoors. For everyone from first-time campers to seasoned professionals, this list has you covered. Our picks for the gift guide range from small items for a colleague to big-ticket purchases for that very special someone so regardless of where your budget sits, you'll find something for the right person.
So stop stressing and start enjoying the holidays with this list in hand.

Our Favorite Camping & Outdoor Gifts For The 2021 Holiday Season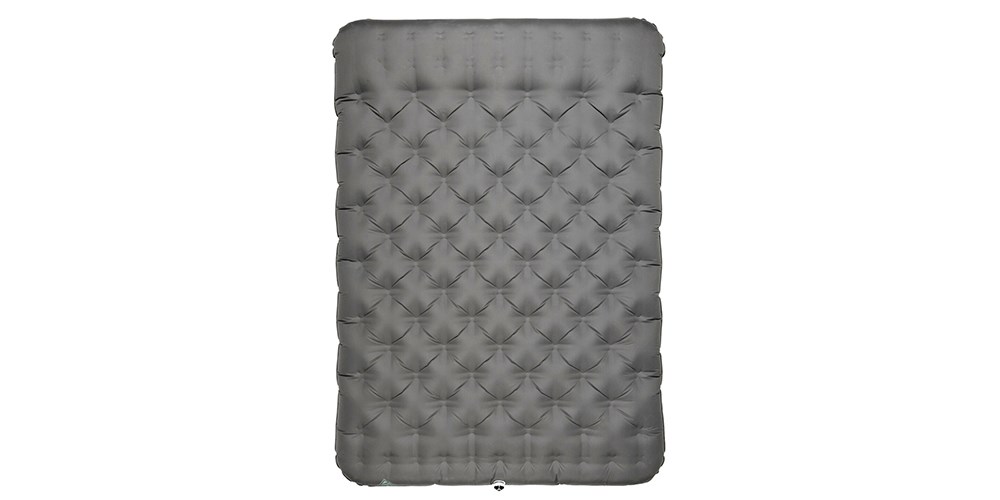 The biggest thing that people struggle with when it comes to camping is sleeping. Some can fall asleep anywhere and aren't bothered at all by sleep setups that have function over comfort as their focus. However, for those that are a bit more particular and love a comfy bed (that's me), then you may want to gift them this queen airbed from Kelty. It is queen-sized and boasts 7 inches of air to sleep on. The fabric on this bed is TPU laminated, which means it is abrasion and puncture-resistant, which is great news for those rugged camping trips. And if you're worried about blowing this thing up, don't be. It comes with a battery-powered pump that is easy to use and allows this bed to blow up in a matter of minutes. It comes complete with a carry bag so it can be safely stored away when not in use. Trust us on this: this Kush airbed will be a game-changer for the camper on your gift list who loves a good night's rest.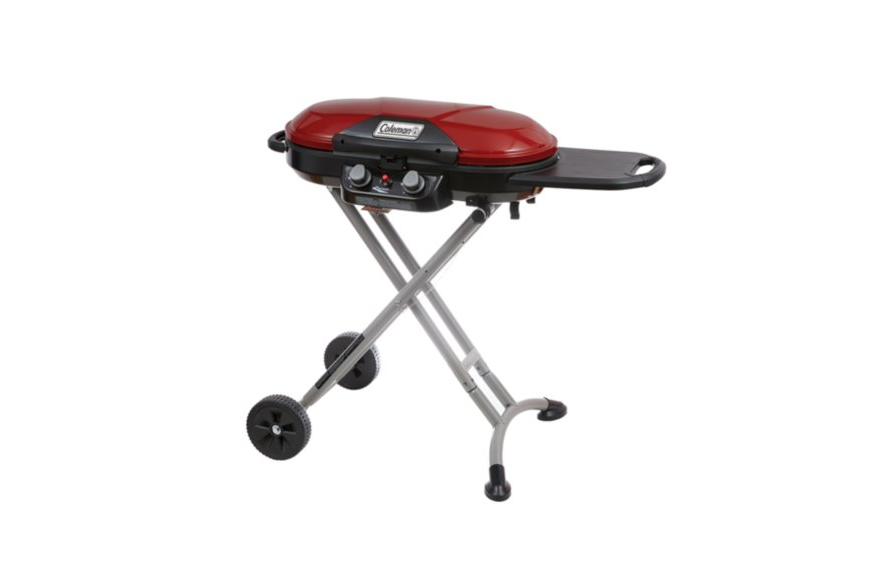 Coleman RoadTrip® X-Cursion 2 Burner Propane Gas Portable Grill
Rule the campground, park, or the parking lot when you fire up this portable grill from Coleman. Featuring collapsible steel scissor legs and a low-profile design, rugged, off-road wheels make moving this handy grill around as easy as flipping a burger. Once at your site, 285 sq. in. of porcelain-coated, cast iron grills and an easy push-button ignition mean you'll be cooking on two independently adjustable burners in no time. Looking for more mean options? Coleman's Swaptop™ interchangeable cooktops let you change out one of the grill grates with a griddle or stove grate (we suggest you definitely add these to your holiday shopping, too). If you're serious about grilling and keeping it simple, this is the gift for you!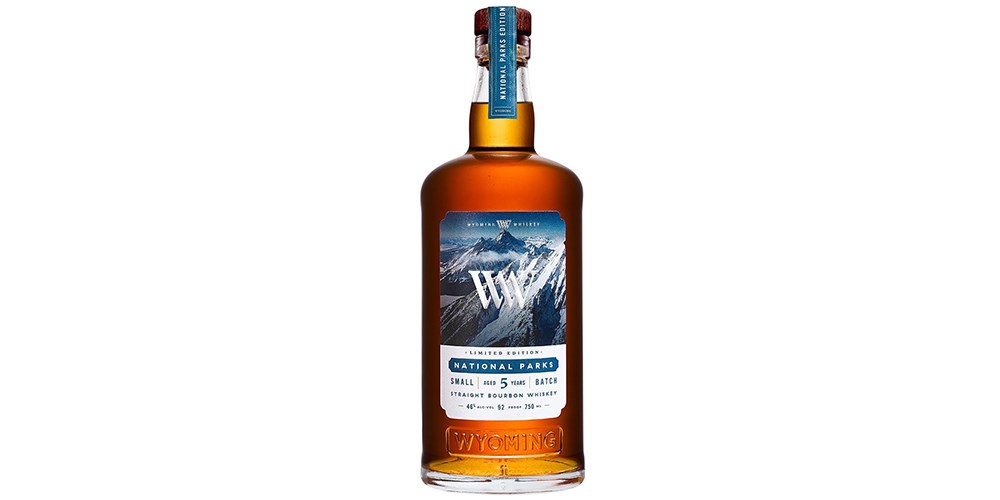 For anyone on your list who loves whiskey and also loves national parks, this is the ideal gift for them. Wyoming Whiskey is known for its whiskey that is 100% Wyoming. All of the corn, barley, wheat, and water used to make this liquor comes from the Bighorn Basin and supports the local economy. The national parks label is especially exciting because it marks a partnership between Wyoming Whiskey and the National Park Foundation, which is the official nonprofit partner of the National Park Service. It's no surprise that the first edition in this collection celebrates Wyoming's Grand Teton National Park, which happens to be one of KOA's favorite spots to visit. In fact, we've got a great campsite there – the Dubois / Wind River KOA Holiday that serves as the gateway to both the Tetons and Yellowstone. This bottle makes a great gift for the whiskey lover on your list to enjoy beside the fire while camping, or at home with friends.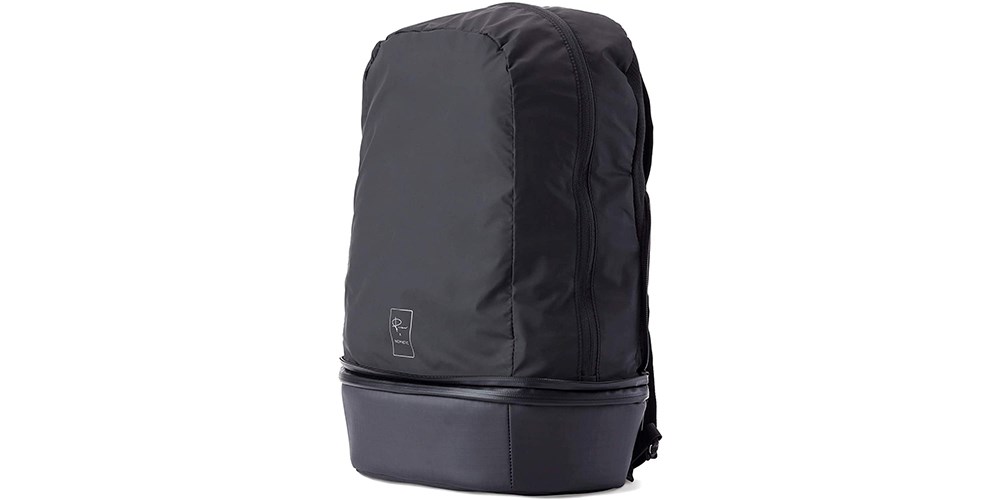 If you're got a photographer on your list who loves an adventure, then they need this pack from Nomatic. Nomatic creates top-notch bags for photographers, with every small detail perfectly planned out to ensure that the photographer enjoys the convenience, style, and functionality of shooting on the go. This camera cube is highly customizable so that you can switch it up to fit your specific needs. It can fit inside Nomatic's famous McKinnon Camera Pack, or you can expand it to a backpack in a matter of seconds and use it on its own. It weighs in at under 1 ½ pounds, so this won't add any noticeable weight to your camera gear, but will provide an ideal way to carry it. The versatility of this pack is unlike any other camera pack out there, and the photographer that you're shopping for will go wild for the usage he or she will get out of it.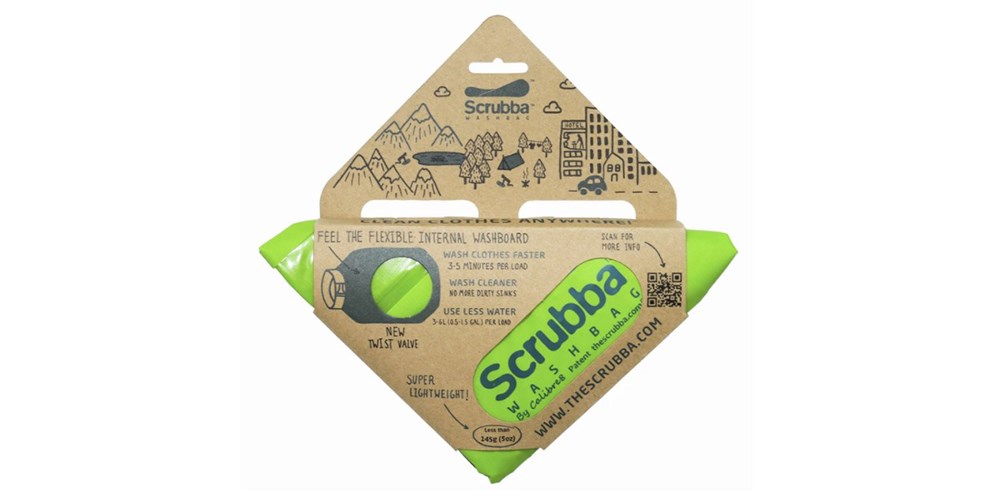 We all have a clean freak in our lives. That person who loves to keep things as clean as possible. Camping can make that quite a challenge, as nature is full of dirt and dust. So, for that obsessive cleaner on your gift list this holiday season, we've got the perfect gift that helps them keep their clothes nice and clean no matter how long they're out camping: the Scrubba Wash Bag. It is dubbed the "world's smallest washing machine" and works great for camping, but also when embarking on other travels as well. The bag works to clean clothes thanks to the flexible inner washboard that really gets into your clothes and helps get rid of the dirt. The bag is self-contained and simply requires filling with water, adding a bit of laundry soap, and rubbing it from between 30 seconds to 3 minutes, depending on how dirty the clothes are inside. You can wash one shirt, two pairs of socks, and one pair of underwear at a time, which comes in really handy on those long camping trips where you're trying to pack minimal clothes and gear.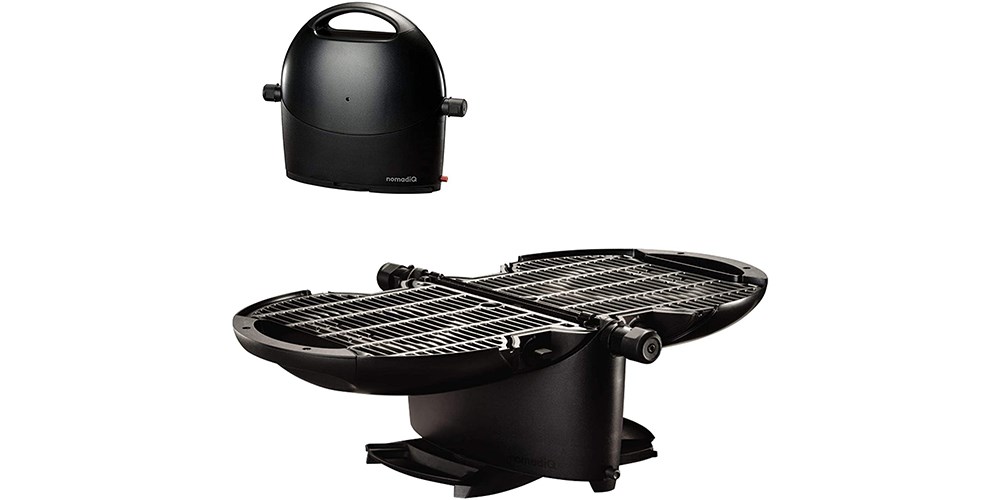 Part of the fun of camping is getting to try out new food and cook in a way that challenges you a bit more than when at home. So, if you're shopping for someone who loves camping and also happens to love cooking, then you may want to consider gifting them this portable grill. Weighing in at just 12 pounds, this grill brings convenience to camping, which is a big deal. Thanks to its folding feature, the grill packs up nice and sleek and then unfolds into 226 square feet of cooking space. That's enough room for 10 hamburgers! We wouldn't be surprised if the recipient of this gift also used it to cook at home. Another great feature of this grill is that it has non-stick cooking grates, which are ideal for camping. All you need to clean at camp is a quick wipedown and potentially a run through the dishwasher when you get home.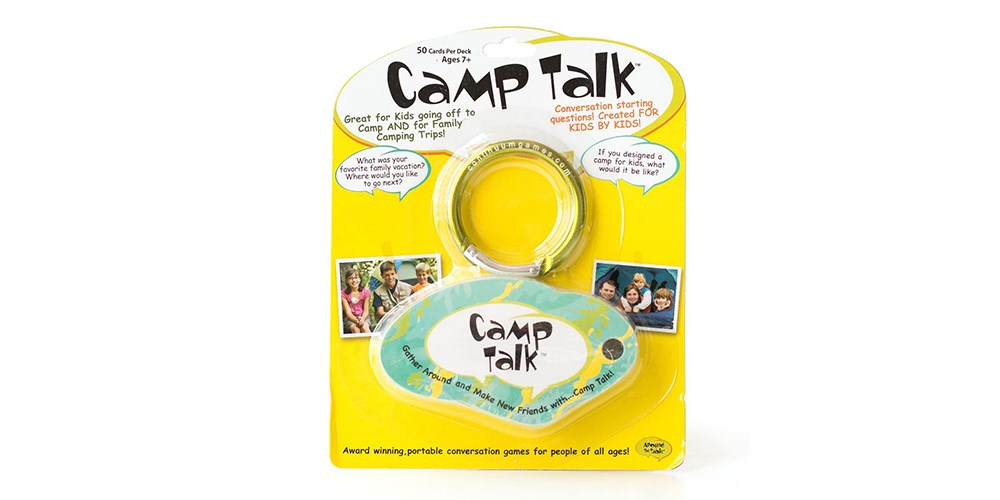 For the family that loves to camp, we've got a gift that the whole crew will love. This engaging game will provide hours of fun for families while camping, and it's easy to bring along thanks to its compact size. You can even hook it on your keyring to take it with you wherever your family goes. The game features 50 questions that will get the family thinking and using their imagination. Some of the questions include, "If you could have any superpower, what would you have or what would you use?" The entire deck is family-friendly questions that will get great conversations started around the campfire or even while out on a hike. The questions were actually created by kids, so you're guaranteed that the little ones will have fun with them.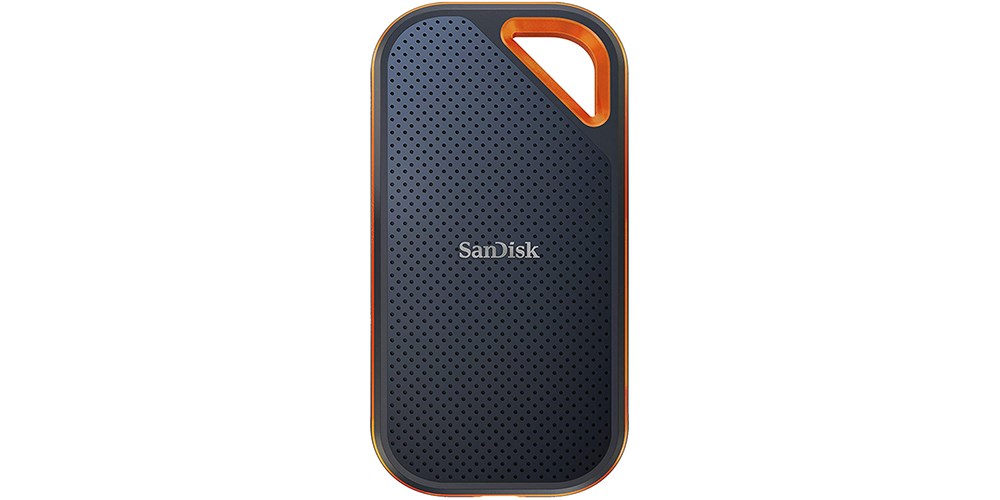 Got a photographer on your gift list that loves to take photos of his or her outdoor adventures? Chances are good they've experienced the feeling of frustration that comes when you get the notice that your camera's memory card is full. This seems to happen at the most inopportune times, too. Thankfully, we have a solution: this portable SSD from SanDisk. It's nearly 2 times as fast as previous versions of this drive, so you don't have to wait long for your information to save. In addition to that, this SSD is built for the outdoors with its IP55 water and dust resistance, as well as its ability to remain protected when dropped from up to 2 meters. We don't suggest throwing it against some rocks but it's nice to know that if you accidentally drop it, everything should be fine. On top of that, it also comes with a 5-year limited warranty as well as password protection and encryption so that all of your content on this drive stays here unless you want it to go elsewhere.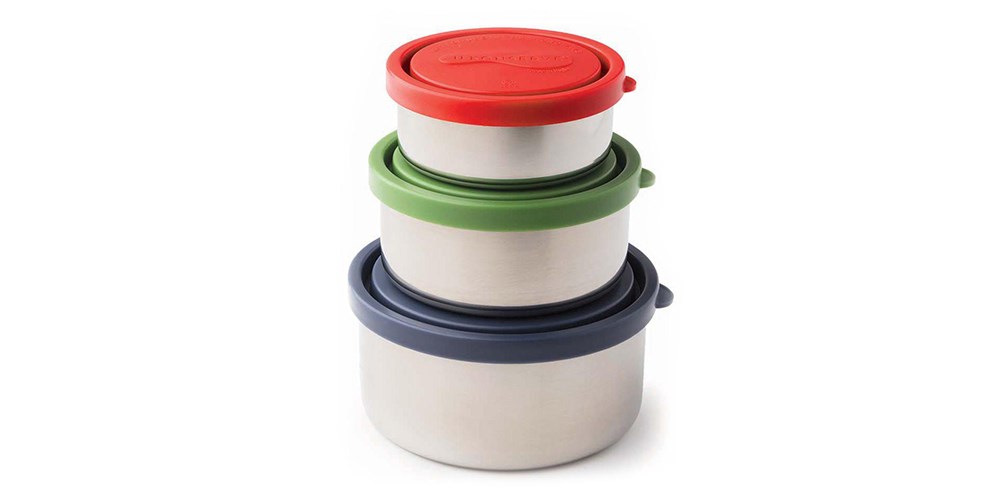 Campers love convenience. So, if you're looking to bring some convenience into the life of your favorite camper on your holiday gift list, but want to keep your spending on the lighter side, then gift them this trio of nesting food containers from U-Konserve. They are made of stainless steel that is free of BPA, BPS, phthalates, and lead so you know that your food isn't soaking up any harmful chemicals while it's sitting in these containers. With this trio, you get a 16 oz, a 9 oz, and a 5 oz container, each with leak-resistant lids to ensure you steer clear of messes. These are great for campers who enjoy making food ahead of time, or who are wanting to pack lunch with them when heading out for a hike.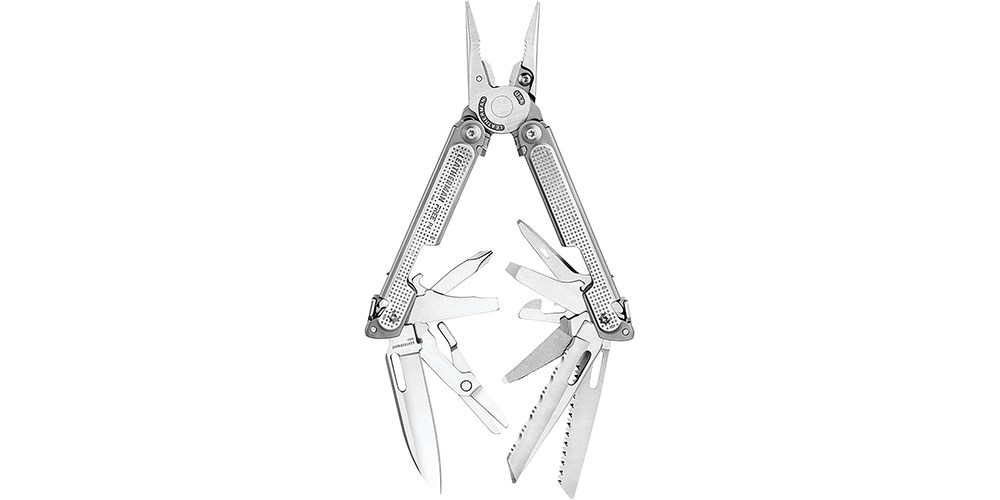 Looking for the perfect handheld tool to gift that outdoors lover on your holiday list? We've found it for you, and it's the only tool they'll ever need. It's the Leatherman Free P4. This multipurpose tool comes with everything that helps you prepare for your camping excursions including needlenose pliers, regular pliers, wire cutters, hard-wire cutters, 420HC knife, 420HC serrated knife, spring-action scissors, saw, pry tool, package open, awl, can opener, wire stripper, ruler, wood/metal file, bottle opener, and an electrical crimper. You would think this thing should weigh a lot, but it doesn't even weigh 9 ounces. Plus, it's tiny enough to fit in your pocket. This thing will come in handy while camping and also while at home.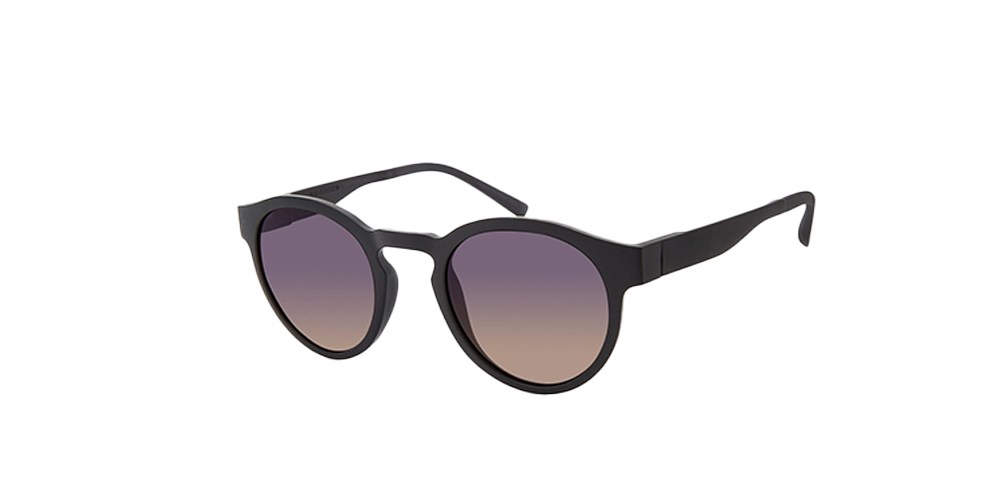 Anyone on your holiday gift list that spends time outdoors needs sunglasses that fit their lifestyle. And we've got the perfect pair. These Vallugas from Eco Eyewear are high-quality sunglasses that work for both men and women and look great on almost everyone. They are lightweight, yet still feel sturdy, which is important for the adventurer in your life. They can't deal with flimsy sunglasses while trying to explore. The Vallugas come in a teal, pink, dark tortoise, and black and are adjustable so you don't have to worry about whether they'll fit. In addition to that, we love that these sunglasses are made from renewable or recycled material, and we are guessing the Mother Earth lover you're thinking about getting these for will love that too.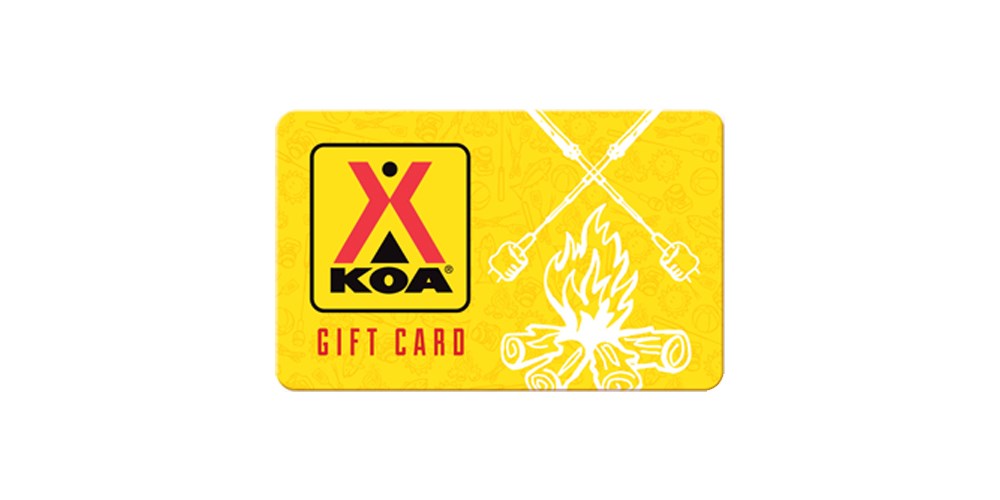 If you can't settle on that one perfect gift for the camper on your gift list, then consider getting him or her a KOA gift card. This allows them to use it on their next camping trip, which can be to whatever KOA suits their fancy. You can never go wrong with getting a camping fanatic a KOA gift card. Consider pairing a KOA gift card with KOA Rewards – for just over $30 your favorite camper will be able to save money and earn rewards on each and every KOA stay!
Buy in varying amounts starting at $25 at a KOA near you.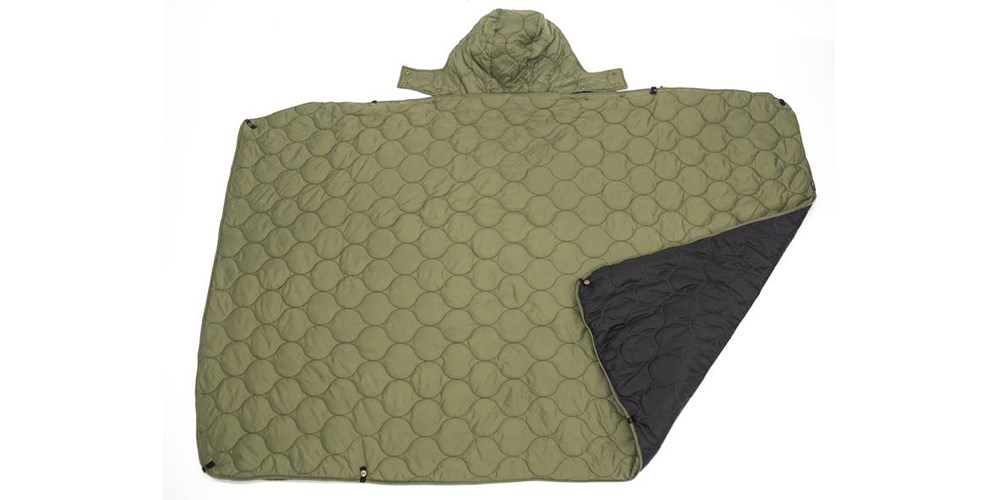 If you're looking to simplify the gear for your favorite camper on your holiday list, then we highly suggest getting them this adventure blanket from Coalatree. It can be used as a blanket, a pillow, a light sleeping bag, and a poncho when you're in a pinch. In short, it's one of the most versatile pieces of camping gear out there. The finish on this blanket is vapor-coated, which means it is water-repellent and extra durable. It features durable zippers as well as a carabiner loop that make this easy to use in a variety of places in a variety of ways. And if you want to make the blanket bigger, you can take advantage of the reinforced snaps to connect multiple blankets together and create a makeshift sleeping bag or just enjoy more warmth.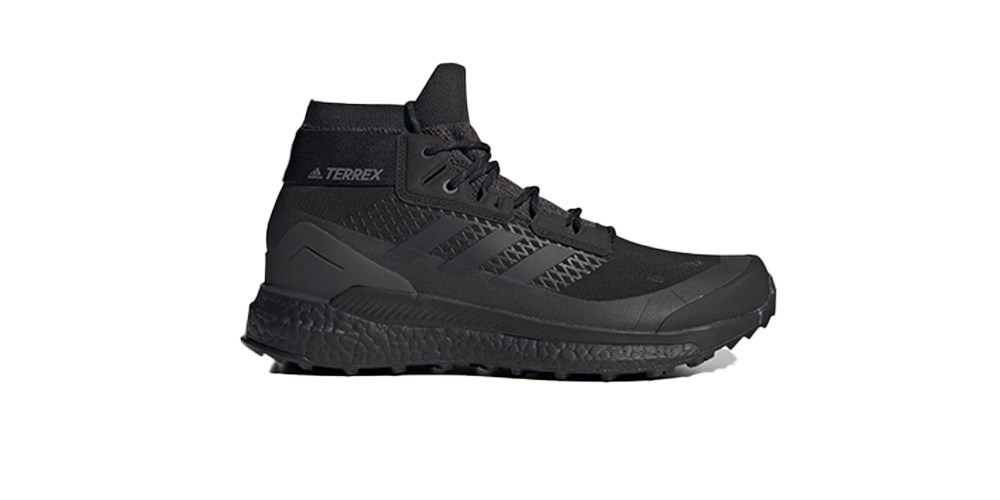 Hiking boots are a must for that explorer on your gift list, but you may want to consider getting them hiking boots that they can also wear while back home. These hiking shoes from Adidas make the ideal hiking boot, as they are breathable and feature a waterproof GORE-TEX membrane that keeps the feet dry. However, they are also lightweight and comfortable enough to wear around town when not out in the wild. These boots are built to last thanks to the abrasion-resistant reinforcements and molded toe cap, so the adventurer on your list will get plenty of wear out of these shoes.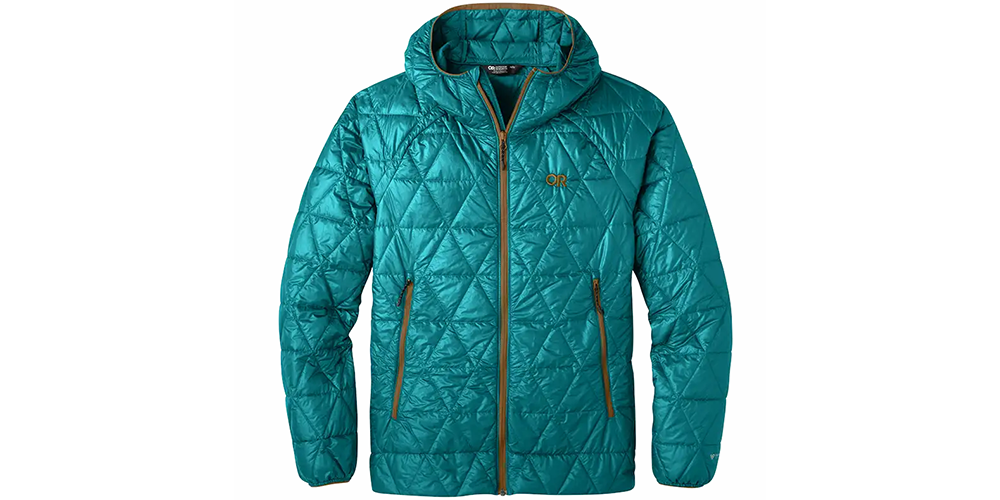 Campers should still get to enjoy their adventures even when the temperatures drop. It just means making sure they have the right gear so that they can endure the cooler temperatures and still have a fun time. You can help your favorite camper do this by gifting them this men's insulated hoodie. Though it is called a "hoodie," this is more like a lightweight jacket that provides more warmth than you expect. The silky-smooth material makes it extra comfortable and even better is the fact that you can pack this hoodie into a tiny rectangle that will fit almost anywhere. Weighing in at just 11 ½ ounces, this jacket provides all kinds of protection against the elements including the cold, the wind, and the rain. If there is one lightweight jacket your favorite camper needs, it's this one.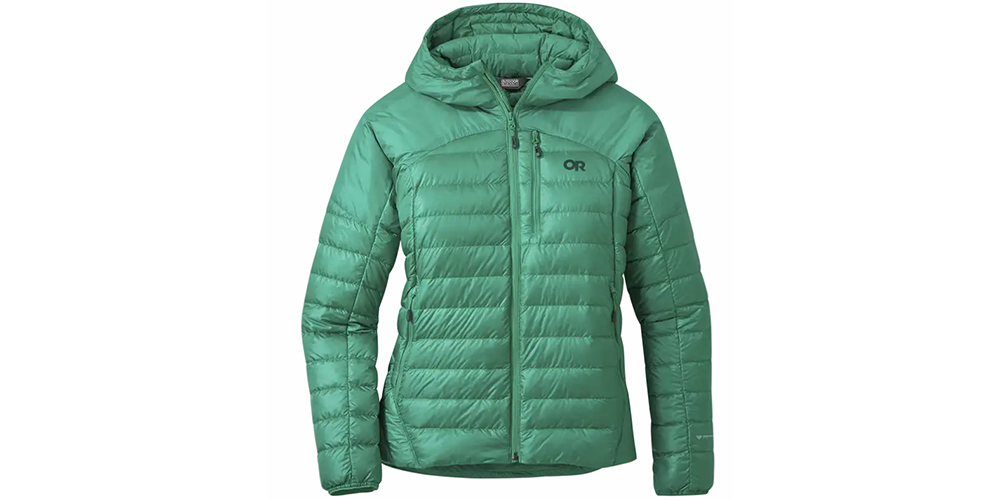 A bit more heavy-duty than the men's insulated hoodie above, this women's down jacket from Outdoor Research is all your favorite female camper on your gift list needs to enjoy the outdoors when the temperatures drop. It is filled with top-quality goose down and still manages to feel light as a feather. We give it bonus points because you can pack it down to a small size, which makes it easy to take on any camping adventure. It is built to withstand the forces of Mother Nature as well as wash after wash in the laundry. You feel like you're walking around with a cloud around you when wearing this thing, and you'll stay dry too thanks to the hood and the waterproof shoulders. No matter where her outdoor adventures take her, this jacket will be there to keep her warm and comfortable.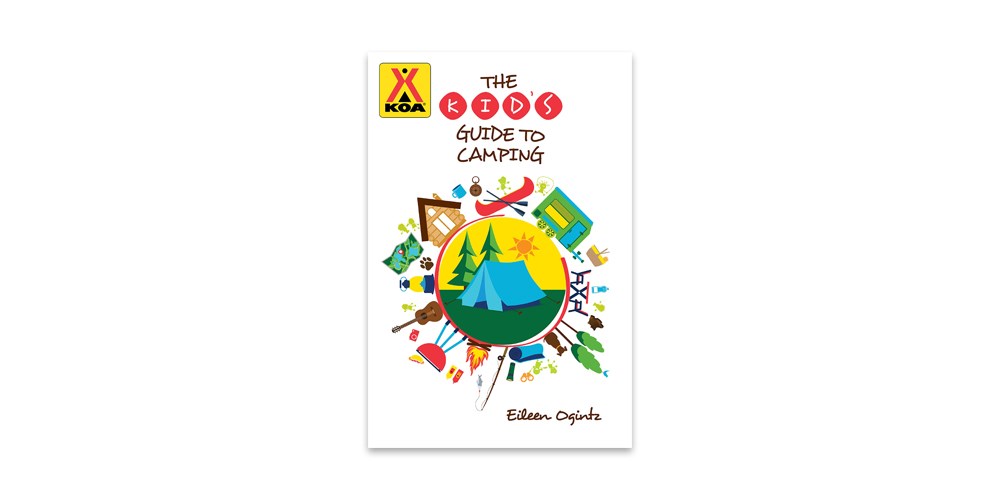 If you've got young campers who want to learn more about the great outdoors, camping and KOA? Then this special guide written especially for kids is a must-have references guide for kids. Written by Eileen Ogintz with help from the camping experts at KOA, this ultimate guide features tips for parents and kids as well as interactive games, puzzles and activities. Be sure to check out the fun tips from KOA kids – these experts are growing up on campgrounds and know a thing or two!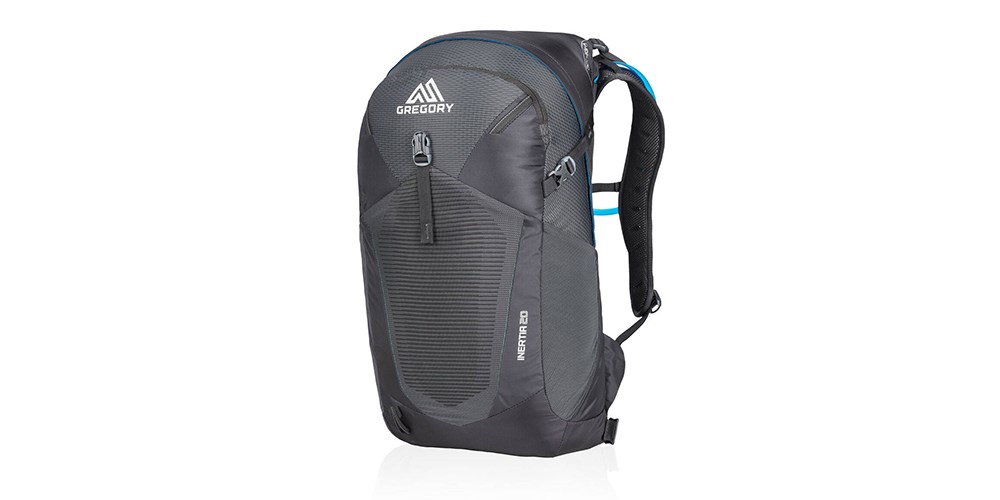 Staying hydrated is underrated. You'd be amazed at how much being fully hydrated can do for your body. Did you know that you're supposed to drink half of your body weight (in ounces) of water a day? And if you're looking for a gift for someone who loves camping and exploring the outdoors, then they need to consume even more water. This hydration pack from Gregory is the perfect gift for your favorite explorer. It holds 20L of water without being bulky or heavy. The back panel is made of 3D foam which means it's breathable and great for long hikes or hikes on a hot day when the sweat begins to pour. The pack comes complete with a 3D Hydro Reservoir that features a drying hangar, as well as a drylock magnetic bite valve so make drinking with one hand much easier. This pack is ideal for day hikes and even for those longer excursions into the great unknown.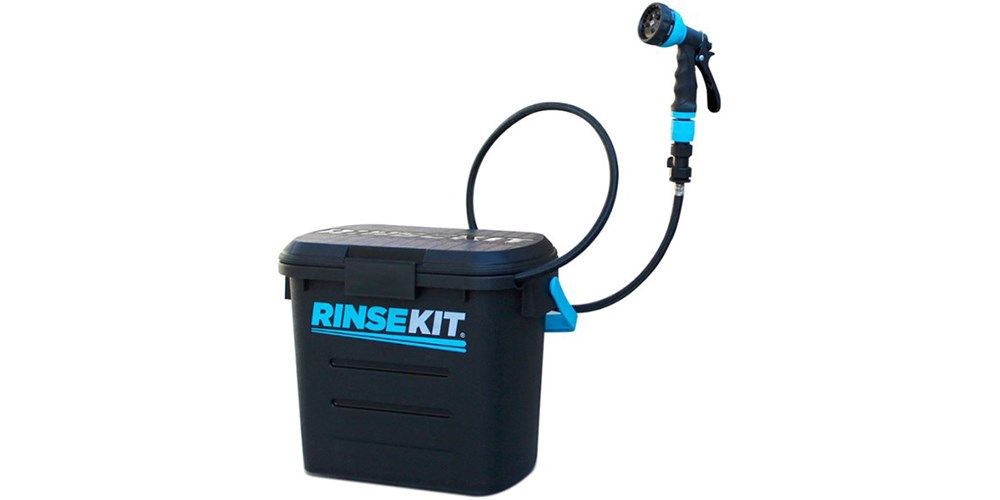 The only thing we struggle with when it comes to camping is the shower situation. You may not always have a shower available, but after a long day of hiking and a night by the campfire, few things sound better than a fresh shower. Chances are good the campers on your holiday gift list feel the same. Thankfully, there is a solution: RinseKit's PRO Portable Shower. This thing holds a whopping 3.5 gallons of water (which means up to a 6-minute shower of continuous water!) and has pressurization of 50 PSI. All you have to do is push a button and it's ready to go. The spray nozzle features 5 different settings, and you'll find that your favorite camper uses this portable shower for all sorts of things around camp besides just a shower including washing dishes and rinsing off feet after a day at the beach.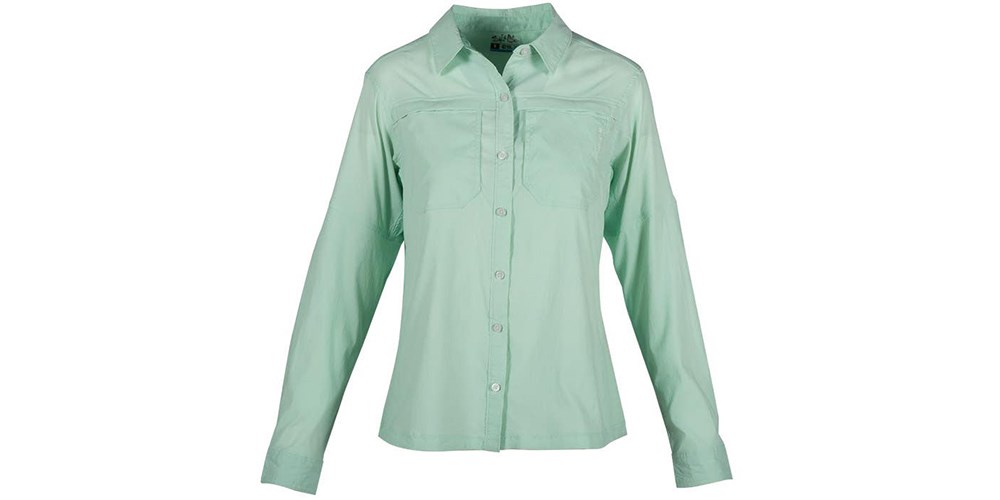 Though this is technically a fishing shirt, it serves as a great performance shirt for all kinds of outdoor adventures, including camping and hiking. The main reason we love it is that it offers UPF 30 sun protection, which means your favorite camper on your gift list can stay safe even when out in the sun for hours. On top of that, she'll also be comfortable thanks to the soft fabric that is a mix of nylon and spandex. This fabric works to pull moisture from the skin and evaporate it so that you stay dry underneath. The slim fit of this shirt is another big selling point – it gives the shirt a more elevated feel and provides some extra style points to her camping wear.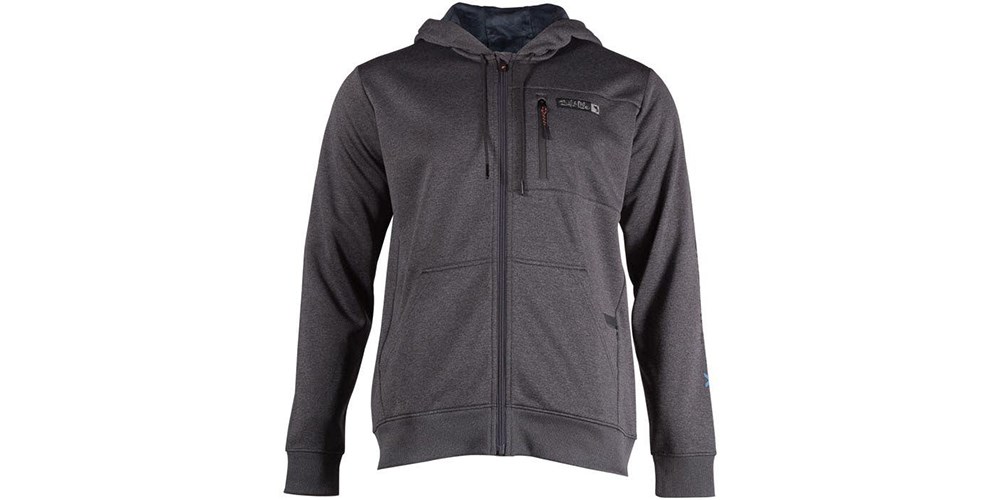 For those days when it's not too hot, and not too cold this fleece hoodie from Salt Life is just the thing the avid camper on your list will want. It's something he will enjoy while in the outdoors as well as when relaxing at home thanks to its next-level comfort. Made of 100% poly-bonded microfleece with a water-repellent coating, this hoodie will keep him dry when the weather starts to turn. This hoodie features both a zip chest and a piler pocket so he has space to store his keys, phone, or any other small accessories. The care of this is easy, too. All you have to do is turn it inside-out, machine wash on cold, and hang to dry.
If you're looking for a gift for the photographer or aspiring photographer on your list, then look into this 360 camera from Insta360. It shoots in 5.7K and captures 360-degree views of their travels. It features a steady cam mode as well as FlowState stabilization for when they're on the go, but still want to capture quality footage. It is waterproof up to 10 m, which is perfect for those underwater adventures. Though it looks fragile, it is more rugged than you may expect. The battery life is also quite impressive and most of all, it is very user-friendly and easy to use. Expect to see even the dullest of videos look like a cinematic creation with this.
We've got quite a variety of gifts for the campers in your life. We hope you can find something on this list that fits your budget and provides those on your holiday gift list with the perfect gift to elevate their camping experience for years to come.
---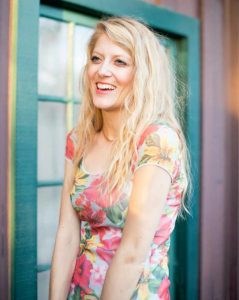 Leslie is a travel writer, copywriter, and web designer who gets butterflies from telling stories through words and visuals.
Her voice comes from a place filled with passion, dreams, and lots of sugar. "Cake over steak" is her go-to motto.
With over 10 years of experience in crafting words, and years of embarking on travels that have taken this Montana girl to some incredible places, Leslie loves the adventures of both body and mind her writing takes her on.
To see what Leslie's up to in the writing and design world, visit her website here.
---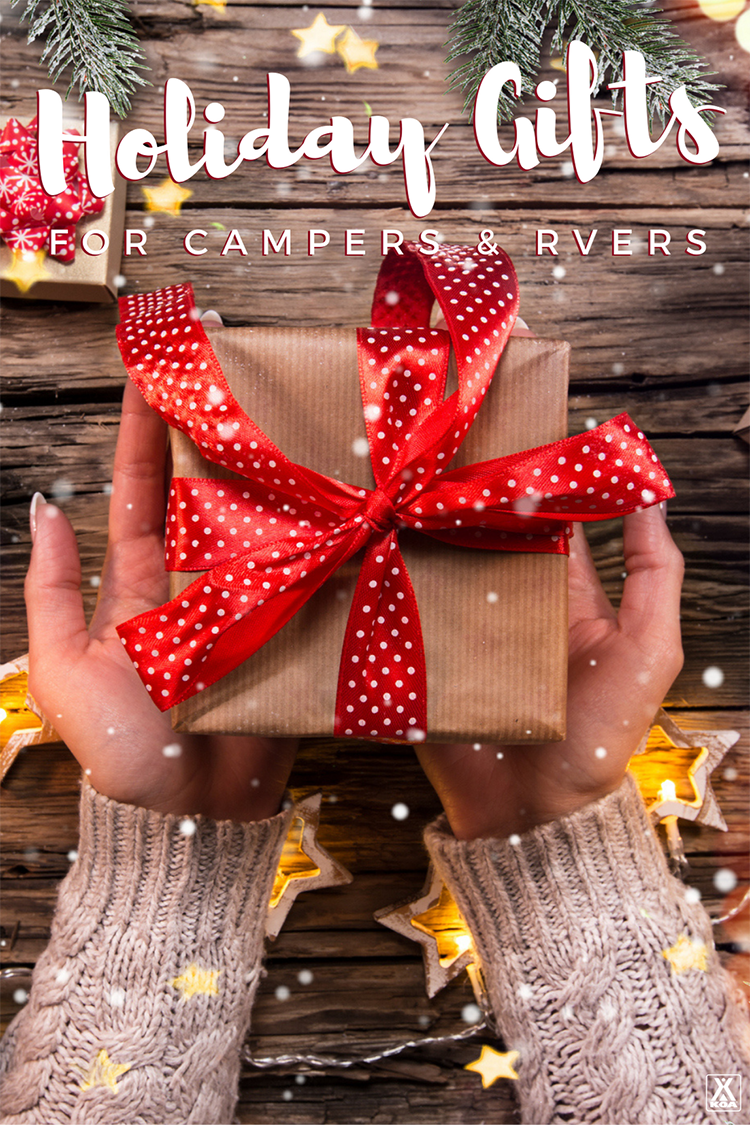 Kampgrounds of America, Inc is a participant in the Amazon Services LLC Associates Program, and affiliate advertising program. Some links may be affiliate links and Kampgrounds of America, Inc may get paid if you buy something or take an action after clicking one of these links.
Prices are accurate at time of publishing. Note that they are subject to change at the discretion of Amazon or their marketplace sellers.