'Tis the season to be jolly and gift your favorite outdoor-loving friend or family member something they will surely enjoy on their adventures.
Not sure what to get them? We've got you covered. From sound machines to packable hats and everything in between, this guide will guide you through some fabulous options to take your family or friend's camping trips to the next level.
Plus, they'll get to think of you every time they go camping and use their new gift, and we all love that, right?
Here are our top picks for gifts to give your favorite camping enthusiast.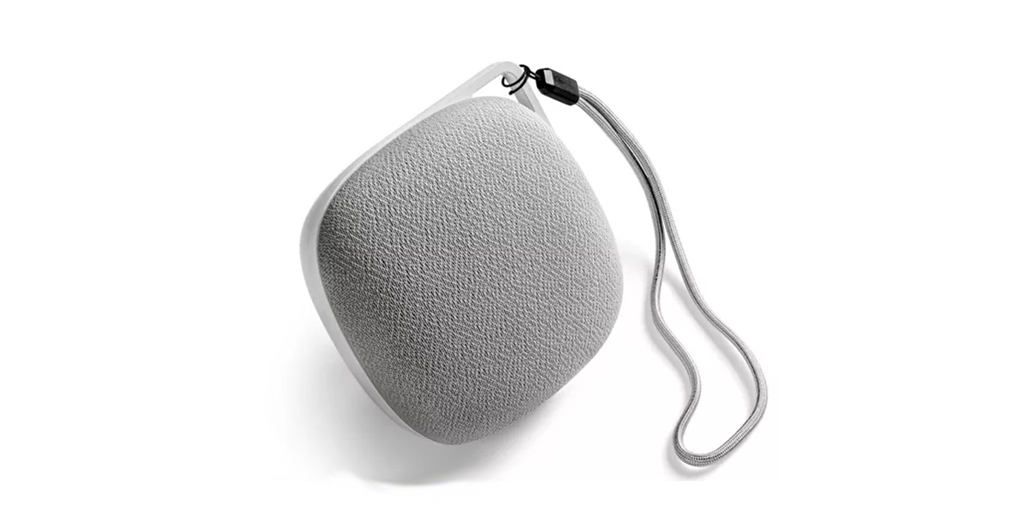 Yogasleep Travelcube Sound Machine
Whether your loved one is a seasoned camper or has a pet or little one who tends to struggle with sleep in new environments, a portable white noise machine can be a game-changer. And the Yogasleep portable white noise machine is a perfect solution.
One of our favorite features of this device is its versatility in sound. With a selection of soothing sounds, it caters to a range of preferences. Whether it's the gentle lull of ocean waves, the calming rustle of a forest, or the familiar hum of white noise, you can choose the perfect ambiance for your peaceful sleep.
But there's so much more to the Yogasleep white noise machine than that. You can also enjoy the timer function, which allows you to set the device to automatically switch off when you want.
When it comes to charging this device, it's a breeze. It comes with a USB cord, making it compatible with laptops, power banks, and more. That way, you know it's ready whenever you need it.
And the portability of this machine is why it's so perfect for camping. It weighs just 4 ounces, so it won't take up space or weight in your bag. Plus, it's got the added bonus of being able to hang it in your tent, RV, or car thanks to its hanging strap.
So, whether you're embarking on a journey across the globe or simply need a reliable sleep companion for your pet, the Yogasleep portable white noise machine is an indispensable addition to your travel arsenal, promising relaxation and tranquility wherever you go.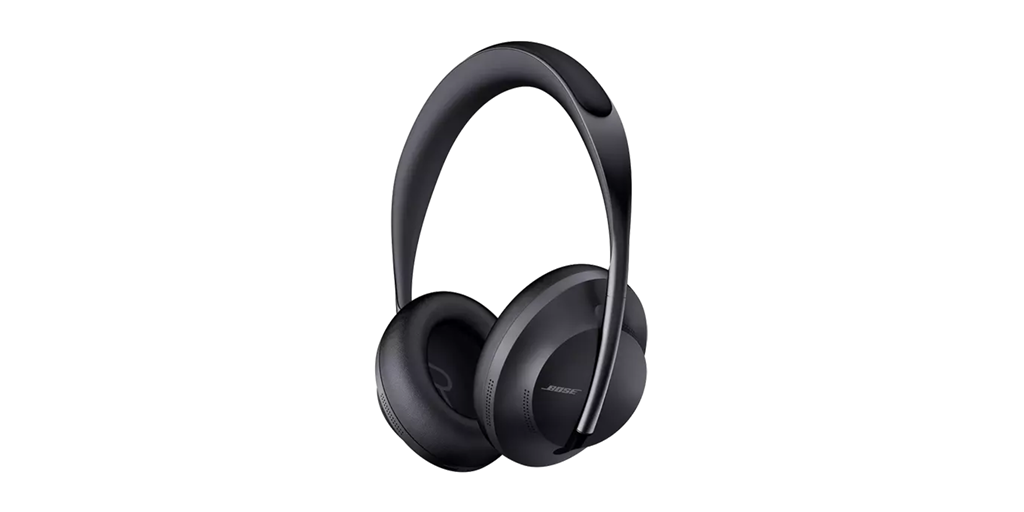 Bose Noise Cancelling Headphones 700
As much as your loved one may enjoy camping with others, they may also be the person who finds they need some peace and quiet from time to time. And for them, we present the Bose Noise-Cancelling Headphones 700 as the perfect companion. These premium quality headphones blend state-of-the-art noise-canceling technology with unparalleled sound quality, giving you the peace and quiet you need in Mother Nature.
The Bose Noise-Cancelling Headphones 700 are designed to block out the noise from your fellow travelers or even the sometimes loud great outdoors so you can focus and feel zen. They feature noise-canceling capabilities that lead the industry in their ability to block out ambient sounds.
But these headphones aren't just about silencing distractions; they provide a listening experience that will make you feel like you are fully immersed in the sounds. This is thanks to the crisp details and powerful bass that Bose is known for. Whether you're relaxing by the campfire or hiking through the wilderness, these headphones will connect you to your environment and to yourself.
And let's not forget to talk about the sleek and modern design of these headphones. It makes them stylish but also practical. Plus, they're ultra comfortable so that you can listen for hours without any discomfort. The touch controls on the side make for easy adjustments, and the long battery life will give you all the time you need to tune out.
The Bose Noise-Cancelling Headphones 700 make a great gift for campers who want to elevate their camping experience and immerse themselves in nature like never before.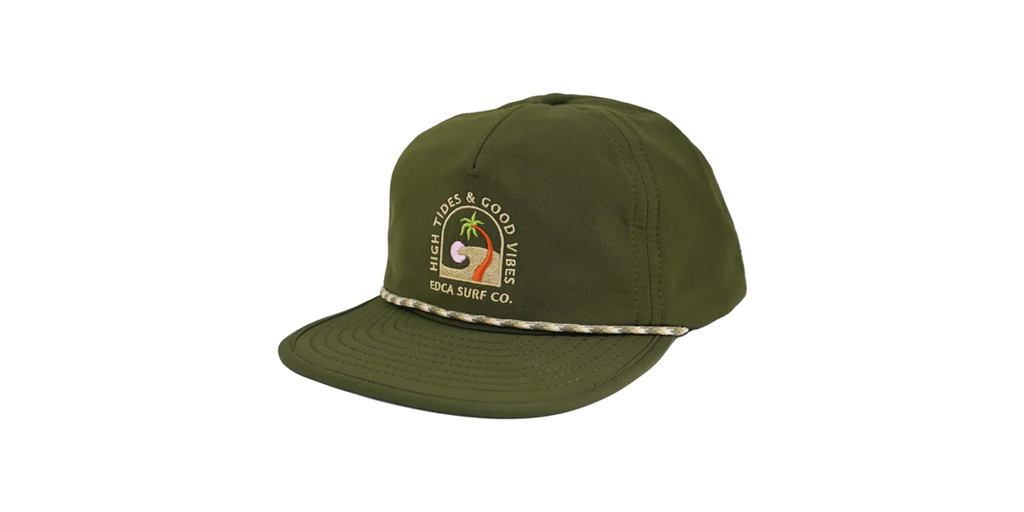 Matador Crushable Snapback Hat
When it comes to camping, having the right gear can make a big difference. That's where the Matador Hat from Everyday California comes in, combining style, functionality, and innovation to enhance your favorite camper's outdoor adventures.
This hat is designed with campers in mind and offers durability and practical features (and fashion points, too!). Made with high-quality materials, it offers excellent sun protection for those long days of hiking or playing outside.
What we love most about the Matador Hat is that it is packable. Unlike other hats that can be difficult to carry (and take up precious space in your camping bags), this one folds down into a compact size, making it quick and easy to stow away in your backpack. It's ideal for campers who are looking to save space.
It also features an adjustable drawstring that makes sure the hat fits securely and comfortably, even when the weather starts to challenge you with some wind from the mountains, lakes, or wherever your adventures take you.
Whether you're making your way through forest trails, fishing by the river, biking through mountains, or just relaxing at your KOA campsite, the Matador Hat keeps you cool, comfortable, and protected.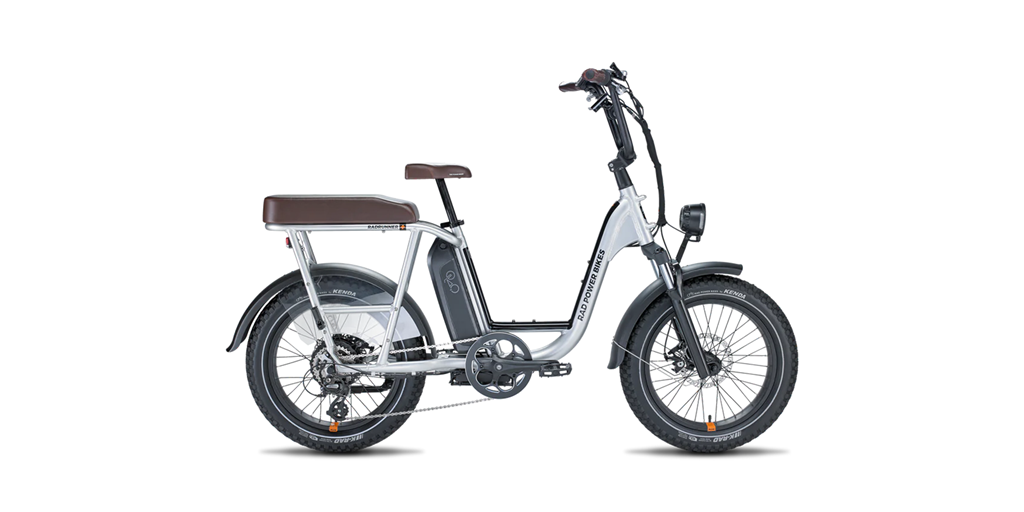 Rad Power RadRunner Plus E-Bike
If you want to make your loved one's camping experience (and beyond) more exciting and eco-friendly, then consider going in with some friends to gift them the RadRunner Plus electric bike.
This electric bike gives you the best of both worlds: it combines rugged off-road capabilities with the convenience of an electric motor, thus making it a game-changer for camping adventures.
You may think electric bikes like the RadRunner are just for the city. While they are great for that, that's not all they can handle. This bike is built to handle all kinds of terrains, from forest trails to mountain paths. Its powerful motor provides an extra boost when you need it, helping campers conquer inclines and cover more ground with ease. Whether you're exploring new trails or carrying camping gear, this bike gives you a smooth and exciting ride.
Now, this electric bike is not just about power; it's also designed for comfort and convenience. Its step-thru frame makes it easy to get on and off, which makes it accessible to all riders. Plus, it's got a rear cargo deck that can carry camping essentials, picnic supplies, or even a cooler for those outdoor feasts.
And the battery life on this gives you freedom for fun. It has a range of up to 45 miles on a single charge, so that means you can have fun exploring for quite a bit before needing a recharge. The bike's rugged construction, durable tires, and responsive hydraulic brakes make it a reliable companion for adventures in nature as well as around town when back home. This bike is the gift that keeps on giving, as it will not only be a fun part of your loved one's camping experiences but also everyday life at home.
Oh, the eco-friendly adventures they'll go on …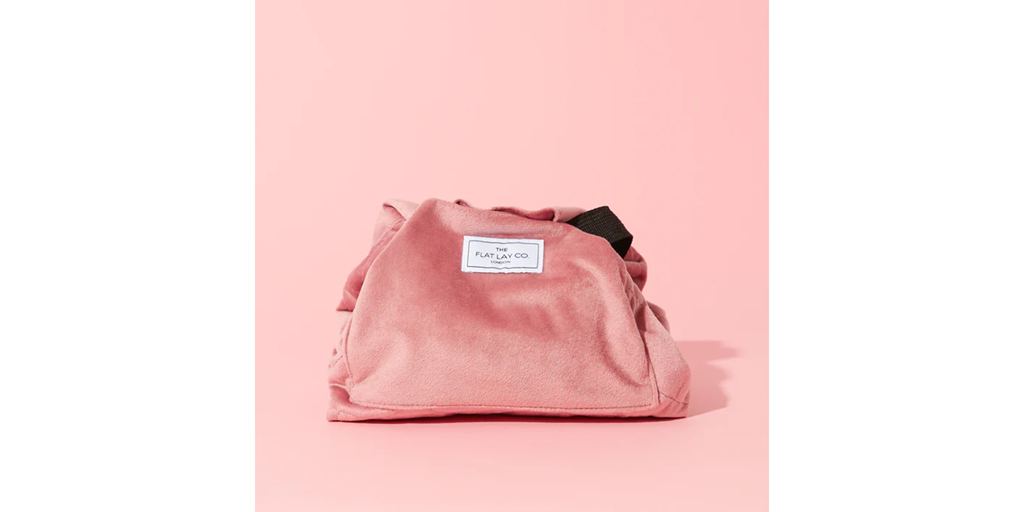 The Flat Lay Co. Makeup Bag
If you've got a last-minute camper on your holiday gift list who often tosses their gear into the bag seconds before heading out on a thrilling outdoor adventure, the Flat-Lay Bag is an absolute game-changer. Though it was originally made with makeup in mind, this versatile organizer serves a number of different purposes for any camper (and if doing your makeup while camping is something you enjoy, no judgment here – you'll love this bag even more).
What sets the Flat-Lay Bag apart is its design. Inside, you'll find all kinds of elastic holders and zip pouches, ready to accommodate everything from essential gadgets to chargers and even important travel documents. Say "goodbye" to digging through your camping bags to find that one small item.
What we really love about the Flat-Lay Bag is its convenient fold-and-unfold design. Thanks to this, you can quickly and easily get to and find your things without ever having to unpack entirely. This is such an underrated thing. Whether you're in your cozy tent or setting up camp in the wilderness, everything you need is right there in your bag, neatly organized and easy to find.
This innovative travel organizer makes your camping experience not only more convenient but also stress-free. Say "goodbye" to the chaos of disorganized gear and embrace the efficiency of the Flat-Lay Bag. It's time to simplify your camping adventures and make packing and unpacking a breeze.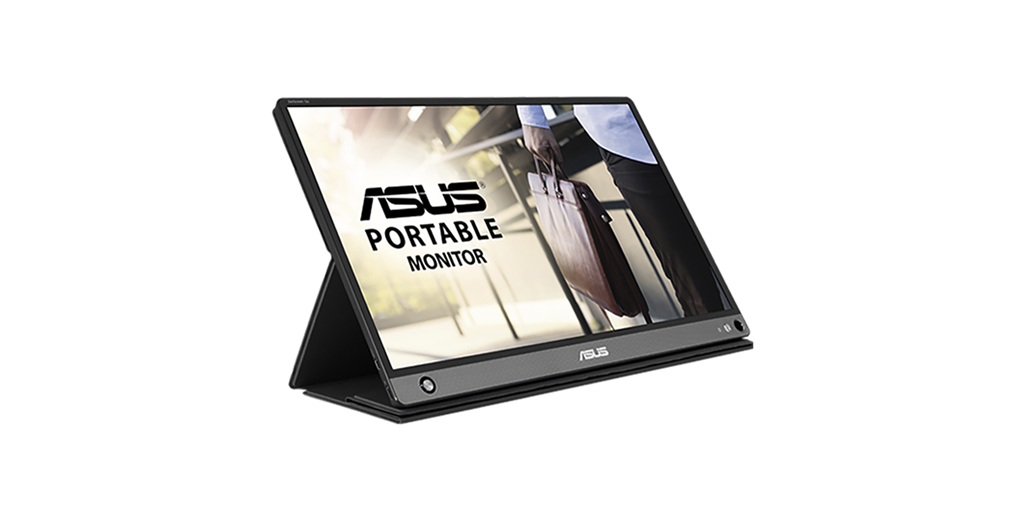 ASUS ZenScreen GO Portable Monitor
For road-tripping campers who need to work on the go, the ASUS Portable Monitor is a game-changing addition to your mobile office. This gadget is versatile and convenient, making it an ideal companion for working campers.
This portable monitor offers a 15.6-inch full HD display, which gives you the view you need to complete your tasks. Whether you're working on spreadsheets, taking virtual meetings from your campsite, or editing documents under the sunny skies, this monitor gives you a great view of your work.
We love the ASUS Portable Monitor because it is super portable and adaptable. It's incredibly lightweight and slim, making it easy to take along with you on the road without taking up a bunch of space. And it's compatible with all kinds of devices, including laptops, smartphones, and tablets, so that you have a flexible workspace wherever your camping takes you.
Setting up your mobile office takes all of two seconds, thanks to the included smart case that doubles as a stand. You connect through USB-C and micro HDMI ports so you're always ready to get your work done so you can go and play.
If you need speakers, this has you covered. It features built-in dual speakers so you can clearly hear during meetings and presentations without having to bring along extra equipment. This monitor is perfect for working campers who value both productivity and adventure.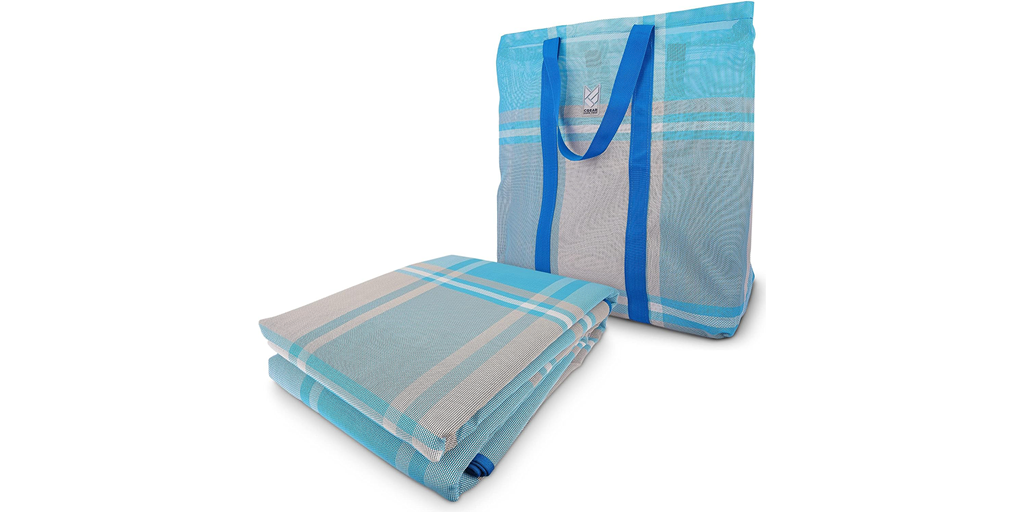 CGEAR RV Comfort Mat
If your loved one lives for the great outdoors but struggles with the sand and dirt of campsites, the CGEAR Sand-Free Camping Mat will change the whole experience. This innovative mat's practical design and performance come together to offer comfort and cleanliness for your outdoor adventures so you can sit back and truly relax.
Why is this mat so great? Because of its patented sand-free technology. The mat features a dual-layer mesh design that allows sand, dirt, and dust to fall through to the ground so that you and your camping area stay clean and debris-free. No longer will you have to constantly sweep and/or shake out your camping mat – this one does it for you!
But that's not it. The CGEAR RV camping mat goes beyond its sand-free benefits – it's versatile and large, which means it gives you and your fellow campers plenty of space to relax, eat dinner, or enjoy the campfire. Made from durable materials, it will see you through many outdoor adventures, and when it comes time for cleanup, all you have to do is give it a quick shake, put it back in the bag, and that's it.
The CGEAR Sand-Free Camping Mat is lightweight, and we love that it comes with corner loops so that you can secure it in place with stakes or weights so it won't blow away in windy conditions. Plus, its compact foldable design means it's easy to store and bring with you on all your adventures.
Whether you're camping on the beach, in the desert, or anywhere with terrain that drives your inner clean freak wild (and not in a good way), this mat is the ideal gift for campers who want to enjoy the outdoors without the mess.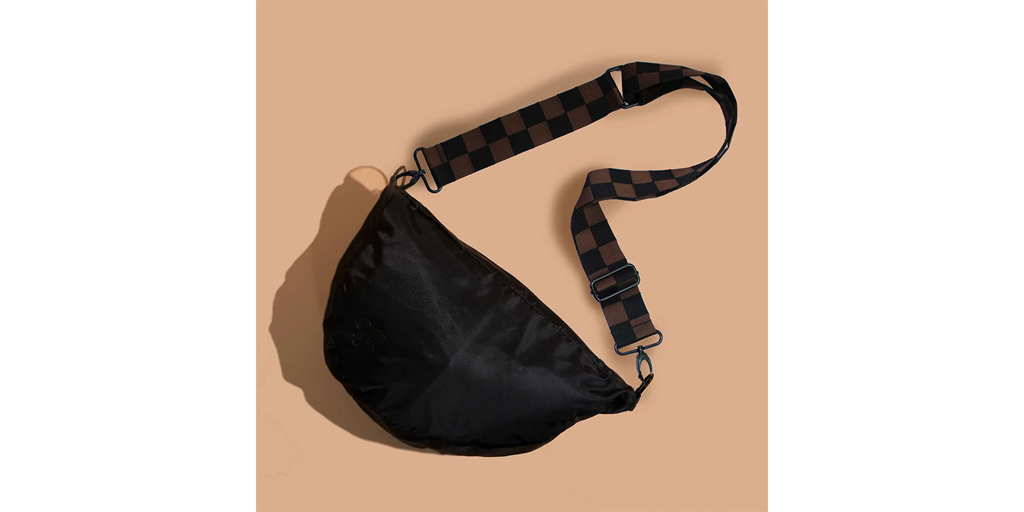 citymouse Sling Diaper Bag
If you know a camper with a little one in tow, they deserve a diaper bag that goes with their adventurous lifestyle. So, help them say "goodbye" to boring diaper bags and "hello" to a versatile and fashionable bag for campers on the go: the citymouse Diaper Bag. This bag is compact and adaptable, making it perfect for camping and other on-the-go experiences.
Designed with practicality in mind, this bag features a comfortable strap that extends to 55 inches, making it easy to put on and take off during outdoor adventures. Even better, it has a single large zipper that can be easily accessed with one hand, which is great for convenience when in the wild. Inside the bag, campers will enjoy a key lanyard to secure their keys during hikes, along with a holder for those extra cups of coffee needed to keep them energized.
The citymouse Diaper Bag also offers magnetic-close pockets and a convenient changing sheet so you can say, "out with the old and in with the new" diapers whenever, wherever. We love that the bag is machine washable, water and stain-resistant, and that it's made from high-quality fabric that will endure the great outdoors.
Gift the camping enthusiast in your life the perfect blend of fashion and function with the citymouse Diaper Bag.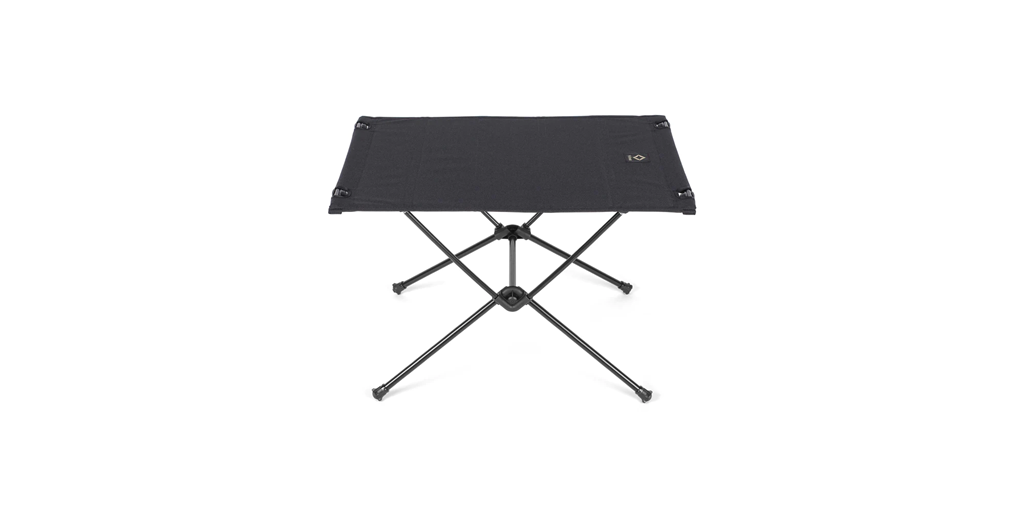 Helinox Tactical Table One
You don't really realize how much you need a camping table until you camp without a table. So, to ensure your outdoor-loving loved one has the table they need, you may want to give them the Helinox Tactical Table. Made with precision and durability, this table is designed to take campsite convenience to another level with an easier way to cook, eat, and more.
Helinox is a brand known for its innovative outdoor products, and this is no exception. This versatile and compact camping table is perfect for both lightweight backpacking trips and more luxurious camping setups. It was built to stay strong in the rugged outdoors while still providing the convenience of a practical and spacious tabletop.
One of our favorite features of the Helinox Tactical Table is its portability. It's incredibly lightweight and easy to set up, making it a breeze to carry in your camping gear. And when you're ready to tear it down, the collapsible design means it takes up minimal space, leaving room for other camping essentials.
Stuck on uneven terrain? No problem. This table was built to remain stable, so you have the ideal surface for prepping food, enjoying that food, or even another place to store camping gear.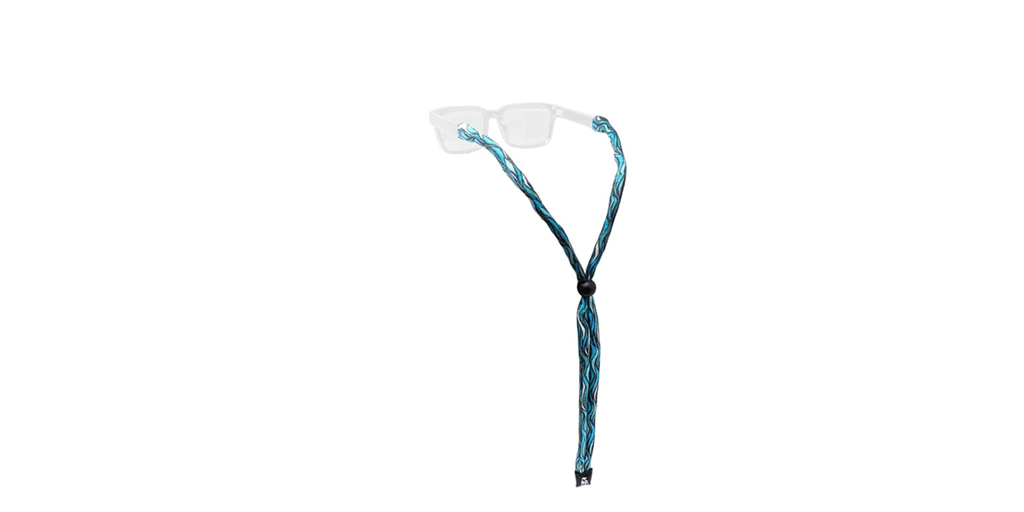 Chums Retainer
The camper in your life knows that few things are worse than losing your sunglasses when you're out adventuring. To help keep that from happening and also add in some style points while they're at it, we present to you the Chums Original Patterns retainer. This is a must-have accessory to enhance your loved one's outdoor experience with the help of these fun patterns that bring a touch of personality to their camping gear.
Chums offers all kinds of patterns to suit every camper's unique taste. They've got everything from bold and adventurous designs to more understated and nature-inspired ones.
Made with high-quality materials, Chums are built to withstand the rugged adventures that camping can take you on. They are durable, reliable, and designed for all kinds of outdoor enthusiasts. Whether you're exploring the woods, hiking through mountains, or relaxing by the campfire, Chums retainers add some functionality and personality to your camping adventures.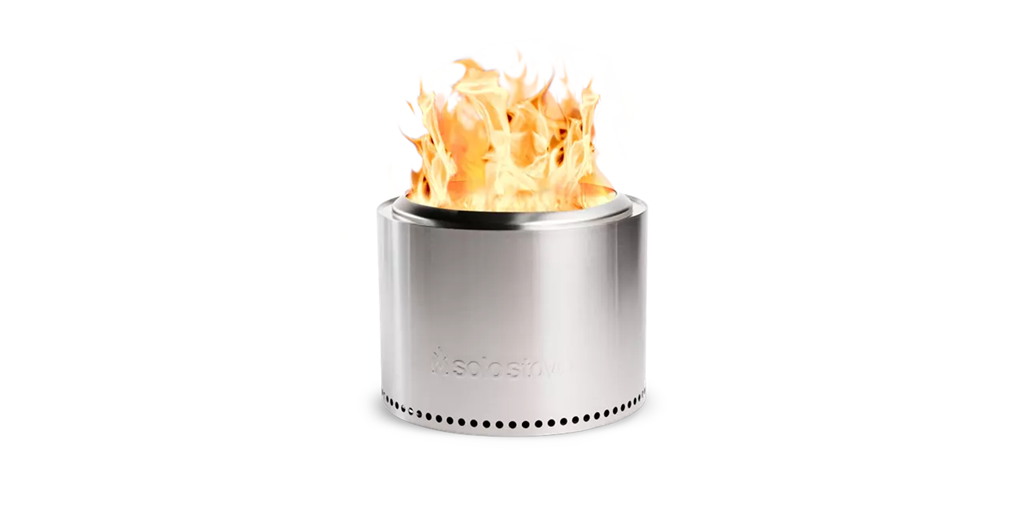 Solo Stove Bonfire 2.0
For campers who live for a campfire at the end of a long day of adventure but loathe the struggle and cleanup of a campfire, be ready to gift them the perfect solution: the Solo Stove Bonfire 2.0. This top-of-the-line portable fire pit will completely change the game of campfire experiences with its design and eco-friendly approach.
The Solo Stove Bonfire 2.0 was made with the camper in mind, a.k.a. was made for efficiency. Its double-wall design features an airflow system that burns wood efficiently, meaning less smoke but still a roaring campfire that will make the best s'mores. Say "goodbye" to constantly shifting your chair to avoid smoke and "hello" to campfire stories and hangouts that you can enjoy uninterrupted.
Made from durable, high-quality stainless steel, this fire pit is built to withstand heavy use in the great outdoors. We love that it's compact and lightweight because this makes it easy to transport and set up at your campsite. It's the ideal centerpiece for memorable evenings under the stars.
Not only does the Solo Stove Bonfire 2.0 offer an eco-conscious alternative to traditional campfires, but it also minimizes the impact on the environment by leaving no trace behind. Its minimalist design is both functional and aesthetically pleasing, elevating the ambiance of your campsite.
Gift the Solo Stove Bonfire 2.0 to the camper in your life and watch their outdoor adventures take on a new level of warmth and comfort. Embrace eco-friendly, smoke-free campfires and create unforgettable memories around the Solo Stove Bonfire 2.0.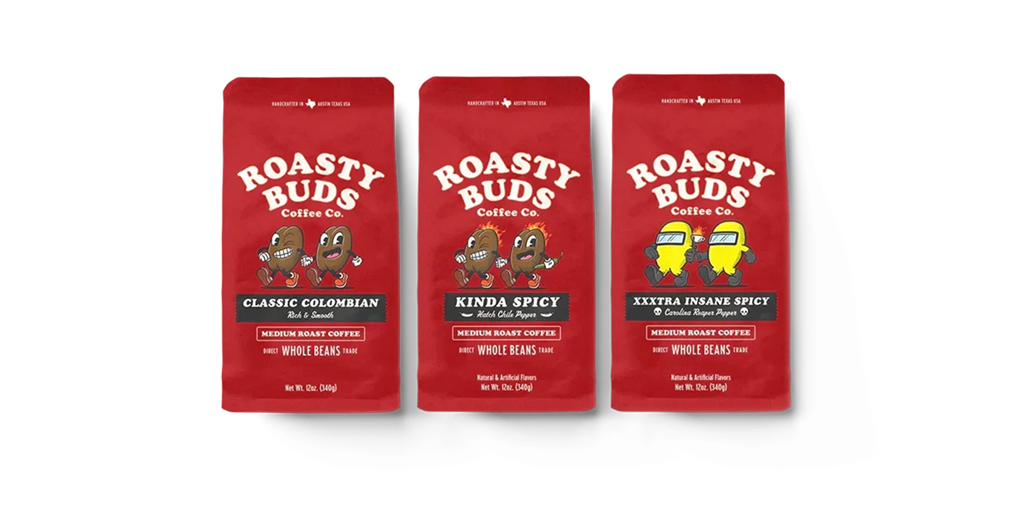 Roasty Buds Spicy Coffee
We are willing to be that the outdoor-loving friend on your list is also a major lover of coffee. Coffee is liquid energy for campers, and it's time to introduce your loved one to a new brew that will give their taste buds a new kick and their energy, too.
We are talking about Roasty Buds Spicy Coffee – yes, you heard that right, spicy coffee. With a variety of flavors ranging from Kinda Spicy Hatch Chile Pepper to Mexican Chocolate to XXXtra Insane Spicy Caroline Reaper Pepper, there's something to satisfy every adventurer's taste. For an exciting coffee journey, consider gifting the "That Escalated Quickly" pack, featuring three different flavors to help them discover their favorite spicy coffee.
This coffee isn't just a treat for solo sipping; it's perfect for sharing with fellow campers on the next outdoor adventure. Starting the day with a cup of Roasty Buds Spicy Coffee is the best way to ignite the campfire spirit and fuel up with energy.
Get the That Escalated Quickly pack here for $48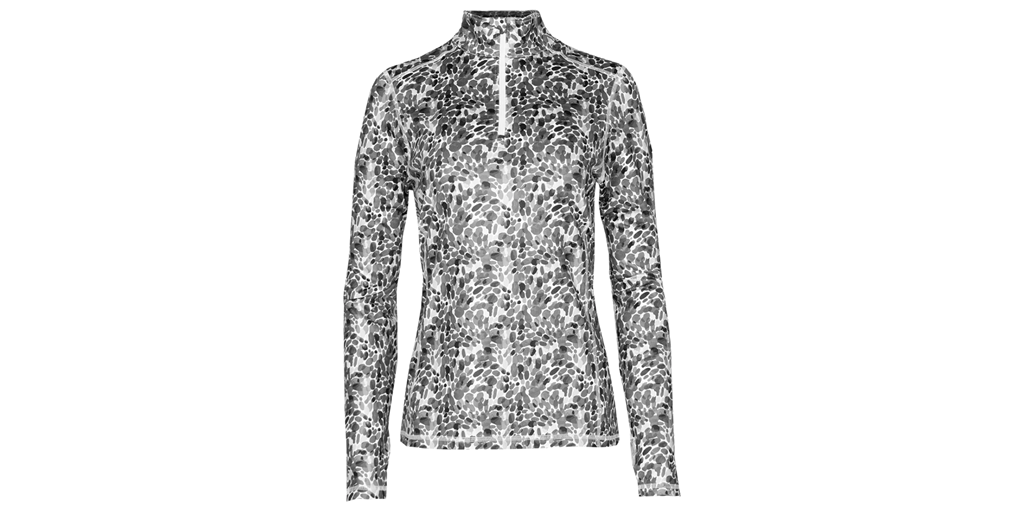 Hot Chilly's Micro-Elite Chamois Base Layer
Chances are good you've got a camper on your list who doesn't love the cold but still loves to embark on those cold-weather outdoor adventures. We have the perfect gift: the Hot Chilly's Micro-Elite Chamois Base Layer. This piece isn't just about staying cozy; it's also about fashion and warmth – things any camper would appreciate.
Hot Chilly's base layer has a warmth rating of 8 out of 10 on Hot Chilly's scale. It features a lightly brushed inside that offers some serious warmth when temperatures drop, making it the ultimate performance top for those cold-weather camping trips.
Made from a comfortable blend of polyester and spandex fibers, this base layer provides maximum 4-way stretch and a snug fit to keep you toasty yet still comfortable. On top of that, it also has anti-odor silver properties, which work to prevent odor-causing bacteria from thriving. This means you can stay warm without worrying about any embarrassing smells. And you can stay safe from the sun with its 30+ UV protection.
This base layer's neck zip equals convenience for taking it on and off, which is great for those adventures that start off cold but then have you working up a sweat.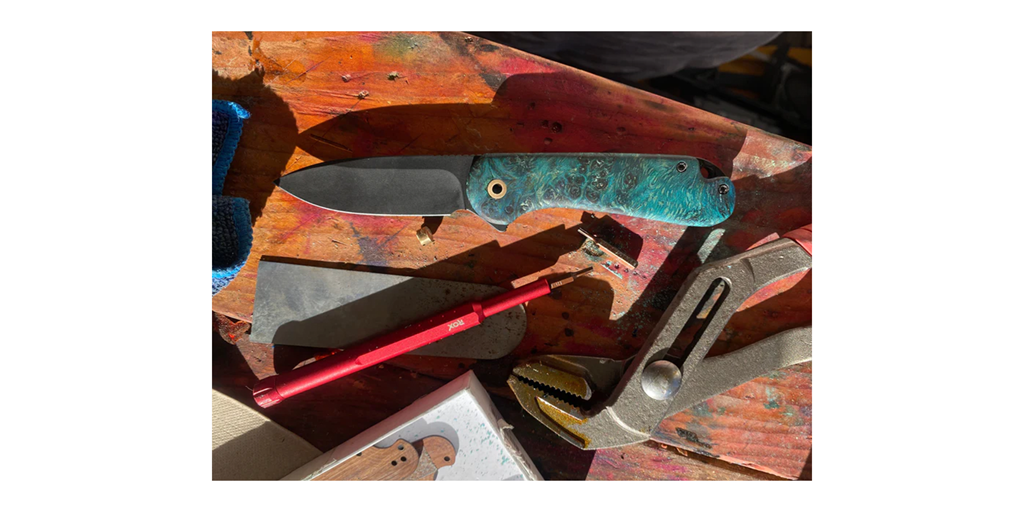 DEN Flipper EDC Knife
Every camper needs a good camping knife, and why not take things to the next level by gifting your lucky loved one a camping knife that puts all others to shame?
All knives from DEN are hand-crafted in a way that you've likely never seen or heard before. Every piece of wood used in these knives has been collected from all over the world. You could get a knife that features wood from a 4,000-year-old oak tree in Belarus, or a piece of wood that you can only find in villages of the Mediterranean.
Once the wood has been sourced, it is sized, dried, and then put through a process called stabilizing, which essentially fossilizes or petrifies the wood to make it more like a rock so that it will withstand a life of use.
The blade is then designed from the ground up – drawn and shaped by hand for hours to fit the unique design of each specific knife.
These knives are not just knives but a piece of art. They can be designed specifically to fit your loved one's unique personality and interests. Some of these knives have even been crafted from things like a WWII bullet as well as other items that tell a story rather than serve simply as a tool to come in handy while camping (though they serve that purpose wonderfully as well).
If you're looking for a thoughtful, unique, handcrafted tool that will wow your loved one, this is it.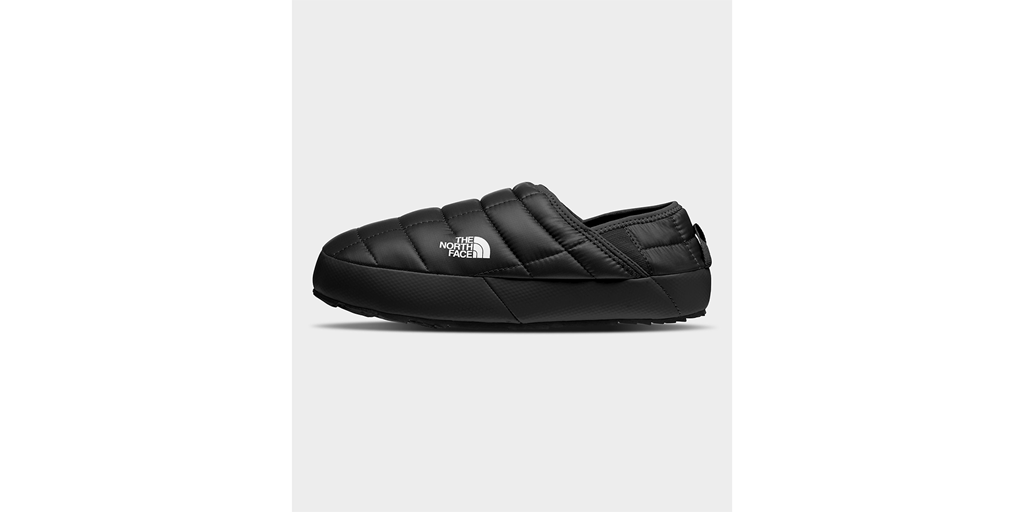 The North Face Thermozball Traction Mules
As much as your outdoor-loving friend or family member enjoys "roughing it" a bit while camping, there's no denying that they wouldn't love some of the comforts of home. And one such comfort is slippers. These aren't just any slippers, though – these are The North Face Thermoball Traction Mules V, and they make the perfect holiday gift. These mules are more than just footwear; they offer warmth, comfort, and relaxation on all camping adventures.
Designed with the quality The North Face is known for, these mules feature Thermoball insulation that provides warmth without the weight, making them ideal for those evenings in the wild. And few things feel better than coming back to the plush comfort of these after a day of hiking, exploring, or simply enjoying the campsite.
The durable, water-resistant upper on these ensures that you're ready to enjoy them not just in the comfort of your home or RV< but also in the great outdoors. The rugged outsole offers traction on terrains such as campgrounds and trails. Getting them on and off is a breeze, thanks to the collapsible heel.
We love that the Thermoball Traction Mules V are versatile enough to wear both indoors and outdoors. This means you can enjoy them from the tent to the campfire and beyond. Whether you're sipping on some tasty hot cocoa in your tent or telling ghost stories by the fire, these mules are the perfect companion for any camping trip.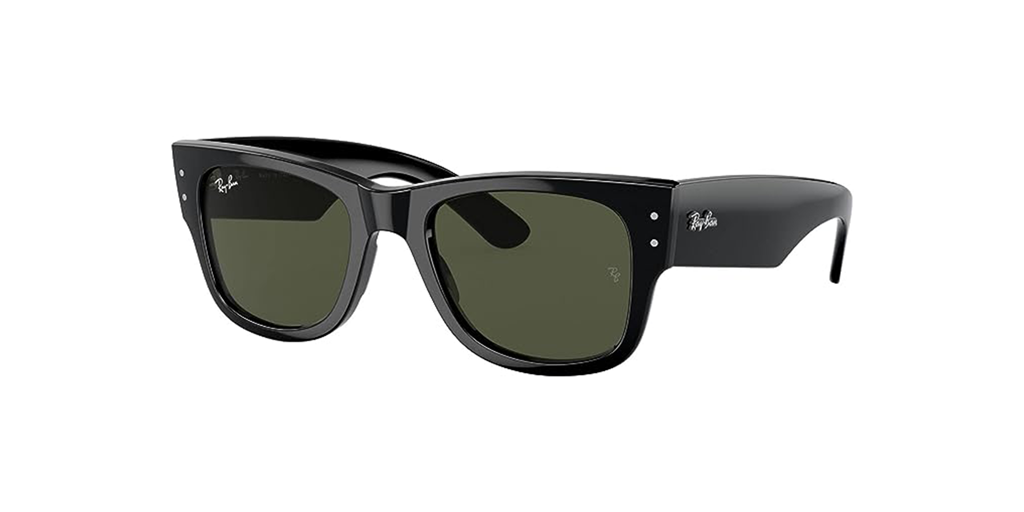 Ray-Ban Mega Wayfarer Sunglasses
Who says that camping can't be both fashion and function? Not us. And neither will your camping-loving friend when you gift him or her these Ray-Ban Mega Wayfarer sunglasses.
Taking the stylish and iconic Ray-Ban design and elevating it a bit, these stylish shades make a statement while also providing top-notch eye protection for all their outdoor adventures.
The polarized lenses offer fabulous glare reduction, so campers have clear vision even in the brightest of conditions. This feature is especially key during hikes, fishing trips, or when lounging by the campfire.
The classic design of these sunglasses also exudes coolness that transcends time, making them a versatile accessory whether you're camping in the wilderness or exploring city life. Plus, the lightweight and comfortable frame on these makes sure you'll stay comfy all day.
The Mega Wayfarer sunglasses are not just for sunny days; they're perfect for cloudy or overcast conditions, thanks to their UV protection. And they come with a case to keep them safe when not in use on your camping trips.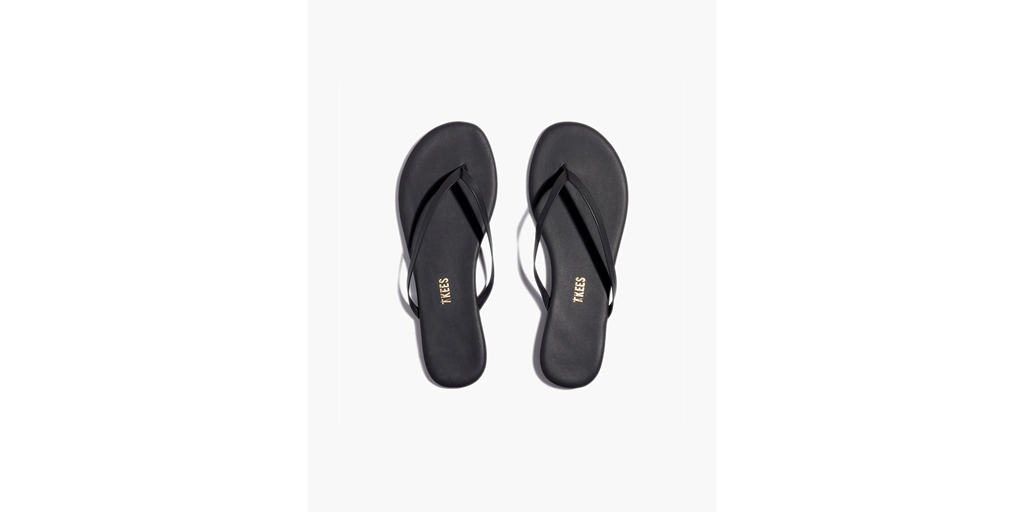 TKEES Sandals
For that camper on your list who loves both comfort and style, the TKEES Lily Pigments Sandals are the perfect gift to add a touch of fashion to their outdoor adventures. These sandals offer more than just fashion, though – they also give the gift of functionality.
TKEES has put immense detail into these sandals that makes them different than just any pair of flip-flops. They look fabulous but also offer arguably the greatest comfort your feet have experienced in a pair of sandals. The Lily Pigments Sandals have a minimalist design that's boosted with a pop of color. We love how versatile they are – you can enjoy them while camping and also wear them back home to give outfits a more casual feel.
We know that comfort is key when camping and these sandals deliver. You'll enjoy their padded insole that fits your feet oh-so-perfectly and provides cushion and support for all-day wear. Slip out of your hiking boots and into these after a long day on the trail, and your feet will be thanking you.
So whether you find yourself relaxing by the fire or taking a peaceful walk, these sandals will add some comfort and style to your camping adventures.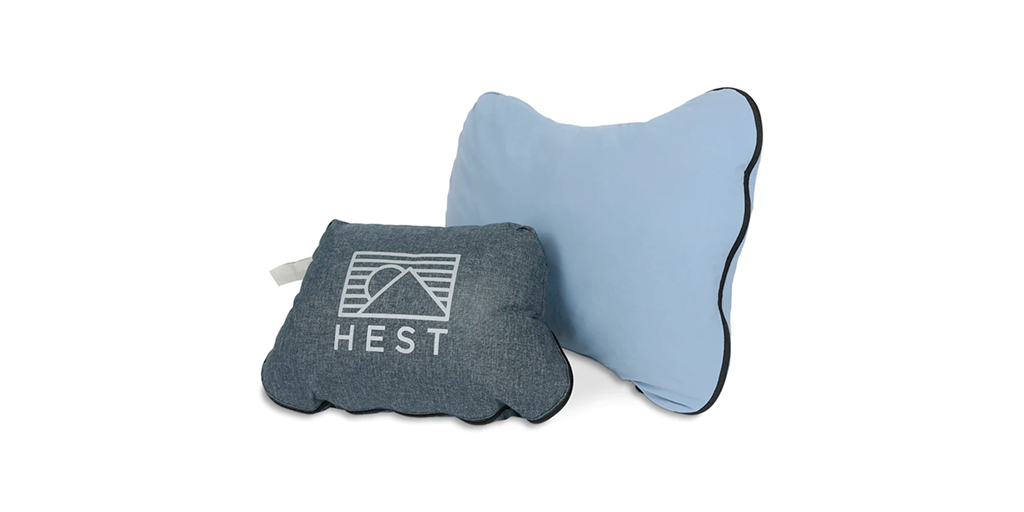 HEST Camping Pillow
The gift of a good night's sleep is never out of style. Give home-pillow comfort in a perfect camping package with the HEST Camping Pillow. Made from a durable memory foam, this pillow comes in a compact, portable size ready for any nature of camping adventure.
What makes this pillow unique? This isn't just a smaller than normal pillow. HEST's Camping Pillow easily packs into itself providing the perfect sleeping surface at the campground and protection when you're on the road. Basically, this pillow was built with road trips in mind!
The HEST Pillow has a ton of technical features and tidy details wrapped into its pillow package. It's durable, clean, and best of all, ready to go anywhere your head goes. The Temperature resilient memory foam will keep your head in the clouds while the durable and pack-into-itself feature will keep it clean while you play.
We also love that HEST includes a 100 night money back guarantee and a365 night standard warranty. Talk about sweet dreams!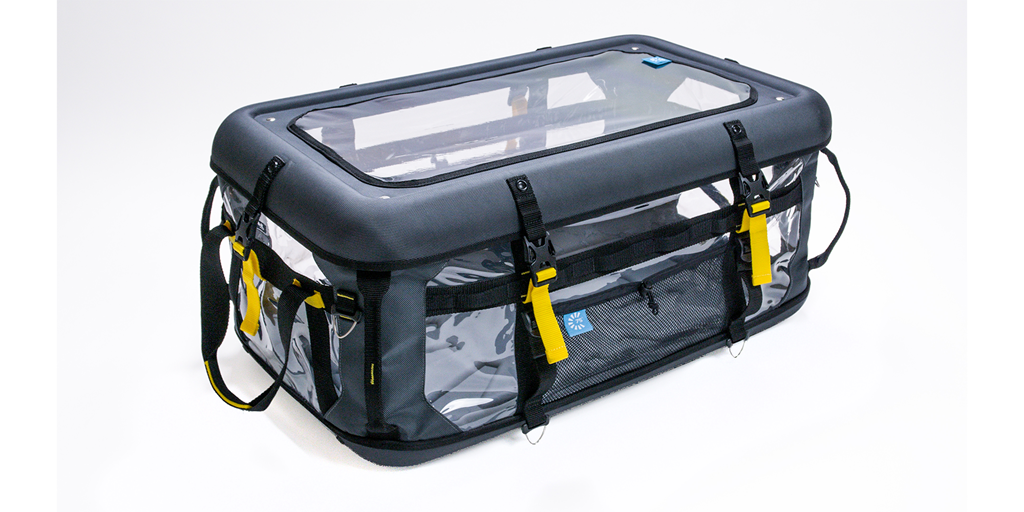 Sunny75 cTrunk
This versitle do-more-with-less-gear storage solution is sure to be a hit with any camper who keeps organization top of mind. Featuring a convenient collapsible design, the clear cTrunk ends the never-ending gear scramble by letting you see just what you put away. Gone are the bottomless plastic totes requiring careful labeling and tons of digging of the past!
And don't worry about carrying this bad boy. With multiple carrying options, including handy backpack straps, the cTrunk will be ready to go when you are.
Each cTrunk includes 120L of hassle-free storage built to contain even the most awkwardly-sized camping gear. Your favorite camper will also appreciate that these totes are easy-open, featuring no zippers, and include a rain cover to add another layer of waterproof protection. Clocking in at just under 10 pounds, you'll be hard pressed to find a better outdoor storage solution.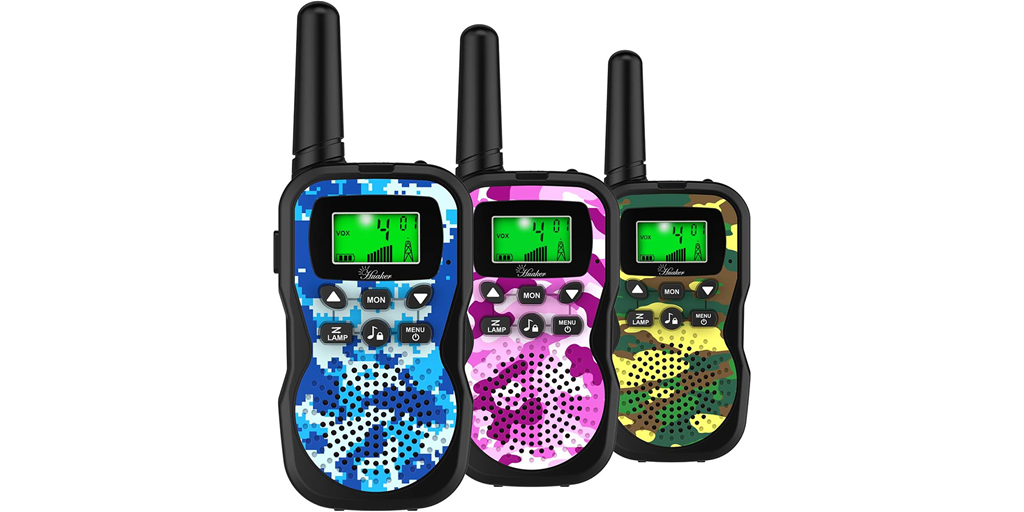 Huaker Kids Walkie Talkies
If your loved one camps with kids in tow, a gift they will love and use is the Huaker Kids' Walkie Talkies. This gift offers both communication and safety for adventures in the great outdoors. They are a reliable device that allows for fun as well as a practical way to stay connected during camping trips.
Huaker has designed these walkie talkies not just for children, but also for adults (though the colors and patterns may have you thinking otherwise). They offer an impressive range of up to three miles, which ensures you have clear communication even in remote areas with limited cell phone signal. Whether you're hiking, exploring, or setting up camp, these walkie talkies keep you in touch with your fellow campers.
They come fully equipped with 22 channels and a built-in flashlight, making them not just about communication but also a great thing to have for added safety during those late-night adventures. The flashlight provides surprisingly good illumination, and the two-way radio function allows you to coordinate activities, share updates on your location, and ensure everyone stays safe.
Durable and easy to use, the Huaker Kids' Walkie Talkies are perfect for family camping trips, nature excursions, and group outdoor activities. They're designed to withstand the rough and tough of outdoor use, and we think they're an essential camping accessory when you're adventuring with kids.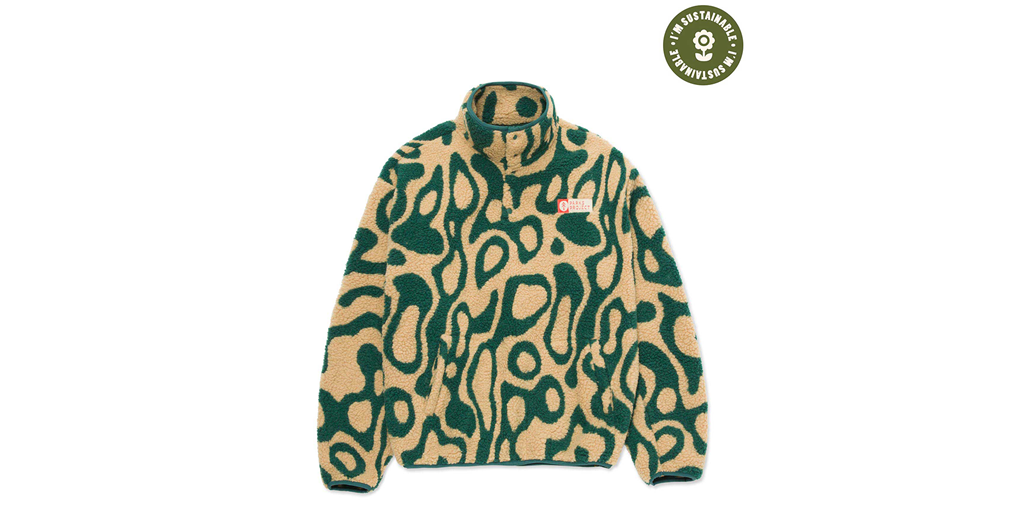 Parks Project Yellowstone Geysers Trail High Pile Fleece
Want to give your loved one something that will keep them warm, comfy, and support the great National Parks of our country? We have just the thing: the Yellowstone Geysers Trail High-Pile Fleece. This is an essential addition to their camping gear. Made by Parks Project, this fleece does more than just keep you warm – it also shows off your love for nature and national parks.
This high-pile fleece offers the highest level of warmth and comfort, which makes it ideal for chilly nights around the campfire or early morning hikes. Its cozy and unique design features the stunning Yellowstone Geysers Trail patch, showcasing your passion for the country's first national park.
It looks super cool, but our favorite part about this fleece is that it shows your support for conservation efforts. Parks Project collaborates with national parks to fund all kinds of initiatives, so your gift of this contributes to the preservation of our nation's natural wonders.
With its classic fit and durable construction, this fleece is great for all kinds of outdoor activities, from camping and hiking to simply strolling through the park. The full-zip front allows for easy ventilation, and the hand pockets offer convenience for storing essentials (and a place to keep hands warm, too!).
Gift the camper in your life the Yellowstone Geysers Trail High-Pile Fleece to keep them warm, stylish, and connected to the beauty of nature.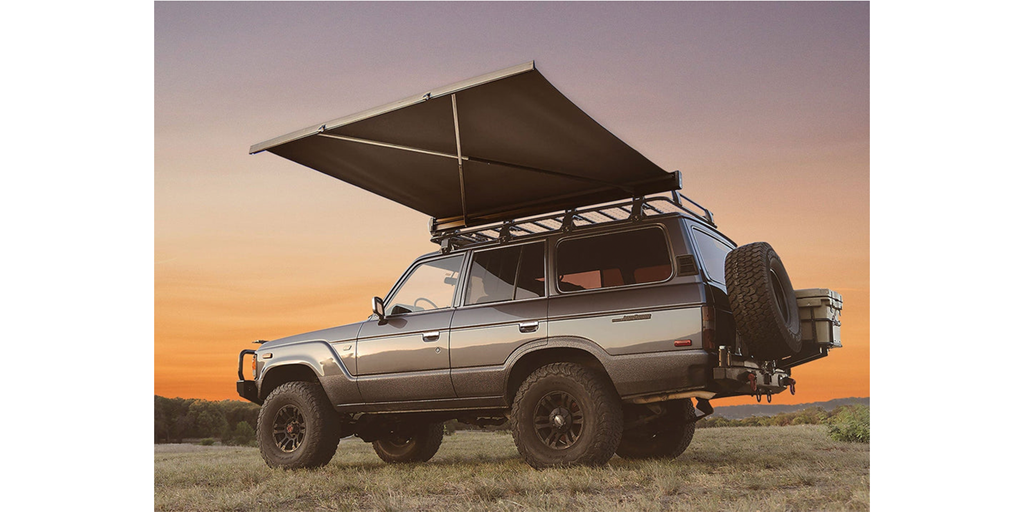 Kammok Crosswing Car Awning
Perfect for outdoor lovers who like to get off the beaten path, this easy to deploy shade shelter from Kammok is sure to be put to good use. Featuring a three-second setup, this handy rig-mounted awning will never have them wondering if setup is worth it.
One of our favorite parts of this utilitarian gift is the Crosswing's unique X-Frame and cantilevered design that allow it stand up to the elements without the need for cumbersome support legs while having the necessary support for winds up to 25 miles per hour. It's even strong enough to support an array of accessories to make this awning even more useful.
Worried about durability? Not an issue with the Kammock Crosswing. This awning features VeloX™ 600D PVC Coated Polyester fabric ensuring long-lasting protection for hundreds or even thousands of deployments. And if you do wear it out (or just want a new look), the fabric can easily be replaced for even more use.
KOA Rewards Program Membership
For campers who live for the great outdoors and seek the best camping experiences, KOA Rewards is the gift that keeps on giving. We have designed a rewards program that offers all kinds of great benefits, making every camping trip more fun and rewarding.
KOA Rewards members gain access to a variety of perks and savings. With exclusive discounts on camping fees, they can explore the 500+ KOA campgrounds across North America without breaking the bank. From scenic sites in the mountains to serene lakeside retreats, there is a KOA for every type of campers.
But that's not all – KOA Rewards members also enjoy discounts on RV rentals, camping gear, and outdoor accessories, making it easier to gear up for their next adventure. Plus, the program includes savings on popular brands and attractions, adding even more value to each camping trip.
We think one of the best advantages of KOA Rewards is the opportunity to earn points that can be redeemed for future camping stays. The more you camp, the more you save, and the more memories in the great outdoors you get to create.
Gift the camper in your life the KOA Rewards membership, and you're not just giving them access to campgrounds; you're giving them access to a world of camping adventures, savings, and memories.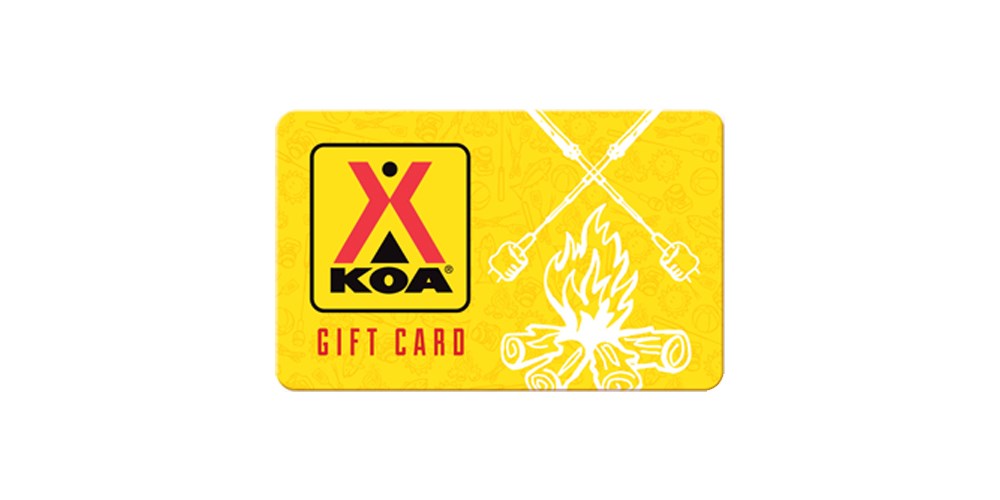 KOA Gift Card
If you can't settle on that one perfect camping Christmas gift, then consider getting him or her a KOA gift card. This allows them to use it on their next camping trip, which can be to whatever KOA suits their fancy. You can never go wrong with getting a camping fanatic a KOA gift card. Consider pairing a KOA gift card with KOA Rewards – for just $36, your favorite camper will be able to save money and earn rewards on each and every KOA stay!
Buy in varying amounts starting at $25 at a KOA near you.
Book the KOA Vacation of Their Dreams
Finally, when you are shopping for someone who's got everything but new memories, give them something they will really appreciate by booking them a trip to one of KOA's incredible campgrounds. Whether they prefer roughing it tent-style or taking their RV out on the road, we offer plenty of lodging options to give them a good night's rest. You will find hundreds of KOAs scattered across the United States and Canada, offering plenty of choices to send your recipient somewhere new or back to a nostalgic favorite.
Make a reservation today, or let them do it when you send them one of our gift cards alongside one of these excellent camping presents. Our clean facilities and selection of amenities make us the top destination for campers of every age!
---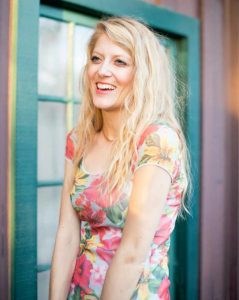 Leslie is a freelance travel and health/wellness writer who gets butterflies from telling stories and sharing information with readers across the globe. Her voice comes from a place filled with passion and dreams.
With over 10 years of experience in crafting words and years of embarking on travels that have taken this Montana girl to some incredible places, Leslie loves the adventures of both body and mind her writing takes her on.
To see what Leslie's up to in the writing and design world, visit her website here.
---
Kampgrounds of America, Inc is a participant in the Amazon Services LLC Associates Program, and affiliate advertising program. Some links may be affiliate links and Kampgrounds of America, Inc may get paid if you buy something or take an action after clicking one of these links.
Prices are accurate at time of publishing. Note that they are subject to change at the discretion of Amazon or their marketplace sellers.