'Tis the season of spreading cheer, singing carols, baking treats, indulging in sweets, festive parties, and giving gifts. The holiday season is upon us and though this time of year is full of fun and excitement, it is also full of stress when it comes to giving presents.
The season of giving should be fun, but when you can't come up with ideas for the people on your list, it can go from fun to miserable pretty quickly. Let us help you. You can make this holiday season one that you are excited to celebrate and excited to share with others. All you need is this holiday gift guide.
We've got something for everyone in here, as long as they love the outdoors. For everyone from first-time campers to seasoned professionals, this list has you covered. Our picks for the gift guide range from small items for a colleague to big-ticket purchases for that very special someone so regardless of where your budget sits, you'll find something for the right person.
So stop stressing and start enjoying the season with this list of the best Christmas and holiday gifts for campers in hand.
Our Favorite Camping & Outdoor Gifts For The 2022 Holiday Season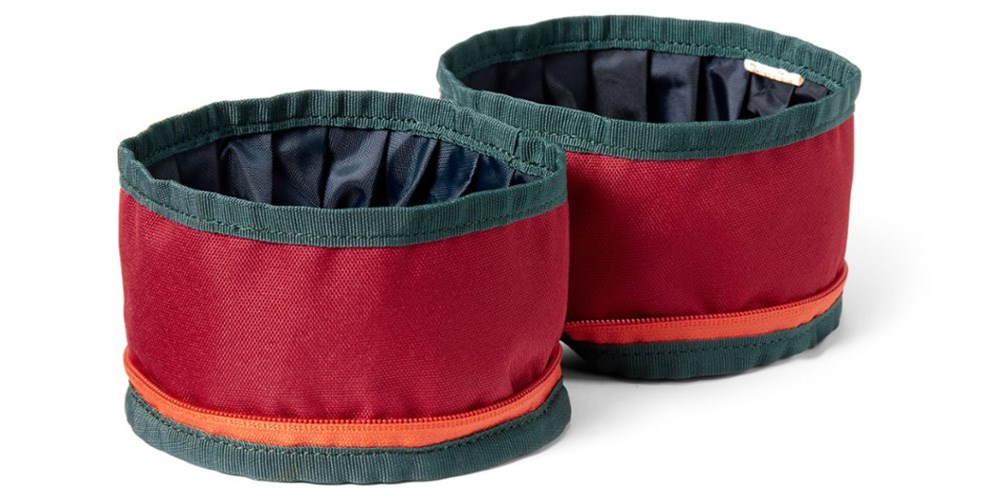 Getting outside with your furry friend makes every hike or camping trip even more fun. Of course, you have to make sure they have everything they need too, mostly food and water to keep them going. This collapsible double dog bowl is the attractive, sustainable solution for every dog lover out there, made from 100% recycled polyester and a durable aluminum frame.
Its small size and included carabiner make it easy to attach to any backpack, leash or belt loop so that you always have it on hand when your pet needs a break. It can hold up to three cups of food and even has an exterior pocket so you can keep the treats close at hand.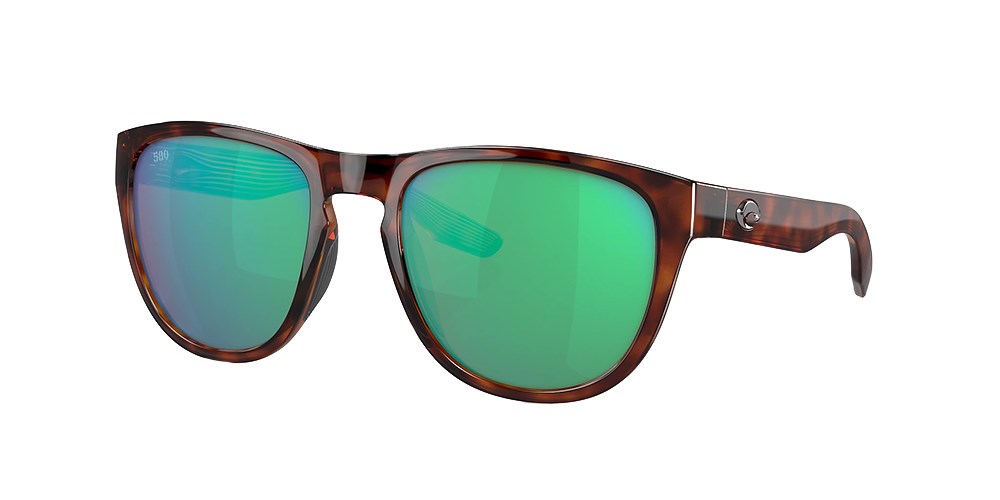 Every wilderness adventurer needs a reliable pair of sunglasses that will see them through the brightest days in the summer and those winter days where the sun bounces right off the snow and into their eyes. The Irie sunglasses from Costa were named after the Caribbean expression that means "everything's good," and everything will be good when they've got these sunglasses to protect their eyes.
The Costa Irie sunnies are polarized for optimal vision and are also fit with color-enhancing 580 lens technology. That combo a solid filter of reflective glares, even if they're worn out on the water. They also absorb 100% of UV light, so you know their eyes will be protected even on the brightest of days. The lenses filter out harsh yellow colors while enhancing reds, greens, and blues, to give your loved one the best views at all times.
On top of all that, these sunglasses have a C-Wall coating that provides them with extra resistance to scratch as well as a barrier that keeps out water, oil, and sweat. They are ideal for use in all kinds of outdoor activities ranging from fishing to skiing.
With all these sunglasses features, you'd think they would be bulky. Not these, though. They are 20% thinner and 22% lighter than the average polarized glass, making them the perfect sunglasses to bring wherever their camping adventures may take them.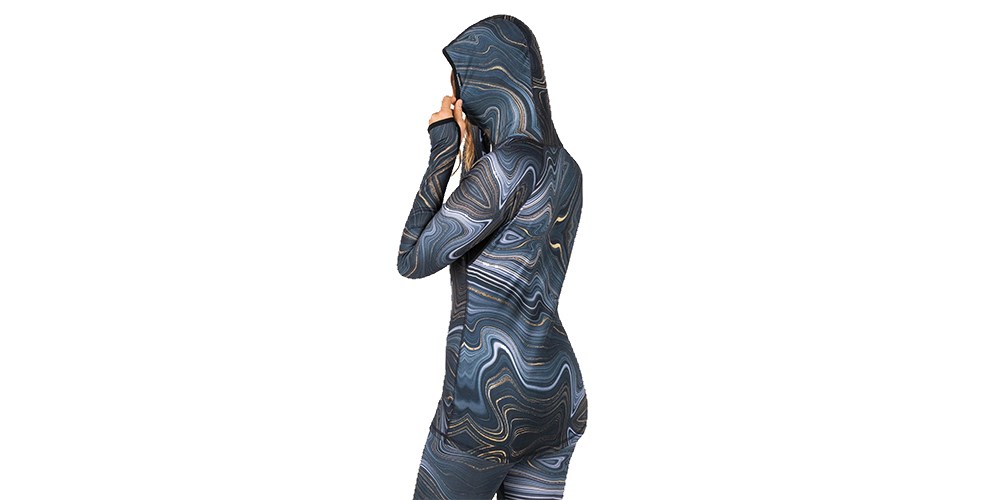 If you're looking for one baselayer that will get your favorite adventurer through their adventures of all seasons, then we've found the perfect one for you. BlackStrap's new Cloudchaser baselayer is not only highly functional, but fashionable too. Your lucky friend or loved one will likely find themeslves trying to find ways to wear it on its own, without hiding it under other layers. But when they need it as a baselayer to keep them warm, it will do the job perfectly. It's made of BlackStrap's Versa fabric which means they can expect the highest level of comfort while also staying dry.
This new top has some stellar features that we are super excited about including a fully-countoured hood to protect their hair and face, a custom drop-hem design, flat-lock stitching, thumb holes, and vented armpits to let some air out when needed. The stretch on this top makes it fit perfectly without feeling too tight and constricting, and the fact that it's alco antimicrobial and machine-washable make it a gift you'll love giving.
Choose from a variety of different patterns/colors to find the one that best fits your recipients style.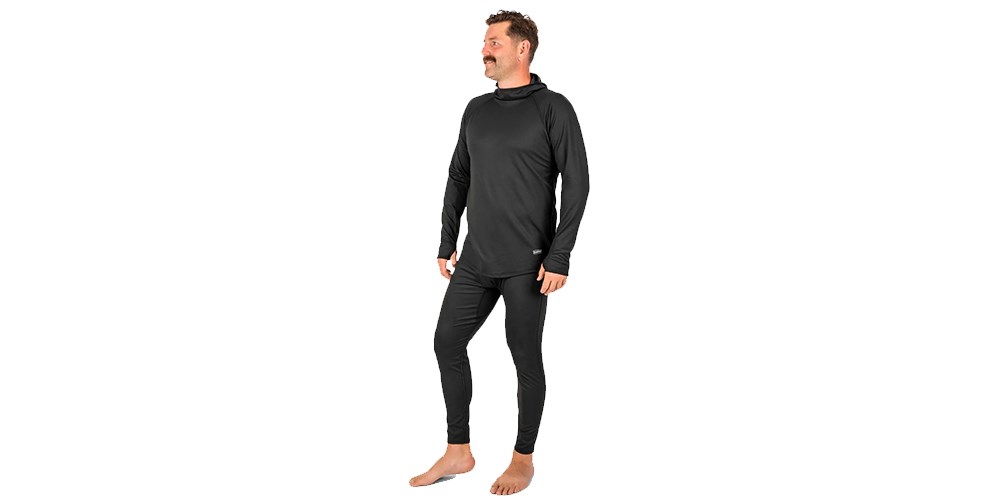 Every outdoor adventurer needs a good pair of baselayer pants and we're guessing you've got someone on your holiday gift list that fits the bill perfectly. Don't waste your time hunting around the internet for the best baselayer pants – we've found them for you.
Gift the outdoor guy in your life BlackStrap's Summit Baselayer Pant for years of comfort and protection from the often rough weather out there in the wild. These pants are made of BlackStrap's Versa fabric, which means it's versatile and warm for even the coldest winter explorations. This base layer paired with your friend or loved one's favorite additional layers creates all the protection he'll need.
Some of the features that we love (and that he'll love too) include the vented crotch, vented fly, and a soft-flex waistband that remains comfortable even after hours of wear. These pants are stretchy in all the right ways and won't restrict him from moving around however he wants in them.
As an added bonus, the pants are antimicrobial and machine-washable so he doesn't need to worry about taking special care of these pants – they'll do that for him.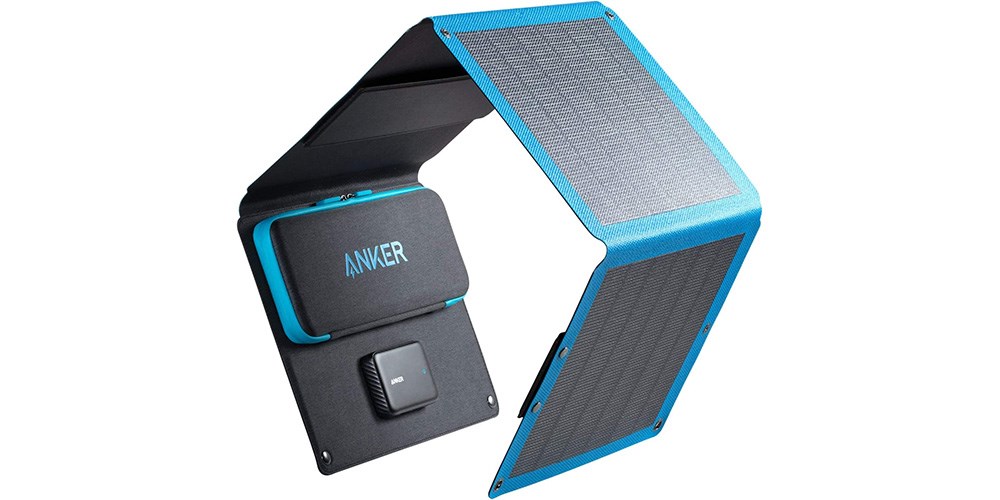 When you are an avid camper, getting out in nature does not always mean you can afford to leave behind your technology. This thin, foldable solar charger from Anker features three USB ports and four solar panels to keep your phone, tablet, earbuds and more charged up for when you need them.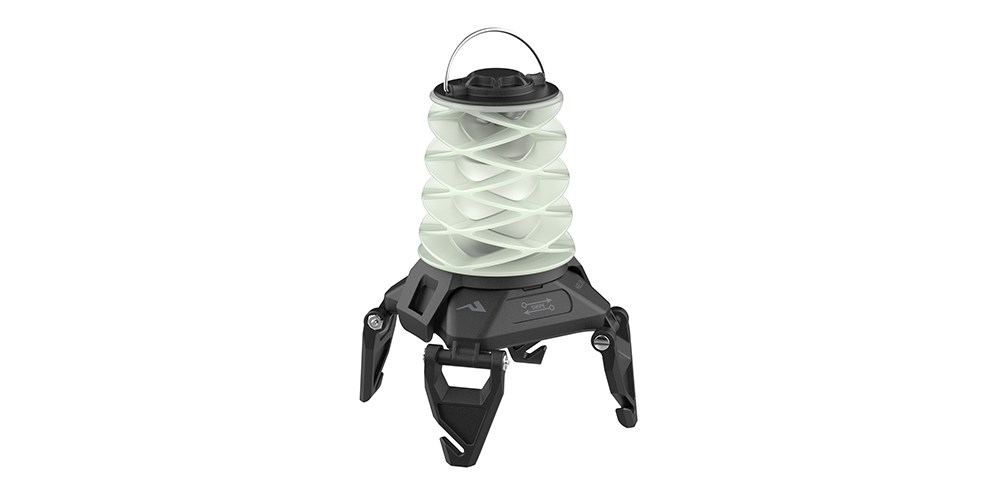 No camper's gear is complete without the perfect lantern to light up those dark nights in nature. We found a great one that fits the bill and comes with some great added bonuses. The Helix LI from Princeton Tec is a favorite of ours first and foremost because it's lightweight. There's plenty of other gear that can weigh down your camping bag, but a lantern doesn't need to be one of them.
Whether you're camping in a tent or an RV, this lantern gives off 360-degree light and features both a dimmable white mode and a dimmable red mode. When on its highest power in the white mode, the lantern lasts for 6 hours, and the low mode 110 hours. When on its highest power in the red mode, it lasts for 16 hours, and the low mode 200 hours. That's a lot of time to light up your outdoor-loving friend or family member's life.
And when the battery runs out, all you have to do is recharge it using the lantern's micro-USB port.
This lantern is easy to pack, too. It is collapsible and has foldable legs which means it can be packed down to fit in your hand. The legs allow the lantern to stand on its own, or it also has a hangar to hang from the top of your tent or anywhere else you may need some extra light.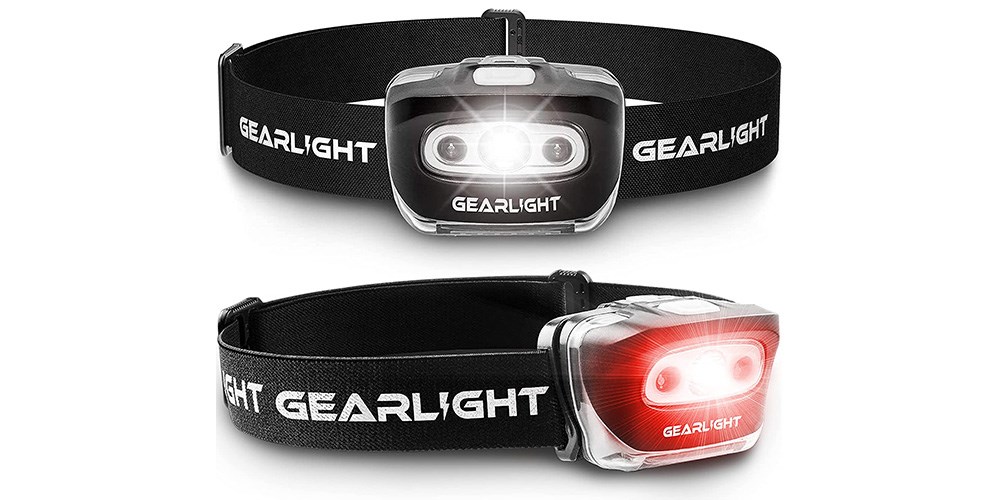 Hands-free light is a must-have for any dedicated camper or outdoor adventurer. Make sure you are ready for any nighttime activity with bright, adjustable headlamps by GearLight. The headlamp's versatile design allows you to move the light in whatever way you need, and they are weather resistant, keeping you in business even when the weather takes a turn.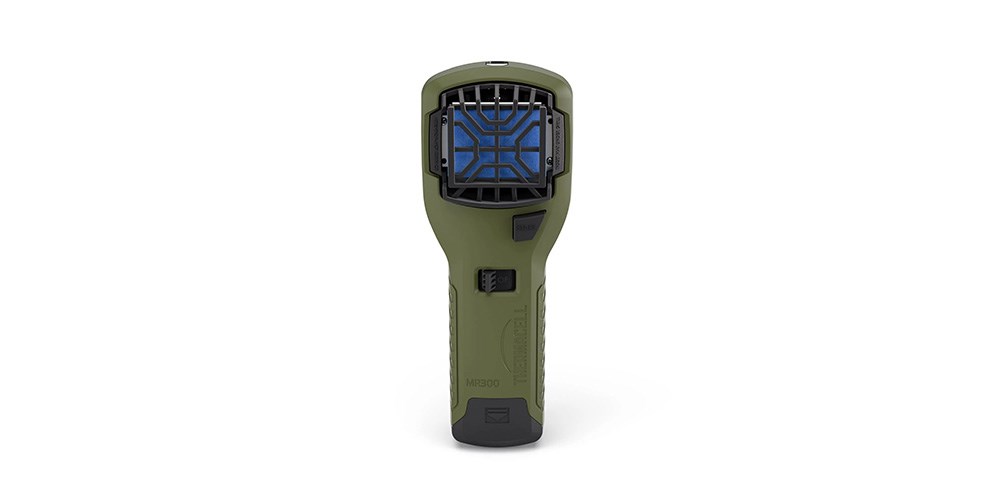 Like sunscreen, bug spray often feels like an unfortunate necessity. It is sticky and messy, and many of its replacements are not much better with strong smells of smoke and citronella. The modern age has brought forth a new solution, though. This repellant from Thermacell is a handheld device that repels mosquitos up to 15 feet away — no scents, messes, cords or batteries required. Simply turn it on and enjoy a night outside, bug-free!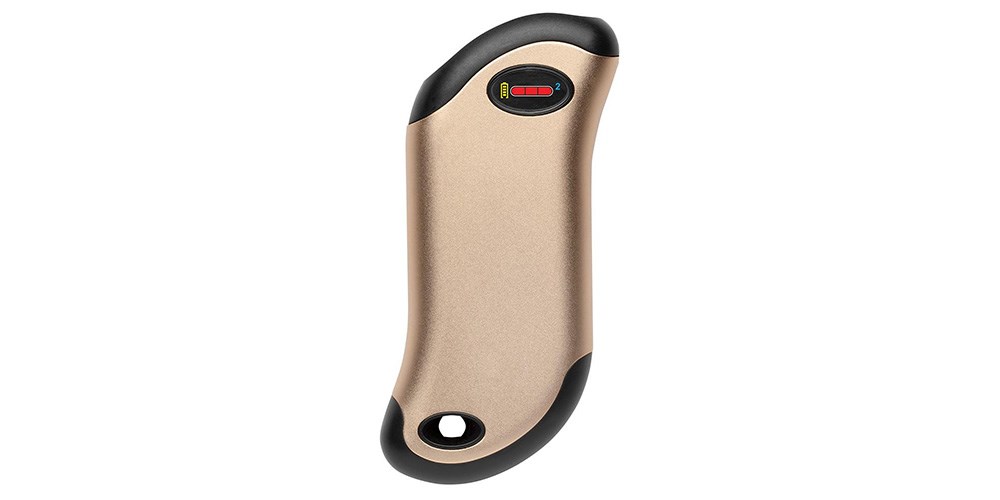 Tackle the chilling camping evenings with this high-tech hand warmer from Zippo. This handheld device will combat any chill with six heat settings for adjustable and comfortable at your fingertips. A more eco-friendly option than traditional, disposable hand warmers, Zippos rechargeable device takes convenience a step further with dual USB charging ports to keep smartphones, tablets and more fully charged on the go. With a nine hour runtime your favorite camper won't be left out in the cold with this in their pocket.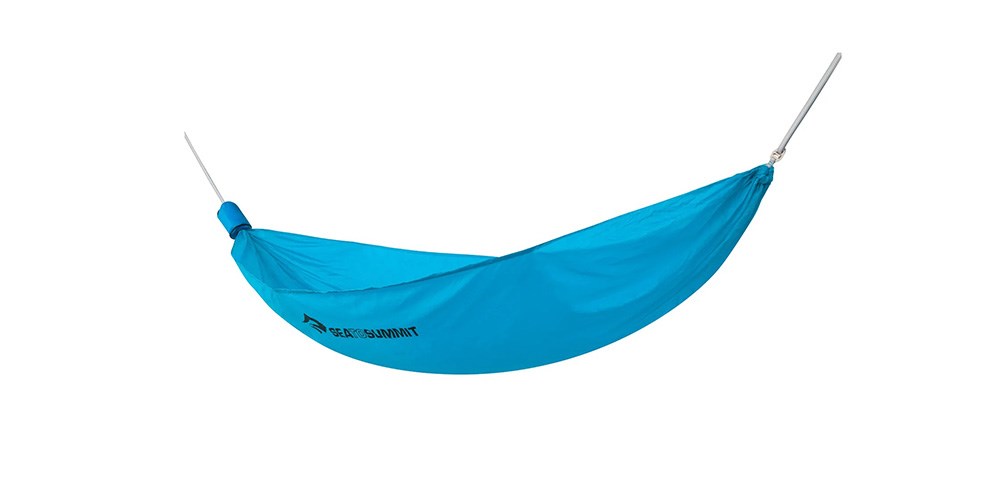 A good hammock makes an excellent gift for campers, hikers and outdoor lovers. Even if it has been a while since your recipient's last excursion, a hammock for their backyard may be just what they need to remember what they love about spending time in nature.
Parachute hammocks like this one from Sea to Summit are lightweight enough to fit in any pack, while still being durable enough to stand up to years of heavy use.
Get a single size for $90 or double for $100.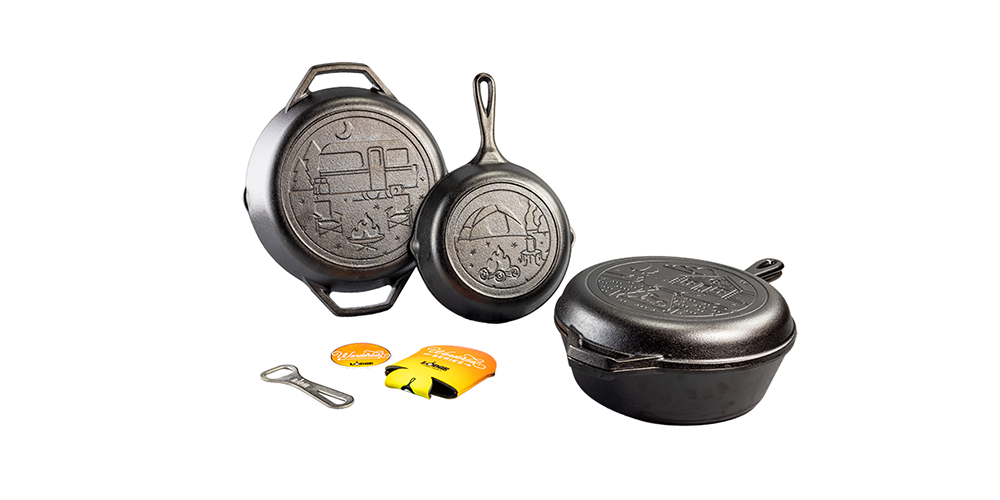 Lodge Cast Iron has long been a staple of any good camp kitchen, but their unique Wanderlust Set is even more of a must for diehard campers. Designed to go wherever adventure takes you, this fun set of skillets features camping-inspired designs that are as display-worthy as they are perfect for you next camp dinner. The Wanderlust Set includes an 8 inch tent skillet, 10.25 inch dual handle camper pan and a 3.2 quart cabin combo cooker. You'll also get a can cooler, bottle open and sticker to round out this thoughtful camping gift.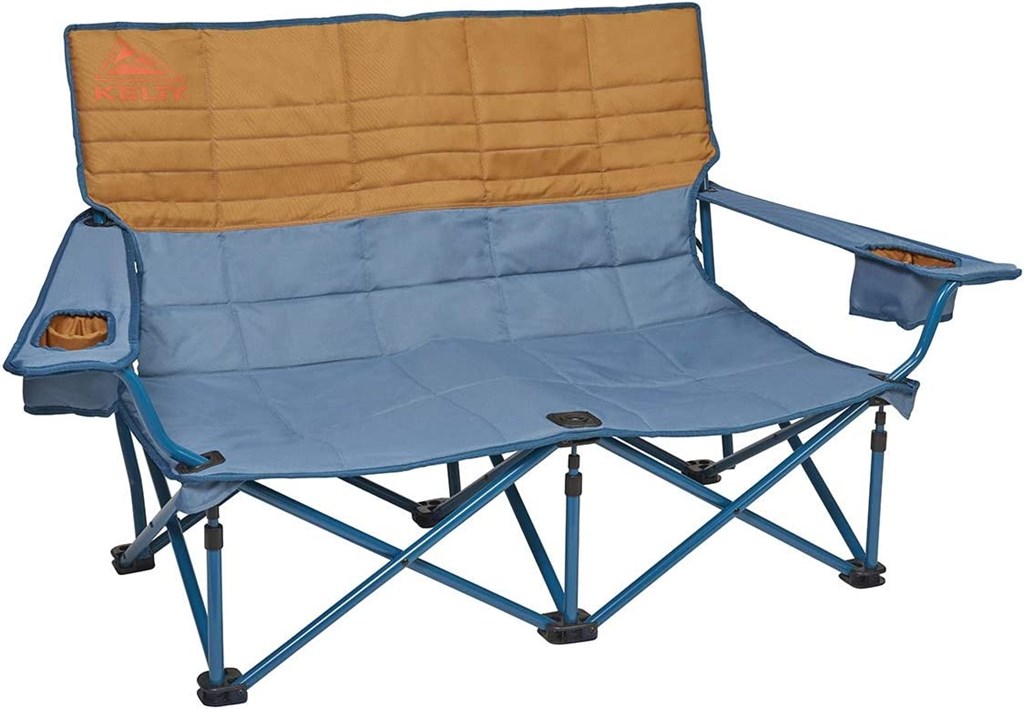 From backyard to campsite, this cozy two-person camping camping chair is sure to make any outdoor occasion more comfortable. The Kelty Low Loveswat features two insulated cupholders, adjustable arm rests and a durable quilted design. Its handy padded storage tote makes hauling easy. With an easy to setup and pack-up design you'll please any camping gift recipient with this campfire must-have.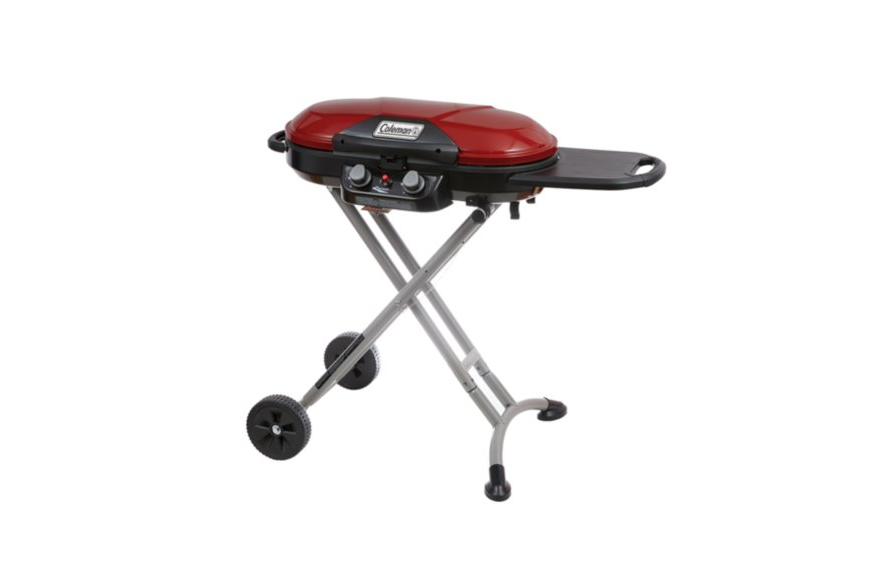 Rule the campground, park, or the parking lot when you fire up this portable grill from Coleman. Featuring collapsible steel scissor legs and a low-profile design, rugged, off-road wheels make moving this handy grill around as easy as flipping a burger. Once at your site, 285 sq. in. of porcelain-coated, cast iron grills and an easy push-button ignition mean you'll be cooking on two independently adjustable burners in no time. Looking for more mean options? Coleman's Swaptop™ interchangeable cooktops let you change out one of the grill grates with a griddle or stove grate (we suggest you definitely add these to your holiday shopping, too). If you're serious about grilling and keeping it simple, this is the gift for you!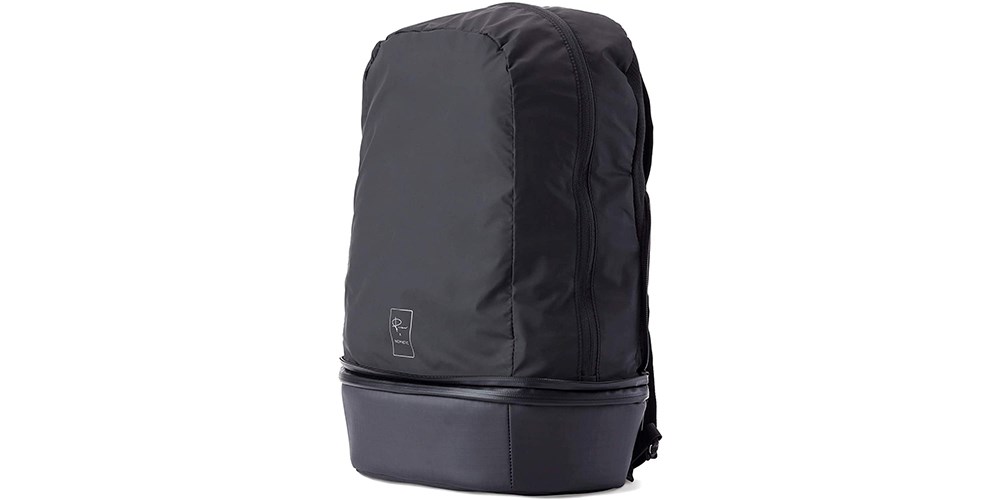 If you've got a photographer on your list who loves an adventure, then they need this pack from Nomatic. Nomatic creates top-notch bags for photographers, with every small detail perfectly planned out to ensure that the photographer enjoys the convenience, style, and functionality of shooting on the go. This camera cube is highly customizable so that you can switch it up to fit your specific needs. It can fit inside Nomatic's famous McKinnon Camera Pack, or you can expand it to a backpack in a matter of seconds and use it on its own. It weighs in at under 1 ½ pounds, so this won't add any noticeable weight to your camera gear, but will provide an ideal way to carry it. The versatility of this pack is unlike any other camera pack out there, and the photographer that you're shopping for will go wild for the usage he or she will get out of it.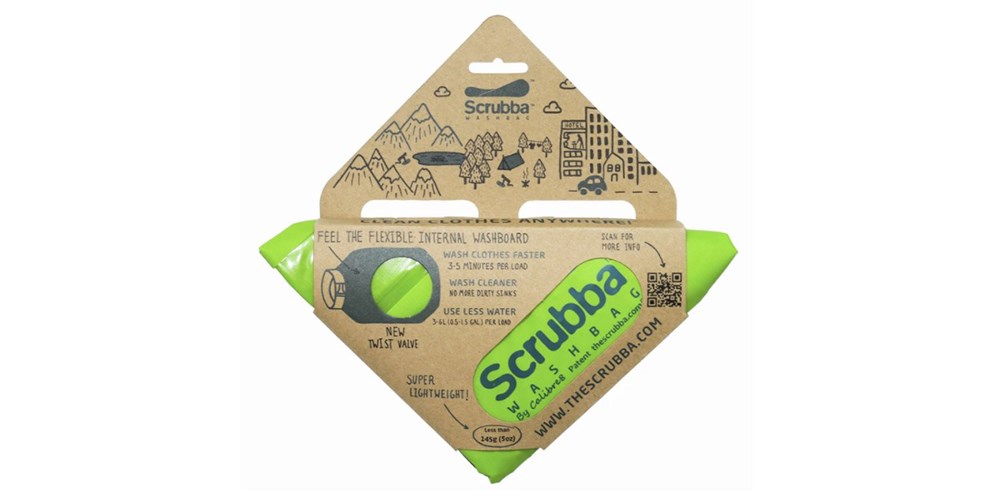 We all have a clean freak in our lives. That person who loves to keep things as clean as possible. Camping can make that quite a challenge, as nature is full of dirt and dust. So, for that obsessive cleaner on your gift list this holiday season, we've got the perfect gift that helps them keep their clothes nice and clean no matter how long they're out camping: the Scrubba Wash Bag. It is dubbed the "world's smallest washing machine" and works great for camping, but also when embarking on other travels as well. The bag works to clean clothes thanks to the flexible inner washboard that really gets into your clothes and helps get rid of the dirt. The bag is self-contained and simply requires filling with water, adding a bit of laundry soap, and rubbing it from between 30 seconds to 3 minutes, depending on how dirty the clothes are inside. You can wash one shirt, two pairs of socks, and one pair of underwear at a time, which comes in really handy on those long camping trips where you're trying to pack minimal clothes and gear.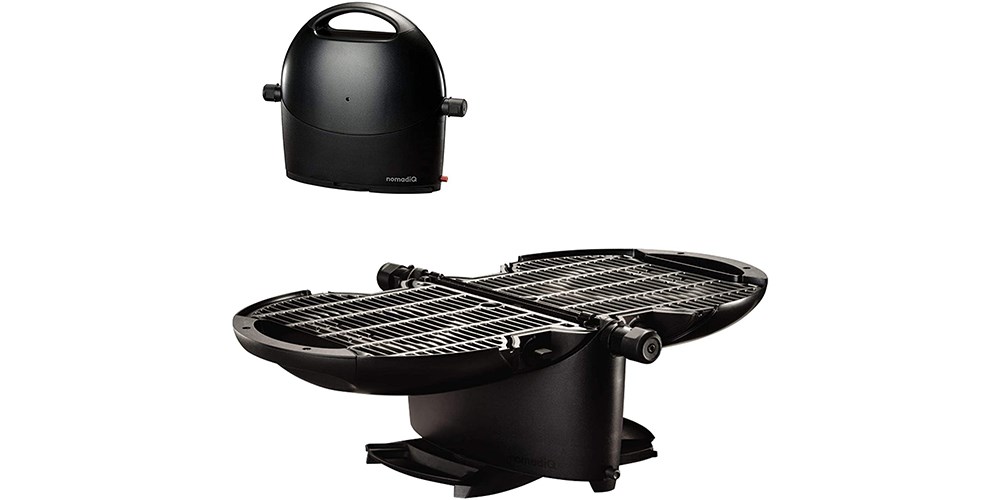 Part of the fun of camping is getting to try out new food and cook in a way that challenges you a bit more than when at home. So, if you're shopping for someone who loves camping and also happens to love cooking, then you may want to consider gifting them this portable grill. Weighing in at just 12 pounds, this grill brings convenience to camping, which is a big deal. Thanks to its folding feature, the grill packs up nice and sleek and then unfolds into 226 square feet of cooking space. That's enough room for 10 hamburgers! We wouldn't be surprised if the recipient of this gift also used it to cook at home. Another great feature of this grill is that it has non-stick cooking grates, which are ideal for camping. All you need to clean at camp is a quick wipedown and potentially a run through the dishwasher when you get home.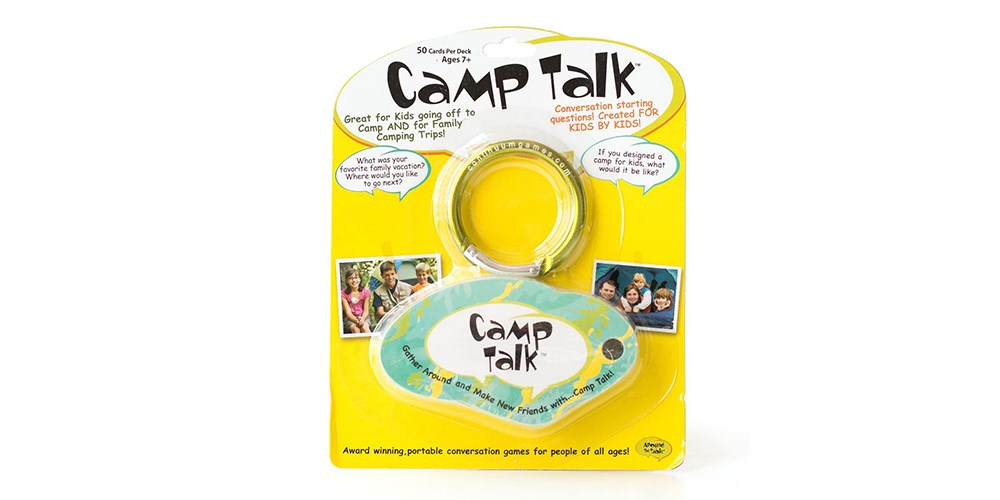 For the family that loves to camp, we've got a gift that the whole crew will love. This engaging game will provide hours of fun for families while camping, and it's easy to bring along thanks to its compact size. You can even hook it on your keyring to take it with you wherever your family goes. The game features 50 questions that will get the family thinking and using their imagination. Some of the questions include, "If you could have any superpower, what would you have or what would you use?" The entire deck is family-friendly questions that will get great conversations started around the campfire or even while out on a hike. The questions were actually created by kids, so you're guaranteed that the little ones will have fun with them.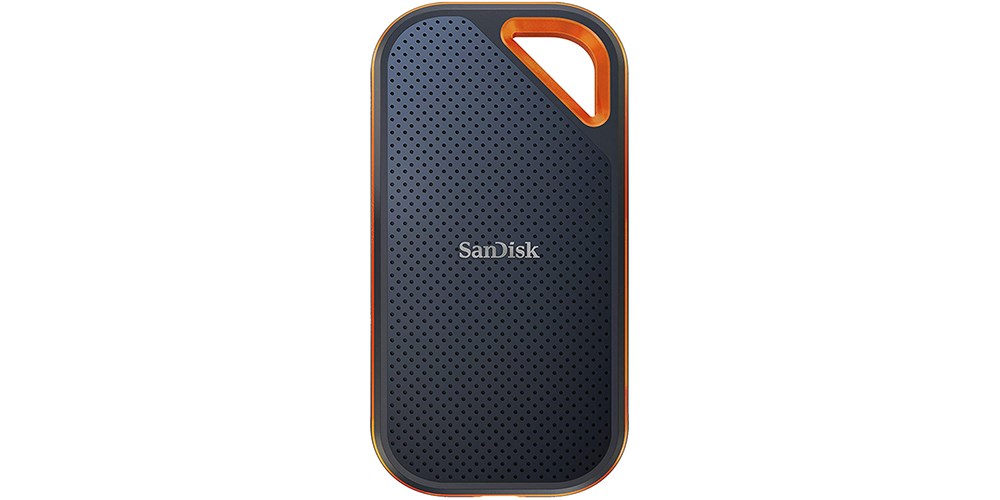 Got a photographer on your gift list that loves to take photos of his or her outdoor adventures? Chances are good they've experienced the feeling of frustration that comes when you get the notice that your camera's memory card is full. This seems to happen at the most inopportune times, too. Thankfully, we have a solution: this portable SSD from SanDisk. It's nearly 2 times as fast as previous versions of this drive, so you don't have to wait long for your information to save. In addition to that, this SSD is built for the outdoors with its IP55 water and dust resistance, as well as its ability to remain protected when dropped from up to 2 meters. We don't suggest throwing it against some rocks but it's nice to know that if you accidentally drop it, everything should be fine. On top of that, it also comes with a 5-year limited warranty as well as password protection and encryption so that all of your content on this drive stays here unless you want it to go elsewhere.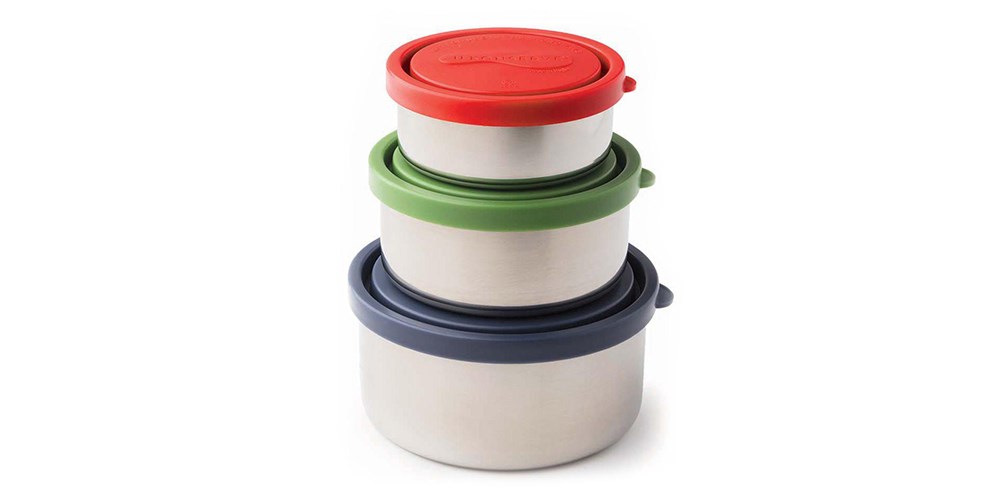 Campers love convenience. So, if you're looking to bring some convenience into the life of your favorite camper on your holiday gift list, but want to keep your spending on the lighter side, then gift them this trio of nesting food containers from U-Konserve. They are made of stainless steel that is free of BPA, BPS, phthalates, and lead so you know that your food isn't soaking up any harmful chemicals while it's sitting in these containers. With this trio, you get a 16 oz, a 9 oz, and a 5 oz container, each with leak-resistant lids to ensure you steer clear of messes. These are great for campers who enjoy making food ahead of time, or who are wanting to pack lunch with them when heading out for a hike.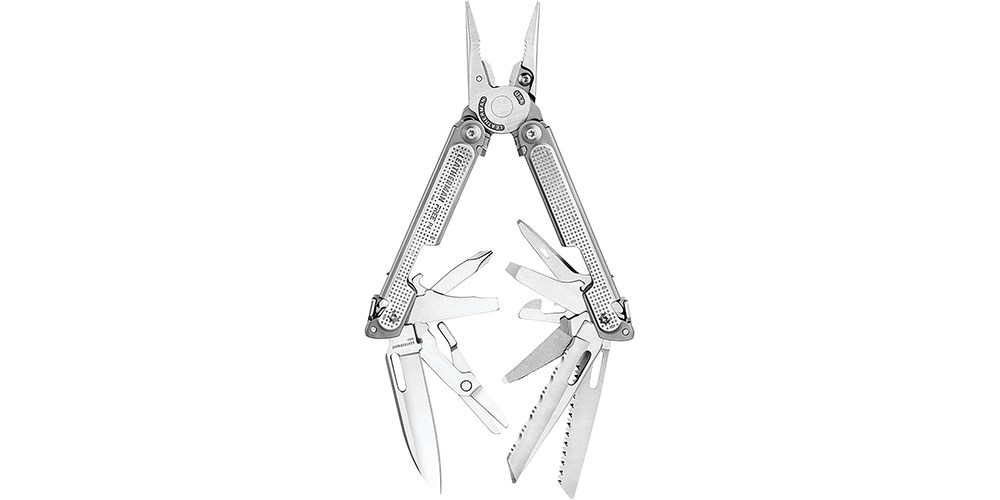 Looking for the perfect handheld tool to gift that outdoors lover on your holiday list? We've found it for you, and it's the only tool they'll ever need. It's the Leatherman Free P4. This multipurpose tool comes with everything that helps you prepare for your camping excursions including needlenose pliers, regular pliers, wire cutters, hard-wire cutters, 420HC knife, 420HC serrated knife, spring-action scissors, saw, pry tool, package open, awl, can opener, wire stripper, ruler, wood/metal file, bottle opener, and an electrical crimper. You would think this thing should weigh a lot, but it doesn't even weigh 9 ounces. Plus, it's tiny enough to fit in your pocket. This thing will come in handy while camping and also while at home.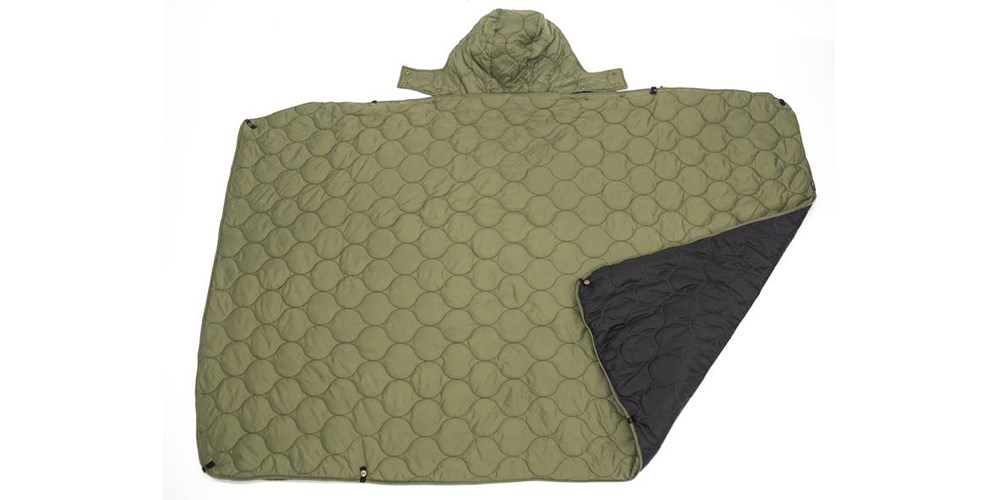 If you're looking to simplify the gear for your favorite camper on your holiday list, then we highly suggest getting them this adventure blanket from Coalatree. It can be used as a blanket, a pillow, a light sleeping bag, and a poncho when you're in a pinch. In short, it's one of the most versatile pieces of camping gear out there. The finish on this blanket is vapor-coated, which means it is water-repellent and extra durable. It features durable zippers as well as a carabiner loop that make this easy to use in a variety of places in a variety of ways. And if you want to make the blanket bigger, you can take advantage of the reinforced snaps to connect multiple blankets together and create a makeshift sleeping bag or just enjoy more warmth.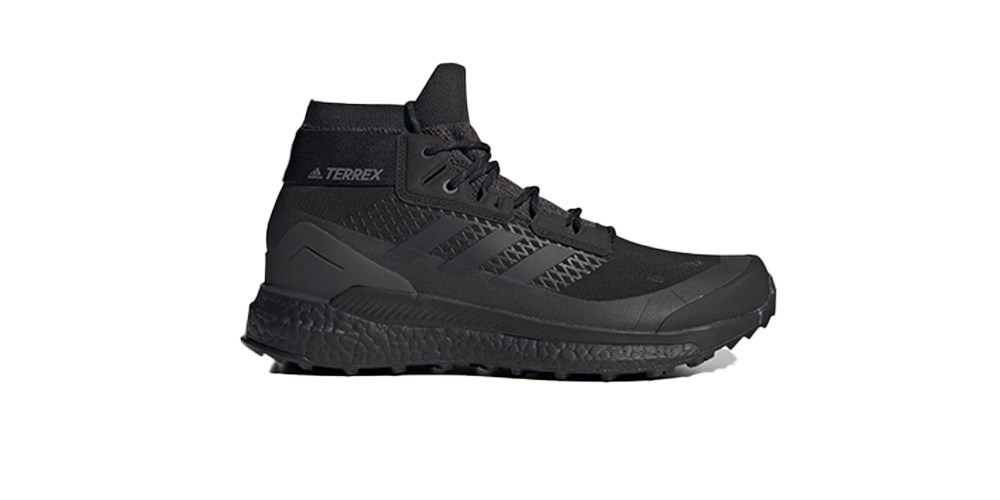 Hiking boots are a must for that explorer on your gift list, but you may want to consider getting them hiking boots that they can also wear while back home. These hiking shoes from Adidas make the ideal hiking boot, as they are breathable and feature a waterproof GORE-TEX membrane that keeps the feet dry. However, they are also lightweight and comfortable enough to wear around town when not out in the wild. These boots are built to last thanks to the abrasion-resistant reinforcements and molded toe cap, so the adventurer on your list will get plenty of wear out of these shoes.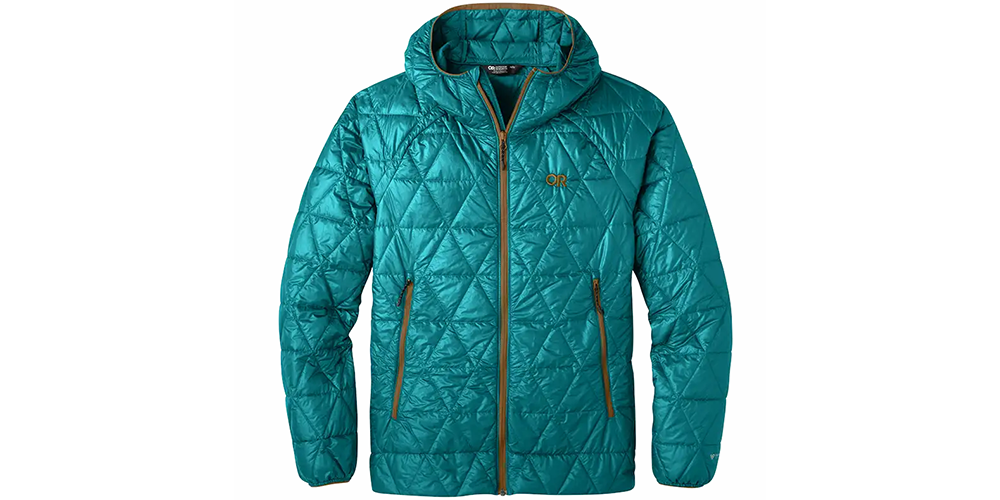 Outdoor Research Helium Down Hoodie
Campers should still get to enjoy their adventures even when the temperatures drop. It just means making sure they have the right gear so that they can endure the cooler temperatures and still have a fun time. You can help your favorite camper do this by gifting them this insulated hoodie. It is filled with top-quality goose down and still manages to feel light as a feather. We give it bonus points because you can pack it down to a small size, which makes it easy to take on any camping adventure. It is built to withstand the forces of Mother Nature as well as wash after wash in the laundry. You feel like you're walking around with a cloud around you when wearing this thing, and you'll stay dry too thanks to the hood and the waterproof shoulders. No matter where your outdoor adventures take you, this jacket will be there to keep you warm and comfortable.
Get the women's version for $279.
Find the men's version here for $279.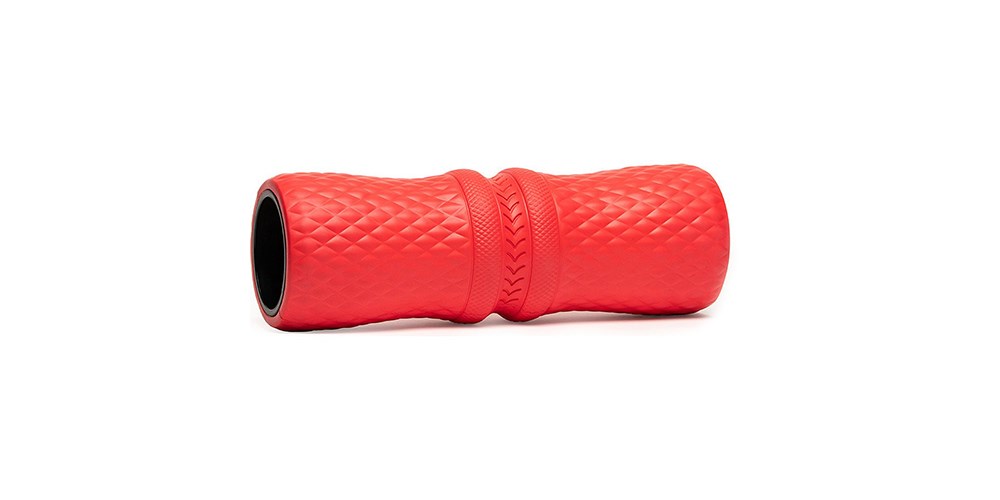 If there's one thing we all need to do more of in our lives, it's stretch. Yes, it's boring. Yes, it takes time. But stretching is key regardless of whether you're young or old. And stretching is even more important if you have someone on your holiday list that spends time adventuring outdoors.
To make stretching more fun, more convenient, and more effective, gift your adventurous friend or relative the R4 Body Roller from Roll Recovery. It was designed to be "the most effective foam roller on the market" and no detail was left behind.
It features a center groove that's ideal for helping with spine and neck alignment (read: great for long camping trips spent sleeping on the ground). That center area is also loaded with support so that the roller maintains its stiffness and strength use after use. (We also suggest using the center groove to help stretch out the IT band and Achilles tendon after a long day of hiking.) The roller also has a diamond pattern that helps it to grip better while still feeling comfortable on your body.
The lucky recipient of this gift can either enjoy the roller while camping or keep it at home to recover from a camping trip, or both!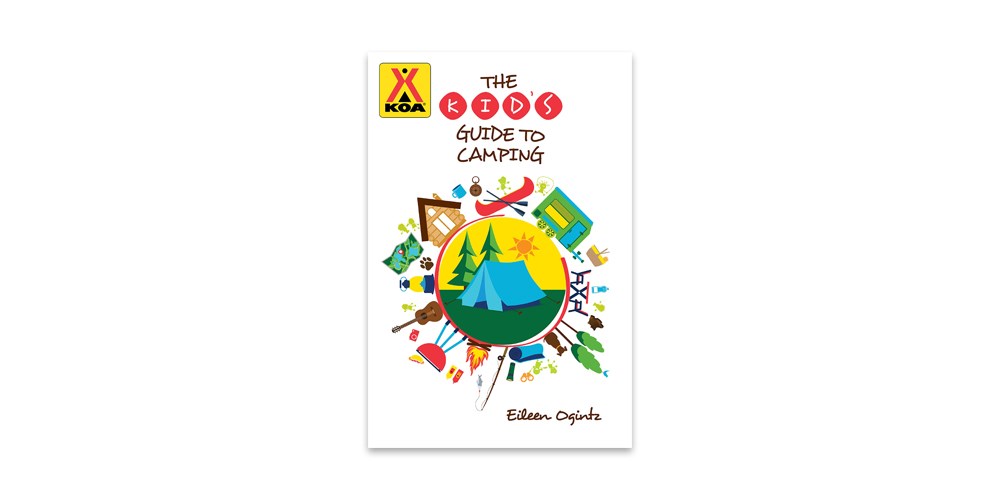 If you've got young campers who want to learn more about the great outdoors, camping and KOA? Then this special guide written especially for kids is a must-have references guide for kids. Written by Eileen Ogintz with help from the camping experts at KOA, this ultimate guide features tips for parents and kids as well as interactive games, puzzles and activities. Be sure to check out the fun tips from KOA kids – these experts are growing up on campgrounds and know a thing or two!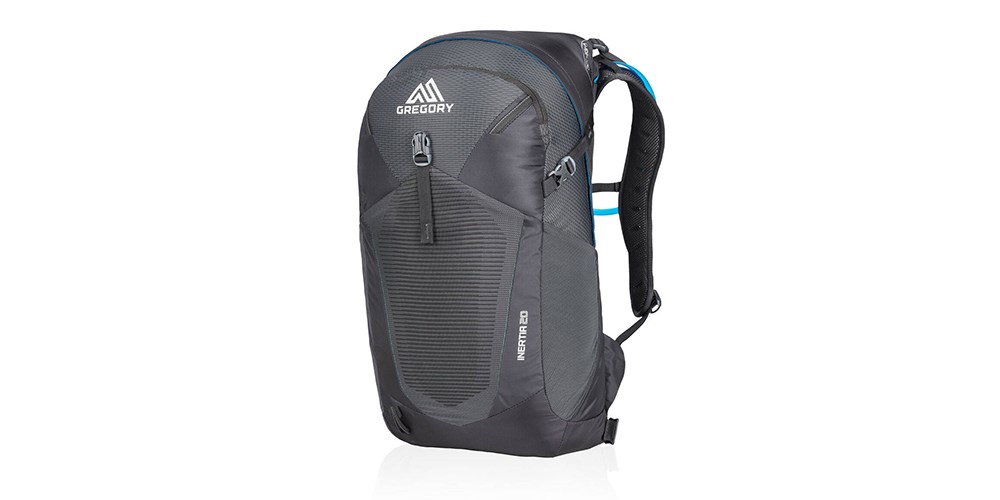 Staying hydrated is underrated. You'd be amazed at how much being fully hydrated can do for your body. Did you know that you're supposed to drink half of your body weight (in ounces) of water a day? And if you're looking for a gift for someone who loves camping and exploring the outdoors, then they need to consume even more water. This hydration pack from Gregory is the perfect gift for your favorite explorer. It holds 20L of water without being bulky or heavy. The back panel is made of 3D foam which means it's breathable and great for long hikes or hikes on a hot day when the sweat begins to pour. The pack comes complete with a 3D Hydro Reservoir that features a drying hangar, as well as a drylock magnetic bite valve so make drinking with one hand much easier. This pack is ideal for day hikes and even for those longer excursions into the great unknown.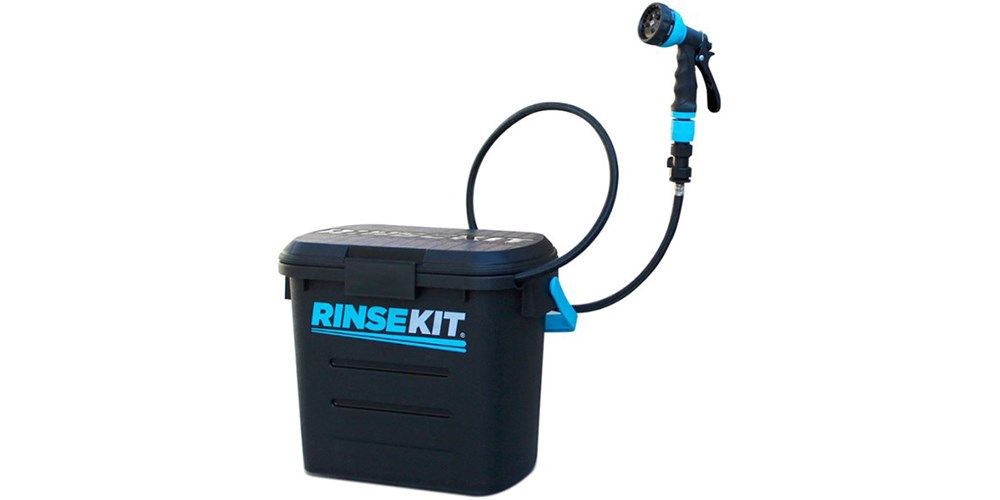 The only thing we struggle with when it comes to camping is the shower situation. You may not always have a shower available, but after a long day of hiking and a night by the campfire, few things sound better than a fresh shower. Chances are good the campers on your holiday gift list feel the same. Thankfully, there is a solution: RinseKit's PRO Portable Shower. This thing holds a whopping 3.5 gallons of water (which means up to a 6-minute shower of continuous water!) and has pressurization of 50 PSI. All you have to do is push a button and it's ready to go. The spray nozzle features 5 different settings, and you'll find that your favorite camper uses this portable shower for all sorts of things around camp besides just a shower including washing dishes and rinsing off feet after a day at the beach.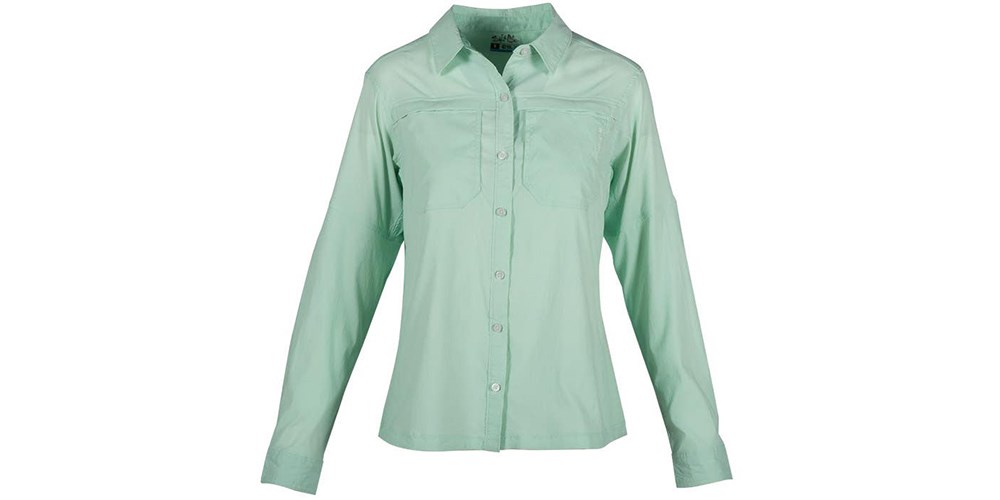 Though this is technically a fishing shirt, it serves as a great performance shirt for all kinds of outdoor adventures, including camping and hiking. The main reason we love it is that it offers UPF 30 sun protection, which means your favorite camper on your gift list can stay safe even when out in the sun for hours. On top of that, she'll also be comfortable thanks to the soft fabric that is a mix of nylon and spandex. This fabric works to pull moisture from the skin and evaporate it so that you stay dry underneath. The slim fit of this shirt is another big selling point – it gives the shirt a more elevated feel and provides some extra style points to her camping wear.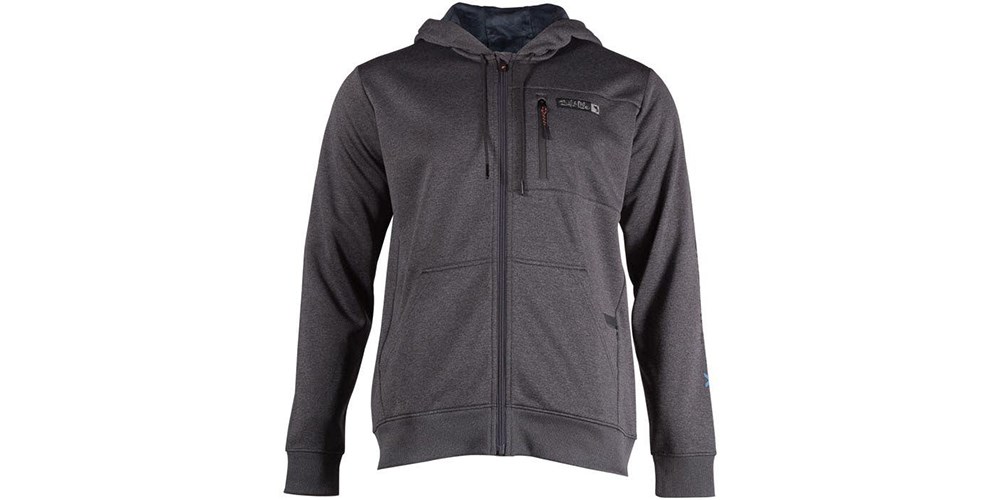 For those days when it's not too hot, and not too cold this fleece hoodie from Salt Life is just the thing the avid camper on your list will want. It's something he will enjoy while in the outdoors as well as when relaxing at home thanks to its next-level comfort. Made of 100% poly-bonded microfleece with a water-repellent coating, this hoodie will keep him dry when the weather starts to turn. This hoodie features both a zip chest and a piler pocket so he has space to store his keys, phone, or any other small accessories. The care of this is easy, too. All you have to do is turn it inside-out, machine wash on cold, and hang to dry.
If you're looking for a gift for the photographer or aspiring photographer on your list, then look into this 360 camera from Insta360. It shoots in 5.7K and captures 360-degree views of their travels. It features a steady cam mode as well as FlowState stabilization for when they're on the go, but still want to capture quality footage. It is waterproof up to 10 m, which is perfect for those underwater adventures. Though it looks fragile, it is more rugged than you may expect. The battery life is also quite impressive and most of all, it is very user-friendly and easy to use. Expect to see even the dullest of videos look like a cinematic creation with this.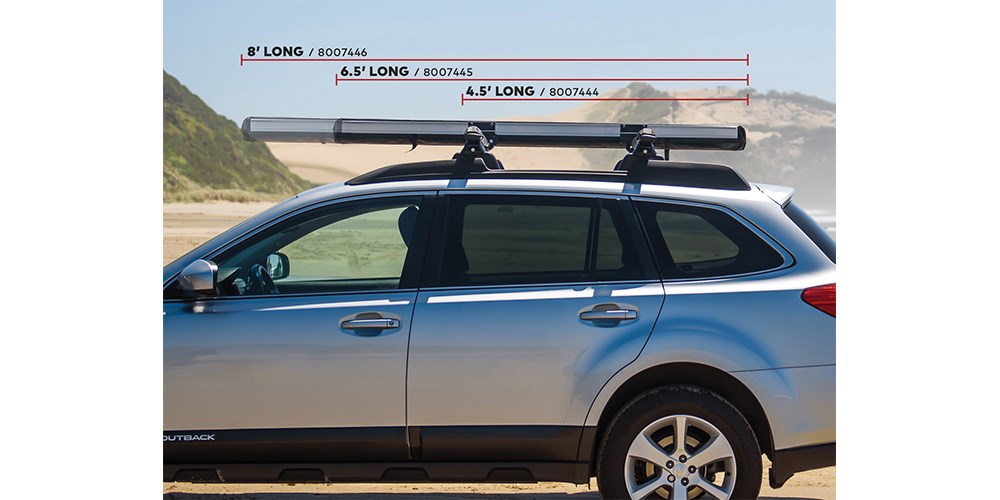 If you've got a car camper or an RV camper who tows their car on your holiday gift-giving list and your budget is on the high side, then we have the perfect gift that will open up a lot of new camping adventure opportunities. And that is the TimberLine Roof Rack system from Yakima.
This is meant for cars that already have raised side rails and the crossbars can be quickly and easily attached to the car. No clips are required, so this setup is simple and will have them off on adventures in no time.
Speaking of crossbars, we are big fans of the CoreBar setup. With this bar on top of their car, they gain access to bring all sorts of fun gear camping with them. From bikes to skis; surfboards to canoes and beyond, camping is about to get a whole lot more fun for this person on your list.
The CoreBar crossbars are the first aero bars built with the strength and durability of steel. These things reduce the drag which means less wind noise and, more importantly, better gas mileage which means a lot when you're driving long distances to camp. Though lightweight, you can trust that these crossbars will hold their gear in place and keep it safe on both short and long road trips to their camping destination.
Choose from 4 different lengths that best fit what they may be hoping to carry (the bigger/more the items they want to carry, the longer the crossbars should be).
All you have to do is plug their car into Yakima's handy tool online and it lets you know whether this roof rack works for their car, or if there's one that fits better.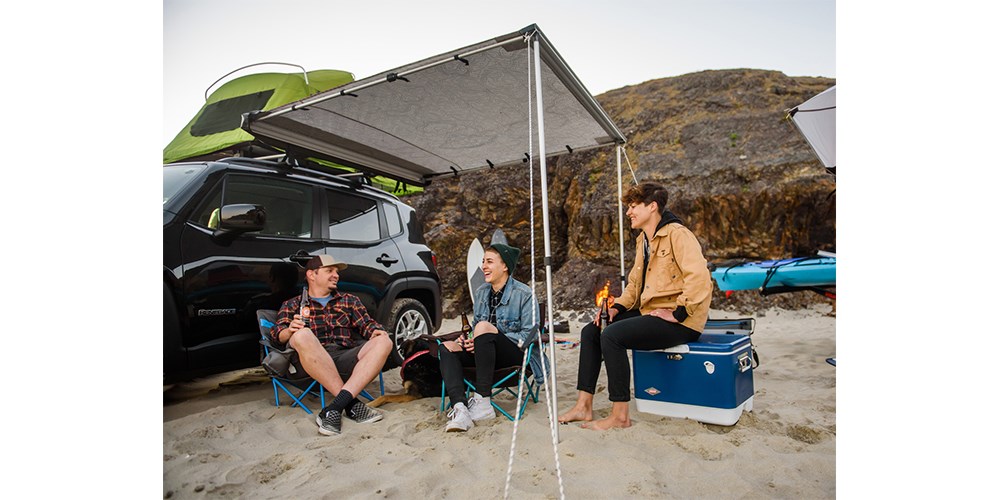 If the lucky camper on your list already has a roof rack system, then gift them something they're sure to use every time they head outdoors: a roof-mounted awning.
Setting up a shade structure with a bunch of poles and a top sounds like a good idea, until you have to put it up and take it down. Give your outdoor-loving friend or family member the gift of convenience and quality with the Slim Shady awning from Yakima.
Whether it's the sun they're trying to get some relief from or rain, Slim Shady will give them just that. And the best part? It mounts quickly and easily with absolutely no tools. All they need to do is mount it to the roof rack crossbars and get ready to relax.
When they're ready to use it, all they have to do is roll it out, set up the poles, and enjoy the 42 square feet of shade. Speaking of shade, the awning itself is made of strong 420D polyester that features a waterproof PU coating that repels rain and provides stellar sun coverage.
Concerned about how much space this awning takes up on the roof? You shouldn't be because it only requires 6" of bar space. That leaves plenty of room for your friend or loved one to carry all their other favorite outdoor adventure gear on their roof rack system.
Protection from the elements including sun and rain is highly underrated, and high-quality protection that's super simple to set up is even more underrated. Gift both of those things to your lucky friend or family member with this awning and they'll appreciate you every time they put it to use.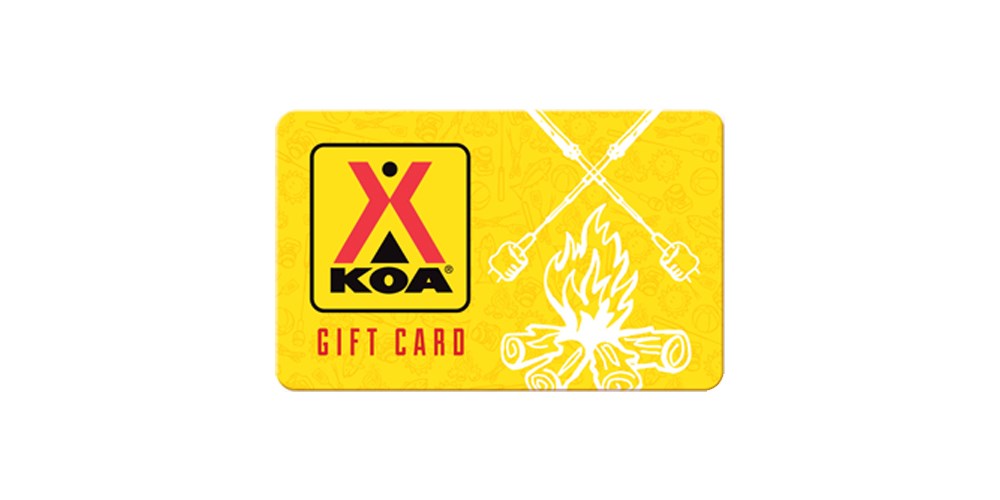 If you can't settle on that one perfect camping Christmas gift, then consider getting him or her a KOA gift card. This allows them to use it on their next camping trip, which can be to whatever KOA suits their fancy. You can never go wrong with getting a camping fanatic a KOA gift card. Consider pairing a KOA gift card with KOA Rewards – for just over $30, your favorite camper will be able to save money and earn rewards on each and every KOA stay!
Buy in varying amounts starting at $25 at a KOA near you.
Book the KOA Vacation of Their Dreams
Finally, when you are shopping for someone who's got everything but new memories, give them something they will really appreciate by booking them a trip to one of KOA's incredible campgrounds. Whether they prefer roughing it tent-style or taking their RV out on the road, we offer plenty of lodging options to give them a good night's rest. You will find hundreds of KOAs scattered across the United States and Canada, offering plenty of choices to send your recipient somewhere new or back to a nostalgic favorite.
Make a reservation today, or let them do it when you send them one of our gift cards alongside one of these excellent camping presents. Our clean facilities and selection of amenities make us the top destination for campers of every age!
---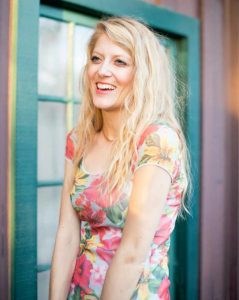 Leslie is a freelance travel and health/wellness writer who gets butterflies from telling stories and sharing information with readers across the globe. Her voice comes from a place filled with passion and dreams.
With over 10 years of experience in crafting words and years of embarking on travels that have taken this Montana girl to some incredible places, Leslie loves the adventures of both body and mind her writing takes her on.
To see what Leslie's up to in the writing and design world, visit her website here.
---
Kampgrounds of America, Inc is a participant in the Amazon Services LLC Associates Program, and affiliate advertising program. Some links may be affiliate links and Kampgrounds of America, Inc may get paid if you buy something or take an action after clicking one of these links.
Prices are accurate at time of publishing. Note that they are subject to change at the discretion of Amazon or their marketplace sellers.