As families spread out further and further across the world, family reunions are becoming increasingly important.
Getting everyone together does not seem to happen as often as it used to, and though technology such as Facetime is great when you're on opposite ends of the country, it just won't ever be able replace a conversation together over tea.
However, by planning a family reunion, you're sure to find success in gathering everyone in the same place at the same time to celebrate all things family. Family reunions are an incredibly exciting time to reconnect and see everyone, hear about what everyone has been doing, and really fill your soul with that love that only family can provide.
And what better way to bring your family together for a reunion than by camping?
There are a number of reasons why camping for your family reunion is a great idea, so keep reading to find out why you're sure to love it.
Why Planning a Camping Family Reunion Is So Fabulous
1. Finding the perfect spot
The first challenge you'll face in planning a camping family reunion is where to camp.
However, you can also look at this as a fun opportunity to find a place that has a little bit of something for everyone.
You probably have some people in your family who are die-hard campers and would love a few days off the grid in the wilderness. And, on the other end of the spectrum, you probably have some people in your family who can only imagine camping if it's glamping, and they are as far away from bugs as possible.
It will be your job to find a camping setup that is somewhere in the middle, and KOA has plenty of options for that.
From our tent spaces, to our RV Sites, to our Camping Cabins; from our Deluxe Cabins, to our yurts, teepees, and other unique accommodations, we have options that will cover everyone in your family.
When you find that perfect spot, the wheels will start turning in your head, and you'll love where the next stages of planning will take you.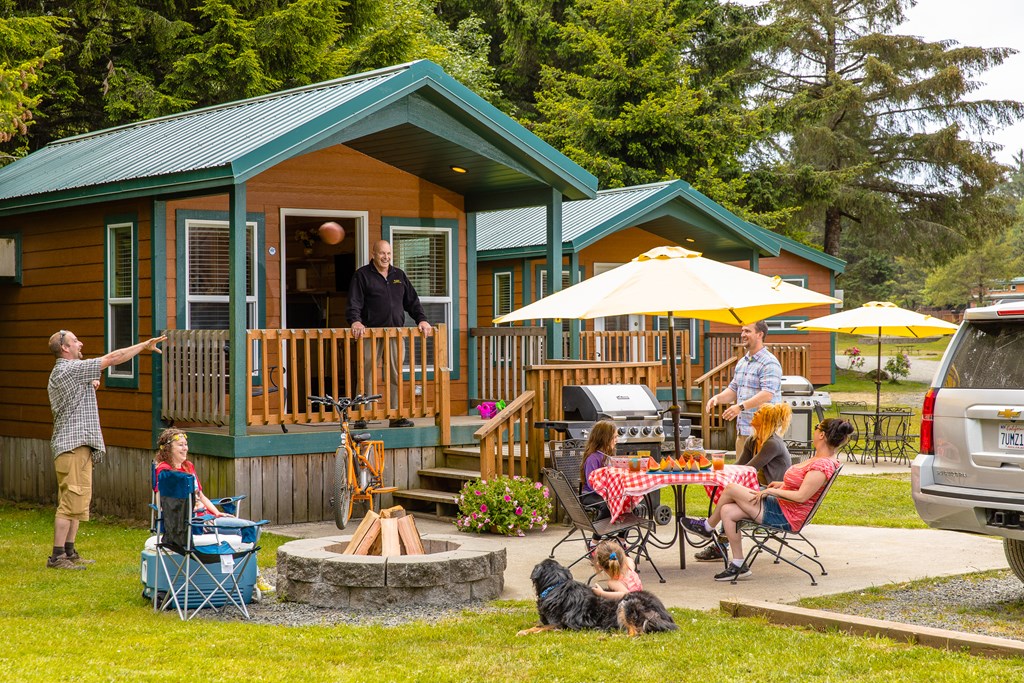 2. You'll save money
Even if your family reunions aren't huge, you'll still have a number of people staying together. And when you're booking a hotel or house for everyone to stay in, things can get very expensive very quickly. Hotels can also book very quickly, so you may end up having relatives spread throughout a few different hotels, which takes a lot away from the experience, and ends up costing even more money.
Camping, however, is incredibly affordable. Those family members that are on more of a strict budget can stay in a tent, while the ones who have a bit more to spend can bring along their RV to reunion in luxury.
At KOA, there is also the option that your family members can pay a bit more for a Deluxe Cabin where they'll enjoy the comforts of home.
Included in a KOA Deluxe Cabin reservation is:
Private bathroom
Kitchenette (in most)
Comfortable beds
TVs, gas grills, patios, and firepits (in most)
And much more
You may decide you want to let the kids "rough it" and stay in tents, while the adults can enjoy the luxuries of a Camping Cabin or Deluxe Cabin.
With this setup, the adults can keep an eye on the kids, but still be able to enjoy a bit of separation and privacy to enjoy their fellow adult relatives.
3. Great opportunities for bonding
Many people's memories of their parents, grandparents and other family members involve being in the outdoors — doing things such as fishing together, going on walks, etc.
If your family is spread quite far across the country (and possibly world), chances are good you don't all get together very often to bank some serious bonding time.
Well, your camping family reunion is the ideal opportunity to really stock up on that bonding. Away from the busyness of life, when camping with your family you will find ample opportunities to bond.
Some of our favorite bonding activities while camping in a group include:
Nature walks
Storytelling over the campfire
Cooking
Hiking
S'more making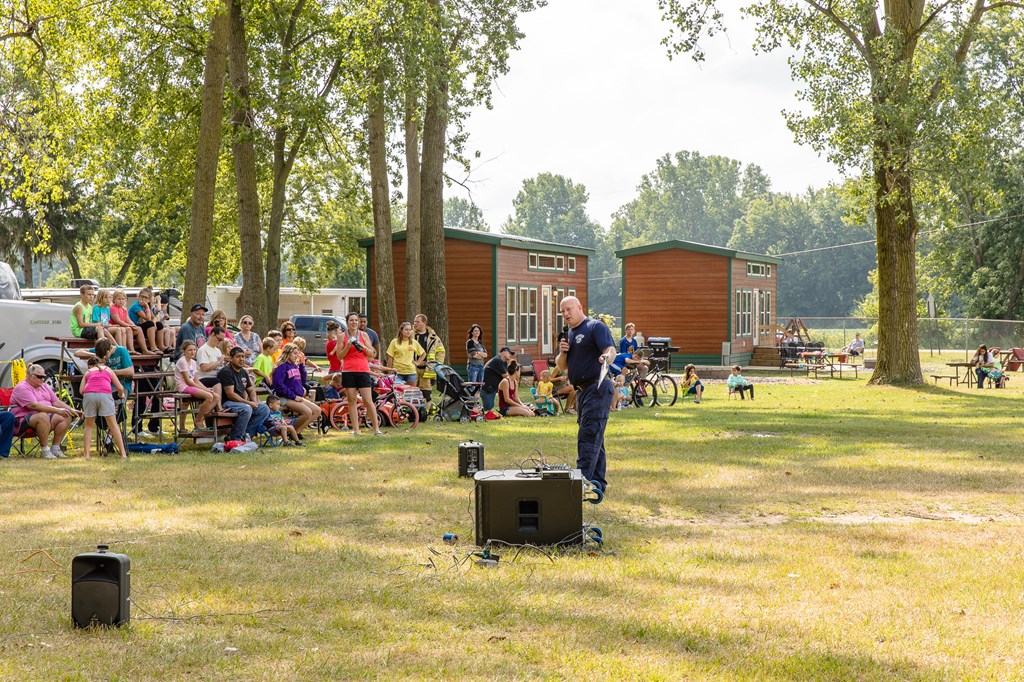 4. KOA campgrounds provide amenities and activities galore
While it's fun to plan activities for your family reunion, sometimes it can be quite challenging coming up with the ideas, and remembering to bring everything with you.
When you stay at a KOA campground for your family reunion, however, you don't have to worry about a shortage of activities. Our campgrounds offer some truly awesome amenities and activities that will have kids, and adults alike, having a blast.
Bounce playgrounds, giant checkers and chess, hayrides, candy hunts, capture the flag, karaoke, magicians, live music, swimming pools, and hot tubs are just a few of the things you'll find at our KOA campgrounds.
Each campground has its own special amenities, so be sure to do some research ahead of time so you know what activities will be available at your campground of choice for your reunion.
5. A great home-base from which you can explore
KOA campgrounds are located in areas that are ideal for further exploration. Many of our sites are near national parks throughout the United States, and we know your family will love the proximity of all the adventures that these areas offer.
Your family will love being able to enjoy the perks of being in close proximity to some of the most popular travel destinations in the country, without having to pay the high prices that typically go along with them.
6. New experiences for everyone
Even for those relatives of yours that are avid campers, we are guessing that they've never camped quite like they will during your family reunion.
Camping with a big group can be one of the most enjoyable times, and everyone in your family is going to love experiencing new things together, as a family.
---
KOA Gift Cards
Once you've got your family reunion on the books, the hype and excitement for the get together will begin.
People tend to plan these major reunions fairly far in advance, so there will be plenty of time to get everyone excited. Planning in advance means you'll also have the perfect gift idea for your family members' upcoming birthdays, Christmas, or any other gift-giving holiday.
Your family members will love getting a KOA gift card to use during your family reunion.
And one of the fabulous things about these gift cards is that they can be entirely electronic; there is no need to worry about misplacing a physical card. When you purchase a KOA gift card online, the recipient of your gift will get an electronic gift card emailed to them, along with a personalized message.
To buy KOA gift cards for your family members today, or any day, visit here.
---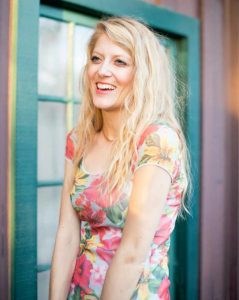 Leslie, a.k.a. Copy Girl, is a copywriter who gets butterflies from telling stories through words.
Her voice comes from a place filled with passion, dreams, and lots of sugar. "Cake over steak" is her go-to motto.
With over 10 years of experience in crafting words, and years of embarking on travels that have taken this Montana girl to some incredible places, Leslie love the adventures of both body and mind her writing takes her on.
Everywhere she goes, she takes this advice with her:
"Hold on to your divine blush, your innate rosy magic, or end up brown." – Tom Robbins, Jitterbug Perfume
To see what Leslie's up to in the writing world, visit her website here.
---