If you're a lover of wine you'll definitely want to visit these rich wine regions. The best part? These spots have great camping nearby! See our picks for camping destinations for wine lovers.
Relax with a glass of local wine during a wine country excursion on your next camping trip. Destination wineries create spa-like atmospheres with gorgeous water features, green picnic lawns and bocce ball pits, making it easy to sip and stay for hours. Every winery is unique in age, grape varietals, and even farming techniques. The following world class West Coast wine regions offer both luxurious wine estate retreats and quaint in town tasting rooms.

San Luis Obispo County | California
Enjoy hand-crafted Pinot Grigio steps away from sunny Avila Beach. Wine tasting rooms dot the beach front making it easy to try the San Luis Obispo region's bounty. Grapes are grown at coastal farms and into the foothills of the Santa Lucia Mountain Range. The Southern California Central Coast is a burgeoning wine region with the Niven Family winery established in 1973 and wineries still springing up like Cromavera in 2014. Drive the scenic coastal countryside backroads to unique winery estates in repurposed historical school houses and farm homes.
KOA Nearby:

Napa Valley and Sonoma County | California
Sonoma County and adjoining Napa Valley are home to over 800 wineries and make up the most developed wine region in the United States. Wineries top rolling hills with views of the San Francisco Bay and the Pacific Ocean, while others sprawl across the valley floor.
Some Napa Valley winery estates have created a theme park like atmosphere for their brands. Choose from a medieval castle, an Italian village or gothic Rhine mansion to try out wines. Established in 1876, Beringer, the Rhine mansion, was the first winery in Napa Valley and has been a leader in winery showmanship ever since. Besides a wide offering of exclusive tasting menus, Beringer offers wine education and cave tours of its historic cellars. Many wineries in the area offer additional experiences to a basic wine tasting like pairing wine with food or even offering full meals.
Ride first class in the Napa Valley Wine Train's vintage Pullman rail cars. Watch the scenic valley full of grape vines and decadent estates pass-by the train windows. Select lunch, dinner or all day excursions with stops for winery tours along the way.
KOA Nearby:
San Francisco North / Petaluma KOA
Willamette Valley | Oregon
Oregon's Willamette Valley is the perfect place to grow Pinot Noir with its cool climate and wind shelter between coastal and Cascade mountain ranges. Experimentation in winemaking has run wild at some Oregon wineries like Illahe. The Illahe 1899 Pinot Noir was created using only farming and transportation methods available in the year 1899 – in with horsepower and out with electricity!
Vista Balloon Adventures makes visiting the 100-mile long valley a breath taking proposition. Soar inside a hot air balloon over lush wine country and touch down for wine tastings.
KOA Nearby:
Albany / Corvallis KOA Journey
14 Hands Winery
Columbia Valley | Washington
The wine growing regions of Washington's Columbia Valley covers a third of the state. The warm days and cool nights of the Pacific Northwest are perfect growing conditions for many grape varieties. With over 200 wineries spread throughout the valley, an easy way to try the best the state has to offer is to visit the Walter Clore Wine & Culinary Center. Cover a lot of ground in one sitting by tasting samples of wines from each growing region at the center. But if you'd like to get out there and explore the vineyards and winding Columbia River start out in the Tri-Cities on the Wine and Art Trail.
KOA Nearby:
Pasco / Tri-Cities KOA Journey
---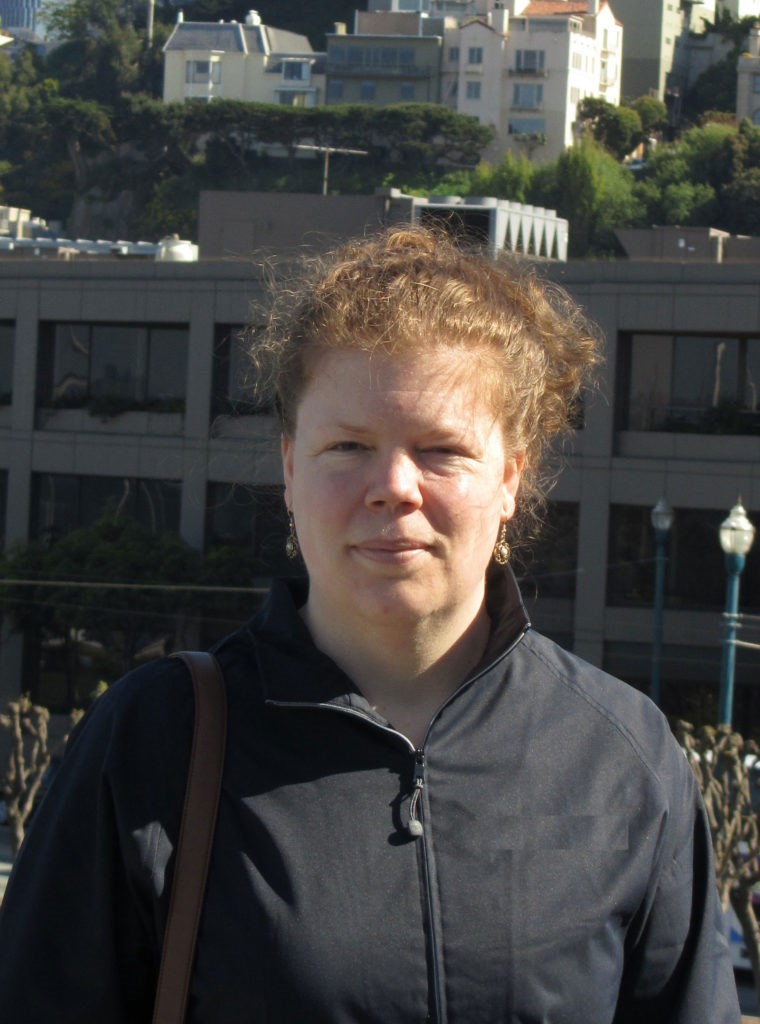 Eva Barrows is a San Francisco Bay Area freelance writer. Eva writes about local places, people and events on her website www.evabarrows.com. She founded the online literary journal Imitation Fruit in 2007 and has enjoyed promoting fellow writers and artists ever since.
---